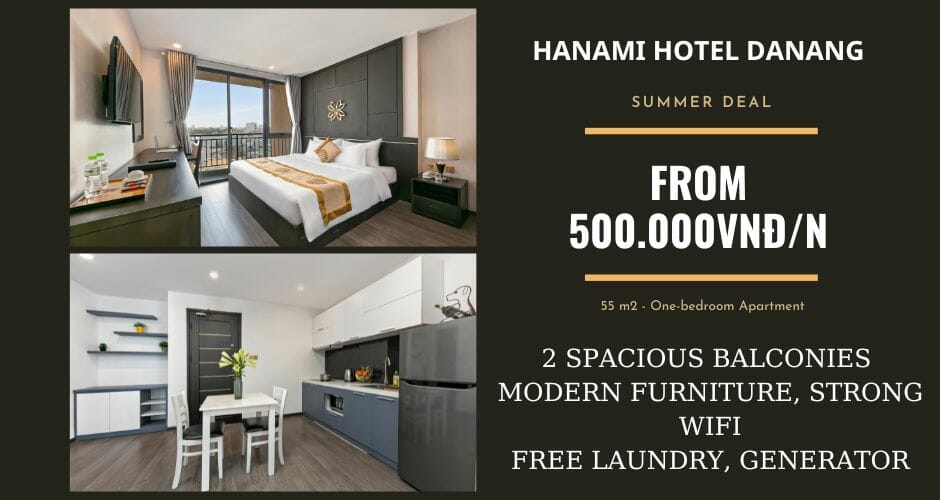 DA NANG TOURISM – THE TRANQUIL AND ANCIENT BEAUTY OF HOI AN
Come to Hoi An, all tourists can feel its very tranquillity in their core. Perhaps what is more straightforward, plain, and ancient quickly gets to millions of hearts, and that is Hoi An.
Don't forget to go to HoiAn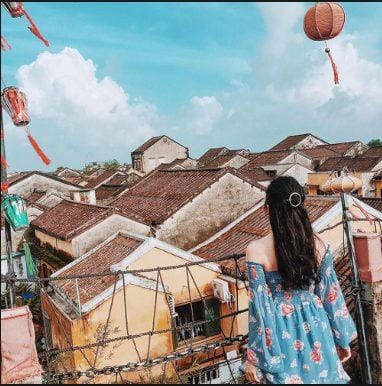 Aside from the ancient town in Hanoi, this second one still upholds features of Asian culture, from ancient houses, Cau pagoda, lantern streets to wafts of incense each full moon. These beauties remind visitors of origin, then learn to love it more as well as respect the thousand-year-old culture left by ancestors.
A PLAIN BUT CHARMING HOI AN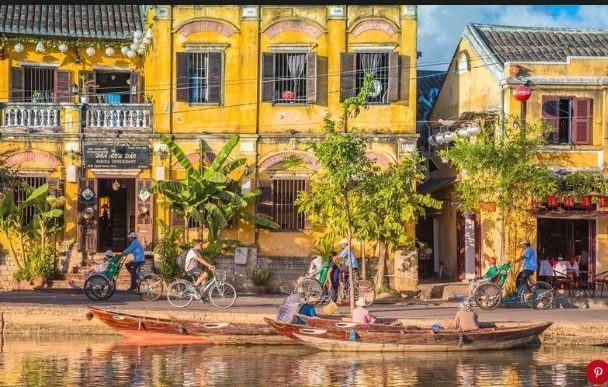 20 km away from
Da Nang tourism
city, Hoi An nestled beside picturesque Hoai River, which pertains to historical events. Though
Hoi An is a city for tourists
, it is not the hustle and bustle. Hoi An has a tranquil and peaceful scenery alongside the ancient town; the locals here are good-natured and rustic. Those who do not make noisy traffic noise but the sound of the bike over the years. One day in Hoi An often starts with the image of the elderly doing morning exercises and sounds from the bike or cyclo, painting a serene melody for the countryside.
THE ANCIENT BEAUTY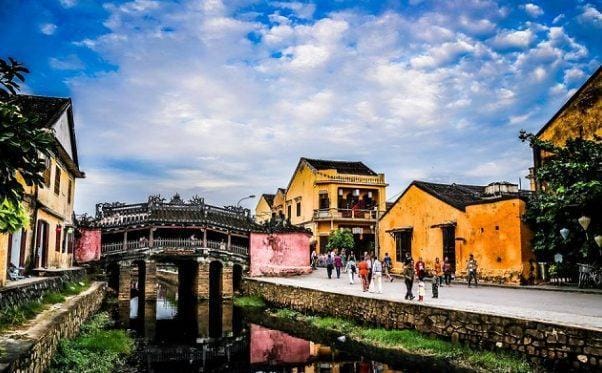 Also, Hoi An's architecture contributes to its beauty. For a long time, there were lots of Japanese, Chinese, Koreans had lived here with Vietnamese people, so the constructions and houses in these countries' styles are left in many. Then the passage of time, we can admire these heritages over the years. As the years passed, occurring plenty of historical ups and downs and even coming the integration period, Hoi An's ancient beauty is untouchable. Nothing can change the ancient houses as in movies. Though everything in Hoi An is small, homes and streets bring an incredible closeness. Interestingly, you can reach people on the other side of the river by your voice. It is also the reason many couples come to Hoi An as a stop for their honeymoon when traveling to Da Nang.
Beholding the landscape here, you might feel like the time machine taking you back to history. There, you can have time to admire many ancient houses such as Tan Ky, Quan Thang, Phung Hung, Duc An.
Cau pagoda was considered a bridge preventing lousy luck and natural disasters by the Japanese when they used to live there. There must be why Hoi An can still exist despite years of war. Thence, everywhen setting foot on this land, visitors can relieve their depression to sit back and contemplate the town. To fully enjoy Hoi An, arrive in the town when the moon is full. It's when the whole town lighting the candles, and then the bygone century will get your eyes.
Don't forget to pass by the Hoi An
Impressions Theme Park on Hen islet. Bet that this fancy spot will make you wow. Not only be redolent of the old Hoi An, but this place also gathers specific remains of the Quang region, even of the Champa. That would be great to savor the local cuisine and wander about enjoying beautiful sceneries at the same time.
To learn more about Hoi An – Da Nang,
click here.