Hanami Hotel Danang
Da Nang Accommodation Near Airport
Hanami Hotel Danang is located at 61-63 Hoang Ke Viem Road, one of the busiest streets that are famous for food among tourists. The hotel has a luxurious and modern appearance as well as an elegant and harmonious beauty that make it one of the top accommodations for any tourists coming to Da Nang.
Hanami Hotel Danang is located at a more convenient location in comparison to many other hotels. It is 500 meters away from My Khe Beach, minutes away from the airport, and close to many big shopping malls and local cuisine restaurants. From our hotel, you can easily go visiting famous tourist attractions such as Linh Ung Pagoda, Son Tra Peninsula, Ngu Hang Son Scenery, and Non Nuoc Stone Carving Village. Being on the main road to the An Thuong Street – a famous night market – Hanami Hotel Danang will give you the thrill of a dynamic coastal city. Furthermore, you can also participate in many festivals and events held regularly in the area of the marine park.
As a three-star hotel, in addition to the standard choices of rooms, Hanami Hotel Danang is also pleased to offer high-quality apartment room where you would always feel comfortable and right at home.
Coming to Hanami Hotel Danang, you will have a great first impression with a beautiful Japanese style flower garden. The modern European style rooftop bar will give you great recreative moments. The combination of Asian and European design will leave an unforgettable experience. Last but not least, the professional staff with a dedicated attitude will help you enjoy the holiday with your family and relatives to its fullness.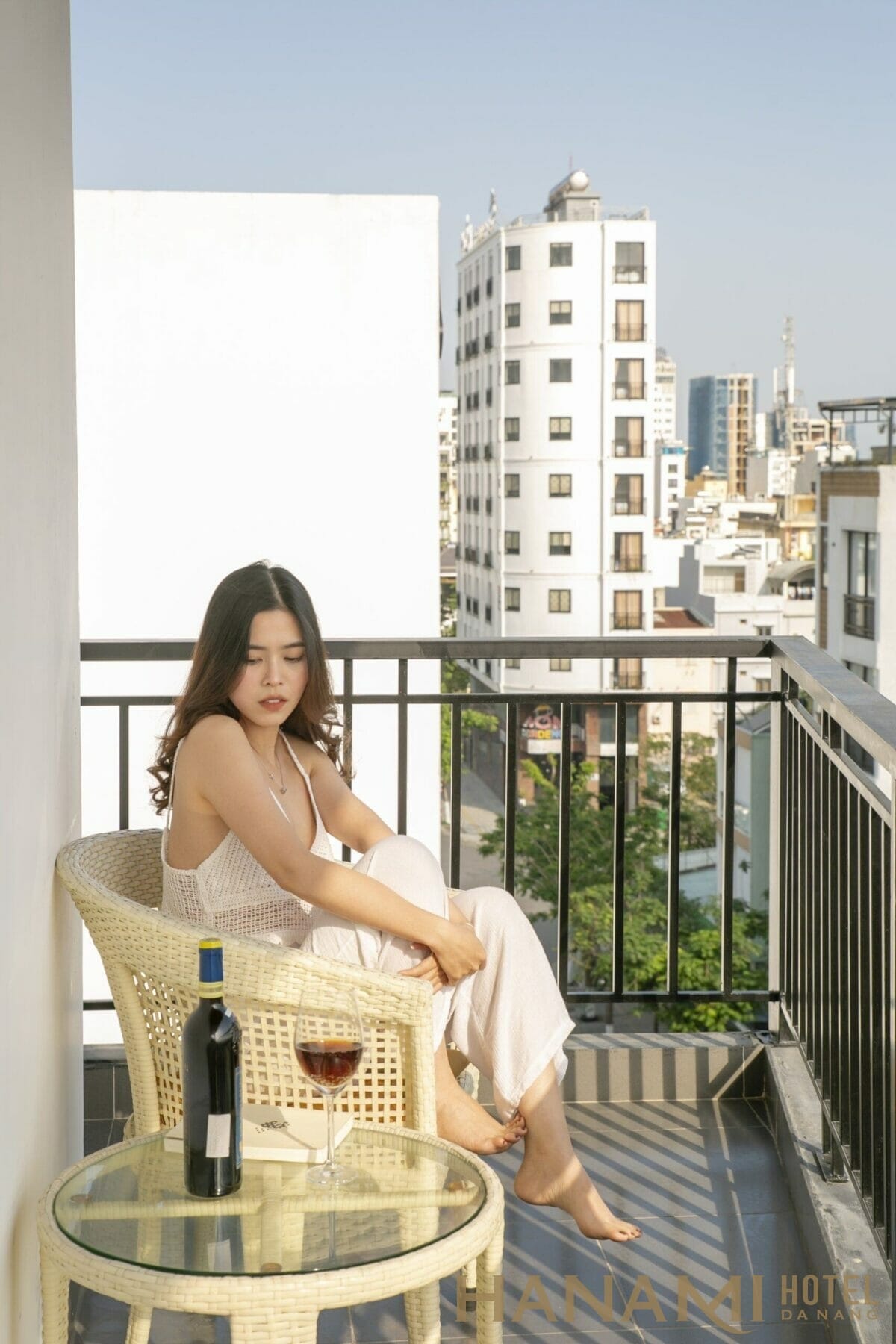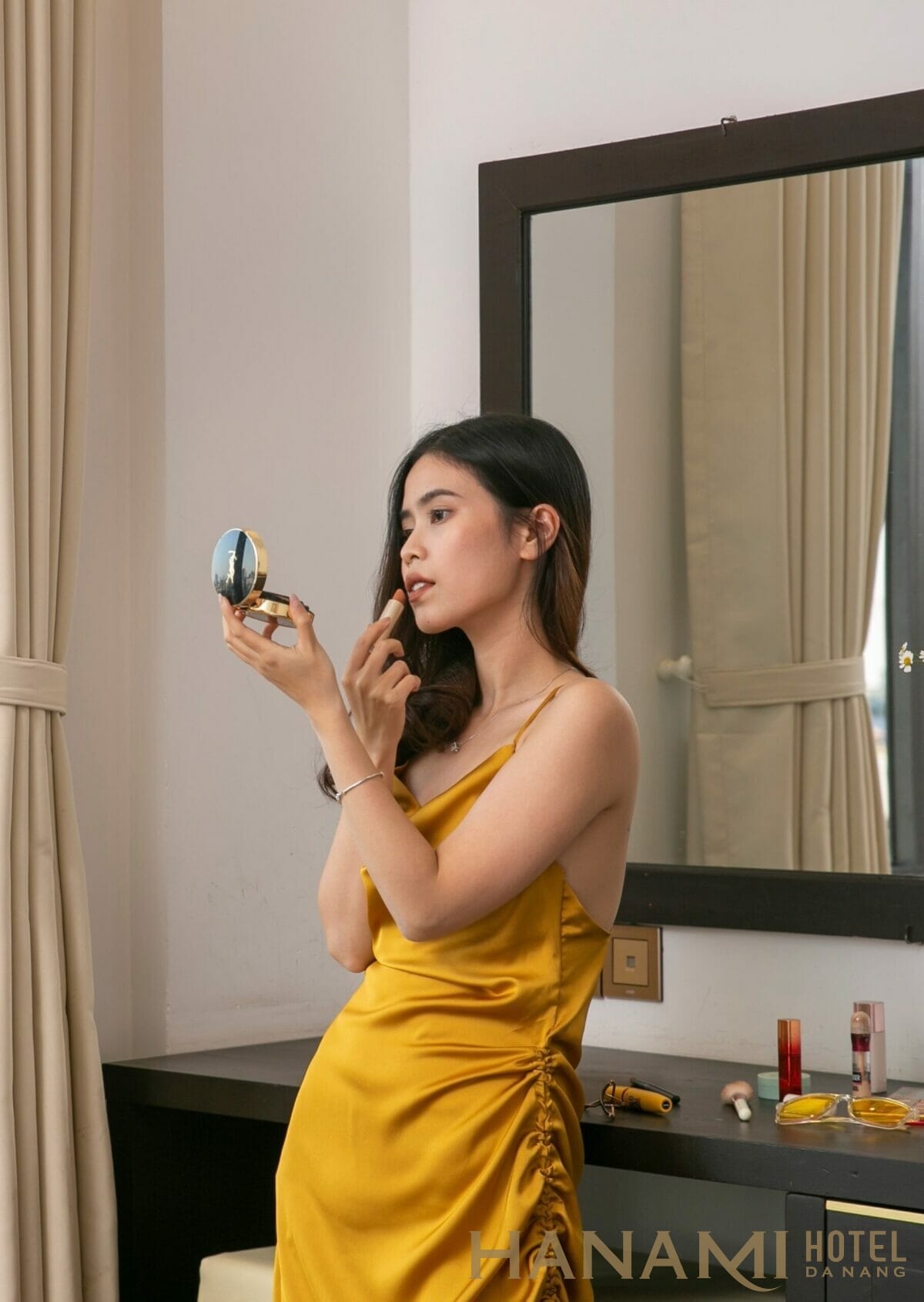 We put a smile back on your face.
PHÒNG KHÁCH SẠN HANAMI
Our Services
Hotel Facilities
Free water and coffee
Daily free water and coffee will be set up in the room daily based on the number of guests
High Speed Internet
Based on high connection leased-line internet. Working 24/7
Electricity and Heat Water 24/7
Equipped with Power supply.There will be no power outage here
Daily housekeeping
Keep Your Room Clean! . Do our best for our guests. We will be your be your trusted housekeepers.
Modern and elegant style
The rooms always have not only a luxury look but also a warm one
European Style Wooden Floor
With 12mm thick wooden floor. Will help you feel comfortable
Happy to hear
Guests' Reviews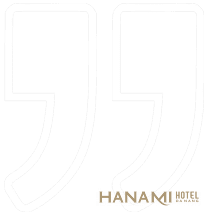 After many weeks here, my family and myself enjoyed this hotel so much. Great staff, did everything we asked with a smile. Price is affordable. Apartment was deluxe, cleaning twice a week with laundry. Good shower and lots of light. Marts around the corner, restaurants and the beach is 10 mins away. Will definitely come back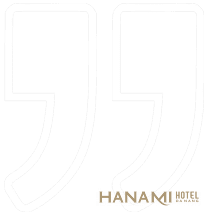 "Great hotel and very helpful and polite staff. Will be staying there on my return to danang."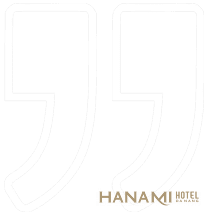 "The hotel was clean, nice looking and the staff were very friendly and helpful. The location is pretty good for the airport and lots of nice restaurants (towards the water). Would definitely recommend this to others and would stay here again if I come back to Da Nang."
Why choose Hanami?
We hope to Service you!
Favorable Location

Hanami Hotel is an ideal accommodation for travelers visiting Da Nang – a beautiful beach city.Hanami is just 600m away from the My Khe Beach, 7 km away from the city center, and only 4km away from the Dragon Bridge, a lovelock bridge.Its location which is close to dining and entertainment districts would be convenient for visitors.

Hospitable Staff

Staff at Hanami would do our best to give you a perfect experience when choosing Hanami as the accommodation of your trip.

Cozy and quite atmosphere

Designed in a contemporary and delicate style with a black and brass yellow tone, and fully furnished with wooden flooring, Hanami would offer you a homelike atmosphere and a great experience.

Free and Private Car Parkings

All free
Hotels Gude
Da Nang Information,Da Nang Travel Guide,Hotels Guide
Top 10 cheapest beach hotels in Da Nang