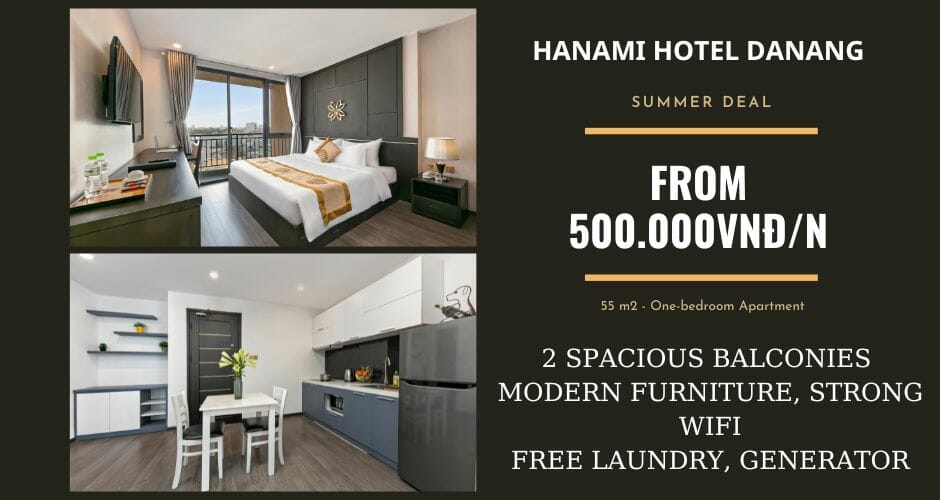 YEN RETREAT IN HOA BAC – DA NANG: BEST PLACE FOR EXPERIENCING ECO-TOURISM IN DA NANG
Yen Retreat is a new hot spot for the tourists in Da Nang. Though it is a new name put on the map of Da Nang, the retreat has taken the region by storm. Why has Yen retreat become that famous? Let's go find the answer with our budget Hanami beach hotel.
Where is Yen Retreat?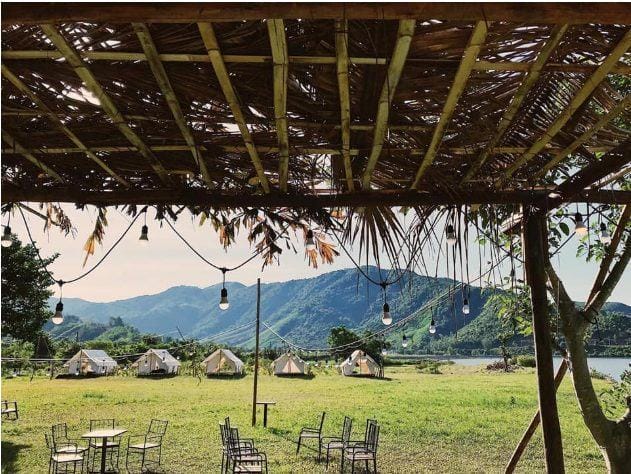 Yen Retreat is close to
Nam O Reef
. Across Nam O Bridge then turn right, you will see the direction signboard showing the way to the place. It is about 35 km from downtown.
Yen Retreat is in Hoa Bac area, nearby the outskirts of the city. This place still upholds its primitive features regarding the landscape. The prices here are quite affordable because the residents haven't got used to the new life when tourism becomes their primary income.
Come to Nam O, you can come by its long-standing fish sauce village and buy some bottles of fish sauce as gifts when you return. The product's quality is guaranteed and hygienic.

Yen Retreat – Immerse yourself in nature
Come to the retreat, you will have time to immerse yourself in nature. The camping site nearby a river will help you chill out. Everything here is simple in wooden, ash, and white colours as the leading tone, which creates a tranquil feeling.
When the night falls, light a campfire, sit down in front of your tent and behold the river by night. Meanwhile, enjoy a cup of warm tea and have chatters with your friends. It sounds so great. We are sure that the feelings that Yen Retreat brings you can be found in nowhere else.
Why don't you try your hand at sitting on the meadow, running around, taking a river bathing? However, it would be best if you still were very careful when choosing a river bathing.
Yen Retreat's Prices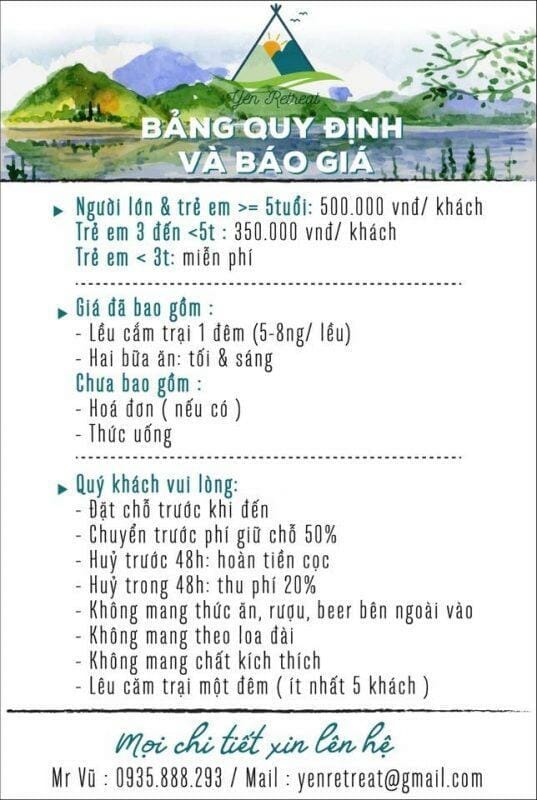 As mentioned above, the prices are affordable. The services charge per capita or per tent.
Each tent has essential items like pillows, blanket, mattress, and other things available along with 2 meals served in a day. Following is the price table.
To make your trip more memorable, you should book a room at the budget Hanami beach hotel. There, you can both enjoy the sea and the natural space of Yen Retreat. That's convenient.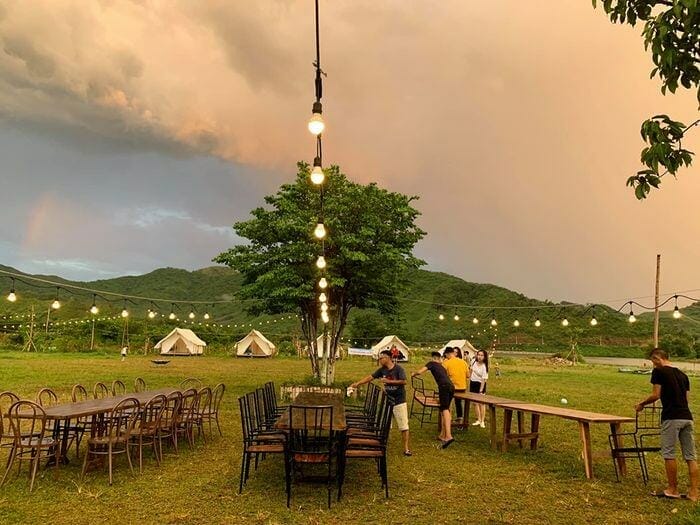 It can be said that Yen Retreat is one of the best places for you to escape from the hustle and bustle of life. For more information on Danang tourism, check on it here.