The summer is the ideal time to take a break from studying and working hard. It's also a chance to enjoy the excitement of traveling to new places and making priceless memories. Exciting experiences can be had in bustling cities as well as on sunny beaches. Let's look at the opening events for the Da Nang Beach Tourism Season 2023 with Hanami Hotel Danang to discover what's intriguing!
Da Nang Beach Tourism Season 2023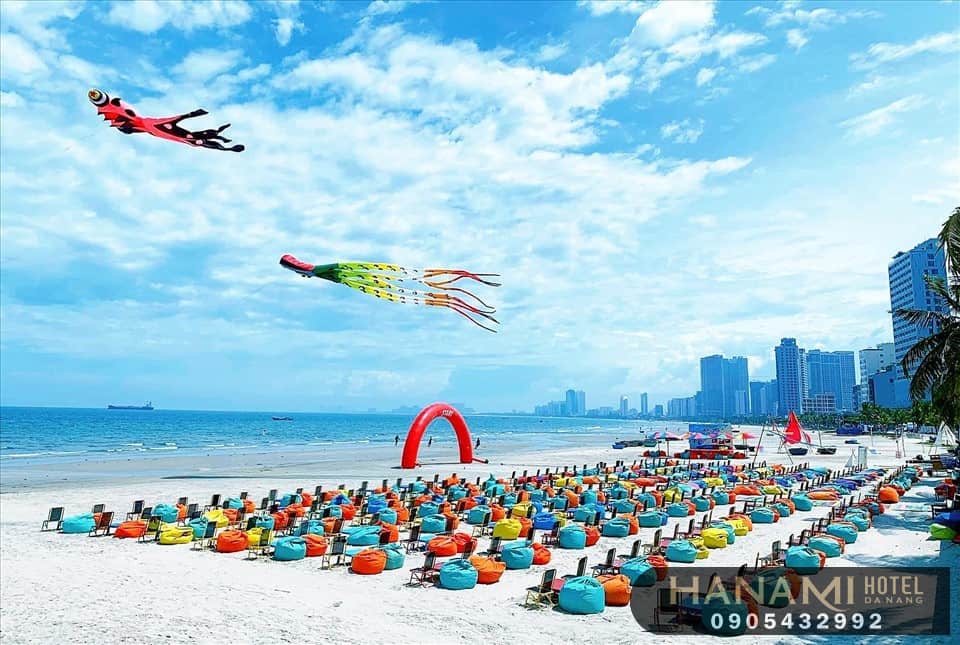 With the goal of promoting festival activities in the city and raising awareness of environmental protection of residents and visitors, from April 28 to May 3, visitors set foot in East Sea Park. and My An beach, My Khe beach, Nguyen Tat Thanh beach will have the opportunity to the bustling atmosphere and participate in many events to kick off the Danang beach tourism season 2023 with the theme "Dance of the Blue Sea – Melody of the Sea"
Visitors can save the time and location of the Danang Beach Tourism Season 2023 with the following information:
Time:

From April 28, 2022 (Friday) – May 3, 2022 (Thursday)

Location:

East Sea Park, Son Tra Peninsula, My An Beach, My Khe, T18, Nguyen Tat Thanh
Immerse yourself in the impressive culture and art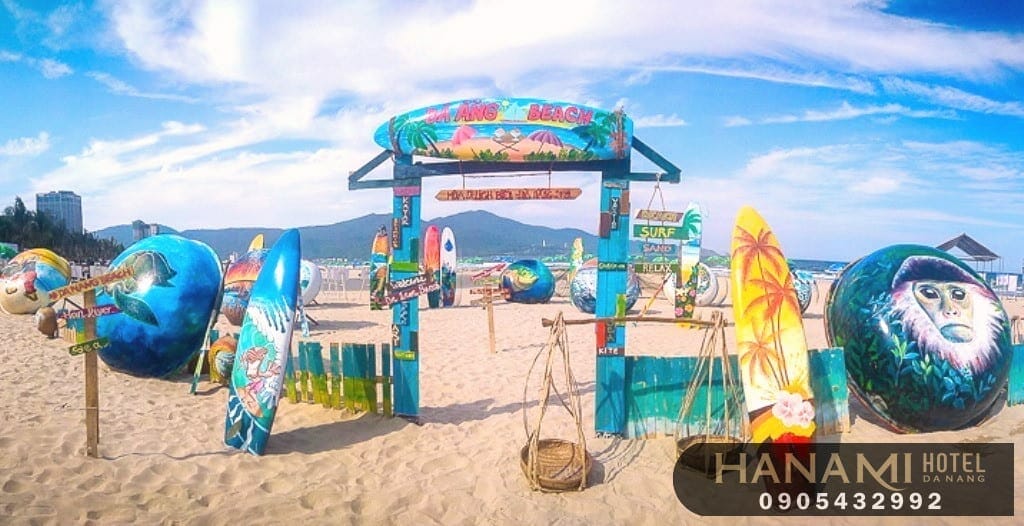 From April 28 to May 3, 2023, the program will be held at East Sea Park, Son Tra Peninsula, and the city's beaches to encourage locals and visitors to come and enjoy themselves. The alternately occurring incredibly monumental yet equally meaningful events will astound and impress visitors.
Particularly, the Son Tra Peninsula, East Sea Park, and the beaches of My An, My Khe, T18, and Nguyen Tat Thanh. Not to mention the intriguing mini shows that are part of the Blue Sea Dance opening program for the Da Nang beach tourism season.
Traditional activities at East Sea Park
East Sea Park and Da Nang Beach are ideal locations for beach art model shows, art kite flying, and art sand sculptures; food festivals; and traditional craft villages where you can make lanterns, conical hats, pottery, sticky rice cake,…
Blue Sea – Healthy Life Festival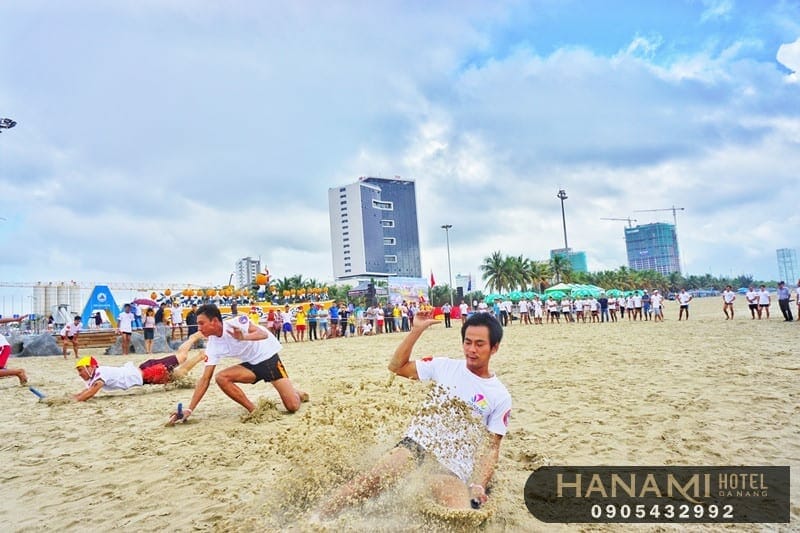 Blue Sea – Healthy Life Festival is a small festival in the series of activities in the Danang beach tourism season 2023. The festival was held on April 30 at East Sea Park, Vo Nguyen Giap Street, with workshops on Yoga, Pilates, Zumba sports, and Green eating – Green Living.
In addition, visitors can also visit and experience the products directly from the stalls displaying sports, health, and beauty products. During the Summer Sea Fresh Festival, residents and visitors can participate in games on a modern and safe model. This location also serves as a check-in point for travelers seeking fresh and exciting experiences.
Sporting events and art exhibitions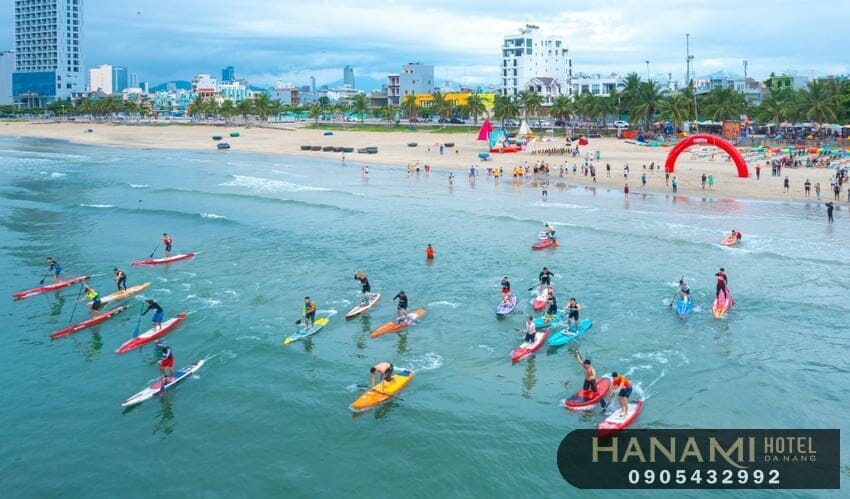 Aside from the equally appealing contests, the "Flying over the Silver Sea" paragliding event will be held from May 1-2, 2023, and a range of beach activities will begin on May 2, 2023. From Vien Dong Park to Tho Quang, there are paragliding opportunities on the Son Tra peninsula.
"King of Quang" chess prize near Ban Co peak, Son Tra peninsula. The Danang Sea Games – Danang Color Race 2023 will be hosted at Man Thai Beach and will include running, swimming, and rowing activities for sea enthusiasts, as well as a motorized paragliding show and the Life's Beach festival.
The opening week of "Danang beach tourism season 2023" will have a theatrical art program, outdoor events, film screenings on April 30 and May 1, food stalls, fast food rotation, drinks, therapeutic massage, lighting decoration, beach art installation, etc.
Outstanding activities to protect the environment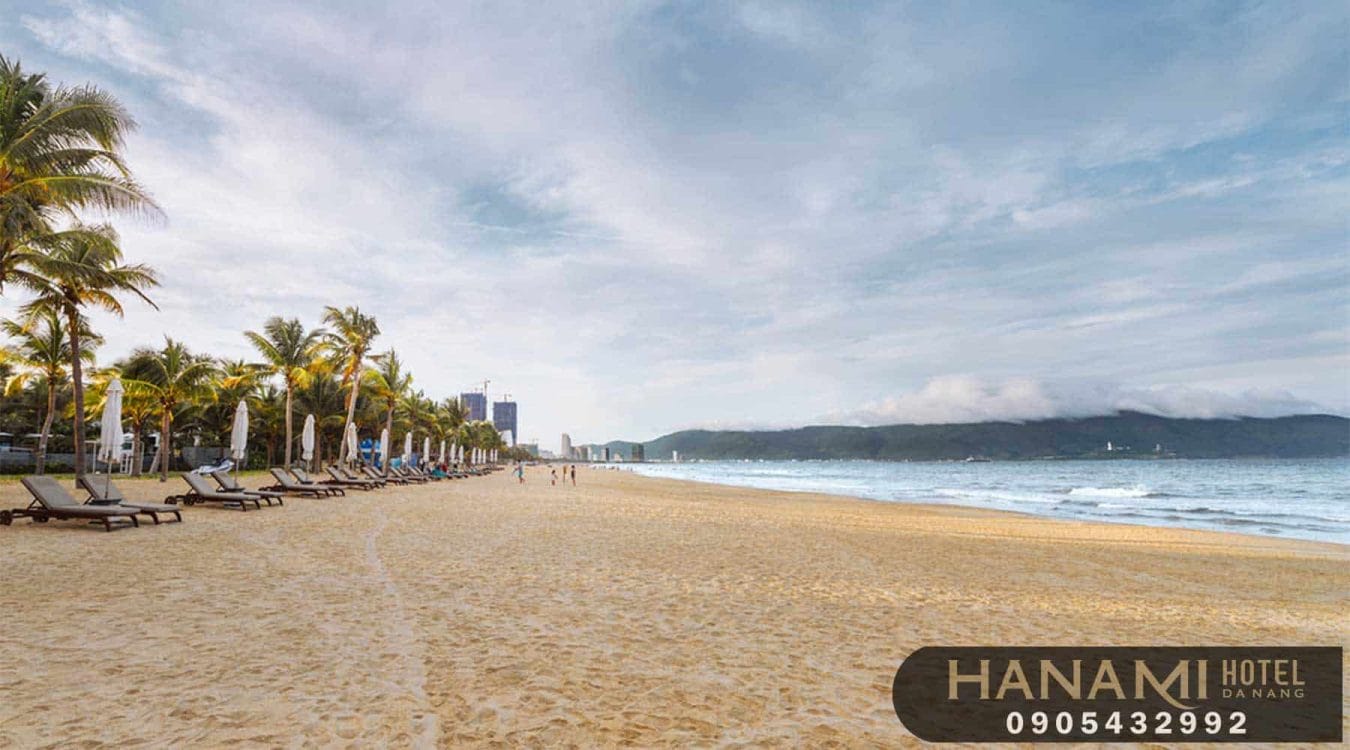 In addition, Nguyen Tat Thanh Beach on the Son Tra Peninsula is the place to organize many marine conservation activities, exhibitions, and community activities.
Son Tra's cleaning program called "Clean Son Tra – Because Son Tra Green" in Bai Chay (Bahn Luong junction, Green Lake area) encourages the community to participate in hiking activities combined with collecting and waste sorting. It was deployed to clean up the entire Nguyen Tat Thanh Seaway. The panel design competition launched the Beach Clean Volunteers Association in 2023…
Also on this occasion, Da Nang tourism industry will organize a painting contest about Son Tra river wharf (Ben CT15) with the theme "Brown-shanked douc langur – Treasure of Son Tra peninsula" and the meticulousness of the artists in the photo exhibition "Son Tra Moment"
Visitors also do not miss the seminar on protecting coral reefs on Son Tra peninsula, introducing the "Coral Rescue Squad,", exhibiting and presenting images through installation art with subjects, biodiversity… to raise public awareness in the protection of natural resources.
Accommodation suggestions for visitors to Danang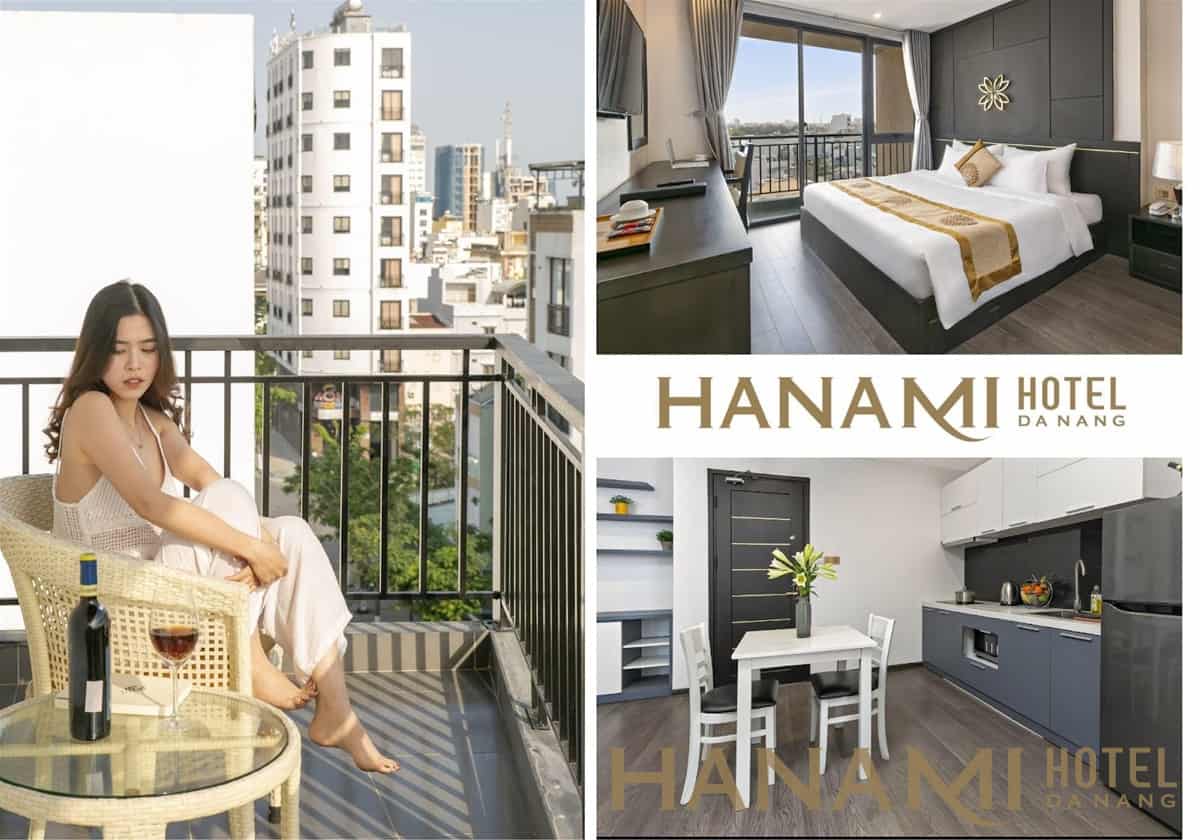 Hanami Hotel Danang is the best recommendation for visitors, so there's no need to travel far to get a resort paradise with a breath of the sea in the Marble Mountains. This area is well-known for its resort setting close to nature, which everyone would like to enjoy while on holiday in Da Thanh.
Hanami Hotel has carefully and methodically arranged the following facilities to ensure that guests enjoy the best experience possible while participating in the Da Nang Beach Tourism Season 2023:
Comfortable accommodation service creates a private and cozy feeling like being at home.

Dedicated care service from the staff, supporting customers during their stay.

Guaranteed preferential prices, cheap prices come with high service quality.

Convenient location, easy to move and visit many tourist attractions in Da Nang
Hanami Hotel Danang contact information:
Hanami provided detailed information about the Da Nang Beach Tourism Season 2023 in this article. Don't forget to follow Hanami to get the most recent updates on the best things to do in Da Thanh during the tourist season!