DON'T FORGET TO COME BY HOI AN WHEN TOURING IN DA NANG
Why do tourists dote on Hoi An that much? Because Hoi An, the best tourist cities in Central of Vietnam, is a peaceful picture amid the pace of modern life.
The pace of hustling modern life always makes us find a tranquil place to stay. Come to a hustle-and-bustle city like Da Nang, many travellers must also want to find a peaceful place. There, they can both calm themselves down and enjoy the feeling of quiet but boisterous, gentle but lively. If Da Nang is compared to a lifeful youth, then Hoi An is the name of a city along poetic Thu Bon river. It is more than 30 km away from Da Nang to the south, which is compared to a serene afternoon with a bit of nostalgia and profundity.
Come to small Hoi An to find Hoai Pho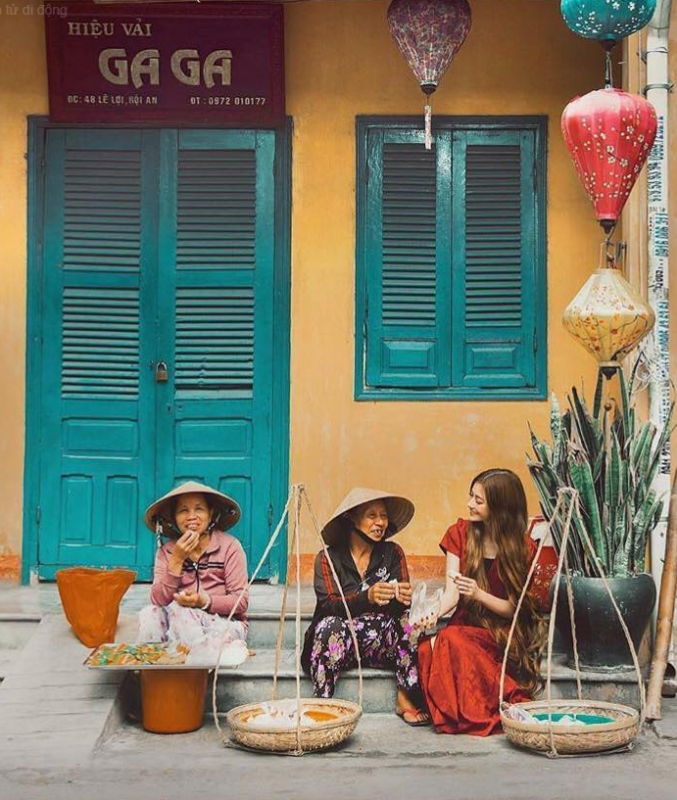 Hoi An is one of the must-visit destinations when taking a tour to Da Nang. As a place of constructive interference, tourists evermore find the way to get here when they come to Quang Nam. The city bears an ancient beauty with tile-roof houses and dreamlike light brought by lanterns. Indeed, it looks like a teenage girl who is so naive and grace. These simple, rustic traits along with the Creator brought by Nature give Hoi An a fanciful scenery. It is also a check-in spot for youngsters.
Hoi An seems like a little isolated world…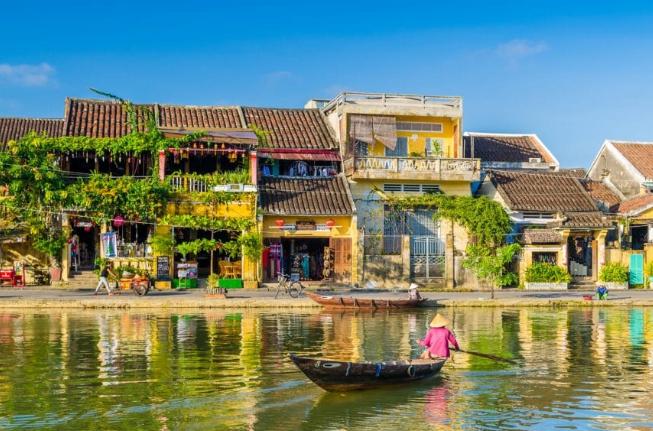 Setting foot in the ancient town, visitors might be stunned in front of an isolated world, separated from all the flow and destruction of time. Without the sound of roaring engines and colourful lights of brands. All of which get in the back, even space and time are both deposited on old-fashioned wooden houses. Pagodas, bridges, blocks of two-floor antiquated houses turn their back to Hoai River, Guangdong Assembly Hall, Fujian exist silently, making people elegize about the past. Especially, it has a romantic, profound and restful look under the magical light of lanterns. In the past, when Vietnamese people used to oil lamps, Japanese and Chinese ones changed brought to Hoi An the habit of using lanterns. That's it forms Hoi An's unique character found in nowhere else.
Monthly celebrating the Full moon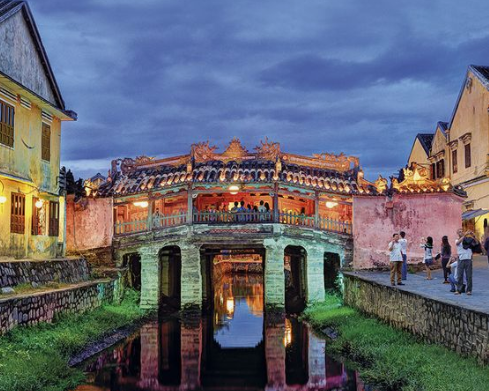 Every night of the 14th lunar month, all the activities of this peaceful. The city seems to travel back in 300 years ago, and the ancient town in the boundaries of Trang Phu, Nguyen Thai Hoc, Le Loi, and Bach Dang street simultaneously turn off the light and hang lanterns on the awnings. The initiative to restore the use of lamps instead of electric lights started from the fall of 1998 has brought unexpected results right from its first day. This is also an attractive activity, a unique and practical feature of Hoi An.
Out-of-the-ark beauty of Hoi An ancient town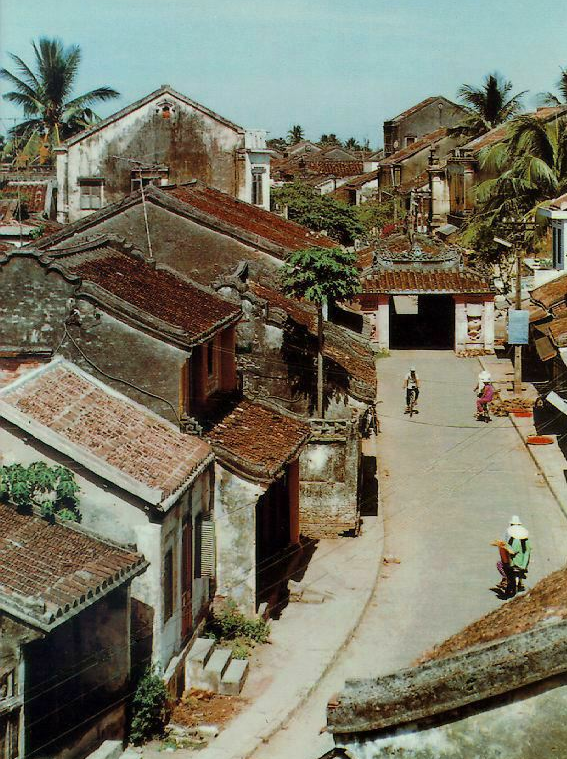 One of the factors forming the old traits of the town is the dim light from motley lanterns. The round lanterns in Chinese style hung on the awnings and both sides of the doors. Japanese diamond and great lanterns poised along the pillars and small and big square Chinese lights all create a glistening, fantastic world. In the night festival with flower garlands, the whole town halts the use of electric devices such as TV, street lights, neon lights, etc. to set the lanterns' light out. At night, the light intensity decreases, yet its romantic spectacle still allures tourists to come here for once.
Bright lanterns when the night falls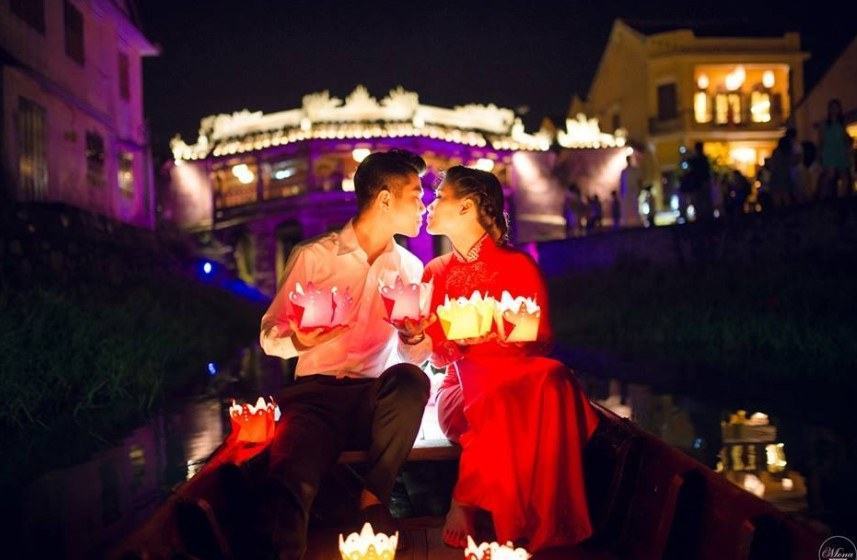 All over the town are numerous stalls selling lamps. Depending on the outer fabric material that the light will be different. It could be a lucky red, a cheerful yellow, a soothing blood colour or cool blue. However, it's hard to compare them with the century-old lanterns upheld by long-standing families here which are only hung on in the festival night. They are made from rare wood, elaborately crafted and on each sheet of glass are true works of art. The ancient craftsmen painted famous fairy tales on these sheet of glass, they are all alive and perfect as a pricey picture. Every time the candle inside shines, the scene of white clouds, blue sky or water will continuously spin around, shadowing its details on the glass.
In that fairy-tale atmosphere, let's try some Quang-style dishes like dumplings, Vietnamese crispy dumplings, and Vietnamese vermicelli in the restaurants that still retain the image of the early century. Hoi An cuisine always has typical taste, a cultural flavour of Quang Nam people. Not only meet the elements of "practical", but the foods here also contain Five Elements, very authentic.
Folk sound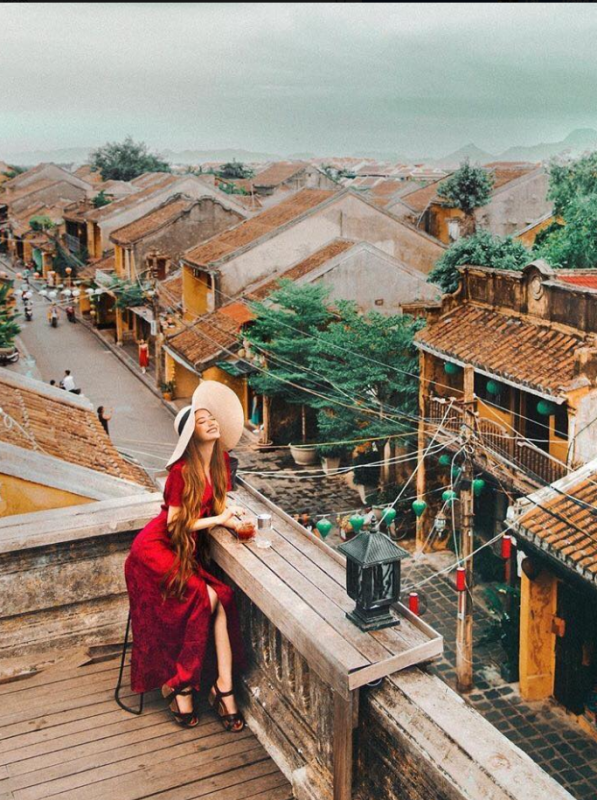 Apart from the images, the music here also makes visitors curious and shaken. The art of Bai Choi or chanty resound from the boat floating on the river, under the awnings, the streets can also create a strange attraction for travellers. Not so dignified as Hue Imperial Capital, not so vibrant as Da Nang, its traditional features bring a classic look, attracting those who like romance, nostalgia. That is the reason why Hoi An should be chosen for spending your honeymoon in Danang.
Cultural diversity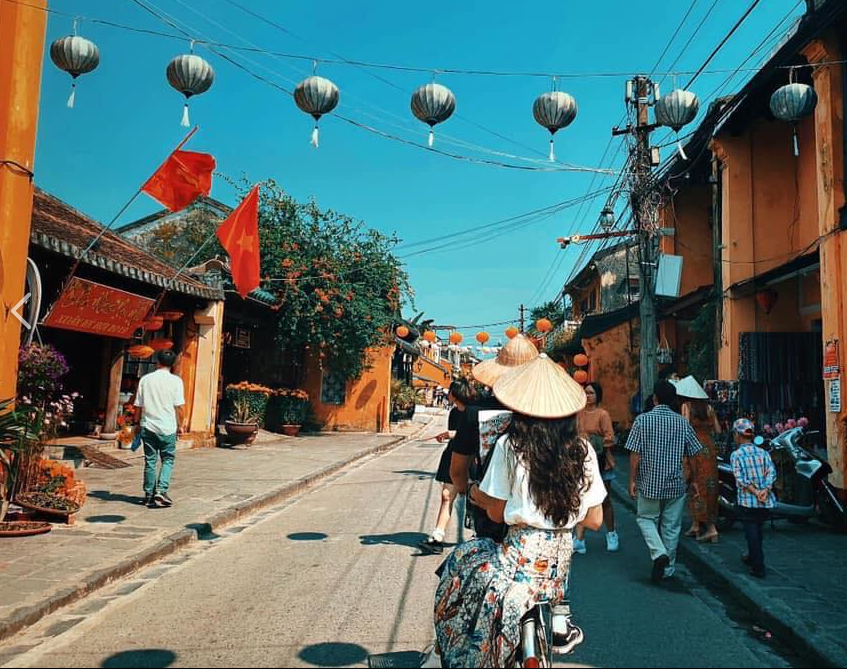 The unique part of Hoi An is woven from many cultures, the lifestyle, people, cuisine to outfit. It all bears the distinctive name, Hoi An. A little Vietnamese, a little Chinese, a little Japanese, all build a Hoi An with a cultural picture hidden under the ancient architectural works.
You can choose Hanami Hotel Danang to stay in Danang, then try to come to HoAn