DA NANG TRAVEL EXPERIENCES FOR COUPLES ONLY
If you have no idea about where to stay, to go, and to eat when touring in Da Nang, don't fret, our Hanami beach hotel has got you covered. Spend some minutes of reading, you will get all the key answers.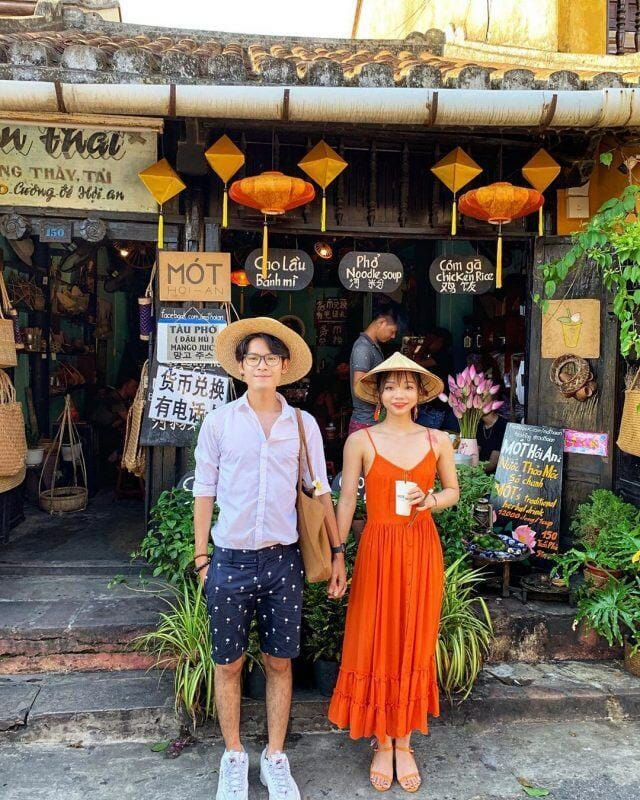 Where to stay
Come to Da Nang beach city, there are many accommodations for couples to choose from. If you are a beach lover and you want to greet the dawn alongside your significant other on the beach, choose a hotel near the beach to stay. We highly recommend Hanami hotel for you. The hotel offers its guests lots of appealing services, especially for couples. It charges no fees for room decoration, breakfast, and coffee. So why don't you make a reservation today?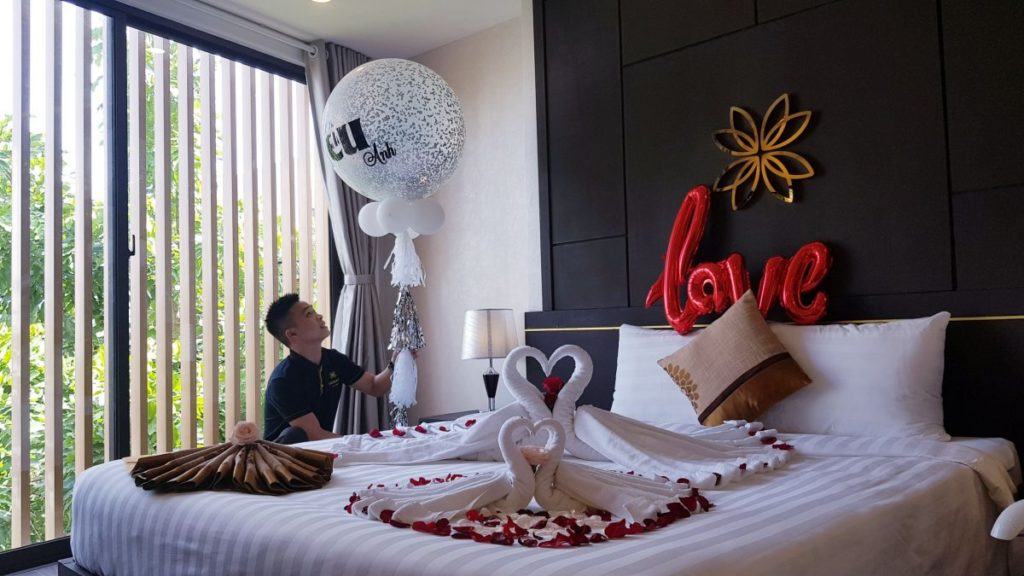 The hotel is only 5 minutes walking from the beach where it has a large, safe garage. It's such a promising place to bring you an unforgettable trip and meet your needs. 
Coffee shops for couples
Cộng Café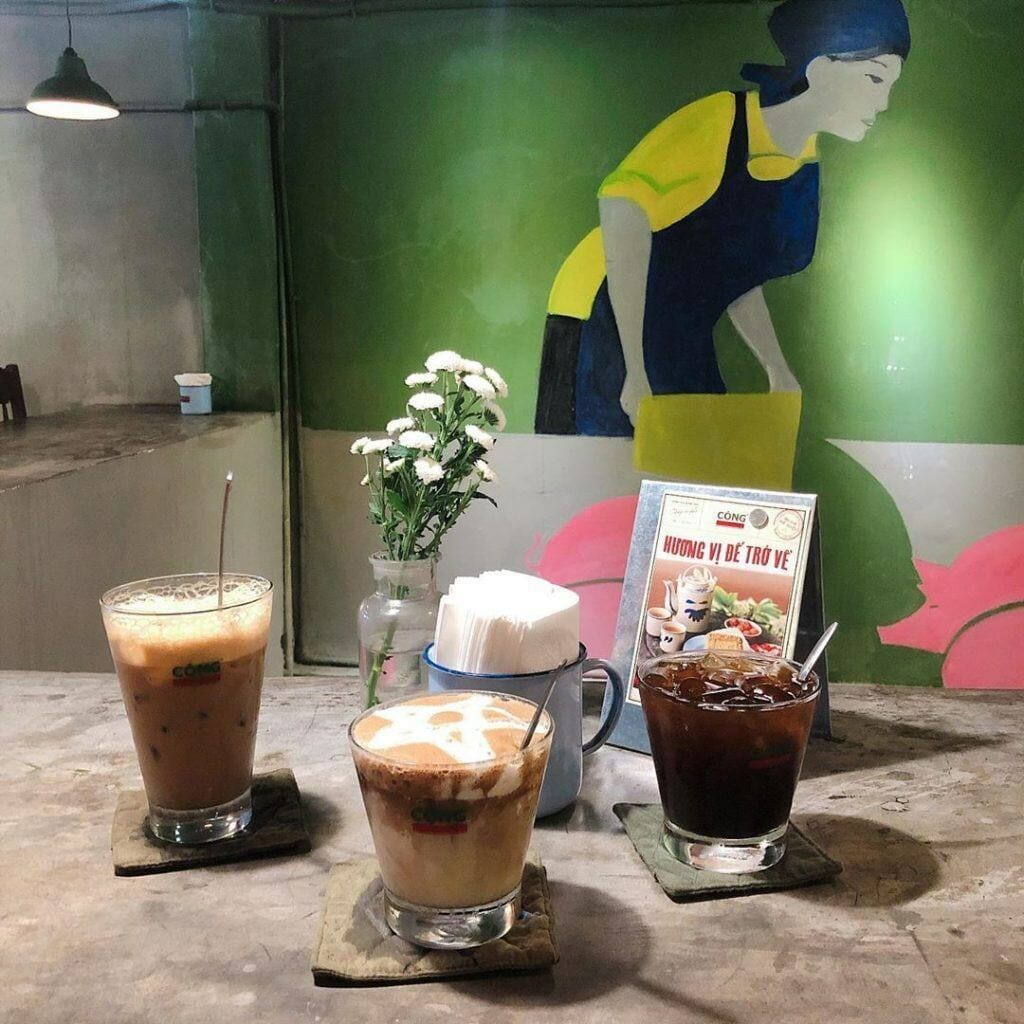 This café suits people of all ages, especially for those who are in love with each other. The shop's design called Communist Chic, being redolent of the features in the past. The drinks served here are all excellent, in which coconut coffee is the best and renowned one among foreign visitors. Be sure to check it out if you're around. 
Address: No. 96 - 98 Bach Dang Street, Hai Chau District, Da Nang city. 
Paramount Steak & Coffee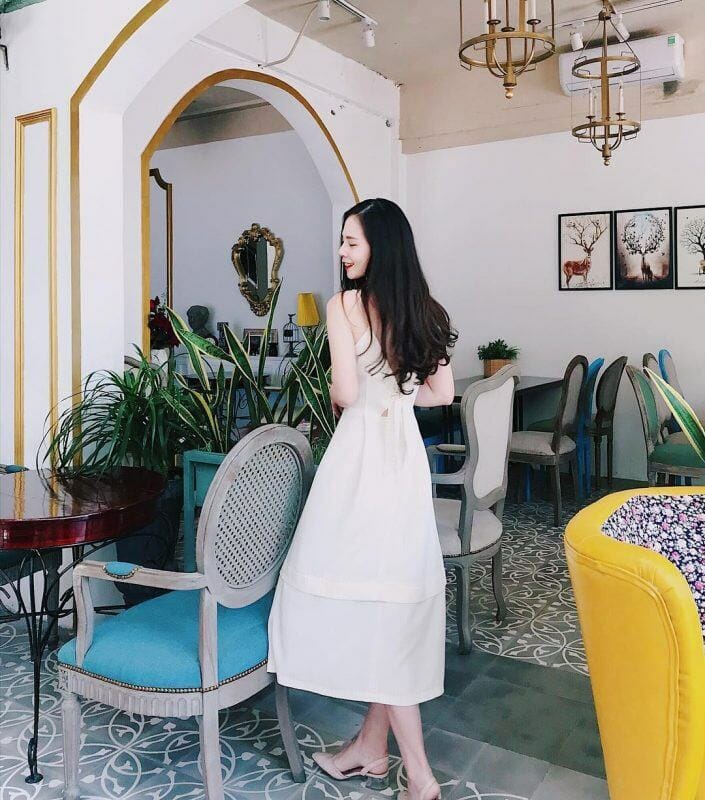 Differs from Cộng café, Paramount Steak & Coffee's design is more luxurious. It can be said a place for couples who want to rekindle their relationship in an as romantic place as in Korean dramas. 
The coffee house is like a European restaurant in miniature with diversified, affordable dishes. Besides, Paramount Steak & Coffee offers services of holding marriage proposal planning, anniversaries & date nights. For a romantic moment of yours, consider planning it here. 
Address: No. 122 Quang Trung Street, Hai Chau District, Da Nang City. 
What to eat
Quang-style noodle 
This is one of Da Nang's specialties that can't be passed by. Quang-style noodle has various fillings such as chicken meat, pork, frog meat, snakehead fish, and so on. You and your partner can call 2 bowls of it with different fillings to give each other a try then enjoy together. It is a ubiquitous dish. Hence the plate is sold on every street. Followings are top-pick restaurants chosen by Hanami hotel:
Mi Quang Ech: No. 24 Pasteur; No. 24-26 Le Hong Phong Street; No. 441 Ong Ich Khiem; No. 10 Ha Bong;

Mi Quang Ba Mua: No. 19-21 Tran Binh Trong Street; No. 231 Dong Da Street; No. 95A Nguyen Tri Phuong; No. 259 Ho Nghinh Street;

Mi Quang Phu Chiem: No. 145 Ly Tu Trong Street. 

...
Fish cake noodle soup
Da Nang's fish cake noodle soup is different from other regions with more ingredients, including wild allium garlic onion, pumpkin, and cabbage, to name a few. That makes an iconic flavor of Da Nang, which you must try to feel it. As a beach city, Da Nang's seafood is also very fresh and high-quality. Hanami hotel has picked up some best restaurants that you should drop by:
Bun cha ca Hon: No. 113/3 Nguyen Chi Thanh Street, Hai Chau District. 

Bun cha ca Mrs. Lu: No. 319 Hung Vuong Street, Hai Chau District. 

Bun cha ca Xuan: No. 80 Tran Phu Street, Hai Chau District. 

Bun cha ca Hoang Anh: No. 212 Hoang Dieu Street, Hai Chau District. 

…
Where to go
Ba Na Hills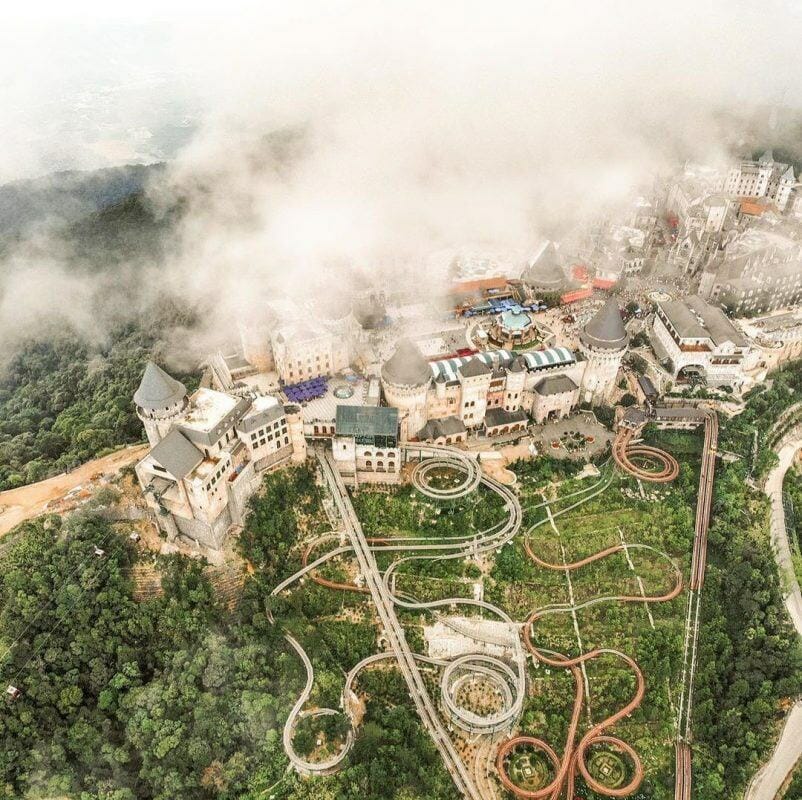 Ba Na Hills never fails to wow youngsters with its picturesque scenery in European style. All 4 seasons come and go within just one day so the climate is cold and the air is fresh. This mountaintop resort complex offers an abundance of Instagram-worthy locations and various cuisine for foodies. 
From September 20, 2019, to October 5, 2019, visitors who have permanent registration status in Central - Highland Provinces will get a ticket discount. Specifically, 9 dollars per kid and 13 dollars per adult. The provinces in detail are:
Central region: Thanh Hoa, Nghe An, Ha Tinh, Quang Binh, Quang Tri, Thua Thien Hue, Da Nang, Quang Nam, Quang Ngai, Binh Dinh, Phu Yen, Khanh Hoa, Ninh Thuan, Binh Thuan. 

Highland: Kon Tum, Gia Lai, Dak Lak, Dak Nong, and Lam Dong. 
Visitors need to bring the originals of identity papers comprising I.D, driving license (as for adults); Household registration book or Birth Certificate (as for children) to prove your residences. 
Hoi An Ancient Town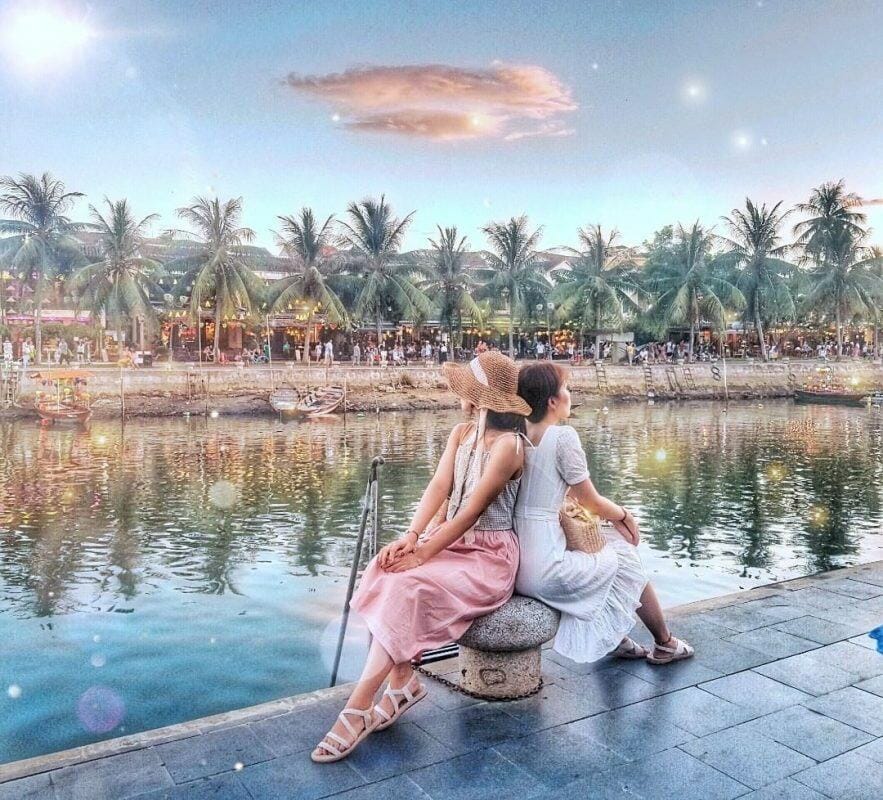 Hoi An - The ancient town is the place to be for couples, where it is sure to provide them a great experience through its culture, fantastic food, and leisure activities. It's such an ideal destination to break away from the daily grinds of life and sit back with each other for more talks and confidences. 
My Khe beach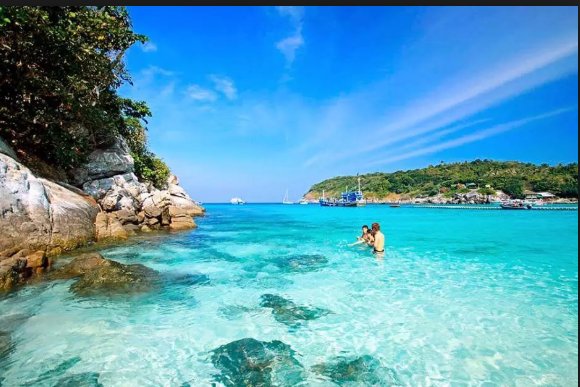 Let's get some vitamin sea for your mind by coming to My Khe beach. There, you two can do plenty of things together like take a stroll under the dawn, walk with barefoot on the sand, go swimming or give your lover a big surprise by asking for his/her hand. That sounds great.
All the above is the must-have experience pick-up by Hanami Hotel. If you see it useful, share it with your friends and beloveds.