GET TO KNOW BA NA HILLS - DA NANG TRAVEL HAS NEVER BEEN THIS EASY
Ba Ha Hills is such a hot spot for tourists who come to Da Nang beach city for a vacation. However, not everyone knows the way to visit the place thoroughly. Thus, let's figure it out in great detail along with our budget Hanami beach hotel.
How to get to Bana Hills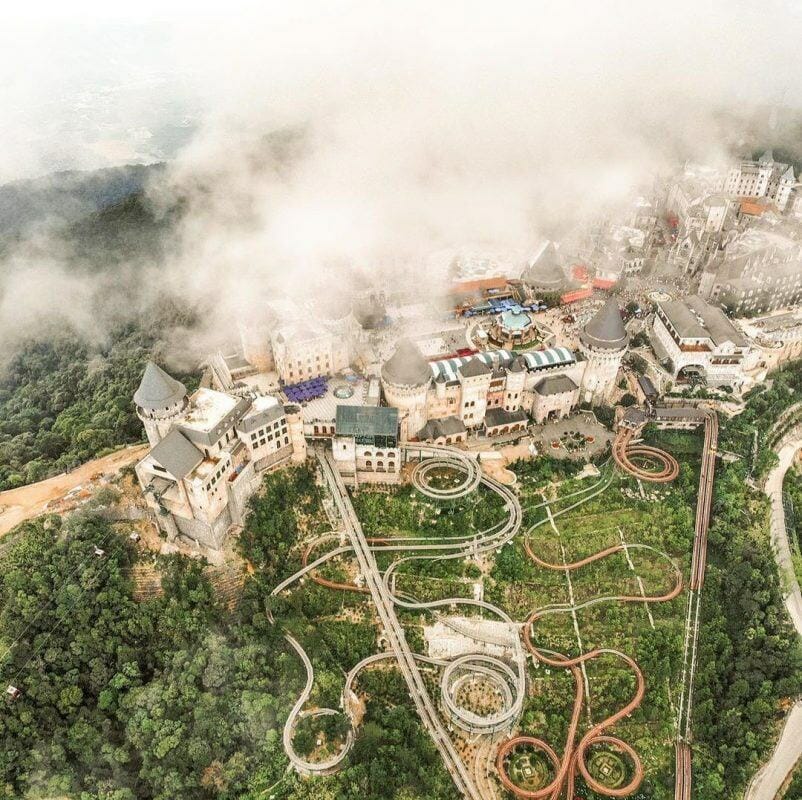 From Da Nang's downtown, travel by bus or taxi to the mountain's foot. As for those who love adventure, you can hire a car and drive it yourself to grab the chance of beholding the landscape.
Contact Ba Na Hills' ticket encounters in advance to avoid lining up at the mountain's foot to buy the tickets. It will be more convenient that helps you save your time. It would be best if you stayed in a beach hotel to get yourself more vitamin sea.
Where to go to Ba Na Hills
This is the largest indoor amusement park in Asia with a series of games for all ages. With just an entrance ticket, you can experience 90 "Fantasy" games here.
ƯU ĐÃI CĂN HỘ THÁNG 10

Wax Museum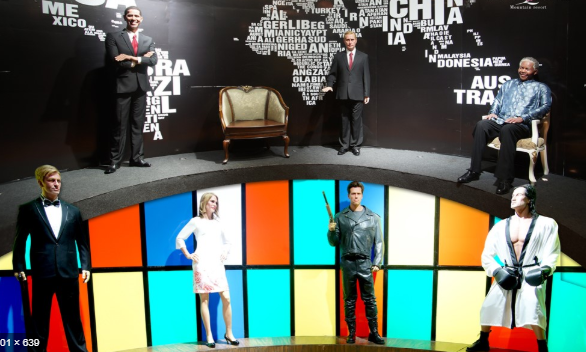 As the first wax museum in Vietnam, there are over 40 waxworks of politicians, actors and others over all the world. The museum is not strange to us; it has become much more familiar.
Le Jardin d'Amour Flower Garden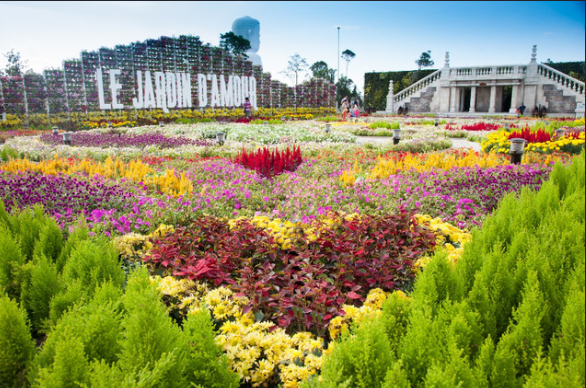 In Ba Na Hills, the garden is the place attracting tourists to come in droves, where grew many gorgeous flowers such as lavender, rose, hortensia, to name a few. Those flowers are decorated attractively with unique shapes like a maze, wall and so on.
Debay wine-cellar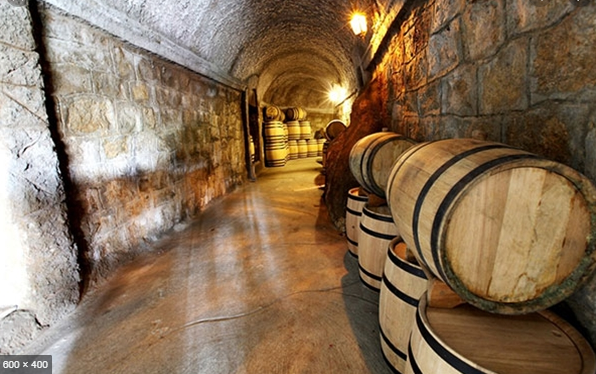 If you are a wine lover, this exactly is a heaven for you only. Aside from observing plenty of wines with different times of fermentation and origin, you can totally taste them.
Linh Ung Pagoda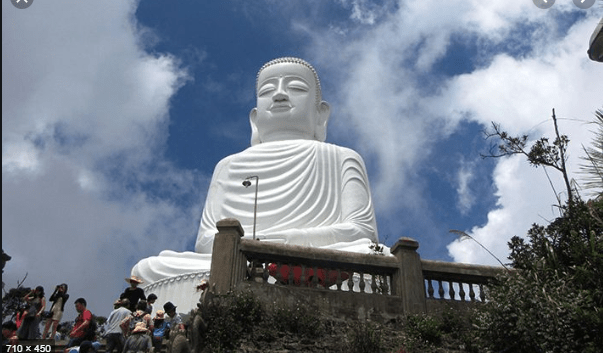 There are 2 Linh Ung Pagodas in Da Nang city, one is in Son Tra Peninsula, and the other is in Ba Na Hills. The pagoda is easy to notice from far away, thanks to the huge Buddha statue.
French Village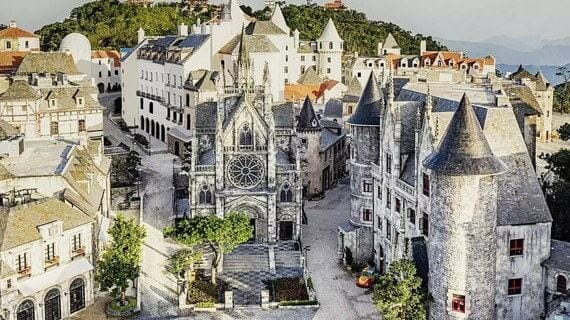 The village was built in Western classical architecture in France. This beautiful place will never fail to wow you. Don't forget to have a photo hunt here, anyway.
Golden Bridge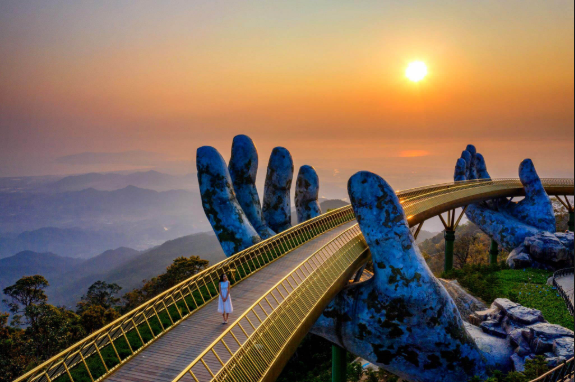 This bridge was finished in the middle of 2018. Since the first day open for public use, it has taken social media by storm with its unique architecture. Spend time to come over and feel the difference of this one-of-a-kind bridge.
What to eat at Bana Hills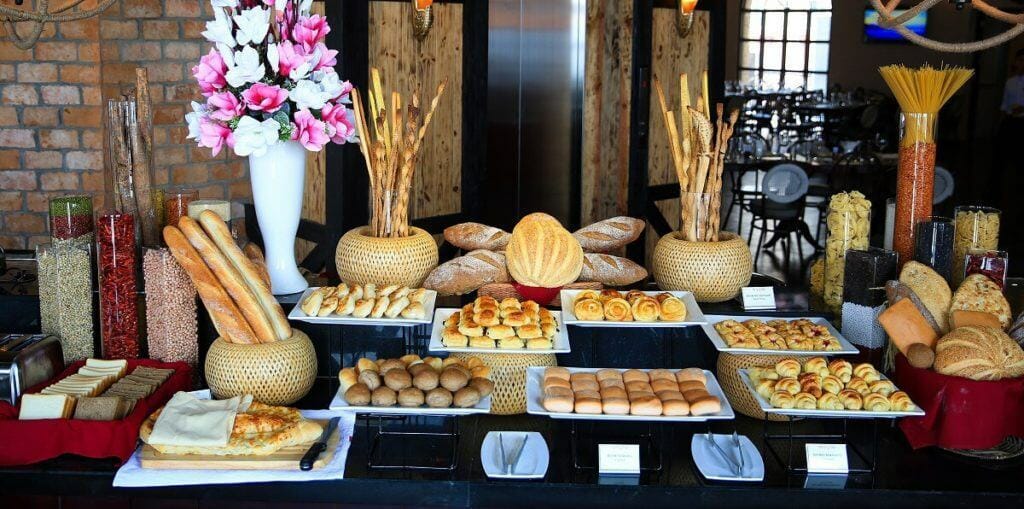 It's easy to savour Western cuisine including Italian, French, Turkish food, etc. with affordable prices, which are all cooked by native head chefs.
If you want to taste both Western and Asian cuisine. Come to a buffet restaurant, where has ample space along with tasty dishes, and professional service.
For more information on Da Nang travel, check on it here.