The most detailed guide to travel to Que peak in Tay Giang, Da Nang
Que Peak is located on the majestic Truong Son Mountain. It is known as Sapa of Quang Nam. Do not ignore this place if you are a true travel lover. Let's get started, the journey to the Que Peak – Tay Giang.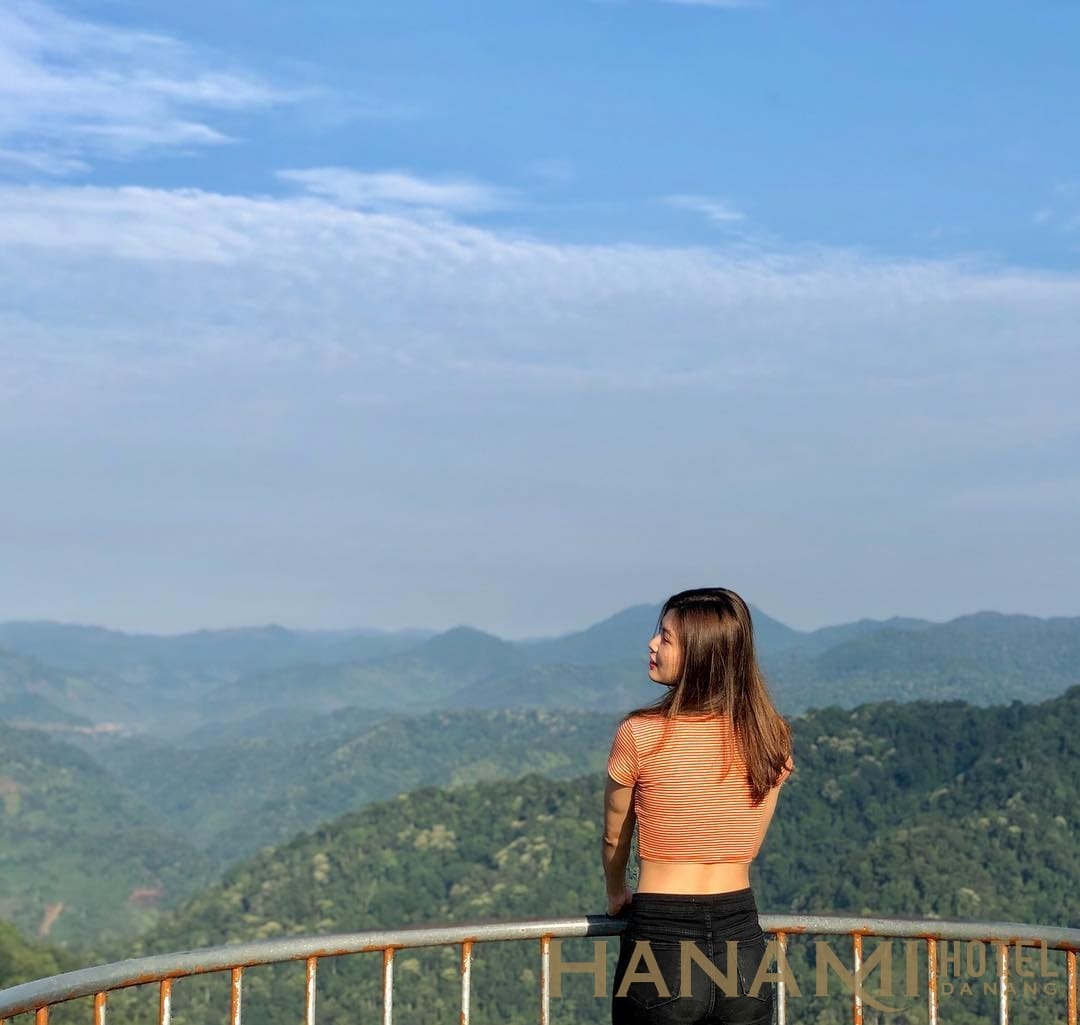 The Que Peak in Tay Giang is considered one of the best places for "hunting clouds" for backpackers and photographers who are passionate about exploring. However, the way to get to the top of Que is difficult, bumpy, and dangerous. Therefore, to make the trip completed, travelers have to learn carefully before going.
Road to the top of Que Peak – Tay Giang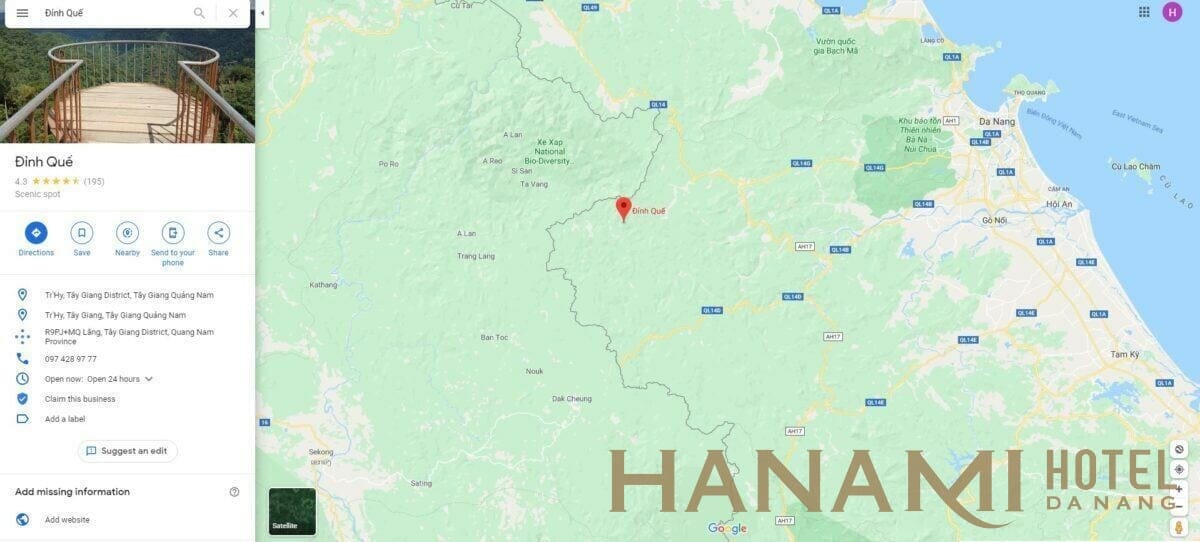 100 km from Da Nang, Que Peak is full of hilly and winding roads. At the height of 1400m above the sea level, Que peak is hugged by clouds all year round. Therefore, when going to this place, you must turn on the lights and wear glasses to ensure your own safety. You should drive slowly and carefully to observe and handle situations easier in case of incidents.
In particular, do no stop your bike in the middle of the roads, especially bends, because it will obstruct traffic and you might be hit by other cars. Moreover, with this stretch of road, you should go in the path inside instead of the middle to avoid danger. One thing that every traveler should bear in mind is to travel light, wear simple and flexible clothes. Especially, remember to bring along your license and ID for verification because there are many traffic officers along the route. 
Besides, you need to prepare basic medical supplies such as painkillers, insect repellents, raincoats, rain boots, and quick-drying thin clothing. Forget not to maintain your motorbike, especially the brakes, before your departure. Careful is always better.
Best time to visit
The weather in Que Peak is always pleasant even in the hot summer, so you can get to the peak at any time of the year. However, young art enthusiasts who come to Que Peak to hunt clouds for their photos should get there from October to the next February. There are lots of clouds at this time, so you would have a chance to see with your own eyes a heaven-like space of drifting white pieces of cotton. More than a feast to your view, it's also a photogenic backdrop to feed your Instagram. 
 A day on the top of Que Peak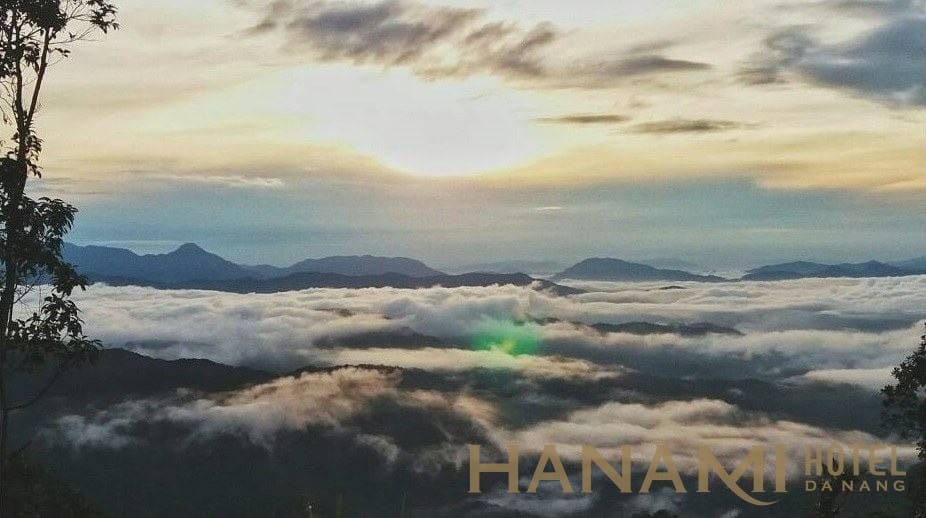 During the day, the two most cloudy times are in the early morning and around 3 in the afternoon. At dawn, white clouds look like a cotton color covering the sky until the sun starts to shine. At that time, the temperature grows a little bit warmer, but it is quite pleasant. Until 3 p.m., the clouds come back, and it gets colder.
If clouds at dawn are as white as cotton, the clouds in the afternoon have a little yellow rose when the last rays are left to slip through the cracks. At every moment of the day, you would see a different example of color. These are the spoils you would catch after driving for hours crossing the rugged way. For the rest of the day, the view at Que Peak has become more poetic and graceful when the clouds are thinner.
Where to stay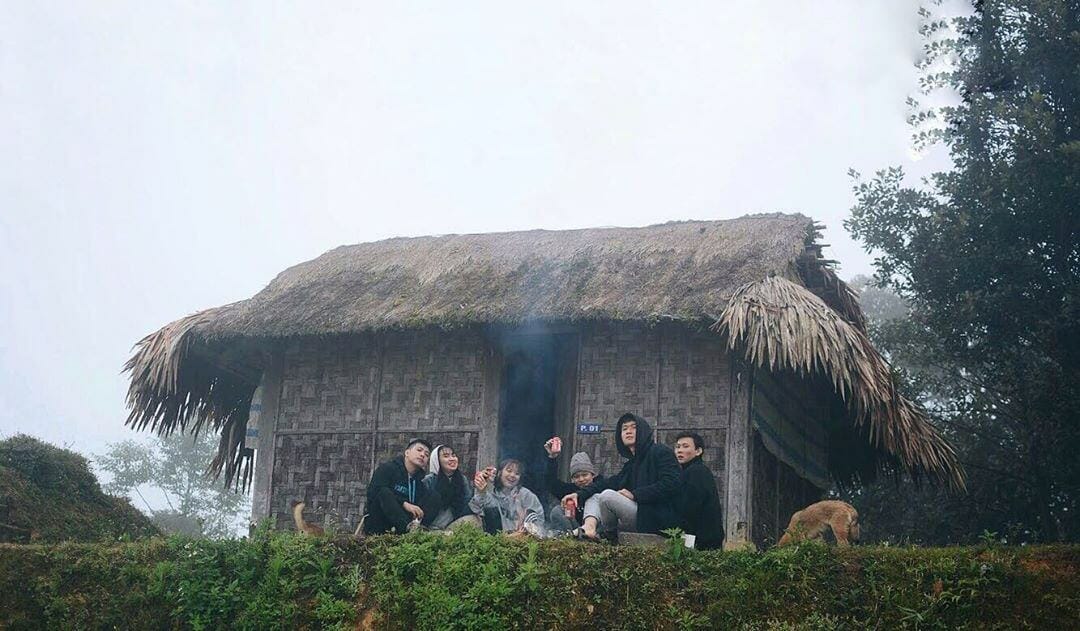 Que Peak – Tay Giang is a large area. Hence, travelers could stay overnight to have more time to rest and experience the place. In Tay Giang town, hotels on a budget come in a bunch. If you want to save up, there are a dozen houses for tourists in A Rang hamlet of A Xan village, where you could spend a night for free. For more savings, we recommend staying in these areas.
Besides, Co Tu traditional craft hamlet in A Tieng village is also an ideal place for travelers to stay for free. This is a well-equipped tourist area with blankets, screenings, soft pillows, but the price is extremely low. It only takes about 50 thousand dongs per person for one night. What a surprise!
If you want to merge yourself with nature and experience more about this place, set up an outdoor camp on the top of Que Peak. Building tents in the vacant areas, burning campfire, singing, and gathering together at daybreak to welcome the sunrise would be an unforgettable memory.
What to eat  
Although it is still a pristine mountainous province, the cuisine of Que Peak is diverse. The special dishes of Cotu people can be named are bamboo-tube rice, local croissant, etc., and many special wines with forest flavors that you could not miss once coming here.
What better than enjoying these special dishes next to the pink flames, listening to the stories of the mountain from locals, or enjoying the gopher dances? Your experience would be truly complete only when combing a cultural and food trip with your journey. Savour the food and listen to the traditional sounds of every nation, the region that you are around will perfect your vacation.  
Having coffee on top of Hai Van Pass – A fresh experience when touring in Da Nang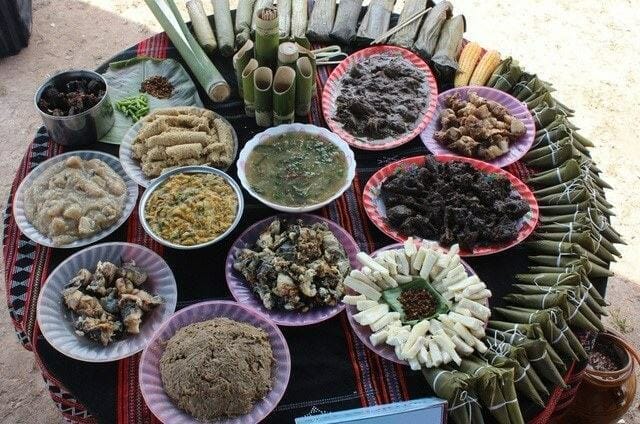 Other interesting tourist attractions in Tay Giang
Do Do village – Mat Biec Movie's Scene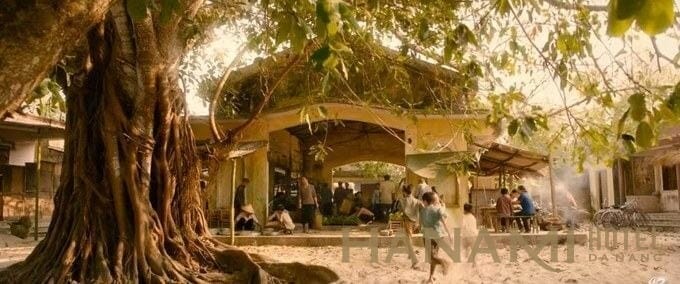 Do Do village is a real place in Binh Que village (Thanh Binh district, Quang Nam). This is also where the writer Nguyen Nhat Anh has sealed to, in the first eight years of his life. The interesting thing about the movie is that the film crew of Mat Biec movie decided to use the footage from the Tay Giang market (Tay Giang village, Binh Sa commune, Thang Binh district, Quang Nam), instead of using the background of real Do Do market.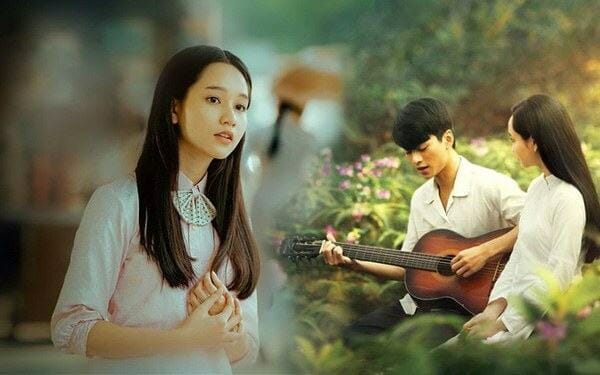 The movie has just been shot, thus, the scenes that the film crew has set up and remodel is now still. Therefore, hurry to go to "Do Do market" in Tay Giang, dress up in vintage style with gentle hair like Tra Long, Ha Lan – the characters of the movie for some movie-like snaps. The people here are very friendly and hospitable, who are also extras who accidentally appeared in the movie.
Ra-ai waterfall – An ideal stop in Tay Giang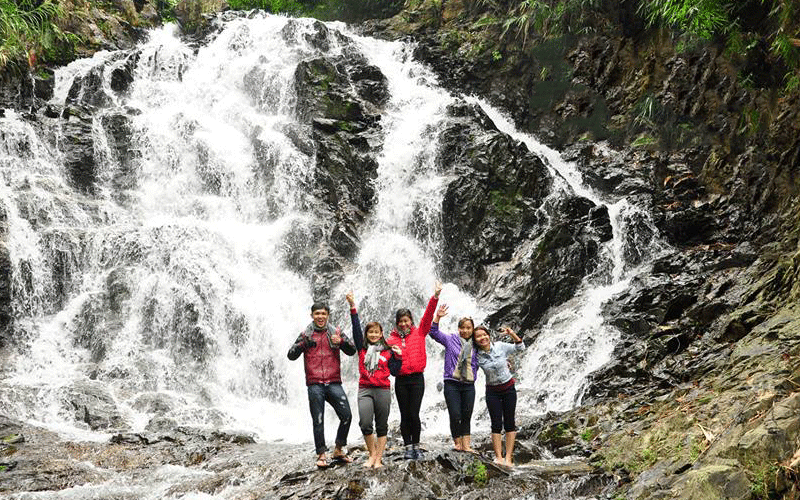 This is a tall and erect waterfall nestled into the top of Que Peak, which is gurgling night and day. The flowing down of the waterfall makes the white foam look very eye-catching. As such, the place offers the best scene for you to snap some shots or take footage. 
The next destination that you could visit is Pomu – a primitive forest. This forest is 10km away from Que Peak, which is vast with extremely tall and many large trees in which vast trunk is huge. Yet, the road here is quite a bit easy to slip, so it is suitable for those who are passionate about adventure and eager to conquer nature. A little risky, a bit of a dose but when conquering nature, it's sure to bring more wonderful emotions.
Discovering Bach Ma National Park – The grandeur of Vietnam mountains and forests
Discover Azut heaven gate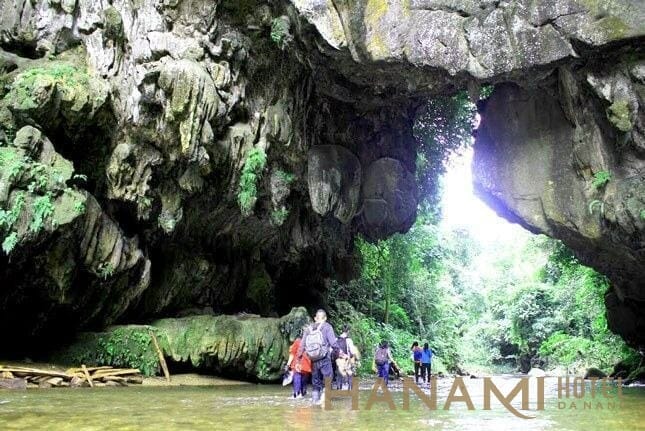 Another place that is not far from the top of Que Peak is the Azut heaven gate. People here called it the sky gate because there is a huge limestone mountain that connects the two peaks to form a great looking gate. Walking a little more from this heavenly gate, you will come across a mysterious cave. The currents with a history of thousands of years have created extremely eye-catching stalactites. The white rapids and crystal clear water are also splendid that appear as a harmonious and beautiful picture. That's why this place always attracts the adventurers to come. 
 Traditional houses in the village of Co Tu people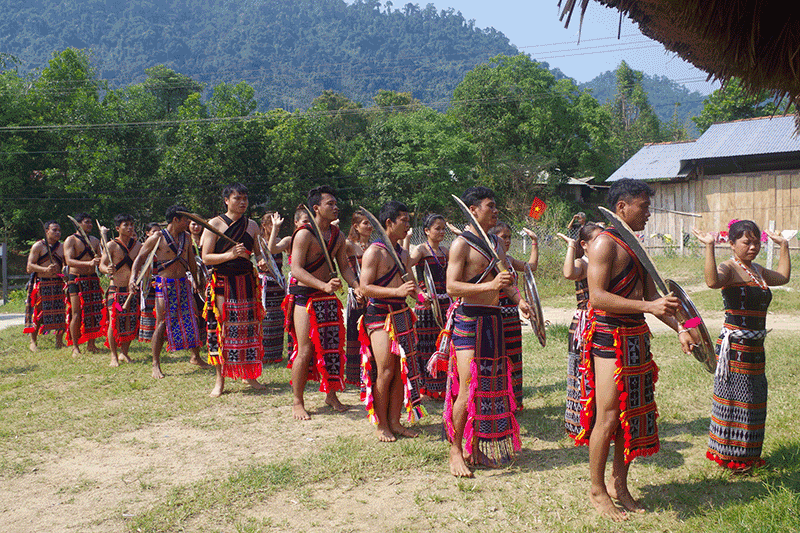 Tay Giang is not only famous for its beautiful natural scenery and delicious food but also things that other places don't have. That is the image of the houses in the villages of the Co Tu ethnic people. The Mool and Guol houses bear unique and architectural features that still retain their traditional marks. This beautiful scenery never fails to stun visitors by the simple but impressive beauty.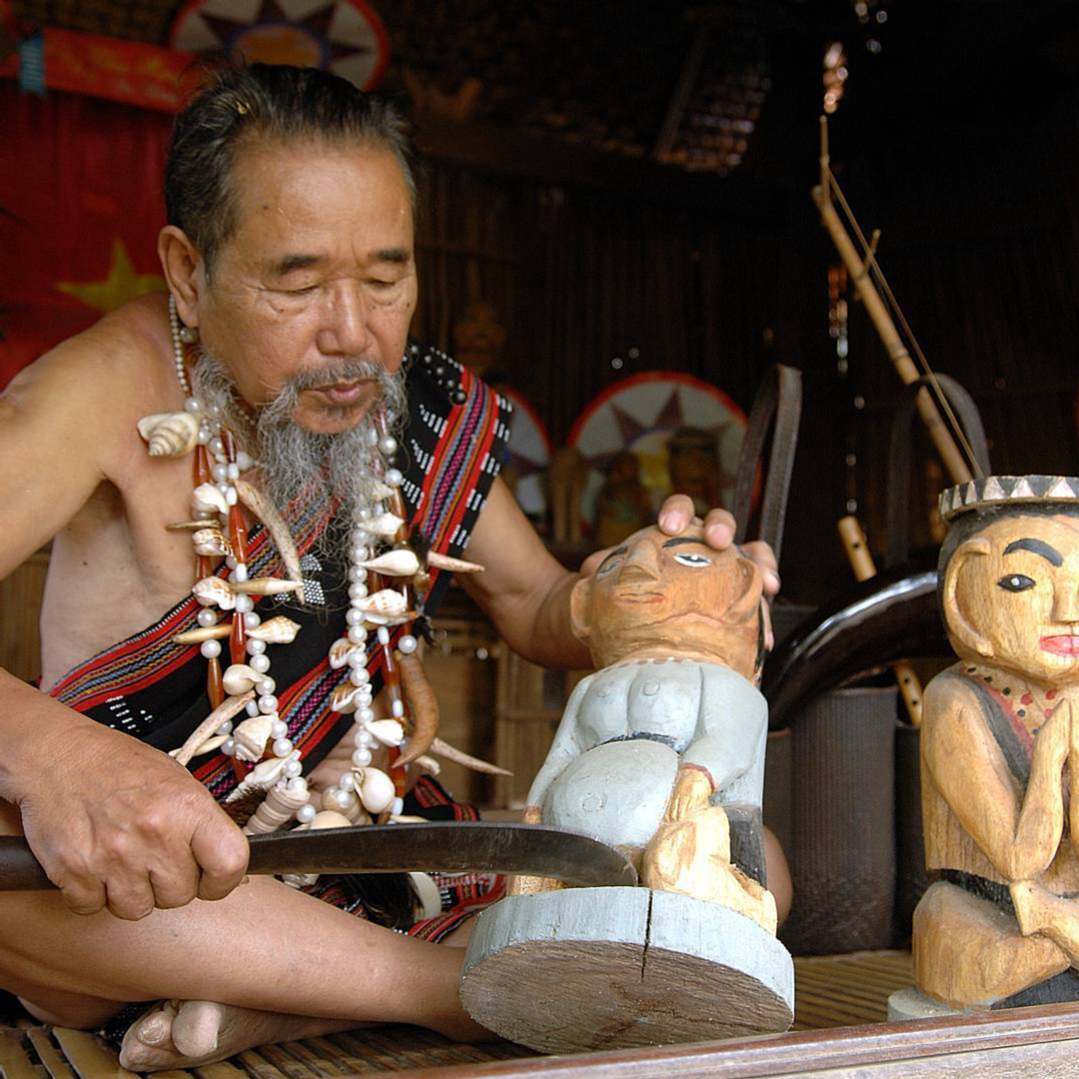 In particular, the Co Tu people are still very hospitable, honest, and enthusiastic. You will have the opportunity to enjoy wine glasses, cassava, and specialties of the mountains. It is interesting to sip a little bit by the fire. Also, the Co Tu people have many traditional dances. Aside from this, you can also help them to immerse themselves in the dances of the mountains. These are great places for you to uncover during your trip to Danang.
 Po mu Primeval forest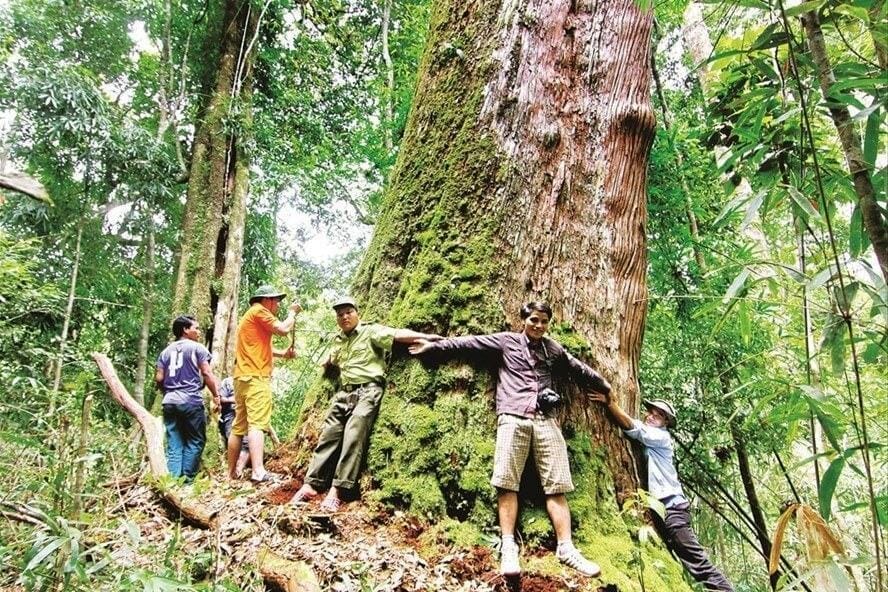 40 km to the west of Tay Giang district, between the two villages: Tr' hy and Axan, Po Mu primeval forest is a rare and precious forest, which was recognized as a heritage. The forest with thousands of ancient Po Mu trees is immense, with many trees dating back for thousands of years. Po mu is associated with the culture and life of the Co Tu, so it is strictly protected by the community for many generations.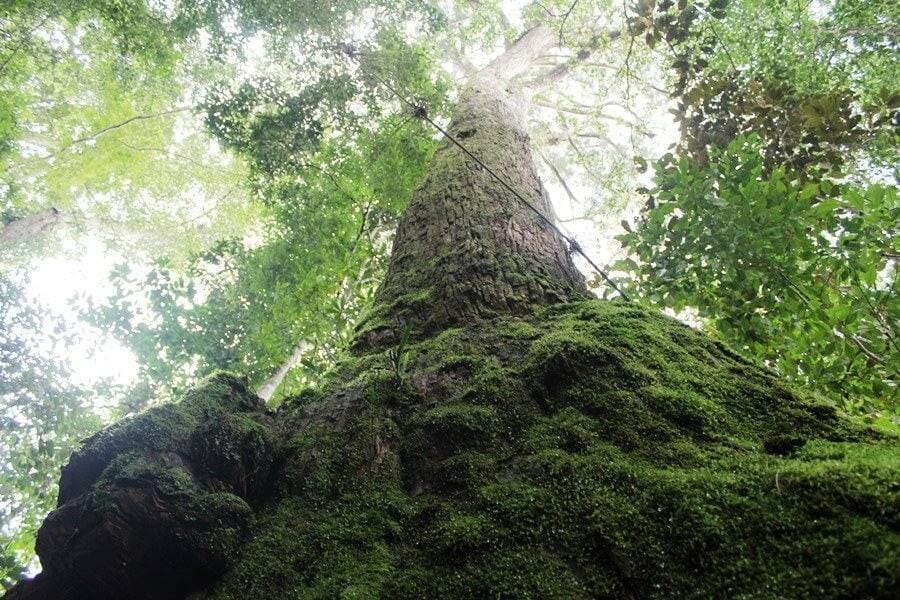 The above are the experiences and tips that Hanami Danang hotel has listed out to refer to you for your upcoming trip to Que Peak – Tay Giang. Leaving the bustling of the city and putting aside the worries of daily life to return to the majestic nature is also a great way to relieve stress. We hope you will have a meaningful, safe, and interesting trips to Tay Giang with your friends and family.