Useful tips for a safe and economical backpacking trip to Da Nang
Safe, economical, and fully experience backpacking in Da Nang
Da Nang is a bustling, beautiful, and splendid city. The combination of the row on row of mountains, the seas, and urban features has created a magnificent and romantic scenery named Da Nang. Surely, those who love adventure all want to come here for at least one time. 
Things to keep in mind before backpacking in Da Nang
1. Time to go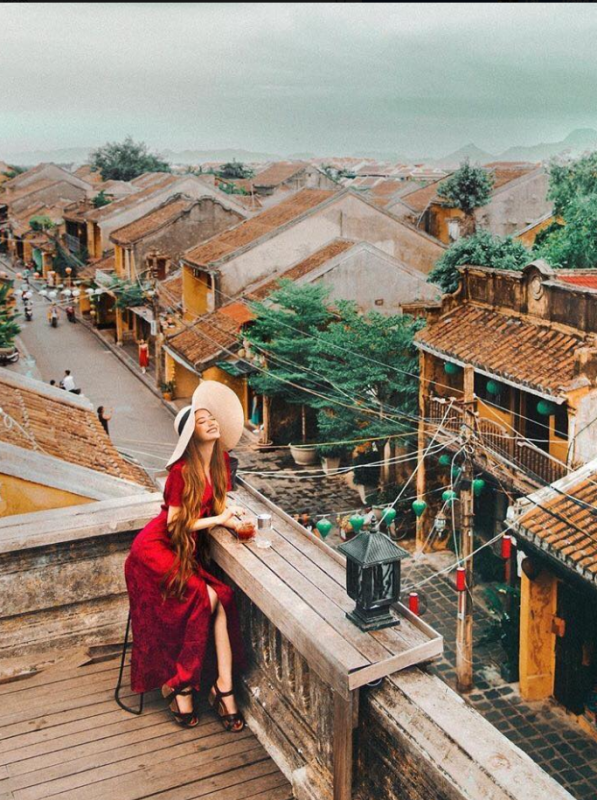 Having a tropical monsoon climate, Da Nang's temperature in the rainy season and dry one is not too different.
 For this reason, Da Nang has a cooler summer and warmer winter than North Vietnam's. That is why you can come here at any time around the year. The high reason is often from January to September annually. If you are planning for a self-catering holiday, avoid the rainy season, or it will bother your trip.
2. About the vehicles:
 Vehicles to Da Nang are now diverse and convenient for you to choose from. Ride a motorbike or drive a car if the distance is short. For a long-distance, travel by plane or train. Travelling by plane is both affordable and fast when you depart from Hanoi or Ho Chi Minh city. The airfare will even be lower if you can hunt cheap air tickets down, except for Tet holiday. You can ask Hanami hotel's receptionist for help and consultancy on booking tickets. 
3. Vehicles for backpacking in Da Nang
 Travel with your own motorbike if you ride it there. It's easy to move, and you can totally take the initiative to everywhere you want. 
 Or you can hire one. For a short distance, book a taxi is also a choice. Grab bike and Car bike are now both active in Da Nang, use the app to book a vehicle and go on your travel. The facilities there are invested in sync so the roads are all beautiful, convenient and easy to move. 
4. Which hotel to stay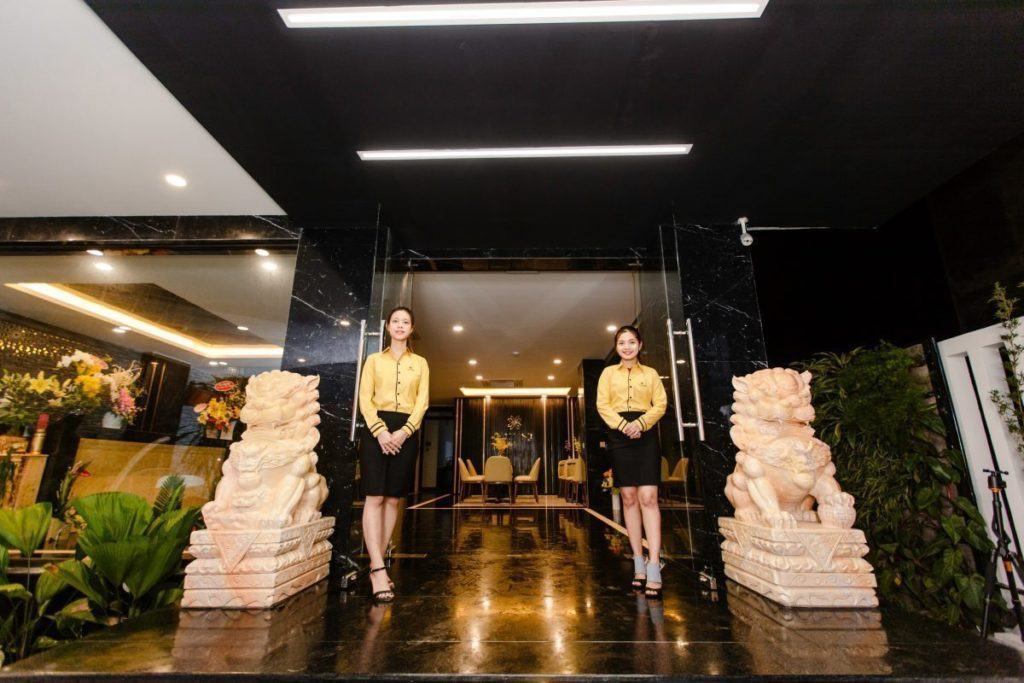 Despite going on a self-catering holiday, you still can rent a room in 3 or 4-star hotel as the prices are very affordable with good quality. 
 To ensure you will get a room that pleases you with its nice view, plan it out and make a reservation on the hotel's website. 
 Followings are the hotels nearby tourist attractions which offer good but affordable service for you to consider:
Hanami hotel: The hotel is just 500 metres away from My Khe beach and closes to tourist destinations. It's a newly built hotel offering reliable service and security. There are also a bar and restaurant ready for your coming. Direct the number (084)0236 952 992 or access to its website via the link https://hanamiHotel.com to view its rooms and make a reservation
5. Tourist destinations
First thing you should do after arriving in Da Nang is to visit this very city and Han river. Go around the city to learn about the lifestyle there. Surely you will understand why this city was named "Vietnam's most livable city". 
Beholding Da Nang by night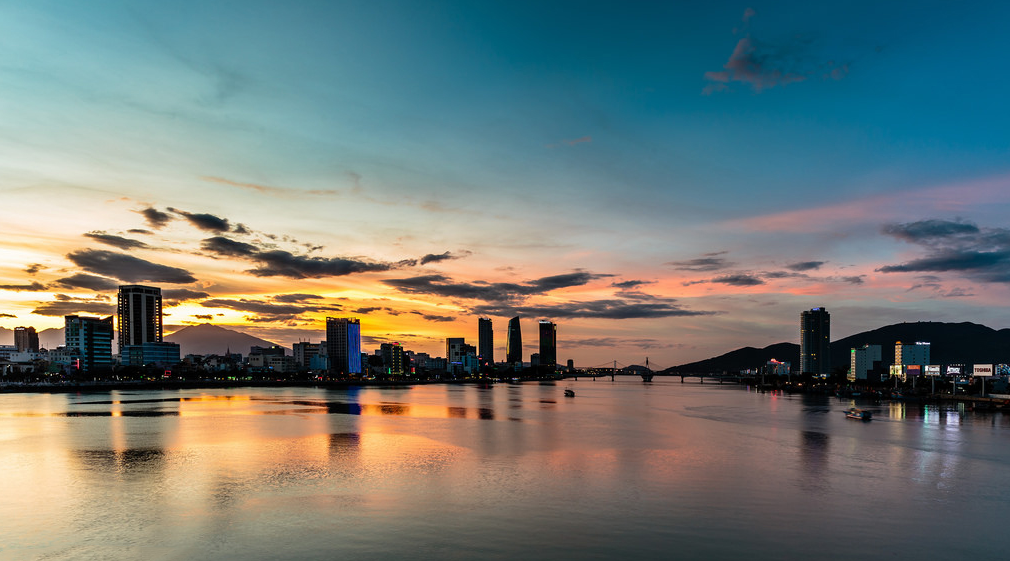 Da Nang's bridges across the Han River has become a typical feature to travellers from all over the world. At night, the colourful shimmer from the lights hung above the bridges and two banks of the river create an exceptionally gorgeous scenery. 
Spend time in wonderful beaches and Son Tra Peninsula
With a long coastline, blue crystal seawater, and gentle lapping ways, Da Nang always attracts a large number of tourists in summertime. The beaches here are all must-visit.  
For example: My Khe, Non Nuoc, the beaches in Son Tra Peninsula, Nam O reef, etc. 
Moreover, there is a luxurious high-class resort, including an amusement park, beach, and restaurants. Standing on the peninsula one of the renowned pagodas in Vietnam, Linh Ung.
Pay a visit to Ba Na Hills.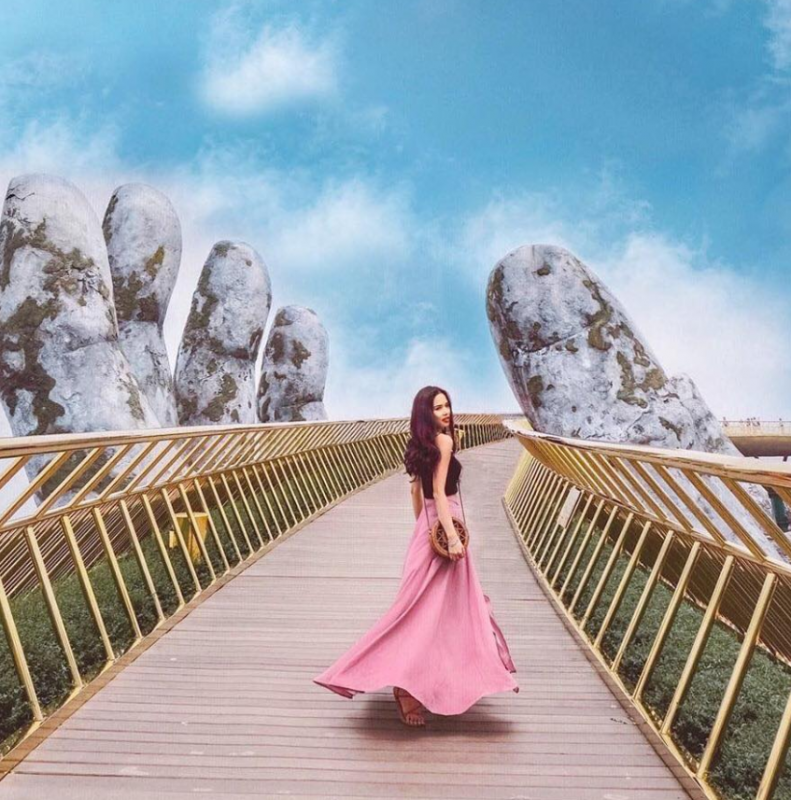 Ba Na Hills is a complex of tourism and amusement park. Here, nestled in the mighty nature is a French village built in ancient style. If you are a thrilling-game lover, Ba Na Hills - the paradise of entertainment and joy, will satisfy you with its system of modern thrilling games. 
Don't forget to come by the Marble Mountains
Marble Mountains is known for stone sculpture making and stone-cutting crafts. You can buy these goods to give your friends and beloveds as souvenirs. Besides, there also lies an ancient sacred pagoda named Hang. 
For your eating, refer to this link to get to know delicious and affordable foods here. 
Indeed, Da Nang is a worth-living city that you should come here once. And backpacking travel to Da Nang is becoming youngsters' favourite type of tourism. What are you waiting for? Let's start your Danang Trip.