Top 10 must-come roads in Da Nang
Da Nang City is a renowned destination for tourists with plenty of attractions to offer, namely Hoi An Ancient Town, Hoa Trung Lake, Ba Na Hills, Son Tra Peninsula, Hai Van Pass, etc. Or unique architectural works, such as the Dragon Bridge, Han River Bridge, and many more. Above them, Da Nang also attracts tourists with its poetic roads, which partly make Da Nang more poetic and fabulous. Let's see must-come roads in Da Nang.
1.Bach Dang Street – Da Nang

Bach Dang Street is one of the famous spots for tourists in Da Nang. This is the road that any tourists can't miss out on.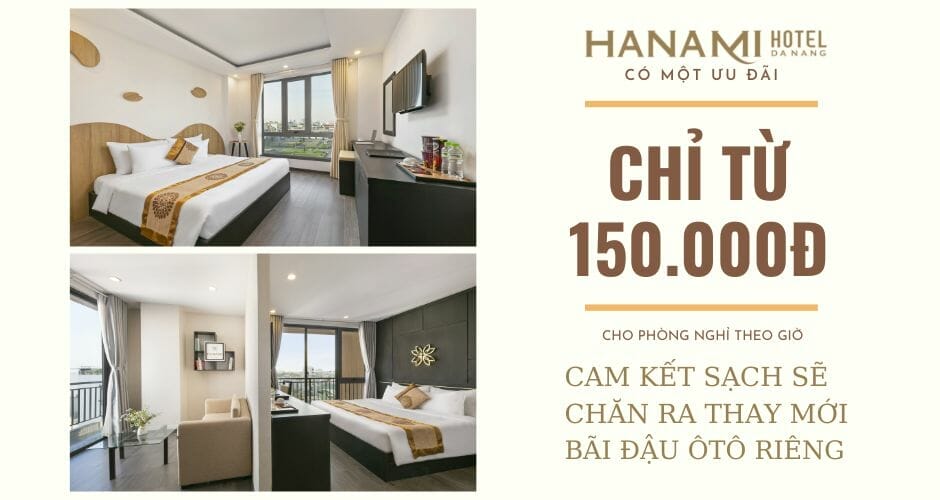 Called "the major first", Bach Dang is really a great road. Sitting next to the well-known Han River, tourists can view the whole city and the river from the road. With the high, modern, and luxurious buildings on the side, it's a nice spot for you to take street style and dope photos. 
Despite covering with a magical system of lights, this road stills keeps its grace and elegance. 
2.Hoang Sa Street

Hoang Sa plays an important role in Da Nang tourism, which is dubbed as a smooth ribbon of Southeast Da Nang. 
Far away amid the immense East Sea is Hoang Sa – the archipelago of Vietnam and in Da Nang, there is a 15km road with the same name. Nestled into cliffs and the sea, the road is cool all year round. Surrounded by mountains and forests so that Hoang Sa is still pristine, cosy, and close. 
As the only way leading to Linh Ung Pagoda, any tourists who want to visit the pagoda must go through this road. That's partly the reason why this road wins fame. 
While running on this road, you can see Da Nang from up high or immerse yourself into pure and peaceful sky and mountains. 
Boasting its poetic beauty, it's also a pretty site for some snapshots at Da Nang. 
3.Truong Sa Street

Truong Sa always comes after Hoang Sa, so we can't miss naming this street too, right? 
Troung Sa is honoured to be voted as the most captivating road in Da Nang City. Weaving through the Non Nuoc stone carving village at the foot of Marble Mountains, this street is rich in Eastern art's imprints. 
One side of Truong Sa is a fountain, trees, and greensward that create a photogenic backdrop to feed your Instagram. Along this road also lie many 5-star hotels like Vinpearl Luxury or HYATT. The other side is stone carving facilities of Non Nuoc stone carving village's masters.
4.Vo Nguyen Giap Street – Nust-come roads in Da Nang 

Vo Nguyen Giap Street also attracts lots of tourists. 
Named after General Vo Nguyen Giap, it's such a big honour for this street. With a length of 8km, the road stretches from Nguyen Huy Chuong T-junction, cutting through Hoang Sa Street, to Minh Mang T-junction crossing Truong Sa Street. 
Lying peacefully beside My Khe Beach, Vo Nguyen Giap Street is adorned with 2 lines of green trees and coconut trees that brings a sense of immensity. The greensward is also well cared and beautifully trimmed. 
5.Nguyen Tat Thanh Street
Nguyen Tat Thanh Street is a famed street running along with Khanh Hoa – Lien Chieu coast, to Thuan Phuoc Bridge. With such a special position, you are sure to feel the taste of the sea and pure, fresh air moving on the way. 
There are lots of eye-catching cafes', Da nang hotels, and fancy restaurants around the street. 
6.Hung Vuong Street

Hung Vuong is one of the busiest and most bustling streets in Da Nang. Plenty of long-standing stores and good eateries gather around here. 
Moreover, if you are in need of shopping, don't bypass this street because Big C Supermarket and Con Market both located on Hung Vuong Street. 
7.Hai Van Mountain Pass – Must-come roads in Da Nang 

Hai Van Mountain Pass is labelled as "The marvellous wonder". 
Linking Da Nang and dreamy Hue City, you will experience in turn the feelings of thrilling, conquering, refreshment, and comfortableness. In the meantime, you can also admire the imposing and vast landscapes below. 
8.Pham Van Dong Street

Pham Van Dong is an attractive Da Nang tourist destination. Being honoured with the name of a talented diplomat and the late Prime Minister Pham Van Dong, this road is extremely bustling.
Its entire structure and facilities have shown off the development of the most worth-living city in Vietnam – Da Nang. 1600 in length, you will find out a series of great eateries and architectural constructions going along the street. 
9.Tran Phu Street – The green road of Da Nang City 

Tran Phu or the green road of Da Nang City is the street of unique French architectural constructions. On this street, there lie some architectural works from the French colonial period, such as the headquarters of the People's Council and the People's Committee of Da Nang, or the Danang General Science Library.
Besides, there have a bunch of good eateries, typically the food court in the Han Market.
10.Le Duan Street

Le Duan lies in the centre of city, which connects to Dien Bien Phu Street to lead the way to Han River. 
You can find numerous interesting spots for checking in. This is also a concentration of boutique and fashion stores. That's why it's popular among youngsters. 
The above is the list of 10 must-come roads in Da Nang highly recommended by the Hanami Hotel Da Nang. There are so many intriguing things out there, so don't forget to take some time visiting them. Hanami Hotel Danang always wishes you all the best.