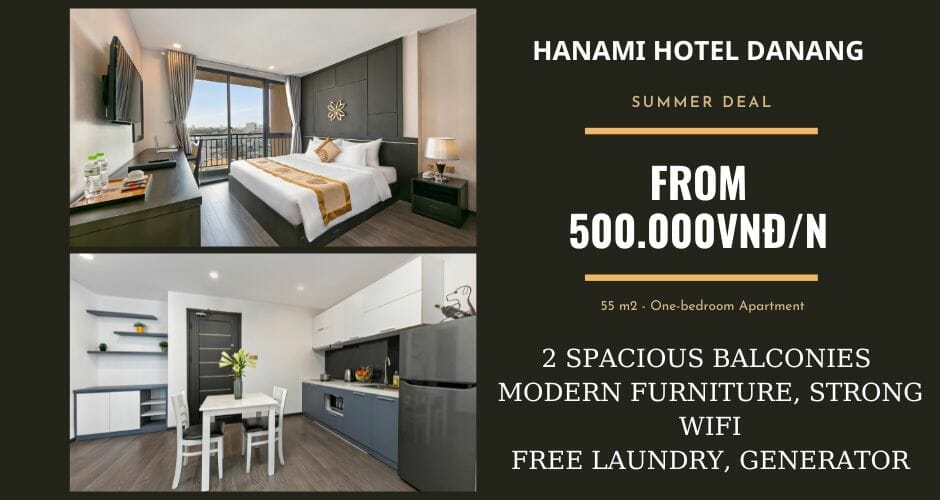 Best 19 wedding photo-taking sites in Da Nang (Part 1)
Hanami beach hotel would like to share with you the best 19 sites for taking great wedding photos which are ubiquitous this wedding season.
Bridges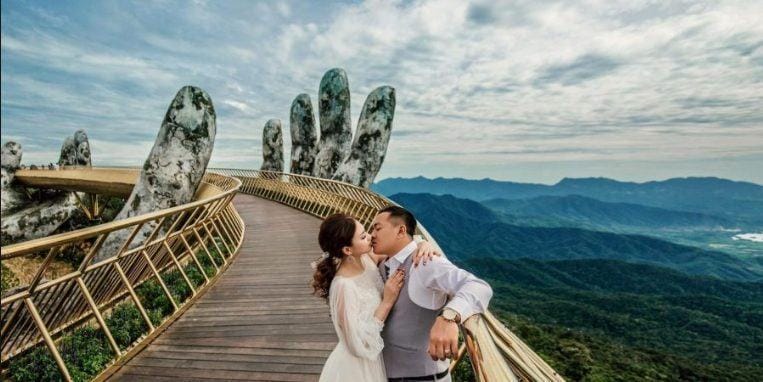 Da Nang is the city of bridges with many famous ones, namely the Dragon bridge, Han River bridge, Tran Thi Ly, Nguyen Van Troi, Thuan Phuoc, and so on. So why don't you choose one of them to capture your memories.
The Dragon Bridge is the most popular because of its unique design. Followed this is Trang Thi Ly and Han River bridge, which are also familiar destinations for couples.
Take some snapshots with pigeons at Asia Park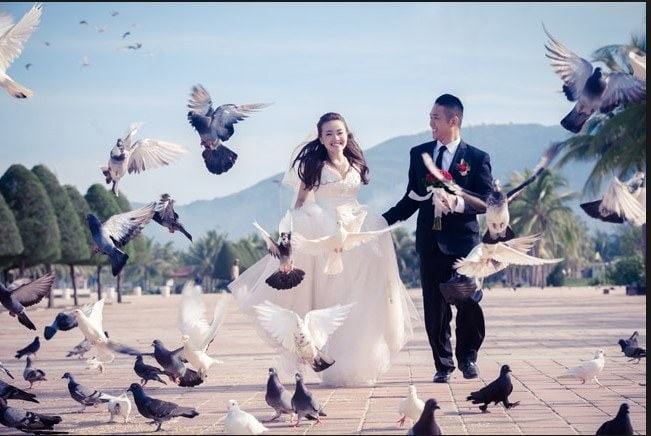 The best time to have great photos is when the sun rises or goes down. Pigeons here are very friendly, just spread some bread crumbs, they will swoop around. Don't miss that chances to take amazing snaps.
Ba Na Hills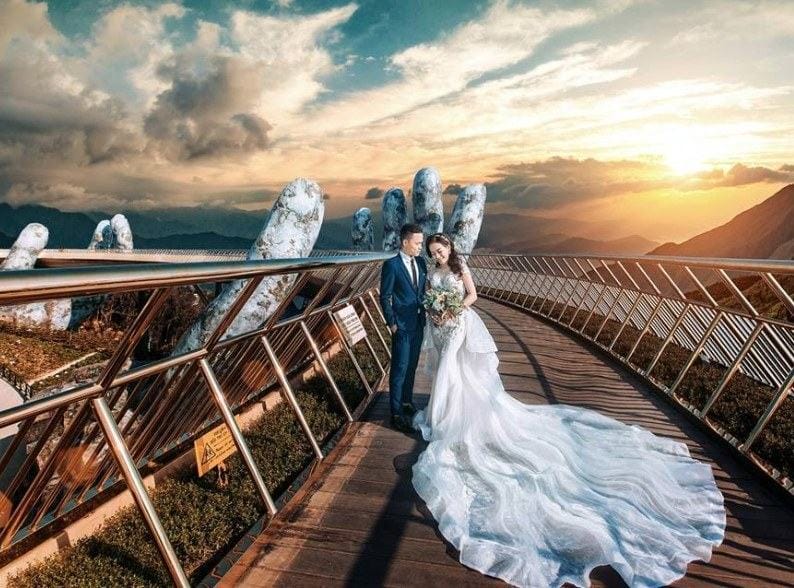 Being well-known as "The Way to Paradise", each square metres of Ba Na Hills is worth for visitors to snap some pictures for their wedding album. This place has numerous sites for activities such as the garden of Hydrangea flowers or French castle, etc.
Da Nang beach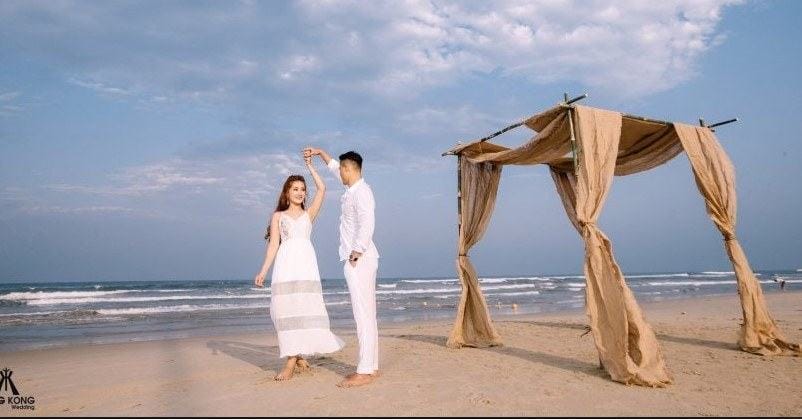 As one of the six most attractive beaches on the planet, the beach here is smooth, winding around golden sand. At the far end are mountains lying under the sunlight that will add more shimmering to your photos.
Budget Hanami beach hotel's location is very favourable, just 500 metres away from the beach. It facilitates the couples in their stay as well as their travel. The hotel even offers special services like room decoration or on-demand party holding.
Hai Van Pass
Being dubbed the marvelous wonder, Hai Van Pass is always ready for your photography. This pass even appeared in a music video of one of the most famous female singers in Vietnam.
Hoi An Ancient Town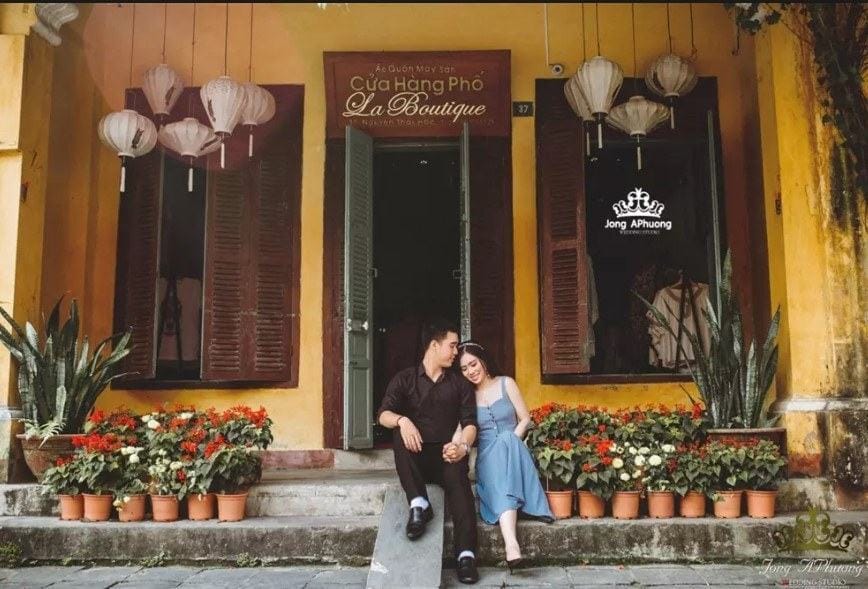 Thanks to the antique features, Hoi An ancient town is such a picturesque background for your photoshoot which makes you feel like you are living in the late years of 20th century.
In the meantime waiting for part 2, let's learn more about interesting and exciting things that budget Hanami beach hotel offers you only.