As you may know, Danang is the most beautiful and worth-living in Vietnam. The beach is not a heaven of tourism but also of food. 
You can't travel to Danang without tasting its cuisine. To help the travellers who come to this city for the first time, we – the budget Hanami Hotel have picked up the top 10 eateries in Danang to help you save time and have a great experience as possible. It will guide you to try out dreamy foods to appease your hungry belly. So let's get started. 
 Top 10 eateries in Danang
1.Tran Restaurant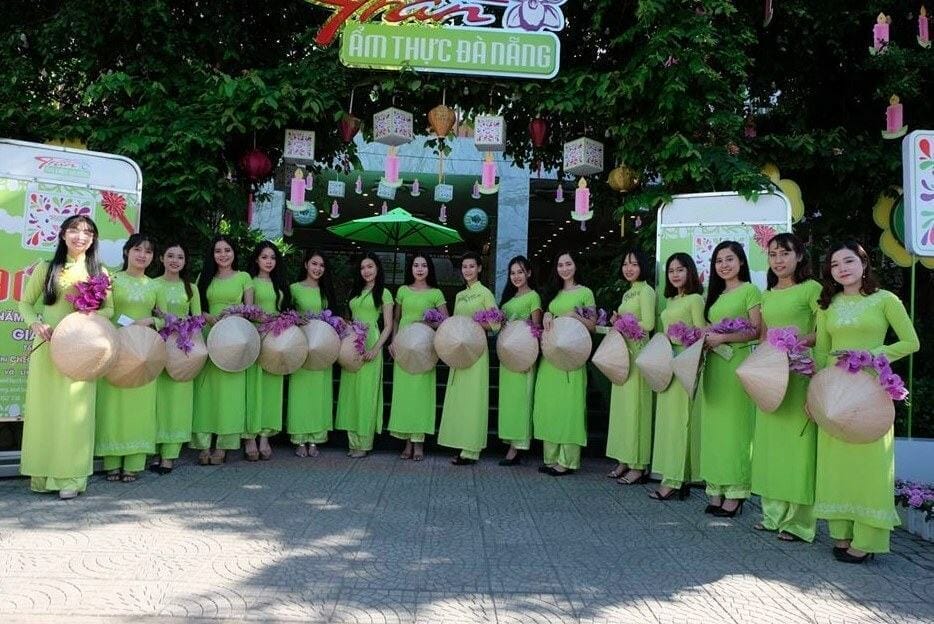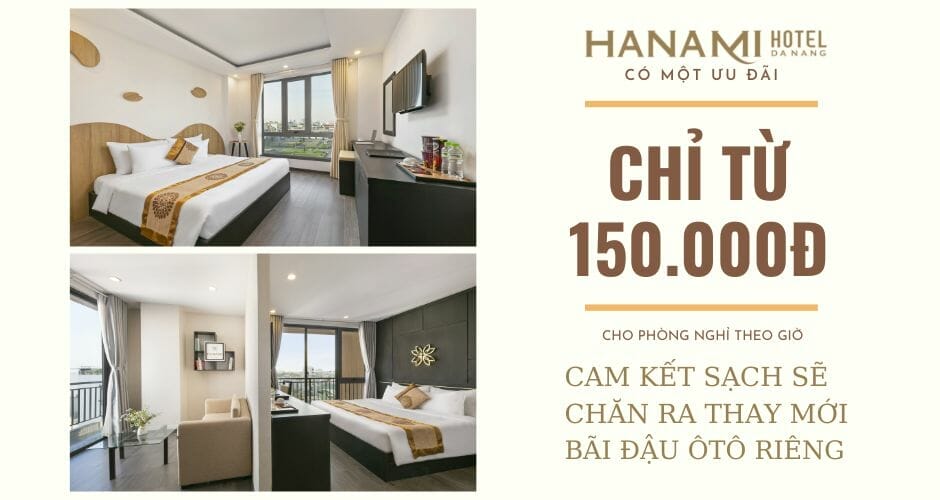 Tran Restaurant is famous for rice paper rolls with thin boiled pork that makes you mouth-watering at first glance. Take some slices of boiled pork, some steamed thin rice pancake, and a shred of herbs then wrap them all with a rice paper into a roll. Dip it into chilli fish sauce and gradually feel greasy of pork, soft noodles, and fresh herbs. Such a striking taste of the world! 
Despite the fact that Hanoi offers this kind of dishes too, its taste is not exactly the same. 
Address: No. 4 Le Duan, Hai Chau 1, Hai Chau, Danang
2.Trang Kitchen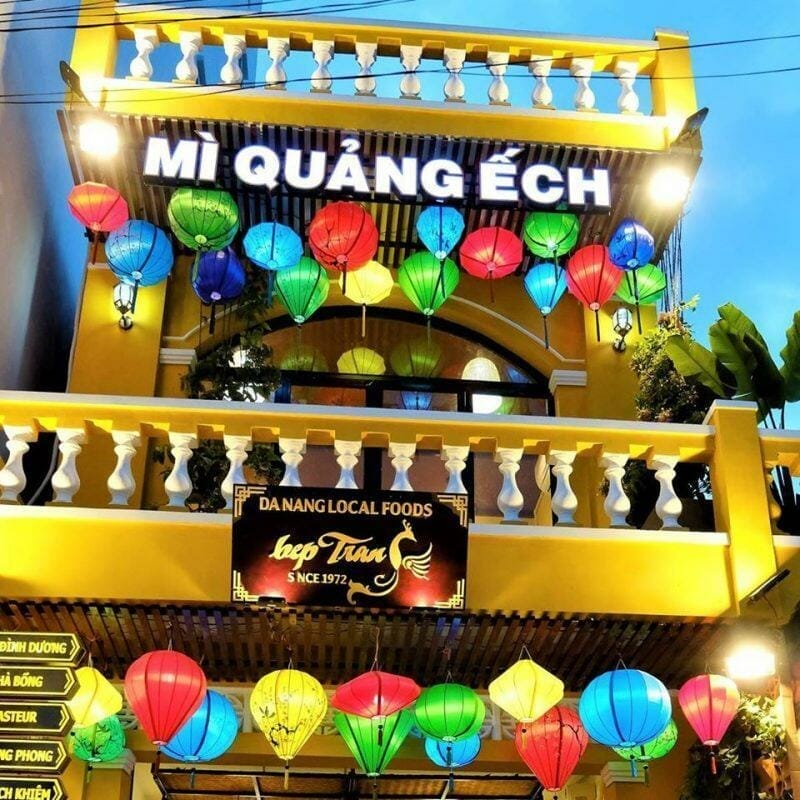 Why do tourists should have a meal at Trang Kitchen once coming to Danang?
Here, you can get a chance to try Quang-style noodles with frog meat. This exotic food is served on a bamboo flat winnowing basket instead of normal dishes. Plus with the flavour, that makes the food special. 
To help eaters try all the tastes of Quang-style noodles with frog meat, this restaurant offers a set of 5 tastes in 5 small bowls. Each bowl brings a different taste and recipe with a nice presentation. Eaters can relish different styles of the noodles while feeding themselves well.
Trang Kitchen has become a must-try restaurant for all tourists with each bowl of high-quality and amazing noodles. As you may know, there are lots of celebrities who had dined here. 
Address: No. 26 Le Hong Phong, Phuoc Ninh, Hai Chau, Danang
3.Bun Mam Ngoc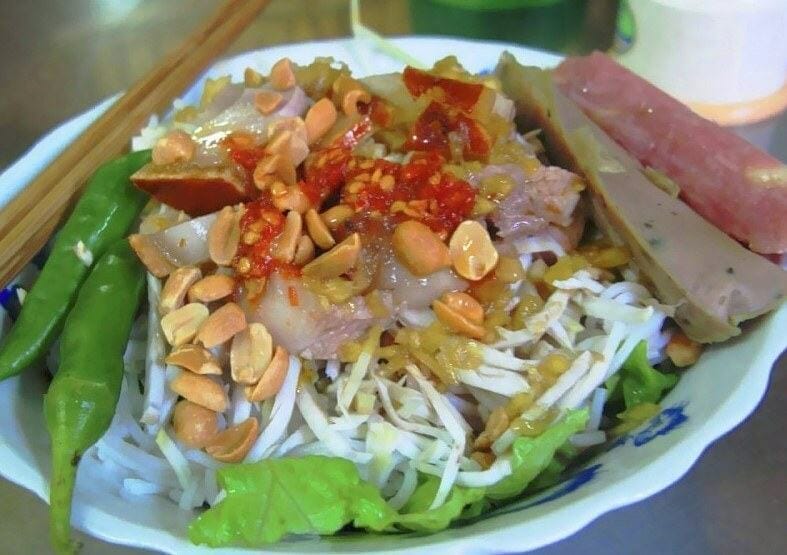 Come to Bun Mam Ngoc, travellers can try the original taste of the fermented thick Vietnamese vermicelli soup. This is a long-time eatery that has a one-of-a-kind recipe for anchovy paste. In terms of presentation, a bowl of noodles has full of Vietnamese vermicelli, fresh herbs, fine-cut boiled young jackfruit, aromatically roasted peanut, and some pickles. The toppings such as lean pork, pig's ears, Vietnamese pork pie, and finally fermented pork roll are optional for eaters to choose from. 
By the way, forget not to have some fired Vietnamese fat sausage. It's one of the most well-known dishes in the eateries. Despite Bun Mam Ngoc is often crowded, the foods are served quickly, and the staff is very nice and thoughtful. 
Address: No. 20 Doan Thi Diem, Hai Chau District, Danang
4.Banh Xeo Ba Duong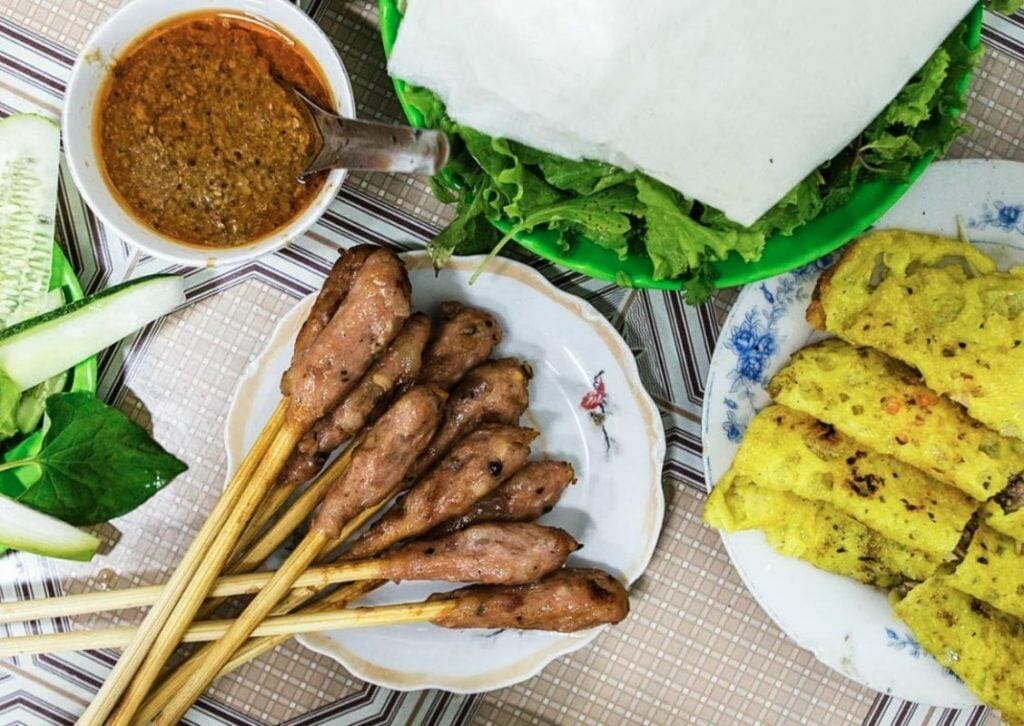 Banh xeo Ba Duong is the most famous restaurant selling sizzling pancake in Danang. Many places are serving this refreshment but finding a good one is not easy. Don't miss banh xeo if you want to eat the most typical food of the land. 
Address: K280/23 Hoang Dieu Street, Hai Chau District, Danang
5.Steamed rice flour cake and smashed rice pancake on Phan Chau Trinh Street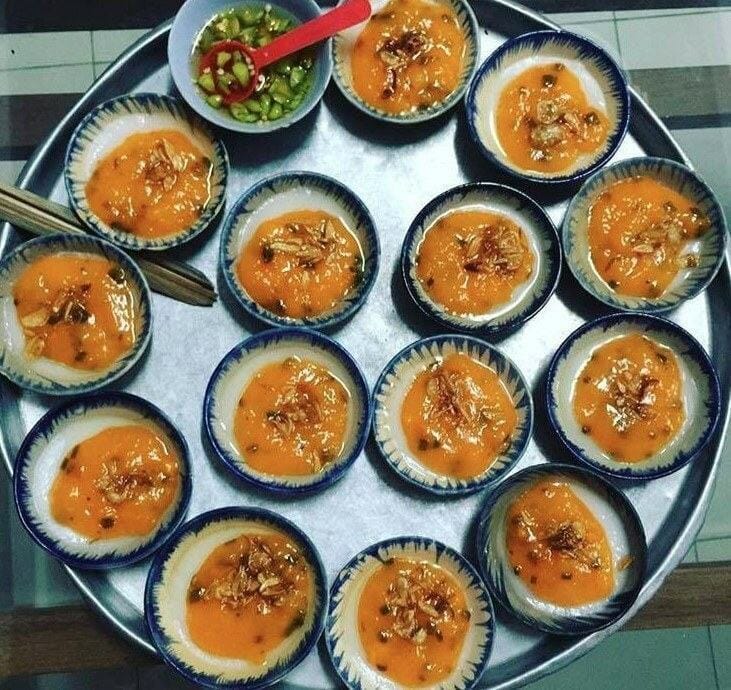 There is nowhere else that can serve these foods with an original taste like the food stand on Phan Chau Trinh Street. These dishes come with a unique sauce that leaves in your mouth unforgettable feelings. 
This eatery has no name, so people call it with the name of the street. And the way here is effortless to find. If you choose the Hanami Hotel for your accommodation, go ask the receptionists who are always ready to answer any of your questions. 
Address: No. 251 Phan Chau Trinh, Hai Chau District, Danang
6,Street food zone under the Tran Thi Ly Bridge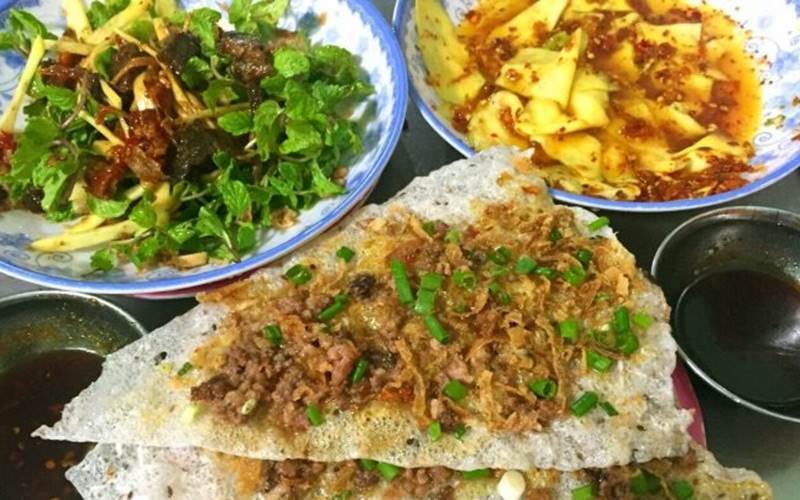 Bear in mind that it is a food zone in Danang, not an eatery. This zone has many adjoining eateries with diversified dishes, most of which are refreshments. You won't have to go anywhere else far for feeding yourself. 
Address: Tran Thi Ly, Son Tra District, Danang
7.Nam Danh Seafood Restaurant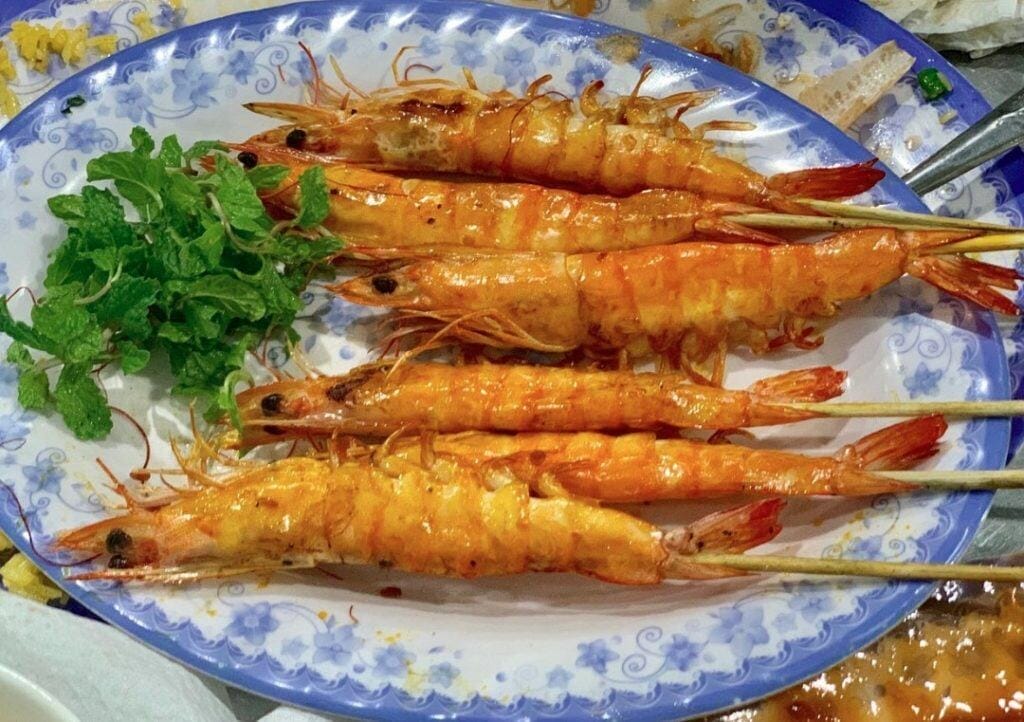 This restaurant is a place to be for those who love eating seafood. However, you can still have other foods apart from seafood, such as beef, hotpot, and so on. Among the various dishes and courses, it's most famed and outstanding is the freshly caught seafood. 
Address: K139/H59/38 Tran Quang Khai, Tho Quang Ward, Son Tra District, Danang. 
Our recommend – Top 10 seafood restaurant
8.Hai Coi Roasted Chicken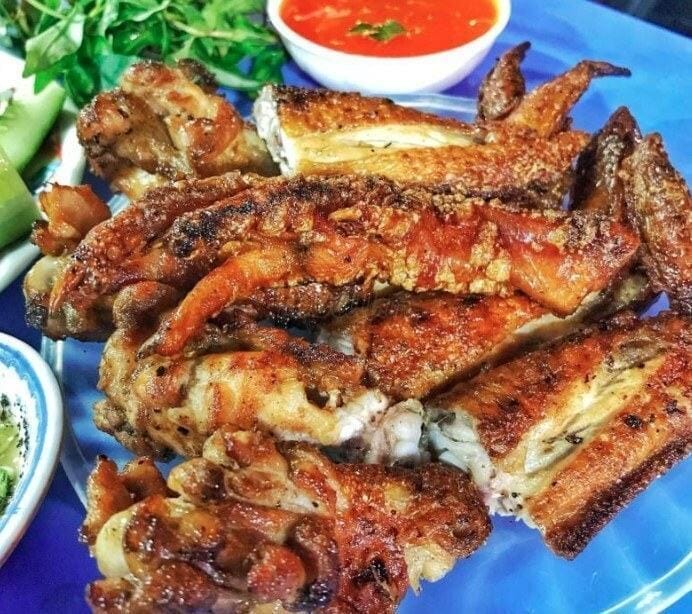 Danang cuisine is a fantastic variety. This eatery mostly serves roasted chicken feet and wings accompanied by the beautiful sauce and fresh herbs along with a dish of fruits. Such an attractive refreshment to expel your hunger. 
Address: No. 27- 29 Ngu Hanh Son Street, Ngu Hanh Son District, Danang. 
9.Madam Van's avocado ice-cream
 First, you might not imagine how the ice-cream looks like, but we're sure that you will like its look at first glance. And its exotic taste will make you wow and keep you coming back in the next time travelling to Danang. 
Address: Bac My An Market, Ngu Hanh Son District, Danang
10.Madam Lien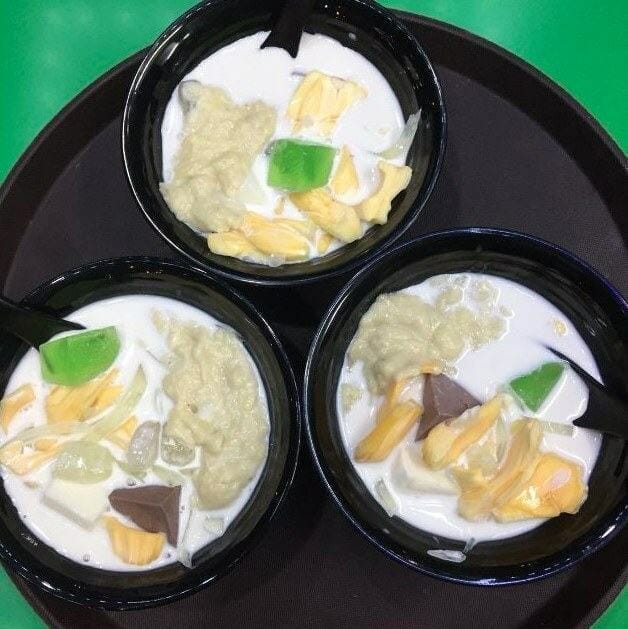 Have you ever tried Vietnamese sweet desserts? If not, Madam Lien's sweet desserts – a notorious food shop is highly recommended for you. You'll be served a big cup of sweet desserts, but it charges you a very low price. 
Read more :
Here, the durian sweet dessert must be the most well-known one. Many tourists think of this one as soon as speaking of Danang cuisine or setting foot on the beach city. Aside from it, the eatery also offers different types of sweet soups to please the eaters. 
Address: No. 189 Hoang Dieu, Hai Chau District, Danang
Once hitting Danang, you should book a room in a hotel near the Danang beach to facilitate your own travel and sightseeing. 
Whether your purpose is to visit or enjoy Danang cuisine, a hotel room is very crucial to have a perfect trip. The budget Hanami beach hotel is without dispute an ideal place for you who offers high-quality room service on a budget. This hotel is well-situated, so you can find good eateries or food stands and even fancy restaurants easily. 
Are you planning a journey to Danang for its cuisine? Come on and make a list of must-eat foods yourself. Almost the well-known eateries and restaurants in Danang are not difficult to find so if you can't savour all the specialities of Danang, fulfil it on the next trip. Danang always welcomes you!