The fourth industrial revolution happened as an evolution process in terms of technological advances, and it represents the social, economic, and technological changes that affected all fields. Its effect extends to the hospitality and tourism industries as well. As a result, the idea of hotel 4.0 was developed and has had some influence on the hospitality industry. Follow Hanami's article, "Top 10 Latest Technology Trends Shaping The Hospitality Industry 4.0" to find out more!
The Four Stages of an Industrial Revolution
Throughout history, people have always been dependent on technology. Of course, the technology of each era might not have the same shape and size as today, but for its time, it was certainly something for people to look at.
People would always use the technology they had available to help make their lives easier and at the same time try to perfect it and bring it to the next level. This is how the concept of the industrial revolution began. Right now, we are going through the fourth industrial revolution, aka Industry 4.0.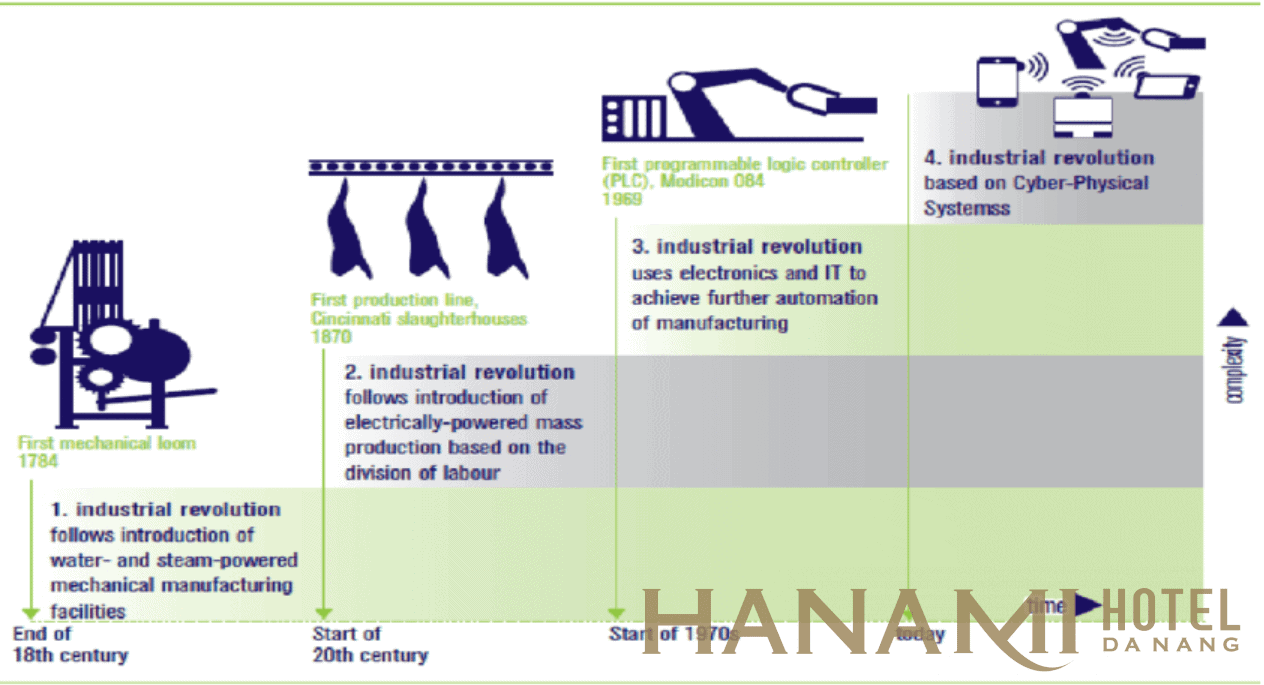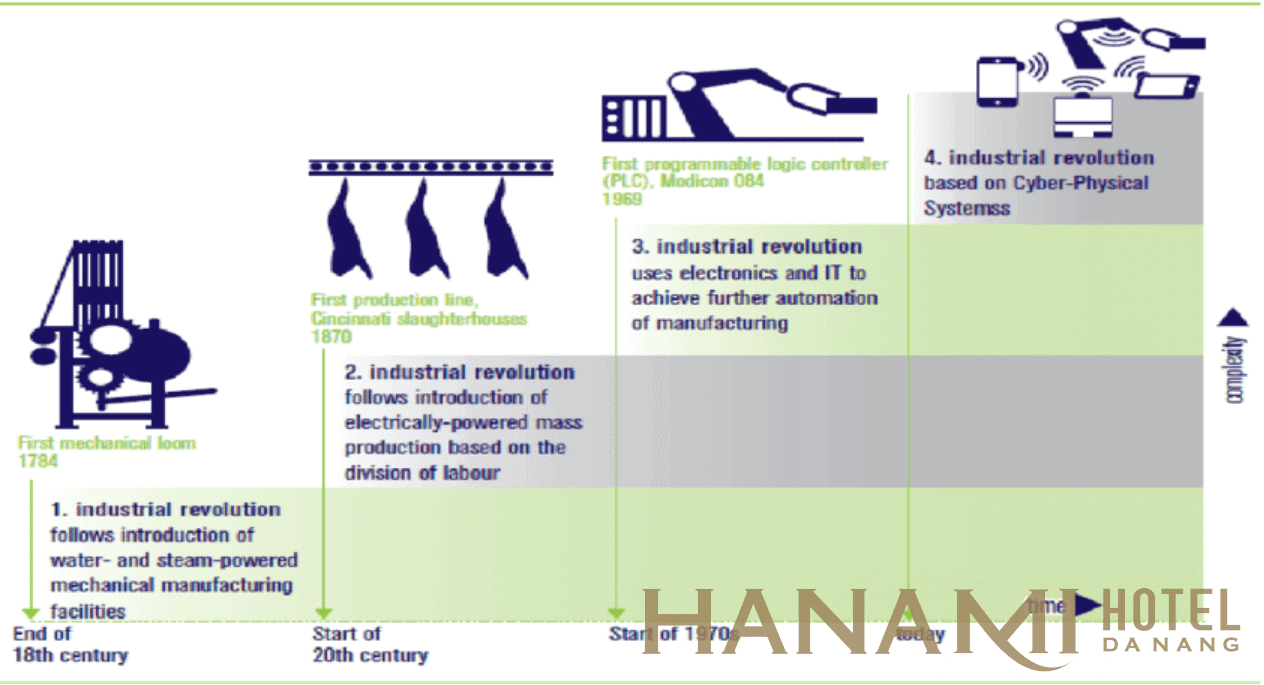 Here is a little information on the four industrial revolutions from Industry 1.0 to Industry 4.0:
1st Industrial Revolution:

The First Industrial Revolution took place from the 18th to the 19th centuries in Europe and North America. The iron and textile industries, along with the development of the water wheel and then the steam engine, played central roles in the Industrial Revolution.

2nd Industrial Revolution:

The Second Industrial Revolution took place between 1870 and 1914, just before World War I. It was a period of growth for pre-existing industries and expansion of new ones, such as steel, oil, and electricity, and used electric power to create mass production.

3rd Industrial Revolution:

The Third Industrial Revolution, or the Digital Revolution, refers to the advancement of technology from analogue electronic and mechanical devices to the digital technology available today. The era started in the 1980s.

4th Industrial Revolution: The Fourth Industrial Revolution builds on the Digital Revolution, representing new ways in which technology becomes embedded within societies and even the human body. The Fourth Industrial Revolution is marked by emerging technology breakthroughs in a number of fields, including robotics, artificial intelligence, nanotechnology, quantum computing, biotechnology, the Internet of Things (IoT), decentralized consensus, 3D printing, and autonomous vehicles.
What is "Hospitality Industry 4.0"?
The history of the formation and development of the Industrial Revolutions takes place hundreds of years (1784–2019), but the concept of hotel 1.0–4.0 first appeared in the hospitality industry only a few decades ago.
Hospitality Industry 1.0
Hotels are formed by growing in quantity, promoting globally, and then selling them in accordance with their own brand requirements (franchise). To earn the trust and loyalty of consumers and qualify for franchising, the hotel must maintain consistency in its architectural style and quality of service.
Hospitality Industry 2.0
This was the time when the central reservation system (CRS) and the global distribution system (GDS) were global distribution systems with different pricing platforms and different services.
During this time, the ability to market, sell rooms, and provide services is no longer dependent on traditional advertising and is no longer limited by geographical distance.
Hospitality Industry 3.0
3.0 is the Internet era, the wireless Internet connection (Wifi), the birth and development of the OTA online booking system, Tripadvisor – a website providing quality reviews,… all of which contribute to helping visitors find a safe and quality place to stay.
Hospitality Industry 4.0
This is the era of digital applications, artificial intelligence (AI), the Internet of Things (IoT), big data, and robotics in the hospitality industry.
With the help of hospitality industry 4.0, visitors can have early experiences at tourist sites, including staying in hotel rooms and using hotel amenities, before deciding to make a reservation.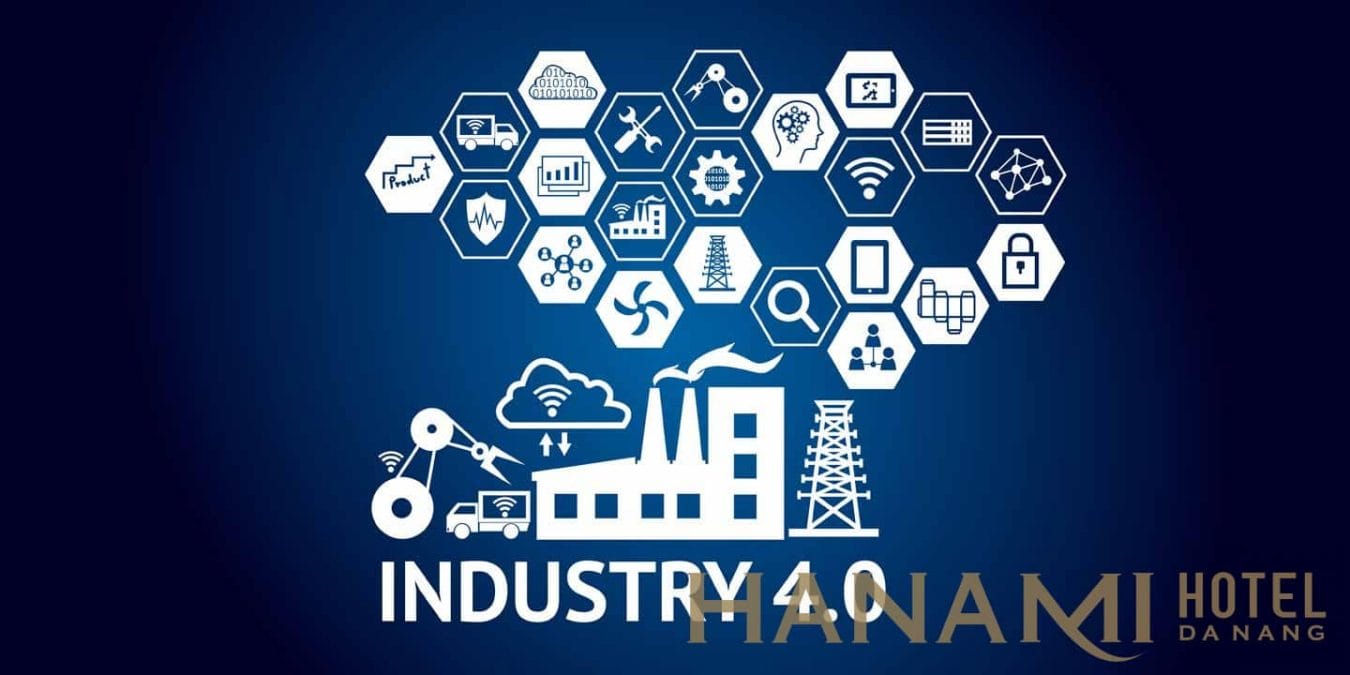 All of the hotel's services are easily accessible via your smart mobile device. As a result, all procedures will be completed quickly using technological devices without spending too much money or time.
In Japan, a hotel called Henn na has put 243 robot employees to work, serving customers in a variety of positions such as luggage staff, doorman, receptionist, etc.
Top 10 Latest Technology Trends Shaping the Hospitality Industry 4.0
Big data
Big Data is a phrase that has been searched for and mentioned frequently in public forums and seminars in recent years. Collecting, analyzing, and optimizing data-driven information is a critical task for hotels. Especially in the case of 3-5-star hotels, which can serve thousands of guests per month.
Hotels can use big data to support business strategy by offering sales promotions tailored to guests or identifying effective sales and marketing campaigns via surveys, market data collection, and information from the internet.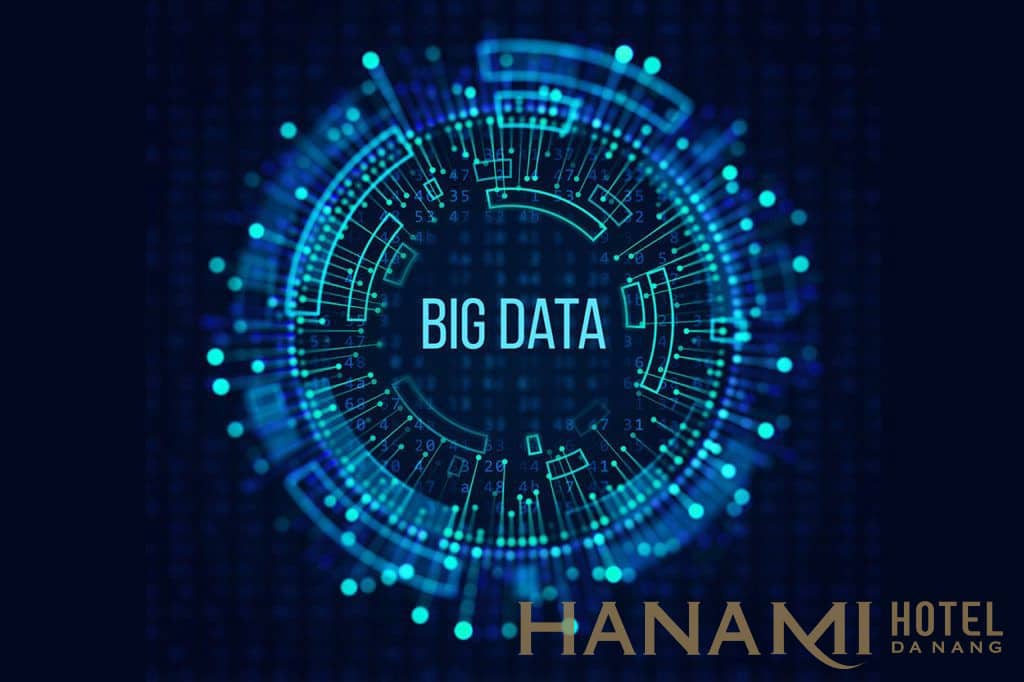 Big data is a hotel 4.0 technology trend that almost all large, successful hotels use and have their own data collection techniques. One of the most important applications of Big Data is to improve personalization by using the data obtained to best improve hotel services.
Another application of Big Data in the hospitality industry is analyzing current business performance and revenue management. Hoteliers use historical occupancy rates and other past trends to better predict demand levels. When demand is predictable, pricing and advertising strategies are also optimized.
Virtual Reality (VR)
360-degree interactive photos and videos have become increasingly popular in recent years as VR has grown and exploded. 360-degree videos and virtual hotel tours are ideal examples of this trend. The use of virtual reality (VR) in hotels is crucial for showcasing the features, services, and accommodations they provide and for boosting guest demand for reservations.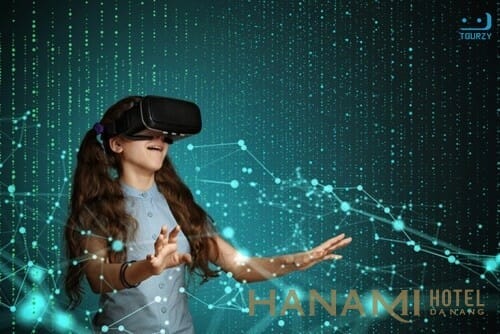 Many experts believe that in the not-too-distant future, this technology trend will become widespread and mandatory. Because it is a low-cost solution that can be easily implemented in most hotel settings.
Artificial Intelligence (AI)
Artificial intelligence (AI) is researched, developed, and used to provide the most professional and high-class customer experience possible. The ability of chatbots to respond to customer issues and questions quickly is proof. It can also continuously learn from daily interactions with customers. Hotels can use data to draw conclusions about business performance or trends related to customer satisfaction, as well as effectively manage inventory.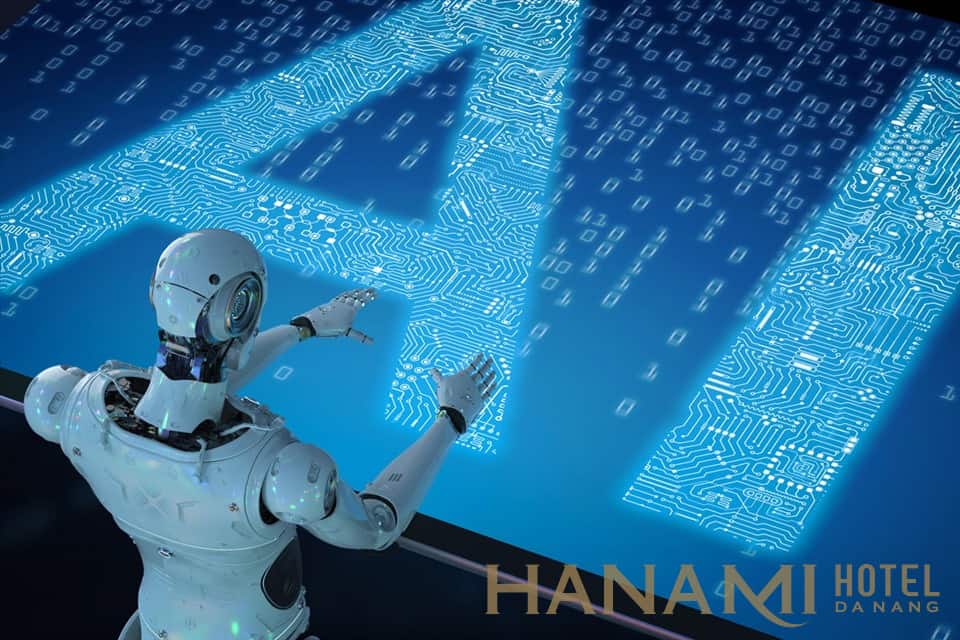 Here are some examples of how AI is used:
More targeted and effective marketing techniques

Collate and interpret customer data.

Create tailored accommodation packages by mapping and defining user preferences.

More targeted and effective marketing techniques

The ability to proactively determine the effectiveness of a publicity campaign

Personalize the entire guest experience.
Modern chatbots also have the advantage of using programming languages. This technology allows detecting and responding to many different languages; the international language barrier has been removed when applying this technology in 4.0 hotels. This has resulted in an impressive increase in the hotel's booking rate and return on investment (ROI).
Augmented Reality (AR)
Augmented reality is similar to VR but involves augmenting the surrounding real people. The main advantage of this trend is that it is less expensive than VR, and users only need a smart device with a network connection, such as a smartphone, laptop, or iPad.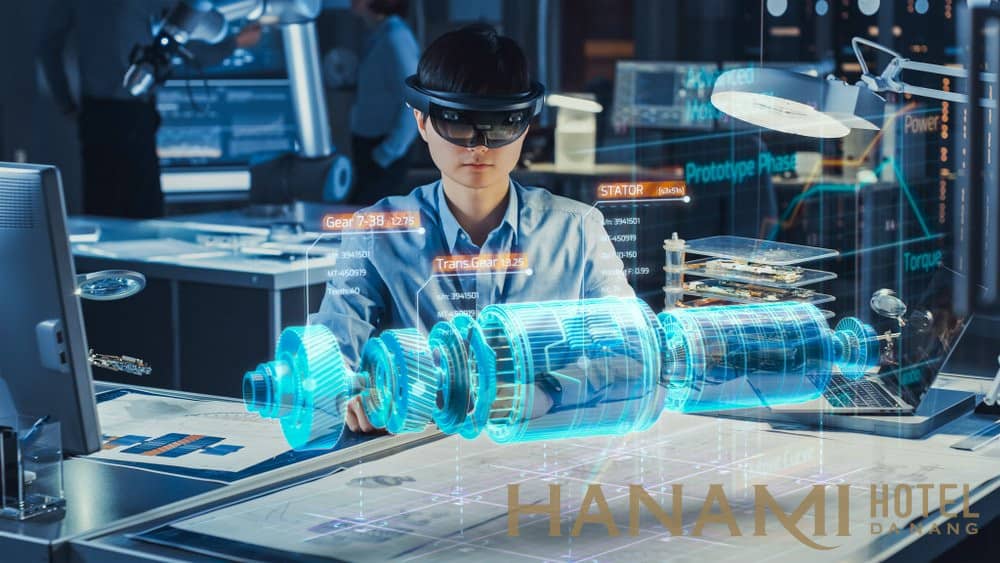 Some hotel applications include interactive indoor elements (maps and points of interest), a digital history of the hotel, and providing guests with the most up-to-date information in the area's hotel specifications (e.g. hotel restaurant menus).
Through graphic overlay, tourism operators can enhance the customer experience by providing guests with valuable information or entertainment facilities. For instance, there are applications that allow you to improve image quality by using filters and effects. When customers point their smartphones, detailed information about local destinations is displayed, and the information is provided at the precise moment that is most relevant.
Identification Technology
Identity technology is considered a very important trend in hotel 4.0 because it helps remove barriers to purchase and makes interactions seamless. This technology includes fingerprints, faces, retina scans, and multiple biometric formats. Some hotels have used recognition technology to allow guests to open the room door with a fingerprint or face scan. Some of the advantages of this technology for hotels include:
Increase the level of security and privacy.

Only authorized personnel are allowed into specific areas.

Facial recognition can be used in conjunction with electronic payments as another form of verification.
Service Automation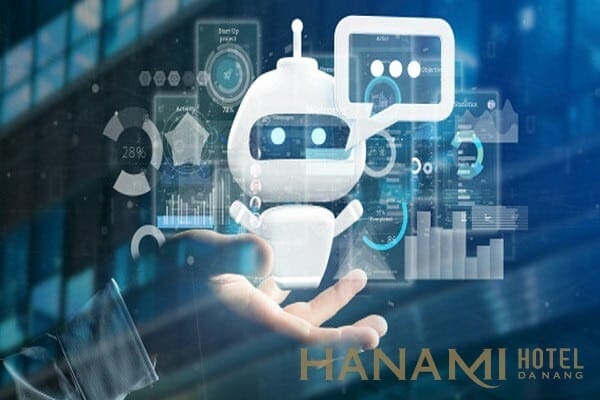 One of the most recent technological trends is the automation of the self-service process, which allows customers to make decisions rather than hotel staff. Room service, restaurants, and hotel rooms can all be reserved in advance, thanks to automation. However, this does not imply that traditional employees will be replaced; rather, service automation technology will be a valuable support tool. Hotel services are being automated on an in-house level.
Mobile Application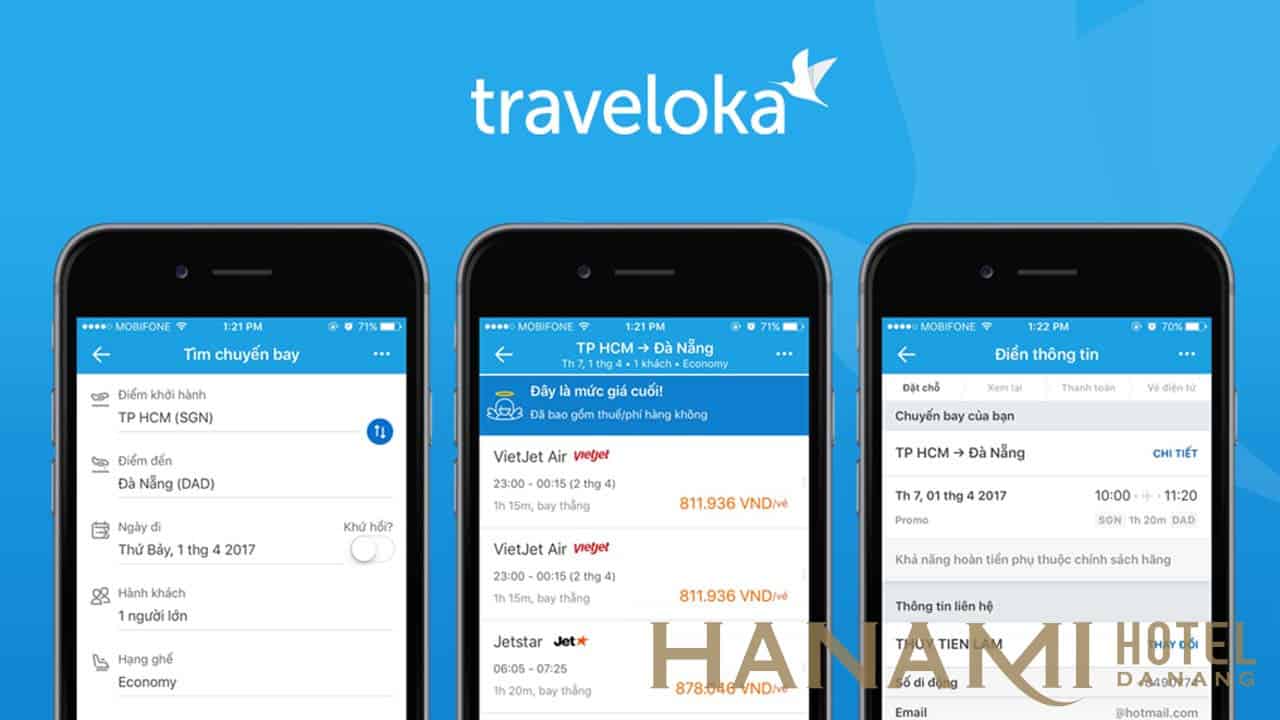 Today, the smartphone is the most commonly used device for daily communication. From regular phone calls to social networks, shopping can also be done online via phone. Because of this, hotels can create their own applications to improve customer interaction and connection. Modern apps provide virtual checkout, 360-degree tours, and the ability to contact support at any time.
Voice Technology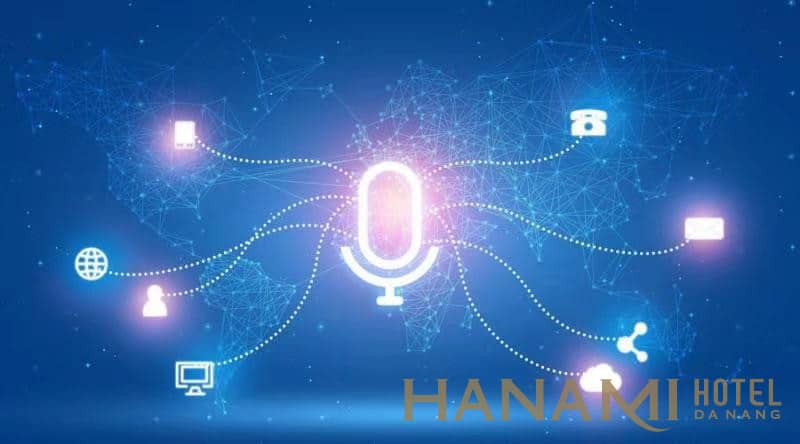 The rise of home devices such as Siri or Alexa has demonstrated the strong development of this technology trend. In hotels 4.0, voice search technology not only provides detailed answers, but the application goes even further. Guests can now book rooms or contact hotel representatives using dedicated voice-activated apps. Traditional options such as landline numbers will undoubtedly be replaced by voice technology.
Robot
Robots are becoming increasingly popular in developed and developing countries. They are often equipped with voice recognition technology, replacing the information points of large hotel chains such as Hilton.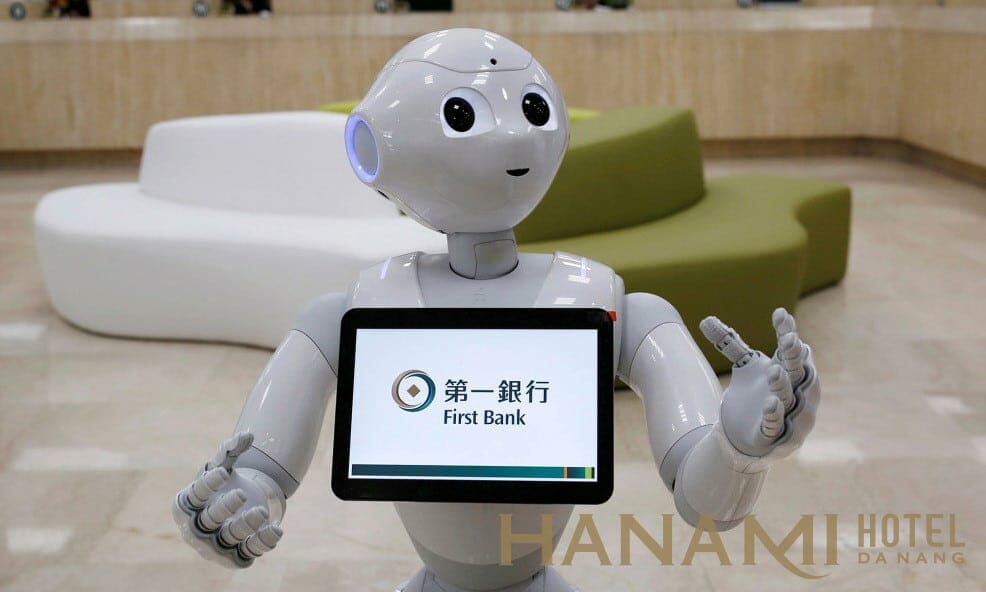 By answering common customer questions and providing room service, robots can take over the role of room service or reception. They can also serve as an automatic suitcase, allowing for hands-free travel. Furthermore, Travel Agents are using robots for pre-screening, which saves and reduces travelers waiting time. These robots are already in use in some Japanese hotels. The robot will simply serve as a tool for customer service; it will not take the place of humans.
Currently, 4.0 technology is developing and will dominate the market in the near future. Therefore, hotels should embrace new technology and transform themselves so as not to fall behind. Hanami's article, "Top 10 Latest Technology Trends Shaping The Hospitality Industry 4.0" has helped you understand more about 4.0 hotels. Stay tuned for more updates.