Da Nang draws visitors not only because of its magnificent beaches and natural landscape, but also because of its advanced construction, particularly the bridges over the Han River in the city center. Da Nang also draws visitors because of its rich cultural heritage, including traditional craft villages in Da Nang.
We've heard the phrase "traditional craft village" before; it refers to a place with a strong sense of national and cultural identity. Despite the fact that we frequently hear the term "craft village" in books, television shows, and other media, not everyone is aware of and understands what it is. Hanami Hotel Danang will therefore provide you with a general overview of the traditional Vietnamese craft industry in this article.
What is a traditional craft village?
It is now obvious that traditional craft villages may be found in every province of Vietnam. These craft villages were founded and have grown over a very long period of time, carrying on well-liked crafts that were handed down by our ancestors from generation to generation. On the one hand, the maintenance of traditional craft villages will contribute to solving the problem of employment of people in the region, which is both the objective and the cause.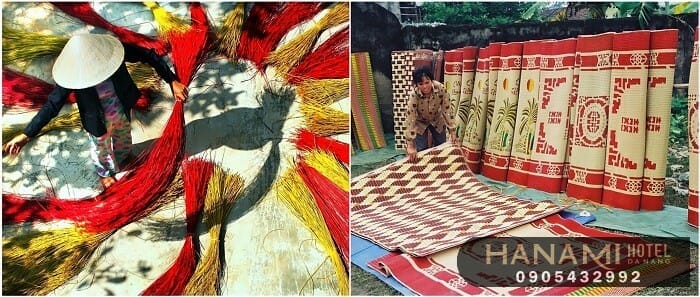 An ancient administrative entity known as a "craft village" was a place with a substantial population, organized activities and, in a broad sense, its own rules and customs. In addition to being a professional community, a craft village also refers to people of the same profession who live peacefully together to create jobs. Craft villages are built on the firm foundations of business cooperation, economic growth, and the preservation of local uniqueness.
Traditions are behaviors that are passed down from one generation to the next and that have been ingrained in a person's way of thinking and living over an extended period of time. To preserve the excellent traditions of the family and the nation as a whole, however, not all traditions need to be upheld and encouraged; only the good customs of the family and lineage should be supported. At the same time, backwardness must be eradicated.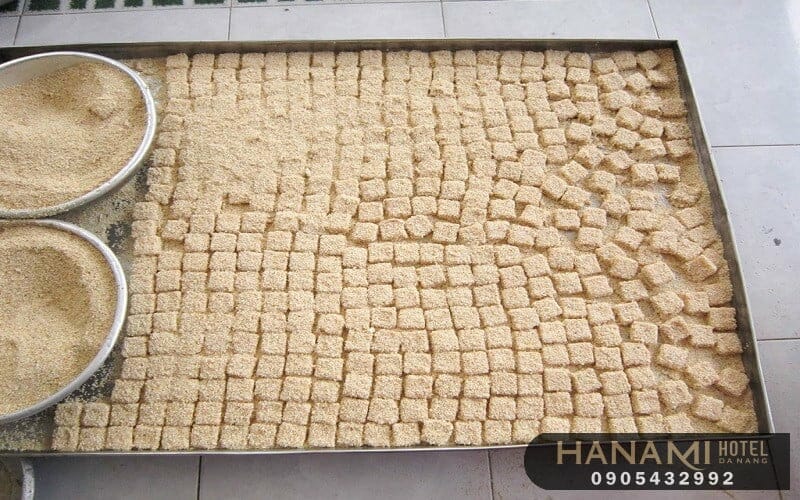 According to the research, "traditional craft village" refers to a locality or region where the majority of the people work a certain job that is typically passed down from parents to children with a strong sense of their ethnic and cultural identity.
Characteristics of traditional craft villages
First and foremost, its most notable characteristic is the creation of craft communities in rural areas where agriculture predominates. Craft villages started to emerge in rural communities and communes, connecting agribusiness and cottage industries. 
Second, craft villages, especially traditional craft villages, often use very primitive and outdated technical technology to produce goods, mainly using manual processes. In craft villages, manual work is common, and there are special production technologies. Although there has been step by step mechanization and electrification in production, only a few types of products still use technology and processes that rely only on skilled human hands. Many professions are capable of automating the stages of product creation.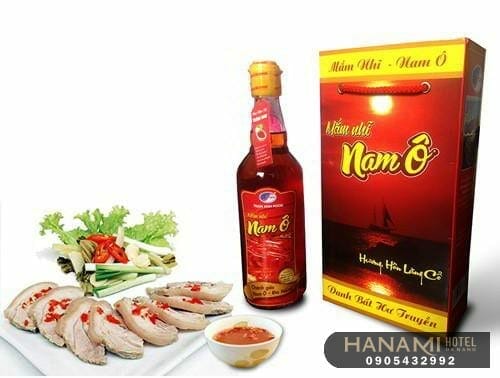 Third, the special craft communities create unique, very innovative items that are infused with the national culture. Due to the fact that many traditional craft village products satisfy consumer demands as well as serve as ornamental items in houses, temples, and offices, have a high aesthetic value, and have both a high utility value and a high aesthetic value, all products are a combination of advanced manual processes and creative artistry.
Pottery is similar, but it is still possible to distinguish between Bat Trang (Hanoi), Tho Ha (Bac Ninh), and Do Dong (Quang Ninh). All of them have the shape of the nation, the homeland and have effects on the nation's spiritual culture, human outlook, and beliefs. Examples include dragons carved in temples, patterns on bronze drums, patterns on pottery, and dotted lines on embroidery.
Fourth, the majority of work in craft villages is physical labor due to the skilled hands and advanced techniques, aesthetics, and creativity of craftsmen and artisans. Most of the steps in the previous production process were manual and simple because science and technology were still primitive. With the development of science and technology and the application of new science and technology to the phases of the establishment of craft communities, the quantity of manual and simple labor has decreased throughout time.
At specific stages of the production process, some products still need skilled manual labor techniques. Previously, the same profession was only taught in each hamlet as families passed it down from generation to generation. After the restoration of peace, numerous state-owned businesses and cooperatives for traditional handicrafts were founded, modifying and enhancing training and vocational training techniques.
Fifth, the raw materials used in artisan villages are typically local. The majority of traditional artisan villages are constructed with locally available raw materials from the surrounding area. Different materials, such as embroidery threads and dyes, also need to be imported from other nations or regions, but not in large quantities.
Sixth, in craft villages, production is mainly organized at the household level, while some have developed into cooperative groups and private enterprises.
Seventh, the markets for the products consumed by the artisan community are often small and local. Meeting the consumption needs of regions is what gives birth to craft communities, especially traditional craft villages. Each craft village or group of craft villages has a market as a place to exchange, buy, sell, and consume products. Previously, craft village markets were mainly regional, provincial, or inter-provincial markets with some export revenue.
So, after visiting this charming and poetic coastal city, you should visit the following traditional craft villages in Da Nang. Hanami believes that this will be the ideal approach for you to learn more about the traditions and cuisine of the friendly and hospitable locals.
Now, let's look at the top 5+ traditional craft villages in Da Nang, which visitors to the central coastal city of Vietnam rarely know about: Cam Ne mat village, Nam O fish sauce village, Tuy Loan rice paper village, Non Nuoc stone carving village, and Cam Le sesame cake village.
Cam Ne Mat Village
Cam Ne Mat Village is located around 16 kilometers south of Da Nang city center and takes about 40 minutes to get there. As the name implies, Cam Ne Mat Village in Da Nang is well known for its handcrafted mat crafts. Cam Ne mats are available in a range of shapes, hues, and patterns, and they may be customized to a customer's precise requirements. The orbs and reeds are also carefully selected; they are often sturdy, straight, and light palm trees. In order to preserve the ancient craft village, the Cam Ne artists cooperate and exchange information to manufacture high-quality, incredibly valuable products.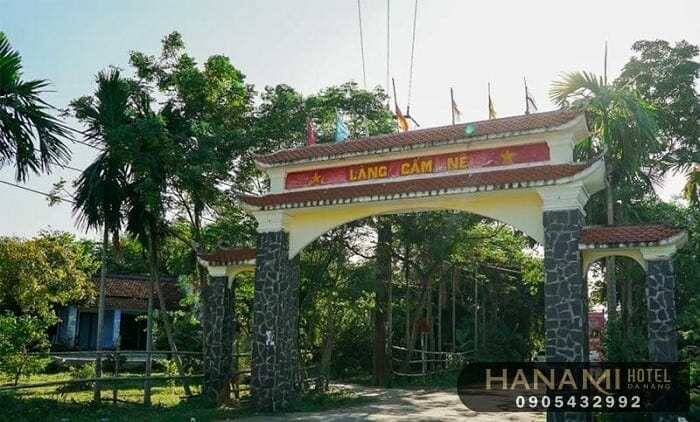 Many papers indicate that the Da Nang – Cam Ne mat traditional craft village was established in Hoang Hoa, Thanh Hoa, as people relocated from the north to the south following King Le Thanh Ton's Champa conquest in the 15th century. Cam Ne makes a variety of mats, including wide and narrow mats, plain mats, and floral mats. Plain mat is a type that has not been dyed with white fibers and does not change color. The fibers used to weave the mat are gently dried so that the finished mat remains green.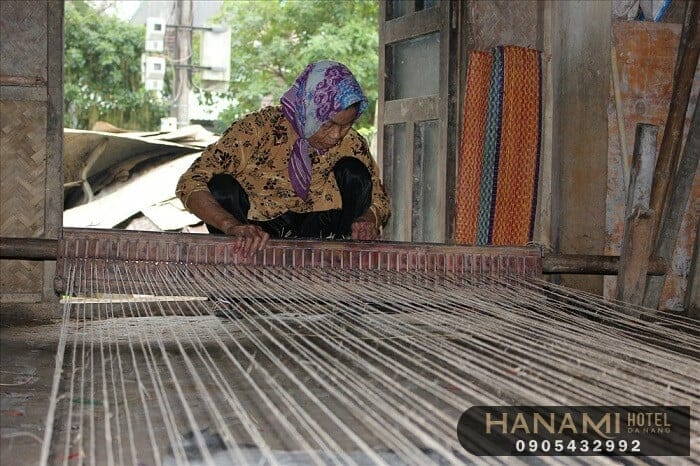 Like some other regions, the Da Nang Cam Ne Traditional Craft Village does not require the flower mats to be woven in white before placing the flower printing mold on the background; instead, the yarn must be dyed red, green, or yellow. In order to weave mats, dye is dipped in yarn, dried, and then used. The hardest part of mat weaving is picking a gauge and weaving a frame. Select a straight, light, and sturdy tree. In Cam Ne, artisans frequently knit on old areca trees.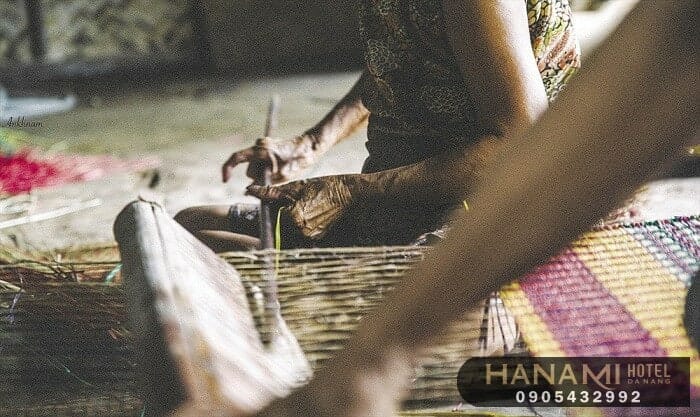 To prevent the mats' two ends from bursting, the mats' two ends are fastened together using jute ropes after they have been weaved and cured. The artists at Da Nang Traditional Craft Village – Cam Ne Chieu Village must be precise in all stages of production in order to maintain the mat's artistic tradition.
Traditional craft villages in Da Nang – Nam O fish sauce
Da Nang Traditional Craft Village – Nam O Fish Sauce Craft Village was formed around the early 20th century. Nam O is a small fishing community now a part of Da Nang Traditional Craft Village located in Hoa Hiep Ward and Lien Chieu District of Da Nang. It is located at the mouth of Cu De River and at the foot of Hai Van Pass. Famous for a long time with high protein, characteristic flavor and traditional method of making fish sauce using anchovies is Nam O village.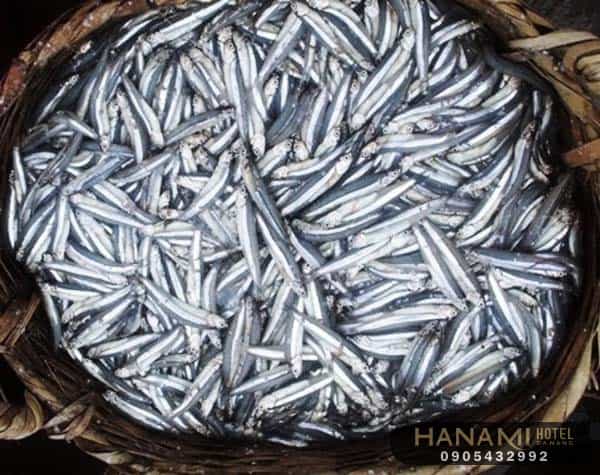 Visitors to Da Nang Traditional Craft Village – Nam O Fish Sauce, which was founded in the early twentieth century, can not only discover the process of making fish sauce, but also choose unique finished products as gifts or for personal use.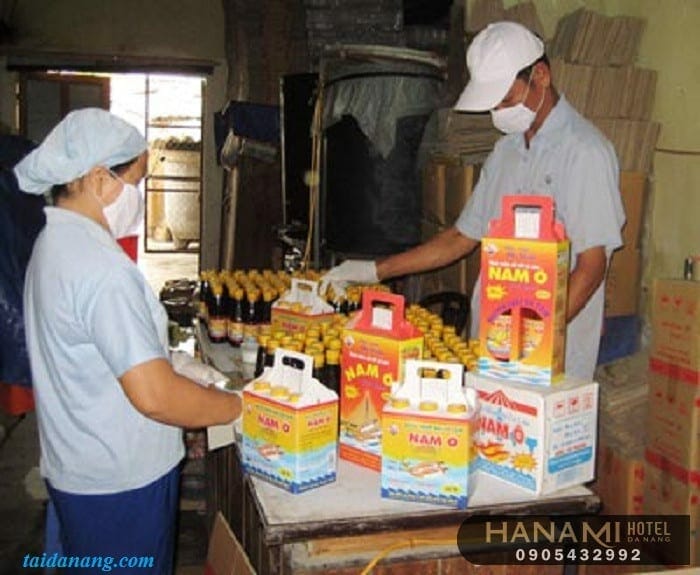 It is said that "fish sauce" is the core of traditional Vietnamese cooking, and it seems impossible to have a Vietnamese lunch without a cup of fish sauce on the table. However, the traditional craft village of Da Nang Nam O Fish Sauce is very special because of the special recipe of the people in this place. In order to maintain the high protein of the fish, Nam O fish sauce is produced with anchovies that are only taken from moderately sized fish caught in the third lunar month. To get the most taste out of fish sauce, soak it in jars made of jackfruit wood, keep it in a dark, dry place with a low temperature, and avoid drafts.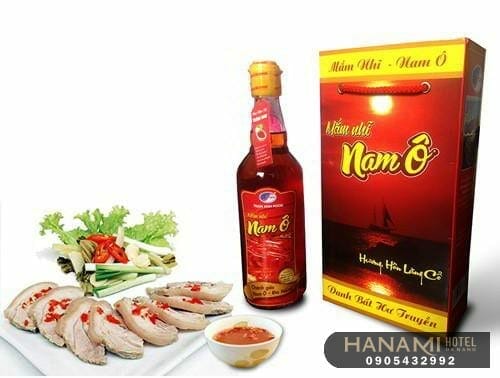 Nam O fish sauce's particular flavor and popularity stem from its unique production method, which uses only natural ingredients and traditional methods. Anchovies to make Nam O fish sauce are caught in the third lunar month. Choose the proper kind of fish, if not washed through fresh water, the fish will lose its taste. To ensure that the fish sauce is clean and fragrant, the jar must be made of jackfruit wood, the bottom of the jar has grit, and the fish sauce must be filtered with fresh basil. Normally, a jar can hold 200-300 kg of fish. After incubation, it will produce about 100-150 liters of type 1 fish sauce. The rest is filtered into type 2 and type 3 fish sauces.
Non Nuoc Stone Carving Village 
Traditional craft village in Da Nang – Non Nuoc stone carving village, commonly known as Non Nuoc stone village, is located in Hoa Hai ward, Ngu Hanh Son district, Da Nang city. This historic craft community at the foot of the Marble Mountains is well-known for its one-of-a-kind handicrafts and stone carvings.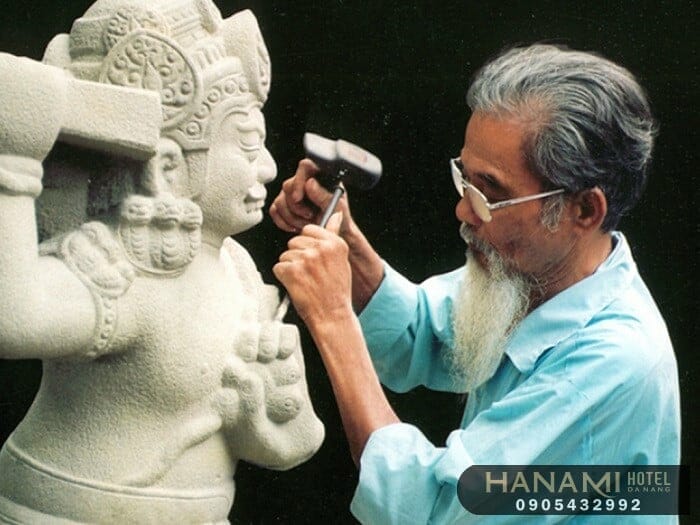 According to local people and longtime artisans of Da Nang Traditional Craft Village – Non Nuoc Da Nang Stone Carving Village was formed a long time ago, around the end of the seventeenth century, the beginning of the eighteenth century. Huynh Bat Quat is the name that founded the traditional craft village.
Non Nuoc stone village, located in Hoa Hai ward, Ngu Hanh Son district, and surrounded by Marble Mountains, is approximately 25 minutes by motorbike from the city center. In the artisan village formed over 200 years, you will be able to observe with your own eyes the Buddha sculptures, heroic characters, or spiritual figures in many different shapes and sizes, making this site a must-see destination when traveling here to visit Da Nang. There is also gorgeous gemstone jewelry. Products are created by talented artisans with a harmonious combination of traditional and modern elements.
This Da Nang traditional craft village currently has more than 500 production facilities, producing more and more unique and diverse handicraft products. The craft village was recognized as a national intangible cultural heritage in 2014. This place is also a famous craft village tourist destination, attracting a lot of tourists from all over the world to explore and admire the works of art.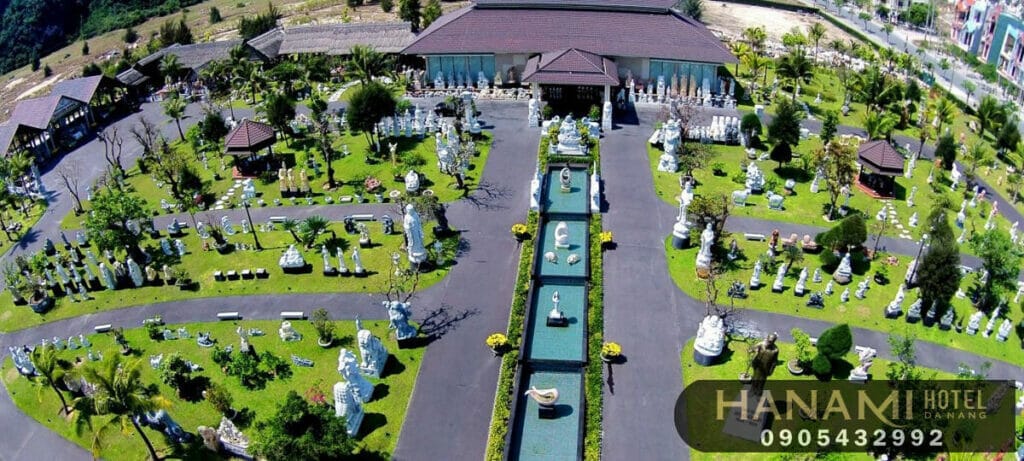 Non Nuoc village's most popular items include feng shui mascots, bracelets, hair ornaments, pepper mills, rice mills, and other souvenirs. Stone vases and sculptures of lions, phoenixes, and dragons are among the artwork available. Items used in religious devotion, such as statues of Buddha, Bodhisattvas, Mary, Saint Joseph, and other deities.
Tuy Loan rice paper village
Tuy Loan Traditional Craft Village in Da Nang is an ancient village located on the banks of the Tuy River flowing into the Han River, in Hoa Phong commune, Hoa Vang district, 15 km from the center of Da Nang city to the west. This place has been famous for rice paper since before 1975.
In Tuy Loan Rice Paper Village, people choose rice that is fragrant, smooth, pliable, distinguished by not being crushed, and has a strong aroma to soak in water for two days. Then simply mill it. More water is added after the rice has been milled so that the water used to wash the rice is not very thin or overly thick. To make the cake white and smooth, the cake must be filtered through a sieve to get rid of the remaining husks. This helps produce a finished product that is perfectly even and smooth. To ensure that the cake is the same thickness, you must roll it very evenly.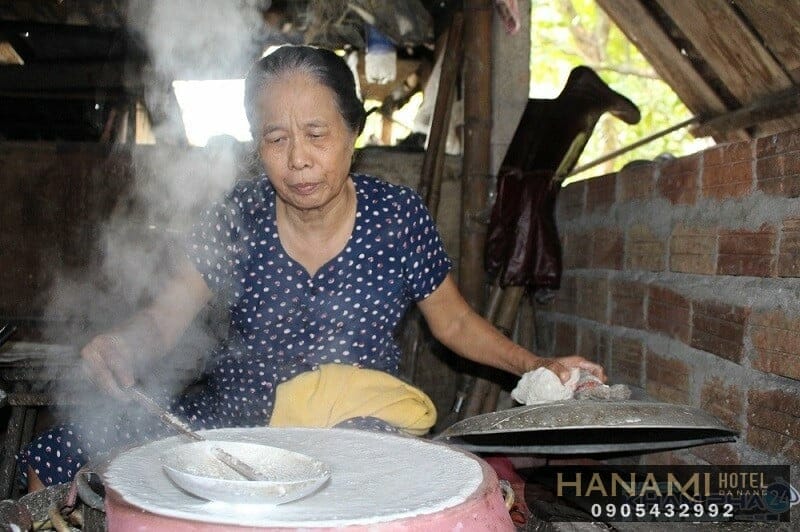 Because the cake is baked by boiling steam, you don't have to worry about it burning, so cover the lid and wait a few minutes for the cake to cook. If you put the cake out on a tray and let it dry in the sun as soon as you can, the cake will taste better. Fold the cake into strips when it is completely dry, and always cover it to retain the flavor. Vietnam's history, traditions, and culture have seen several transformations. Due to its essential role as a side dish in numerous traditional cuisines, particularly Quang noodles, rice paper is a familiar food to both Vietnamese people and foreign tourists. Here, exceptionally tasty rice that is harvested in the winter and spring is used as the main ingredient of the rice paper.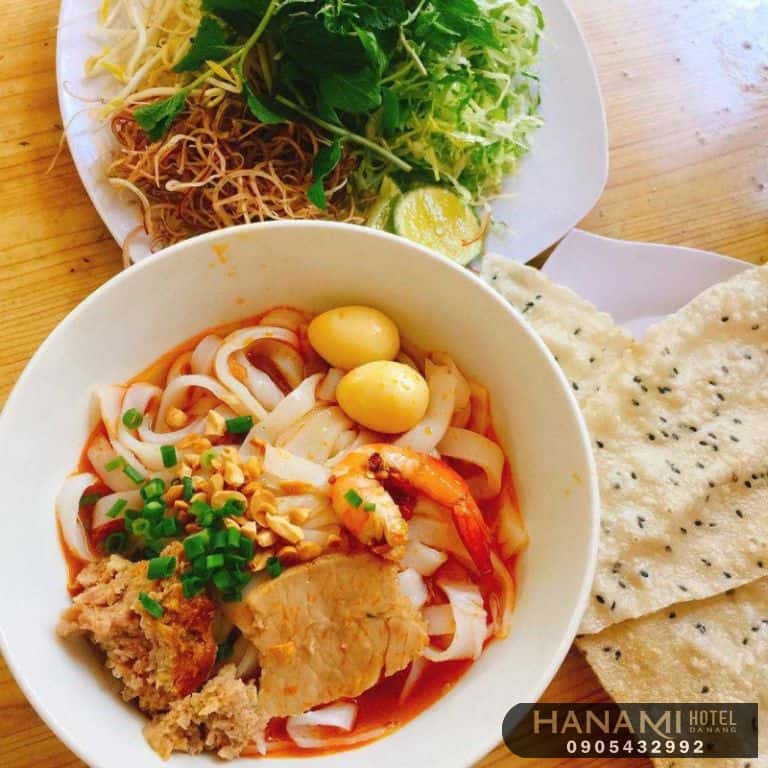 Other ingredients like fish sauce, salt, sugar, garlic, and sesame are added to the product to make it more appealing and unique. Unlike other regions, the cake is coated and then baked over a fire rather than in the sun to prevent mold growth. The factories that manufacture rice paper are small-scale and run by households. Facilities typically only produce for 3–4 months per year. A product of the village is baked rice paper with a diameter of around 50 cm.
The quality of the rice paper is highly appreciated by customers, Tuy Loan rice paper is thicker than other cakes. Today, the traditional Da Nang village – Tuy Loan rice paper, is not only a famous delicacy in the region, but it also attracts tourists from all over the world and has become a Da Nang specialty.
Cam Le sesame cake village
Location: Cam Le Village is located in Khue Trung Ward, Hai Chau District, Da Nang City.
Characteristics: Dry cake is a specialty of the land of Quang Nam – Da Nang, but perhaps sesame dry cake produced in Cam Le village is famous for its delicious taste.
Da Nang Traditional Craft Village – Cam Le dry sesame cake making village has six kilns for making sesame dry cakes, more than 50 employees, of whom the pioneer is Ms. Huynh Thi Dieu, commonly known as Mrs. Lieu. Sesame dry cake, branded Ms. Lieu today, is quite famous in the market.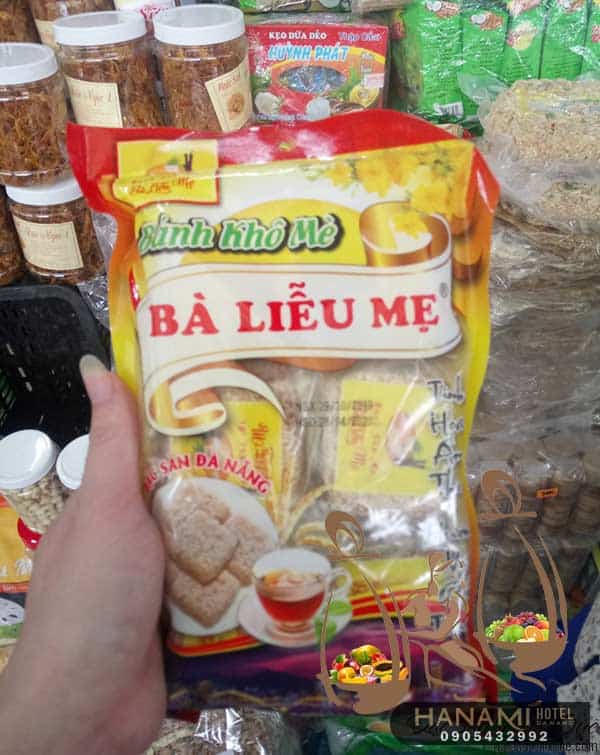 The profession of making sesame cake has been around since the 1950s of the twentieth century. Cam Le sesame cake village, a traditional craft village in Da Nang, is now located in the Cam Bac area, Hoa Tho Dong ward, Cam Le district, approximately 7 kilometers from the city center. Despite many major life changes, dry sesame cake remains crunchy, sweet, and fragrant like the original.
The former Cam Le sesame cake village was located in Hoa Tho Dong ward, Cam Le district, in the Cam Bac area, about 7 kilometers from the city center. Sesame dry cake has gone through several transformations, yet it still has the same crispness, sweetness, and scent as the original.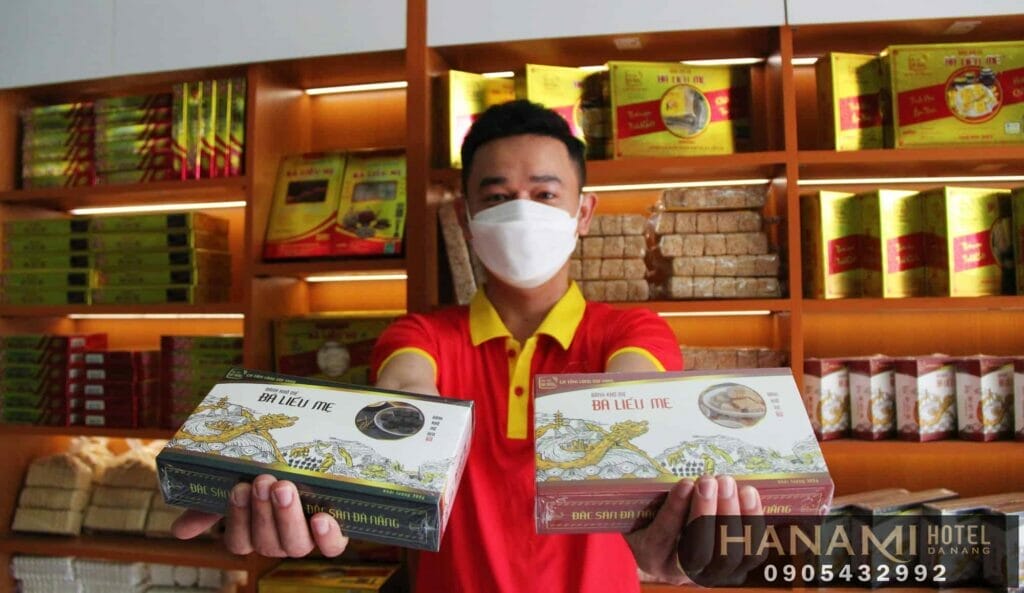 The development of traditional craft villages in Da Nang has been interested and supported by the local government and businesses in Cam Le since 1998. Currently, there are about 20 production households. Previously, cakes were usually only baked during Tet. Cakes were made on a continuous basis to serve tourists.
The dough is baked inside a prepared square frame. Take it out and soak it in water before cooking. Before baking in a charcoal oven, the cake is steamed. It is tough to bake a cake from high to low heat such that the cake is cooked evenly from the inside out and is fresh. Put sesame in the cake, roast until just cooked, ivory white, be careful not to burn. To create the outer layer to cover the cake, people use sugar water that has been cooked on a charcoal stove. After pouring the sugar water, cover the cake with a thick layer of sesame to bind. The last step is the drying process.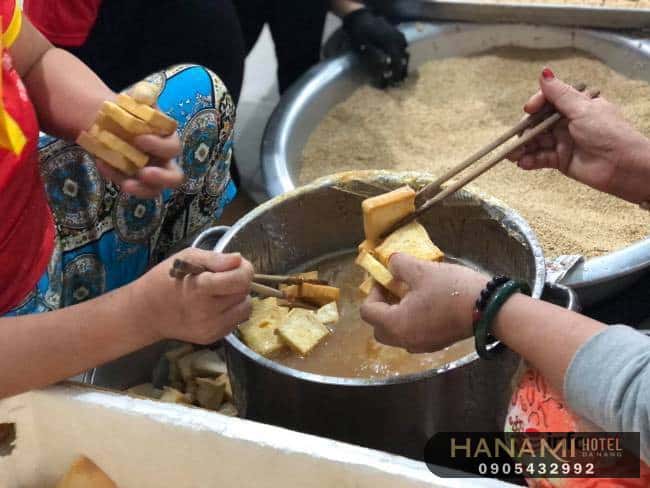 The highlights of your trip in Da Nang will undoubtedly be a tour to Da Nang's traditional craft village – Cam Le sesame cake village – and a visit to a village dating back 5 centuries. Such sites can be found on the outskirts of the city to fully immerse oneself in the serene environment and lifestyle of the people. There will certainly be more immersive real-life experiences. Cam Le sesame cake village.
In reality, the popularity of these expanding sectors poses a threat to the survival of traditional craft villages in Da Nang. The human component is another tough issue; young people are not very engaged in this career, and there are extremely few skilled workers in general. To prevent traditional craft villages from dying, a sustainable development approach is required.
One of these tactics entails tying the craft village to the tourism industry and making it a well-known tourist attraction. Hanami hopes that you visit these craft villages soon and contribute to help them become the most developed in Vietnam in particular and the entire world in general. We hope you have a great visit to traditional craft villages in Da Nang and explore the beauty of Da Nang in summer.