Hoi An Beaches are a popular tourist attraction in Vietnam with stunning scenery. If you want to enjoy relaxing moments on the beach, Hoi An will be a must-go destination.
The beaches in Hoi An are a popular tourist destination due to their fine white sand, clear blue sea, and surrounding poplar trees. It is a place where you can freely swim, unwind, or even play sports on the beach.
Let's follow Hanami Hotel Danang's article to discover these beautiful beaches, collect useful travel experiences for yourself, and enjoy memorable moments in Hoi An.
An Overview of Hoi An Beaches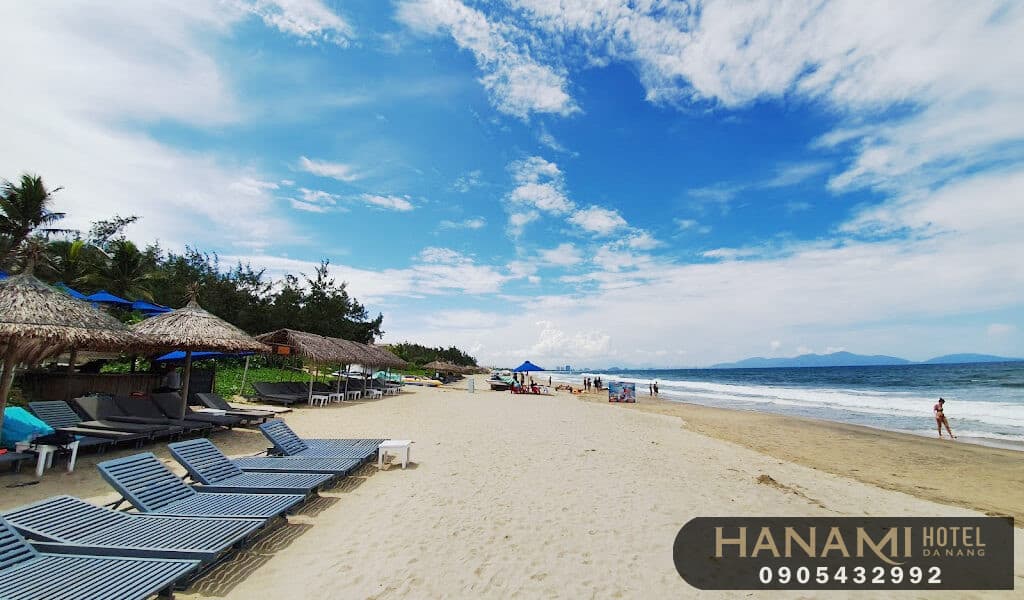 Hoi An has a reputation for being a charming old town with small streets, ancient houses, and a system of canals gliding. Hoi An is known for its stunning beaches, which draw tourists in addition to its classical architecture.
The Hoi An beaches are more than 7 kilometers long, and include beaches like An Bang, Cua Dai, and Tam Thanh that provide visitors with fresh, quiet and vibrant space. Visitors can also engage in exciting outdoor activities here, such as playing on the white sand beach, taking part in water sports, or savoring seafood specialties.
In addition, the beaches in Hoi An are also an ideal place for visitors to find tranquility and enjoy a simple life in the midst of nature. You can sit under the shade of a tree, read a book or relax with the gentle sound of the waves. If you're lucky, you might get to see the most gorgeous sunrises or sunsets here. With its features, Hoi An is not only a wonderful destination for old town tours, but also a popular tourist destination.
Visitors to Hoi An beaches can enjoy the fresh air while admiring nature's beauty. Visitors can also engage in fun activities such as surfing, walking on the sand, playing sports on the beach, and other leisure activities.
Furthermore, Hoi An beaches provide a wide selection of dining options, including typical regional dishes made from fresh local ingredients. Visitors can enjoy dishes such as bun mam, cao lau, or fresh seafood dishes.
Hoi An beaches are now among the most popular tourist destinations in Vietnam because of their appealing combination of natural beauty and convenient services.
Best Time to Visit Hoi An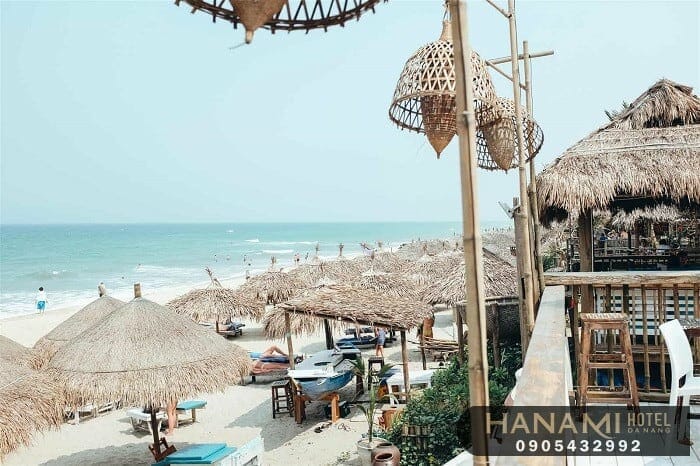 Which month is the best time to visit Hoi An? Visitors to Hoi An beaches may take in the stunning scenery and the sound of the waves at any time of year. Hoi An has two distinct weather seasons: the dry season, which runs from January to July, and the rainy season, which runs from August to February the following year. Hoi An's average annual temperature range for daytime temperatures is 25.6°C, with the greatest temperature recorded at 39.8°C and the lowest recorded at 22.8°C.
To avoid scorching weather and irregular wind and rain, it is best to visit Hoi An during the first 7 months of the year, when the weather is dry and the temperature is not too high, particularly in the autumn in the south of Vietnam.
This period is also chosen by many tourists to travel due to its convenience and best experience. Services at Hoi An beaches are also provided fully and perfectly.
During the rest of the year, the weather in Hoi An can affect the visitor's experience, so it is important to plan ahead and choose activities that are suitable for the weather conditions.
Outfit Recommendations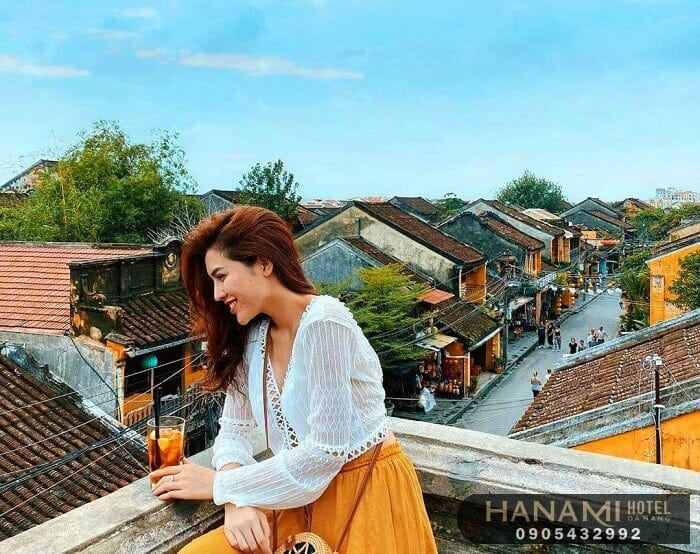 When coming to Hoi An beaches, visitors should choose comfortable clothes that can withstand the sun and sea breeze. Shorts, short skirts, or swimming trunks combined with T-shirts or swimsuits are popular and convenient outfits for tourists when swimming at the beach. In addition, essential items such as sunglasses, helmets, sunscreen, and sunbathing are also important to protect health and fully enjoy the beach experience.
However, when entering the dining areas, bars, or participating in other activities outside the beach (e.g., renting a bicycle to go out), visitors should wear polite, appropriate clothing. If tourists want to visit cultural destinations, such as temples, historical sites, it is essential to wear head coverings, foot covers, and traditional costumes to respect the local culture. Finally, it is important that travelers maintain personal hygiene during their travels.
Top 4+ Hoi An Beaches to Beat The Summer Heat
Cua Dai Beach – Hai Ba Trung Street, Cam An Ward, Hoi An City, Quang Nam Province
Location:

Hai Ba Trung Street, Cam An Ward, Hoi An City, Quang Nam Province (4 kilometers away from the center of Hoi An Town)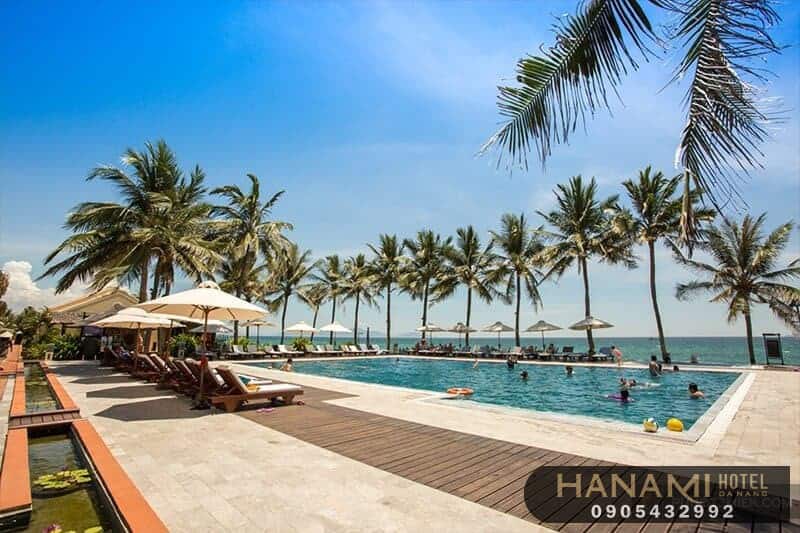 Literally meaning the "big sea mouth", Cua Dai Beach is only 4 km far from Hoi An Ancient Town, which used to be the busiest trading port in Southern Vietnam. As the confluence of Thu Bon River, Yangtze River, and De Vong River, it stretches 3 kilometers in length from the Cham Islands ferry port to An Bang Beach.
Cua Dai Beach is bestowed with shimmering white sand, clear turquoise water, moderate slopes, and calm waves. Despite having suffered from erosion, it is still adorably suitable for relaxation as well as recreational activities like swimming and other water sports.
TripAdvisor ranked Cua Dai Beach as one of the 25 most beautiful beaches in Asia thanks to its long-stretching fine white sand, crystal clear water, and alluring backdrop of palm trees. As a touristy weekend getaway, this Hoi An beach offers a dream-like spot for beachgoers where they can lie on the sand and soak up the sun or take a biking trip along the romantic coastline. Also, its warm weather and calm waves allow for myriad sea festivals and fun water activities, such as swimming, sea walking, and scuba diving. 
Besides swimming and relaxing, visitors can participate in many different activities at Cua Dai Beach, such as boating or visiting Cham Island. Cua Dai Beach is located in the south of Hoi An city, Quang Nam province, Vietnam. This place is considered one of the most beautiful beaches in Vietnam, with pure white sand and a crystal blue sea.
Although it has been widely publicized in the media, tourists may truly appreciate the uniqueness of Cua Dai Beach in person. From a distance, travelers may see endless stretches of beautiful white sand beaches. When approaching, the blue color and the dazzling light on the fine white sand create a magnificent picture that makes anybody who sees it swoon.
With a poetic space, Cua Dai Beach brings visitors a peace that few beaches have. Every sound from the waves, the bells in the ancient temples, to the chirping of birds or the chirping of cicadas will give you a great feeling, helping you to relax and escape from the hustle and bustle of everyday life.
Cua Dai Beach is not only famous for its pristine white sand and brilliant blue sea, but it also offers a variety of entertaining activities. You can experiment with other sports. You can also enjoy fresh seafood at seaside eateries or take a boat out to take in the romantic sunset on the sea.
In short, Cua Dai Beach should not be overlooked when visiting Hoi An Beach. You will enjoy a wonderful vacation here with its pristine and tranquil scenery, as well as a range of leisure activities.
An Bang Beach – Hai Ba Trung Street, Cam An Ward, Hoi An City, Quang Nam Province
Location:

Hai Ba Trung Street, Cam An Ward, Hoi An City, Quang Nam Province (5 kilometers away from the center of Hoi An Town)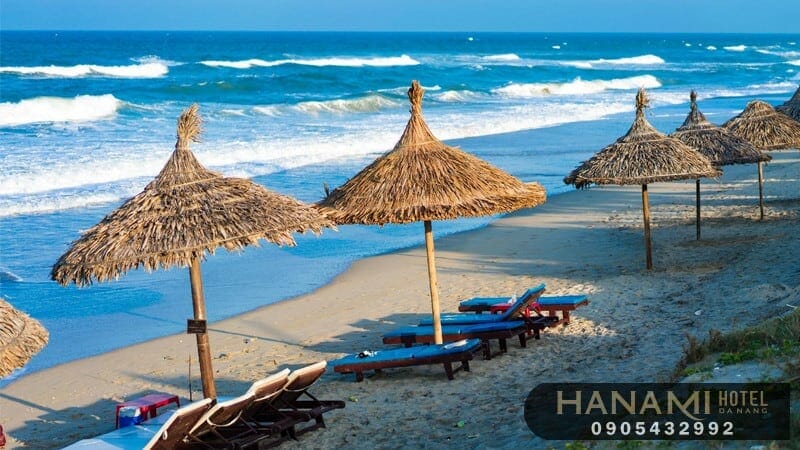 An Bang Beach is a famous tourist destination in Hoi An, Vietnam. This place is known for its wild, unspoiled beauty, and the beauty of nature is still preserved. In particular, this beach was once voted by the US television channel CNN as one of the 100 most beautiful beaches in the world, and the travel review site ranked it in the top 20 most beautiful beaches in Asia.
Visitors to An Bang Beach will be immersed in the clear, blue water with a feeling of extremely refreshing coolness. With a beautiful location and favorable weather, this beach gives visitors a peaceful, relieved feeling to slow down, find their inner peace.
The best time to see the stunning scenery of An Bang Beach will probably be at dawn. The long and wide coastline, along with the light rays of sunlight beginning to shine on the horizon, will make the scene more shimmering and fanciful. You can easily find peace in your soul when seeing a coracle floating on the sea or gentle waves hitting the shore.
Visitors can take a stroll on the beach to view the sunrise or the sunset in addition to engaging bathing experiences. In order to provide tourists with an amazing experience, the beach also provides exciting adventure games like skydiving, windsurfing, canoeing, boating, etc.
In short, An Bang Beach is an ideal destination for those who love peace and quiet and want to escape from the hustle and bustle of the city. This beach also has many cafes, restaurants serving local specialties and fresh seafood. For a relaxing experience, visitors can sip coffee while taking in views of the ocean or enjoy dinner right on the beach to enjoy the great atmosphere.
Although An Bang Beach is quite wild, the catering and accommodation services here are very developed. When having fun here, you can prepare snacks and enjoy it right at the beach. In addition, by just moving to the main street, you will easily find food stalls or restaurants that serve numerous famous specialties in Hoi An.
As for accommodation services, because Hoi An is a very developed city in terms of tourism, there are many hotels, resorts, or homestays for you to choose from. Depending on your needs and personal preferences, you can refer to the most suitable type of accommodation.
An Bang Beach in Hoi An is one of the most popular tourist destinations in Vietnam, attracting thousands of domestic and international visitors each year. The beach's wild and tranquil beauty makes it one of the tourist spots not to be missed when visiting Hoi An.
Ha My Beach – Dien Duong, Dien Ban District, Quang Nam Province
Location:

Dien Duong, Dien Ban District, Quang Nam Province (7 kilometers away from Hoi An Ancient Town)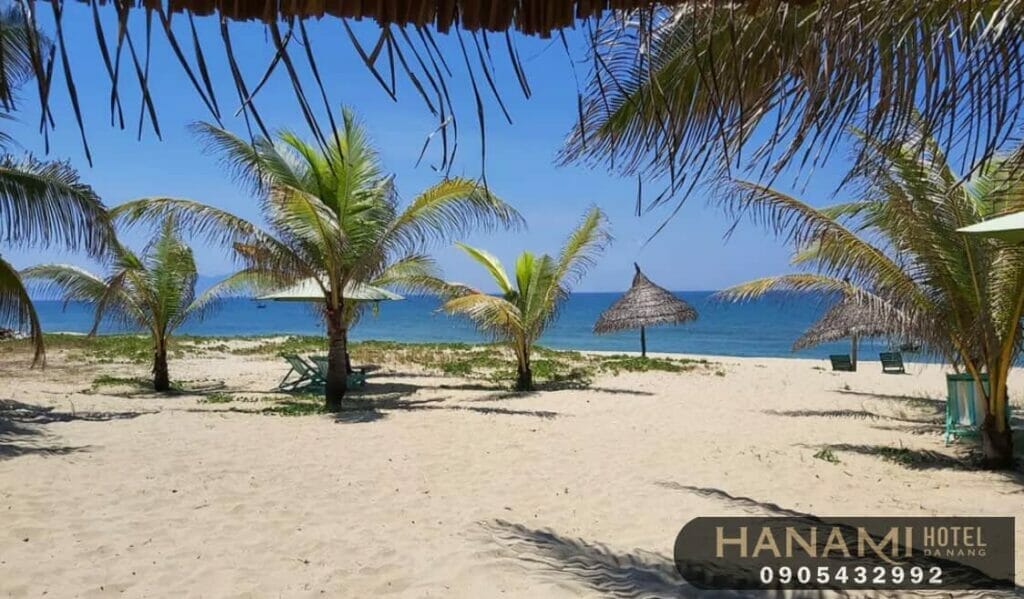 Located along the coast between Da Nang City and the ancient town of Hoi An, Ha My Beach offers favorable accessibility while remaining a safe distance from the tourist rush.
Extremely clean white sand stretches endlessly out of sight and is bordered on one side by Australian pine trees and coconut palms, and on the other lies turquoise waters. The place is remarkable for its gentle hills sloping into the sea and is surrounded by a wilderness you will be able to enjoy the whole day.
Ha My Beach is particularly attractive at sunrise and sunset. It is a pleasure for the eyes to behold the splendid golden landscape lit up by the setting or rising sun. These are also the moments that bring out the most striking scenes, with the departure and return of the fishermen. In the evening, get ready for a wonderful night-time atmosphere and admire the sea, which turns into a huge carpet that shimmers with light from the thousands of fishing boats.
Unlike other Hoi An beaches, Ha My was little-known among international tourists, except locals and savvy expats, until the British Telegraph newspapers listed it as one of the top beaches in Asia. Ha My Beach is centrally located on the coastal route connecting Da Nang City with Hoi An City. Thus, this site is still isolated and unspoiled enough for visitors to find quiet serenity with their loved ones amidst rows of poplar, coconut trees, long orchid seaweed, and unobstructed views of the sea.
Ha My Beach is around 7 kilometers southeast of Hoi An town center. Visitors can get to the beach by renting motorbikes, taxis, or cars. You can also travel by bicycle or tricycle to save money and time.
When coming to Ha My Beach, visitors will not be surprised by the wild beauty of nature. The beach has long and pristine white sand, and green poplar rows surrounding the sea create a beautiful and poetic scene. The quiet and peaceful space of Ha My Beach is an ideal place for visitors to slow down and feel the peace after busy days.
Swimming is one of the most popular activities at Ha My Beach. The sea water is blue, and the fresh air allows tourists to unwind and enjoy a peaceful moment with family, friends, or relatives.
In addition, visitors can participate in recreational activities such as surfing, walking along the beach, or playing football, volleyball on the sand. For those who love to explore, Ha My Beach also has many attractions, and visitors can also savor typical dishes of the central sea at the seaside restaurants.
If you want to rest and spend the night at Ha My Beach, you can look for resorts or homestays that meet your demands. Visitors will have a fantastic time at one of Vietnam's most beautiful beaches thanks to the comfortable, peaceful, and natural space.
Cham Islands – Tan Hiep Commune, Hoi An City, Quang Nam Province
Location:

Tan Hiep Commune, Hoi An City, Quang Nam Province, about 20 kilometers off the Cua Dai coast.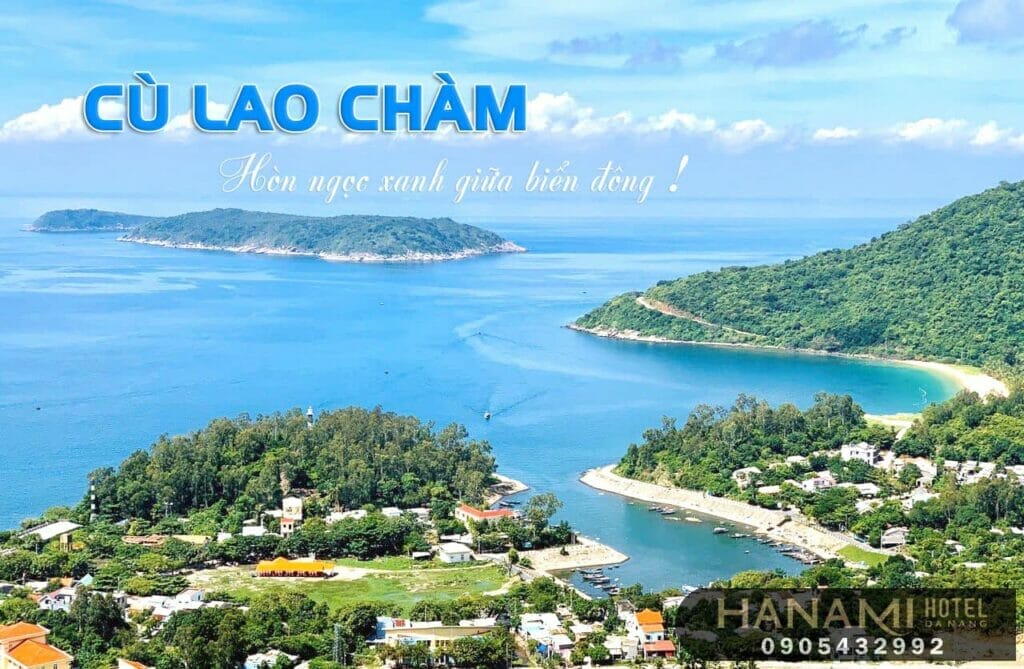 The Vietnamese residents call this cluster Cu Lao Cham. Cu Lao means an island built up by the deposits of soil and rocks from the river or the sea flows. People have inhabited the Cham Islands for about 2,500 years. On Cham Islands, there are many artifacts proving the existence of the Cham civilization and the Vietnamese people in the past. You can easily encounter buildings that are hundreds of years old. Cham Islands possess a large biodiverse area with many flora, fauna, and a rich marine ecology. In 2009, the Cham Islands Biosphere Reserve was recognized by UNESCO.
The Cham Islands consist of eight awe-inspiring islands: Hon Lao, Hon Dai, Hon Mo, Hon Khoi, Hon Kho Con, Hon La, Hon Tai, and Hon Ong. Hon Lao is the star of the show and the only inhabited island, while the others, despite being mostly rocky mountains, still hold their unique charms.
Bai Ong is considered an ideal destination for those who want to find peace and comfort. The magnificent scenery is created by the smooth white beach and straight green coconut palms, and the pure blue water allows you to swim safely. 
If you enjoy scuba diving, Bai Xep is an excellent choice. It boasts stunning coral reefs and crystal blue water where you can look for a variety of sea creatures. The beach is widely regarded as one of the top diving spots in Vietnam.
Visit Bai Huong for a special adventure, where a small fishing village is hidden behind an intriguing primeval forest. Here, you can learn about local life and enjoy fresh seafood caught from the surrounding waters.
Various tourist activities are offered to meet almost all the demands of tourists. Visitors can relax, go hunting, fishing, even fishing octopuses… Visitors also have the chance to view the sea swallow nests clinging to the towering cliff. In particular, tourists can admire the beauty of coral by diving. The best season for diving is the summer (from June to the end of August) when the sunlight is strongest. Cu Lao Cham is popular for its seafood and delicacies (octopuses, lobsters, fish's fin, abalone, kaki, cholonia's eggs, birds' nests…) and fascinating souvenirs (pearls, conches, tortoise-shells…).
To reach Cham Islands, you first need to arrive in Hoi An city. However, Hoi An doesn't have an airport within the city. Though Hoi An is in Quang Nam Province and there is an airport in Tam Ky City of Quang Nam, the nearest airport to Hoi An is in Da Nang City. It is very easy to travel to Da Nang International Airport from Hanoi, Ho Chi Minh City, or anywhere with an airport, because Da Nang is a big city, there's always flights to Da Nang. From Cua Dai Port in Hoi An, you've got two options:
The quick and thrilling speedboat journey, a mere 30-minute ride.

Or the slower-paced, more scenic journey by the local market boat.
Tips for Having the Perfect Beach Vacation
Beaches never fail to leave us bewitched, and even though all of them look similar, there is always something that sets each of them apart. If you are a beach person, you'd certainly wish to spend most of your vacation at the beach. So, to ensure that flawlessness follows you on your trips, here are the ten most important tips for beach vacations. These tips and tricks will come out as a helpful resource whether you are traveling with kids or alone.
Know how to identify rip currents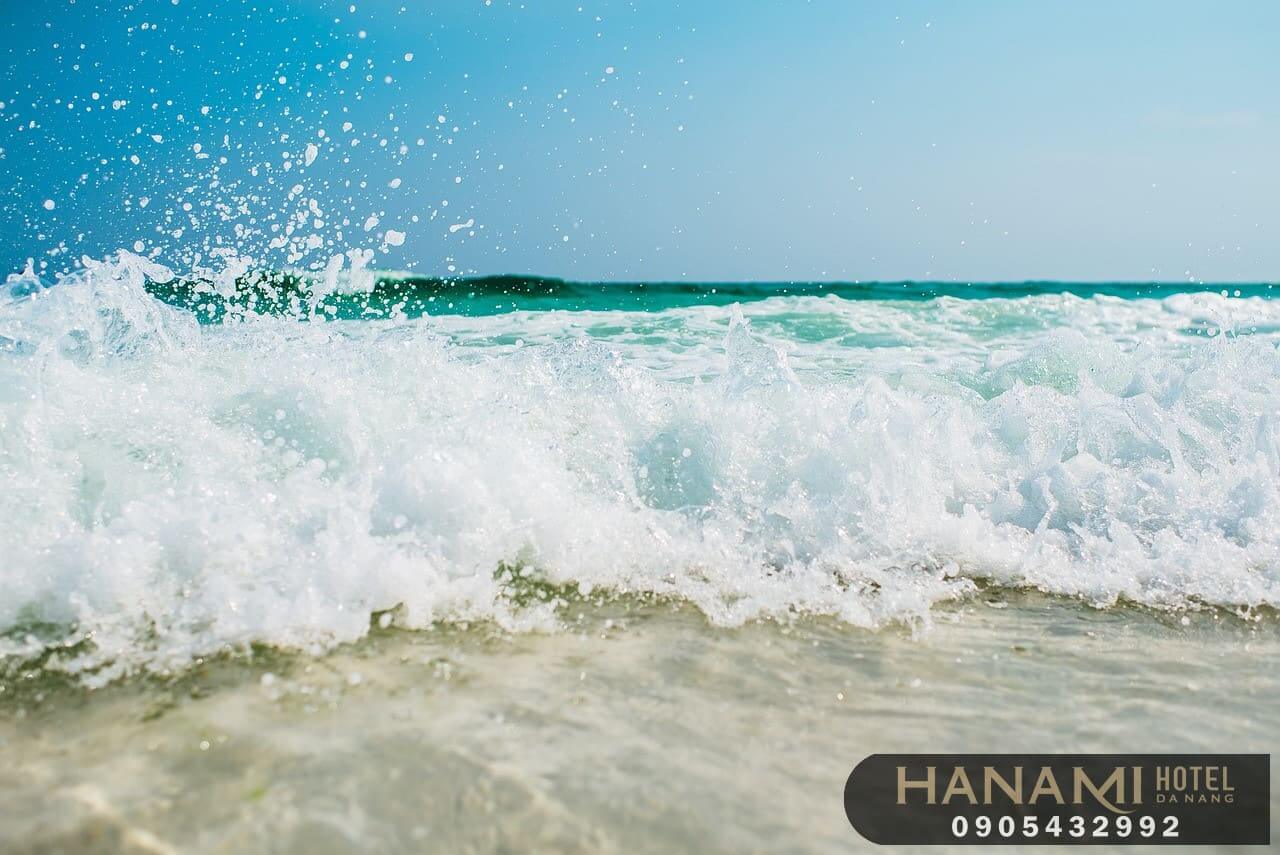 Beaches, as we know them, can have sporadic currents. The rip currents are so sudden
and strong, it wouldn't give you enough time to fight for your life, especially if you don't know how to swim. Some of the signs that will help you identify rip currents are signboards at the beach, discolored water near the shore, and differences between the waves.
Sunscreen is a must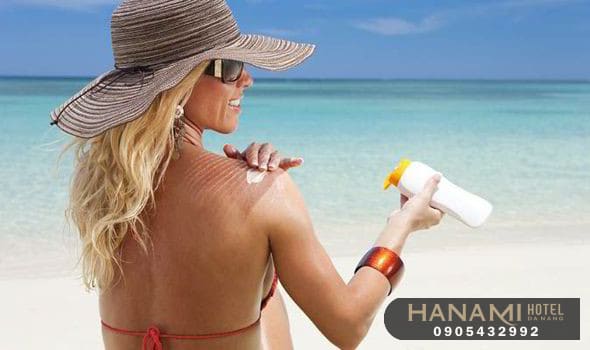 We cannot think of the beach without thinking of sunscreen, yet this is an essential that many people either forget or just want to ditch. It is important as it saves you from harsh ultraviolet rays, which get harsher when we are swimming in salty water. A higher SPF rate is suggested for anyone going on beach vacations.
If you are not an expert swimmer, swim closer to life guard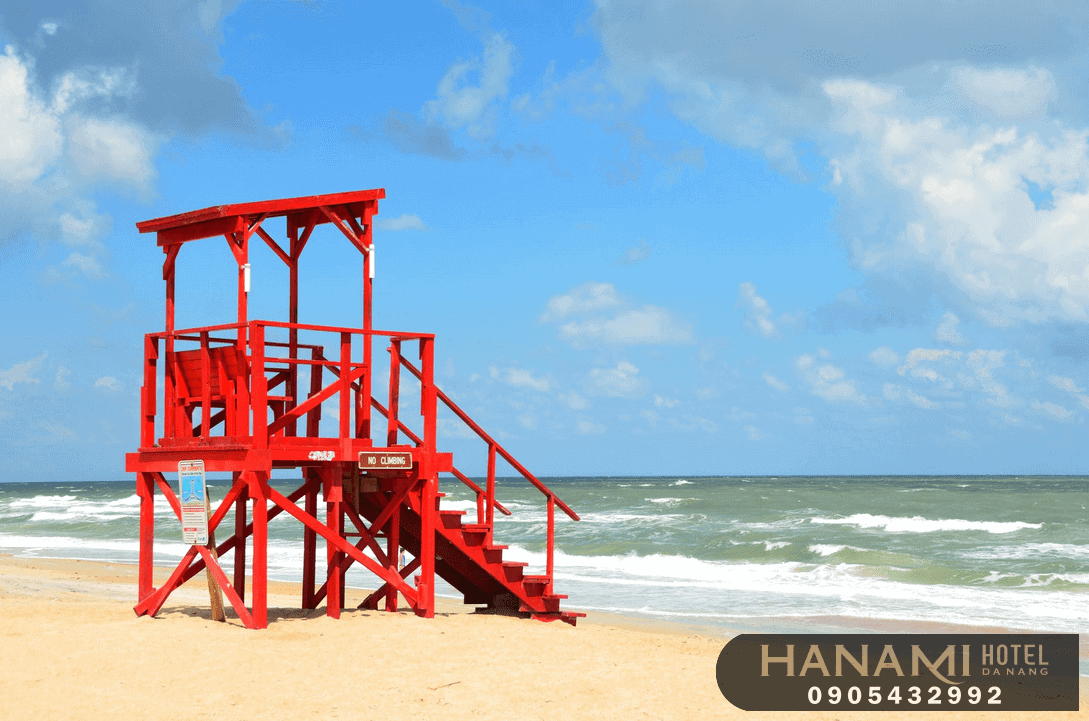 The waves, as we earlier discussed, can get unpredictable. So, if you are someone who cannot swim but still wants to go in for the game while the waves are softer, make sure you are staying around the lifeguard. This way, in case of any mishap, the guard will be able to act more quickly.
Don't forget first aid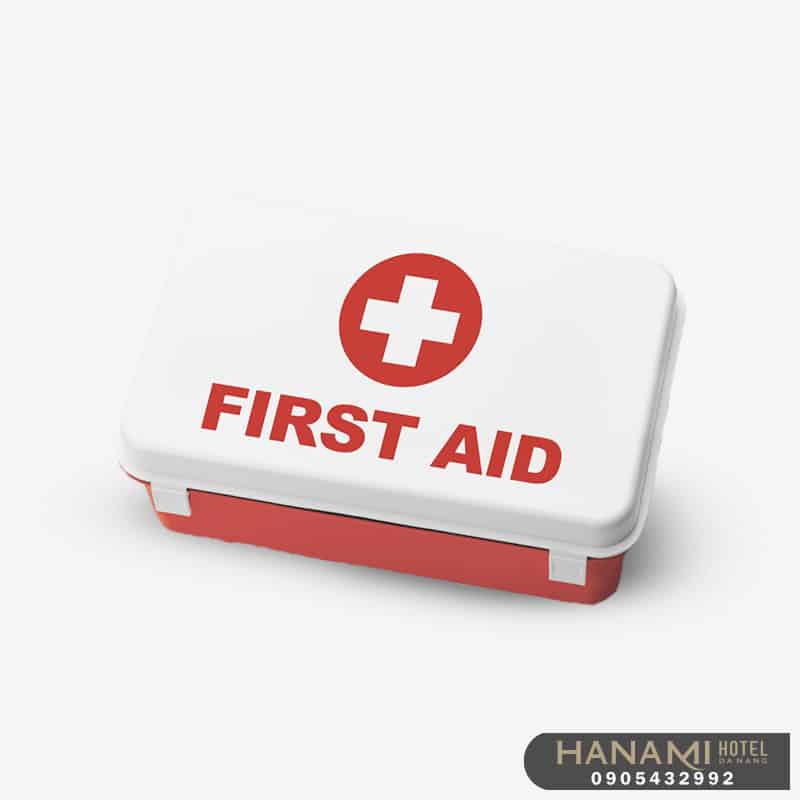 This is another important addition to our beach tips checklist. Make sure you have a small first aid kit, especially when traveling to a rather isolated beach.
Research regarding food options around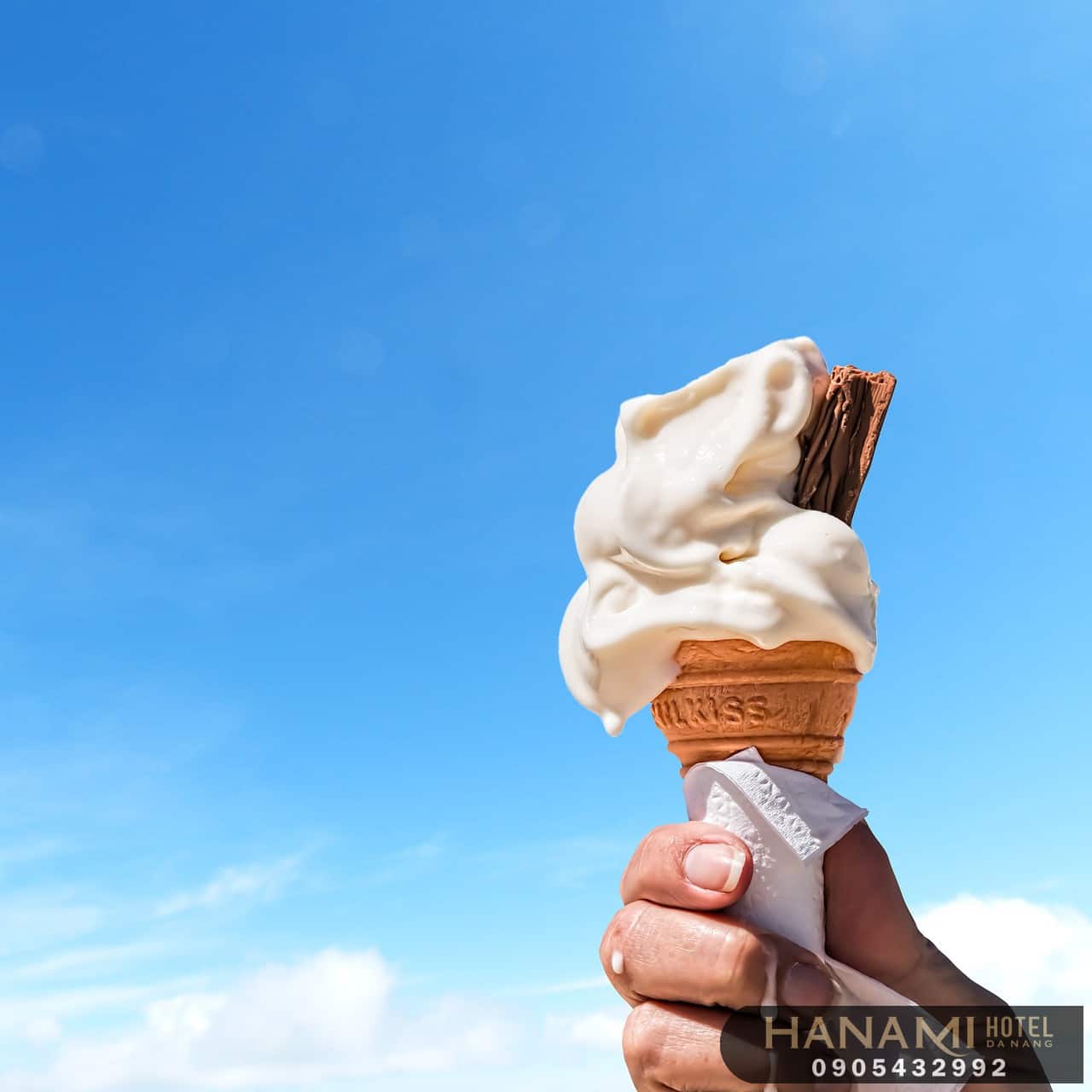 Food is among the most important things you need for your beach escapade. So, whether you are visiting a popular beach or an offbeat one, make sure you know if there are food joints and shacks around. And if you are a vegetarian, confirm that the menu contains food options for you.
Pack light but efficiently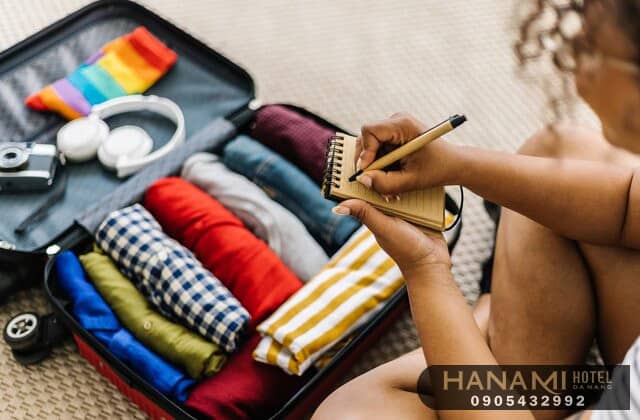 When we are going on a beach vacation, carrying around heavy baggage and then taking care of it the whole time would be the last thing we'd want. So, keep in mind that you only carry the important things you need for the beach.
Ditch the gadgets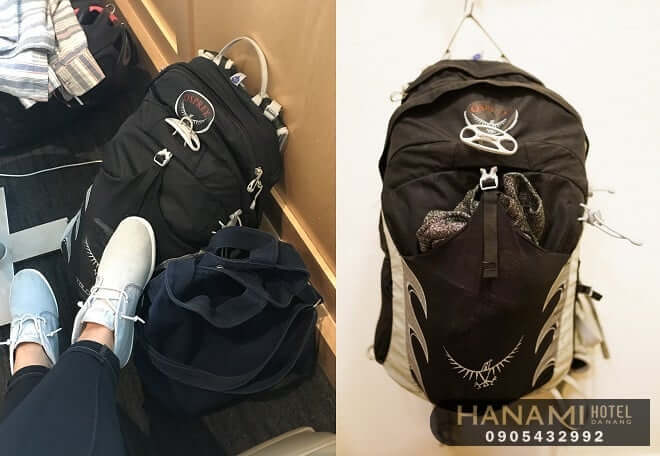 Since, this is the place where our gadgets are more prone to be either stolen or getting damaged due to water, you would surely want to ditch the gadgets. You won't need them! Unless, of course, you want some envy-sparking pictures.
Apply some baby powder before you sunbathe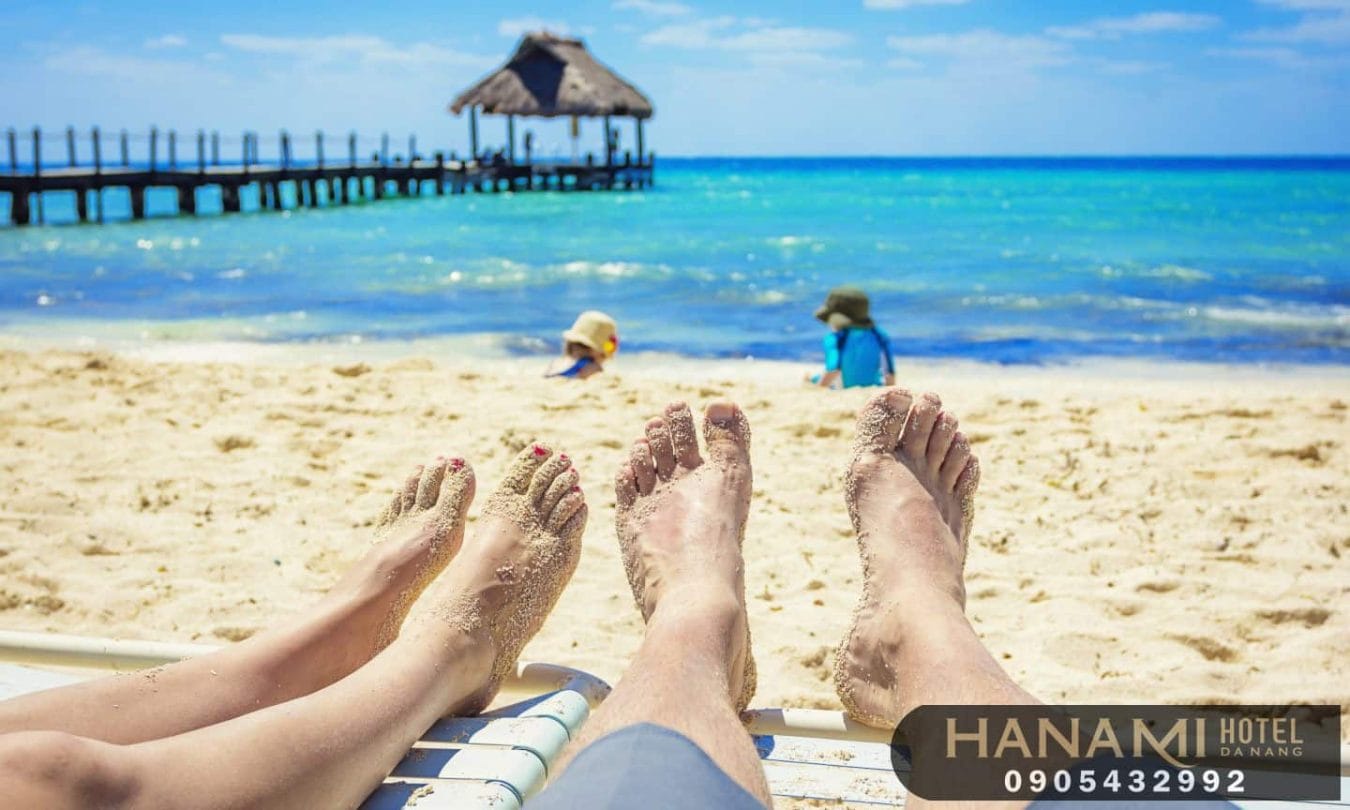 Who doesn't hate it when sand sticks everywhere in the body?! Well, this is the hack you need. Rub some baby powder on your body parts, and it will stop all the problems altogether.
Hanami provided the information about the most beautiful and appealing beaches in Hoi An in great detail above. Hopefully this information will be useful for visitors to have great experiences when visiting Hoi An Beaches and memorable memories when coming to this land, where nature and people have left an impression in the hearts of those who have visited.