Top 10 most ideal Da Nang Specialties to buy as a gift
Many tourists are hard to resist the attraction of Da Nang's specialities even they only try it once. Those dishes are too yummy to make them purchase as a gift and bring back to the country for their loved ones to experience that great tastes! 

Da Nang is known as a beautiful, green, and civilized coastal city and "Paradise of Central region's food" where live friendly local people, with wonderful landscapes. Tourists come here not just for sightseeing beautiful scenery but also enjoying the delicious specialities of Da Nang. The guide that follows is the top 10 places for you to drop by.
Top 10 eateries serving specialities in Danang that only the locals know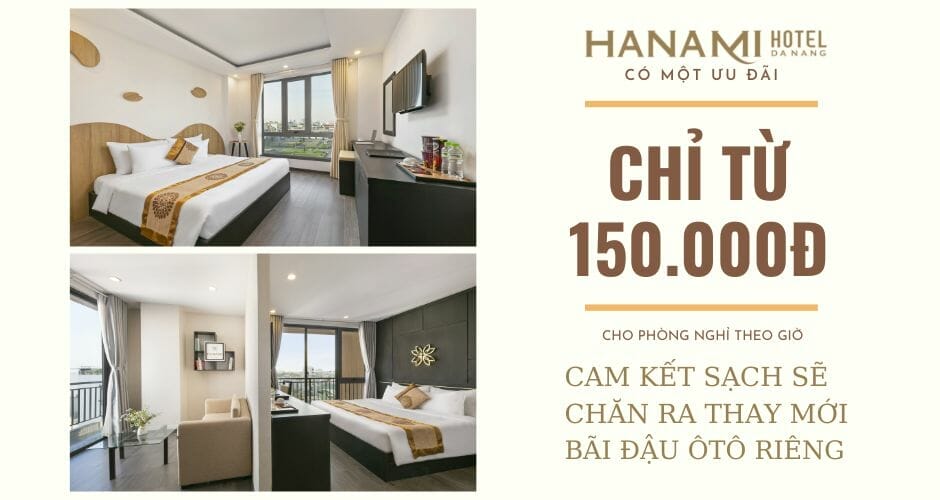 Top 10 most fabulous Da Nang's specialities to buy as a gift
1.Squid simmer with tamarind.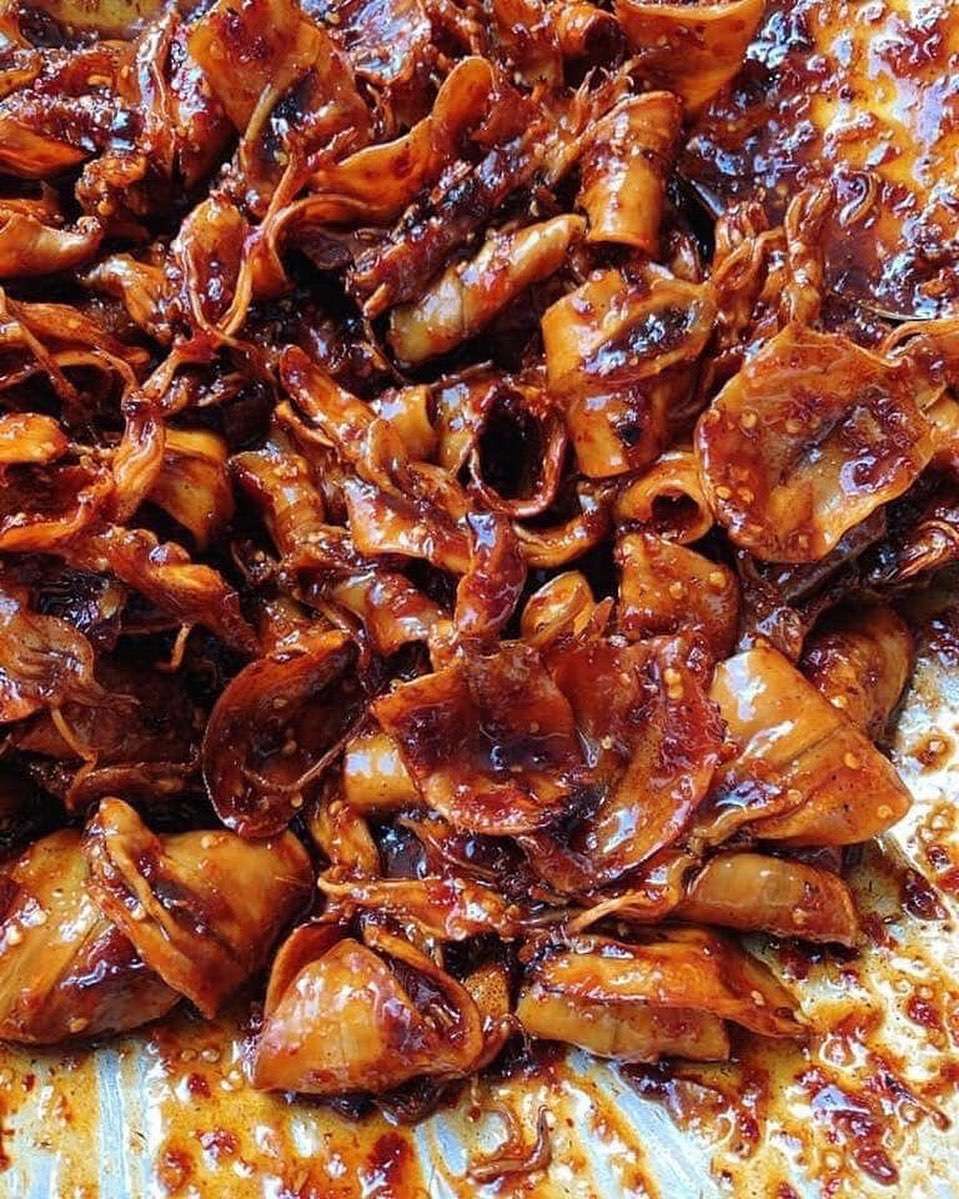 Price: 6 bucks/ 500gr box
This is a speciality of Da Nang. It is extremely tasty and attractive, which leaves an unforgettable impression on tourists. Squid simmer with tamarind is a combination of sour, sweet, salty, crunchy, chewy, and charming flavours that can trigger your taste buds. This dish has the best taste when eating with steamed rice.
2.My Khe seaweed – Da Nang Specialities

Price: 3.5 bucks/100gr pack
Khue My seaweed is awesome Da Nang food as a gift to bring home after leaving the city. It would be great if you have a bowl of seaweed soup in the hot summer days. Moreover, the seaweed is handpicked, dried, and easy to pack. Especially, this gift is perfect for snack lovers. 
3.Nam O fish sauce – Da Nang cuisine

Nam O fish sauce is a famous brand in Da Nang. It is handcrafted from the main materials, black anchovies. Besides, the freshest anchovies are selected, incubated with salt, and distilled in almost one year to produce the delicious fish sauce drops which satisfy every taste.
4.Da Nang half-dried cuttlefish

The freshly caught squids of the Da Nang sea will be basked under the harsh sunshine of the Central region to keep the sweet and softy taste. Half-dried cuttlefish are retaining the soft, chewy, and sweet taste which makes you hard to resist. If you're wondering what suitable gift to buy, this stuff is the exactly correct answer for you!
5.Mrs. De mixed pork

It can be said that Mrs. De mixed pork is the favorite food of so many people, and this is also a mainstream specialty from decades of this coastal city, Da Nang. Mrs. De mixed pork is ​​made from lean pork, mixed with spices and wrapped in banana leaves to ferment, according to her family recipe. Hard to find any words that could portray the fully charismatic tang of this Da Nang mixed pork. This is something you should definitely try and buy as a gift from Da Nang.
6.Marinated giant catfish

The taste of salty fish sauce combining with the natural sweetness of sugar and the spicy pepper makes marinated giant catfish become a well-known snack in Da Nang. Just try to grill it up and enjoy the charming fragrance, then close your eyes to peck at it with some beer. That's why it's always a go-to snack for many eaters.
7.Aunt Can ground shrimp sauce

Aunt Can ground shrimp sauce has been famous for a long time all over the country. It will be a pity if you do not have the chance to enjoy this dish or not to buy a few jars as a gift before coming home. The ground shrimp sauce is made by the family's secret recipe bequeathed by the last generations. The relish brings an excellent flavor and a good blend.
8.Da Nang beef roll

Da Nang beef roll is ubiquitous throughout the Central region of its remarkably delicious flavors. It is the exclusive food of Da Nang people, and no place could get this characteristic taste. Beef roll is made from beef 100% without any additives or preservatives, so that it is very pleased by visitors, including the locals here. It would be great if you choose Da Nang beef roll as presents for your family and friends.
9.Baked coconut cracker – Da Nang Specialities

Baked coconut cracker is a very popular snack in Da Nang. It is made from fresh coconut combined with sugar, baking powder, then baked to create an incredibly unique aromatic-crispy taste. This speciality is quite simple but still surprises you with its rustic attraction. It will be a mistake if you do not bring it to your home as a present.
10.Deer jerky – Da Nang Specialities

The jerky deer pieces look long, red, and very attractive. Its aroma is sure to attract you at first, and when you give it a bite, you will be stunned by its taste. Deer jerky is made from deer farms in the mountainous areas of Da Nang. The drying process is pursuant to standard procedures to keep the signature of the Central. Deer jerky is marinated with spicy, salty and sweet flavors that will be awesome to nibble.
Where to buy Da Nang specialities?
Da Nang welcomes hundreds of visitors each day, so there is a wide range of addresses offering Da Nang specialities to serve the need of eaters, such as:
Han market, Tran Phu St
Con market, Ong Ich Khiem St
BigC supermarket, Hung Vuong St
Metro supermarket, Cach Mang Thang 8 St
Dai Loc Phat supermarket, No. 12 Hoang Hoa Tham St, Thanh Khe
Isolated rooms area, Da Nang International Airport
Bac My An Market, 95 Ho Xuan Huong St, Bac My An, Ngu Hanh Son
Where to stay in Da Nang?
In order to find out addresses to buy Da Nang specialities easily, you need to stay in a hotel that is closest to the locations above. It's none other than the Hanami Hotel Da Nang. 
Hanami is a 3-star standard hotel on no. 61-63 Hoang Ke Viem St, in the heart of Da Nang city with a fantastic view toward My Khe beach. In this hotel, you can relax and enjoy a dreamland, explore famous street foods, have your breakfast and coffee joys while viewing the beauty of the Han River. Moreover, with the friendliness and enthusiasm of Hanami staff, you will be best consulted about the places to buy those specialities.
Da Nang specialities are not too precious or unobtrusive but always ordinary and countrified. Therefore, spend sometimes buying some of those dishes for your family and friends!