Known as the travel heaven, Da Nang has many great destinations for tourists. One of which is Lai Thieu Ecotourism site, which is receiving a great deal of travellers' interest. The place is better for a group of tourists such as family, groups of students, or company.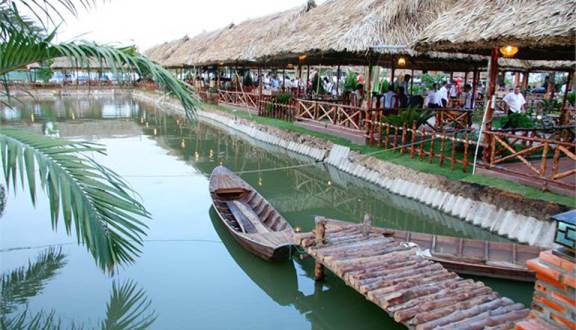 Since 2017, the Lai Thieu Ecotourism site is quite a new name on Da Nang tourist map. 30km away to the west, the site is located in Hoa Phu Commune, Hoa Vang District with an area of about 50 h.a. 
 Lying near Ba Na Hills, Doi Stream, Flower Stream (Suoi Hoa), and Ngam Doi Eco-tourism zone, and more, Lai Thieu is easy to reach. This ecotourism site has increasingly attracted lots of tourists to come for its close nature, which is bold in Southwest Vietnam's feature. If you are considering where to go when touring in Da Nang, scroll down for the Lai Thieu Eco-tourism site travel guide. 
How to get to Lai Thieu Ecotourism site
Address: Phu Tuc hamlet, Hoa Phu Commune, Hoa Vang District, Da Nang City, Vietnam
Telephone: (0236) 3 56.5678 – 0916.56.56.78
Email: info@khudulichsinhthailaithieu.com
 Get in a car and head west for 30 km from downtown Da Nang, you will hit the spot. The way to go is quite easy. Especially, visitors can enjoy the landscapes on the sides en route because it's one of the key tourist areas in Da Nang. 
Lai Thieu Ecotourism site's Ticket Prices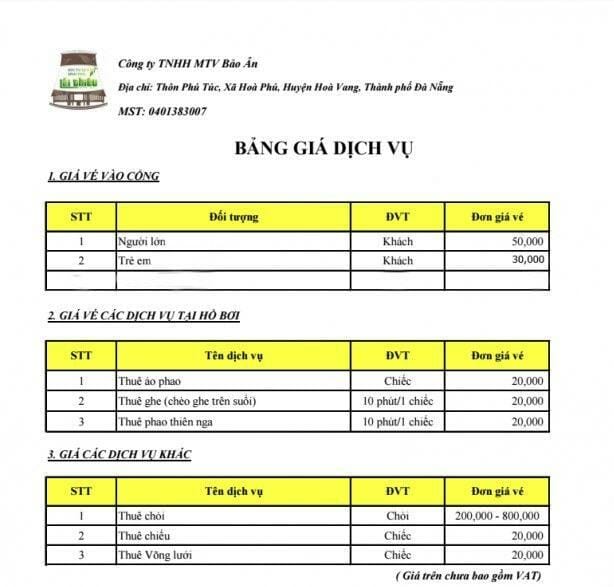 The investor renovated and built the Lai Thieu Ecotourism site with a wish to offer a green, environmentally friendly space based on the green - clean - beautiful criteria. Accordingly, the ticket prices for 2 different zones are affordable, too. 
 Entrance fee:
Adults: over 2 to 3 dollars/person. 

Children: over 1 to 2 dollars/kid. 

Parking fee: over 1 dollar/car. 
Admission fees for the swimming pool:
Adults: around 2 dollars/person. 

Children: over 1 to nearly 2 dollars/kid. 

Swimwear: around 1 dollar/suit
 The above price range is for all, even groups of tourists. 
What to do at Lai Thieu Ecotourism Site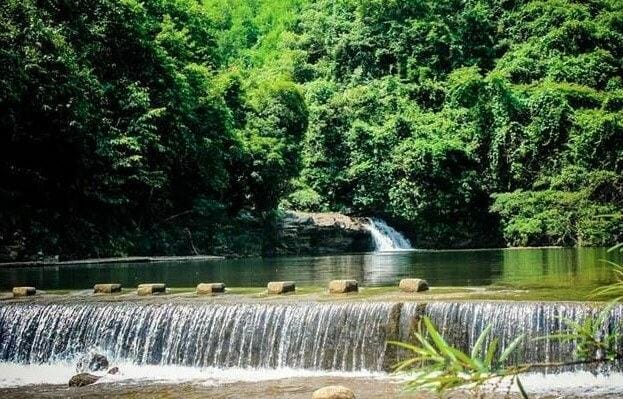 The place was constructed on the foundation of the Southwest countryside that gives visitors the experience of a serene rustication. A perfect getaway from the grinds of city life. 
 The first thing you should do after arriving here is to take care of fruit orchards. The attraction pays special attention to the development of green flora, shown by the giant fruit orchard where raises over 120 different kinds of fruits. In which, there are many rare species that hard to find. That's why the orchard is recognized to have the most types of fruit trees in the country by Guinness Vietnam.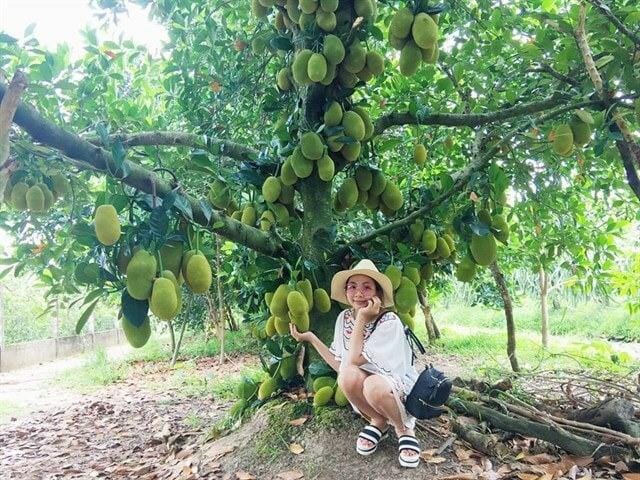 Come here, and tourists can immerse themselves in nature with rows of green, dreamy trees, go sightseeing or take care and pluck the best fruits to enjoy. 
 Learning more about Co Tu ethnic people's culture is also an exciting activity that you should join. And to help visitors have the best experiences and deep understanding, the investor has planned to rebuild the culture-based tourism zone with unique and special ancient houses to preserve and remain the cultural features of the Co Tu ethnic people. 
Entertainment activities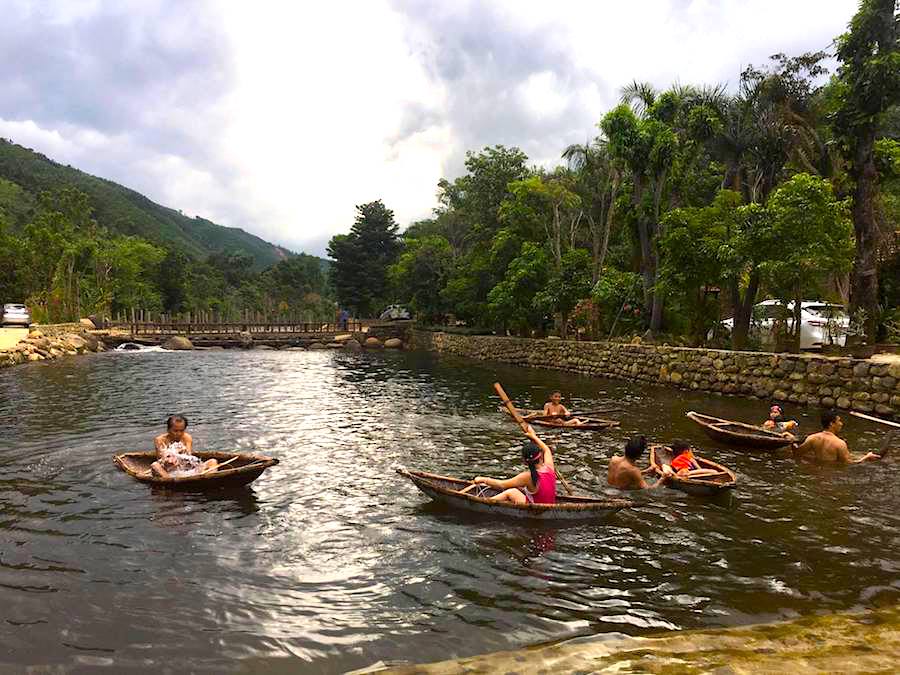 As a key tourist attraction in Da Nang, the Lai Thieu Ecotourism site also has many intriguing entertainment activities aside from its stunning sceneries. 
 Most activities are rural games such as fishing, kite-flying, go boating, swimming, camping, etc. 
 These games are made for groups of visitors as its feature is to connect people. However, worry not if you come here with your family and children because the site has a few playgrounds for kids like zoo and kid's garden, for example. These zones are fascinating, which can help your children get more experiences and knowledge of animals and nature. 
What to eat at Lai Thieu Ecotourism Site
There is a giant fruit orchard in Lai Thieu which means you will get a chance to enjoy rare, high-quality fruit and its juice here. 
 Snails, fish, shrimps, or frogs, anything you can catch during fishing will be served and eaten on your own. 
 Moreover, the ecotourism site's operators also offer food services and assist you to have an outdoor meal amid the vast space. It sounds very nice.
Hopefully, Hanami Hotel Da Nang's sharings can fill what you need to know about the Lai Thieu Ecotourism site. Don't put it out of your travel list if you are going to take a trip to the beautiful beach city of Da Nang. Have a nice trip!