HANDBOOK FOR DANANG TRAVEL: BOOK A HOTEL ROOM
"What is the best time to come to Da Nang?" "Best Danang tourist attractions" or "Best specialties" are the most common questions for those who are planning to travel to Da Nang.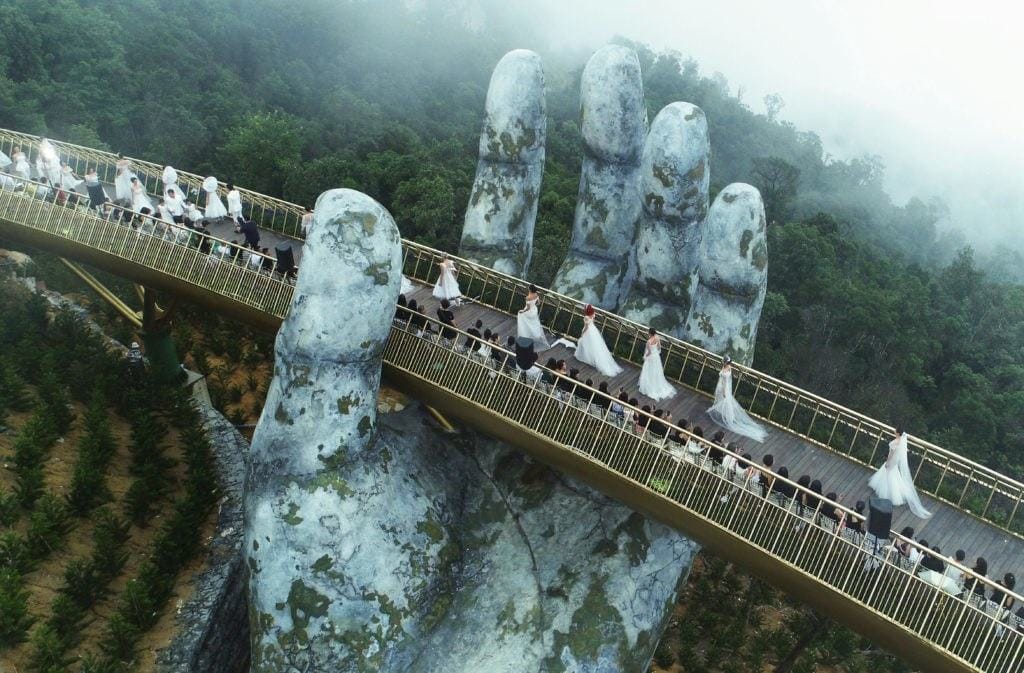 When to visit
The period between June and August is the best time to visit this beautiful coastal city, the hottest period of the year. However, don't worry about such harsh heat; the Danang tourist destinations here always know how to please their guests by cooling down the heat. Besides, travel to Da Nang on holidays is a pretty exciting choice as no matter what time it is during the year. This city promises to bring you very new experiences.
Where to go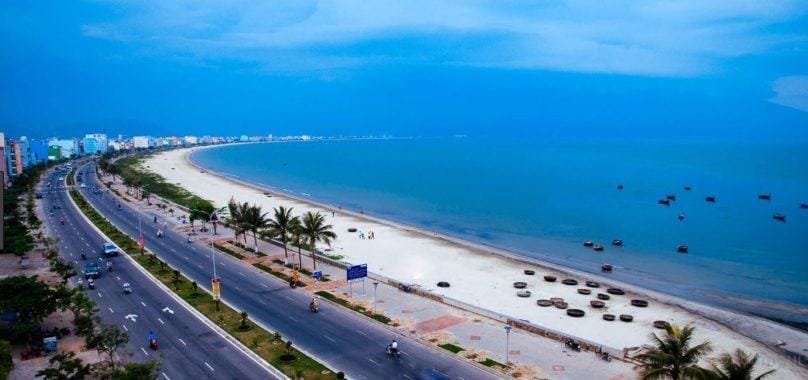 Once come to Pham Van Dong or Bac My An beach, surely any soul ever touch the beautiful white sand on these beaches barefoot won't have the heart to leave.
Ba Na Hills, which is 25 kilometres from Da Nang to the Southwest, has an altitude of 1487 metres above the sea level. The atmosphere up there is always cold and fresh, making it a perfect place for hiding from the typical hot days. Especially, it seems to have four seasons in a day that visitors can freely enjoy the time and exceptional space there.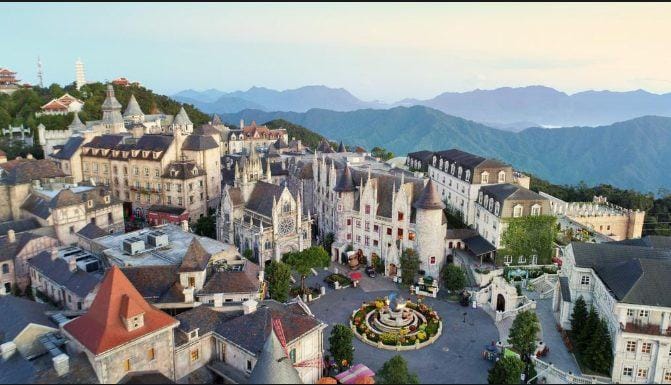 The Marble Mountain is about 7 kilometres from the center of Da Nang to the Southeast, which is in many people's memories of sacred land with the Princess Huyen Khong's Buddhism practising.
Apart from spirituality, the mountain is also famous for its unique grottoes. Standing at the gate of heaven, you can sight the whole city. The high, dangerous, and sheer cliffs here might cause you difficulties in moving, but it's precisely an exciting challenge for the adventure lovers. Know what? Hanami hotel is very close to these tourist attractions that will help your journey more convenient and comfortable.
What to buy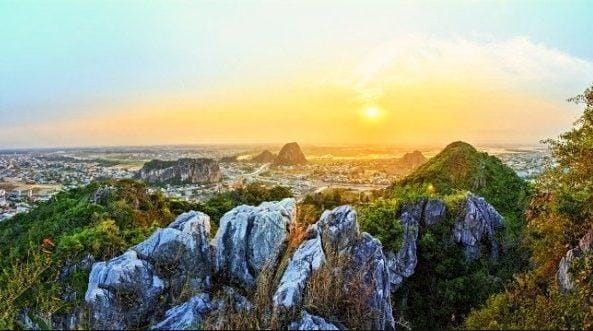 Non Nuoc stone carving village in Marble Mountain is a place of production of marble arts, from souvenirs to utensils, pieces of jewellery. With longtime technique and meticulous process of sharpening, the villagers can craft sophisticated and wonderful items.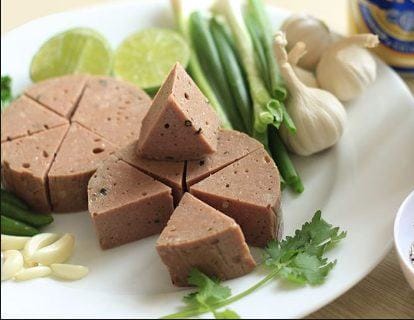 Da Nang Beef Sausage is made from 100% fresh beef shank cured in traditional spices without mixing other types of meat.
The dried squid of this region still has that saltiness from the sea salt, combines with the taste of the sun and the wind that thread into each string.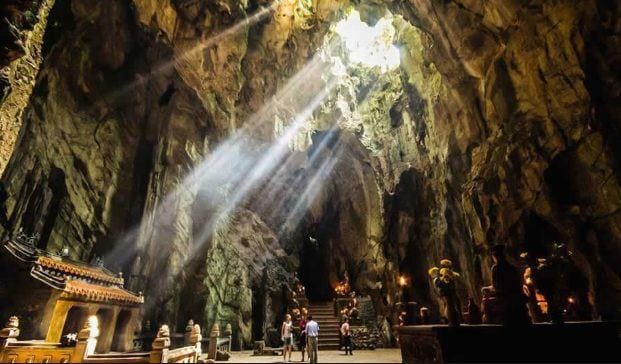 Relaxing space to go in Da Nang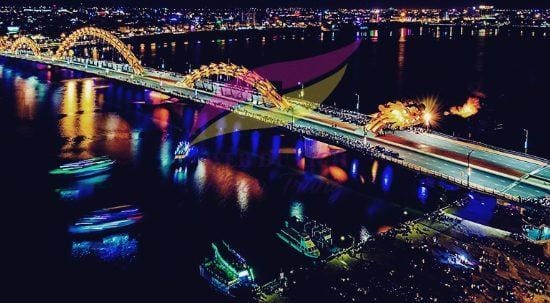 Travellers are preferred sitting on a boat to pass along Han River along with some music for having a blast beside their significant others. How intimate the moment is!
Strolling around the beach by night is much more amazing than daytime. If you haven't been through these feelings then why don't you spend some time on it? It's very worth a shot! By the way, Hanami hotel Danang with affordable price is just 10 minutes of walking from the beach.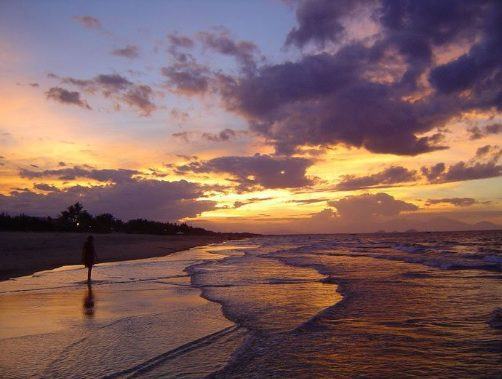 Let's try moving up high from the ground to Hanami Rooftop Garden on the top of Hanami hotel which is designed in European style with a budget menu of beverage.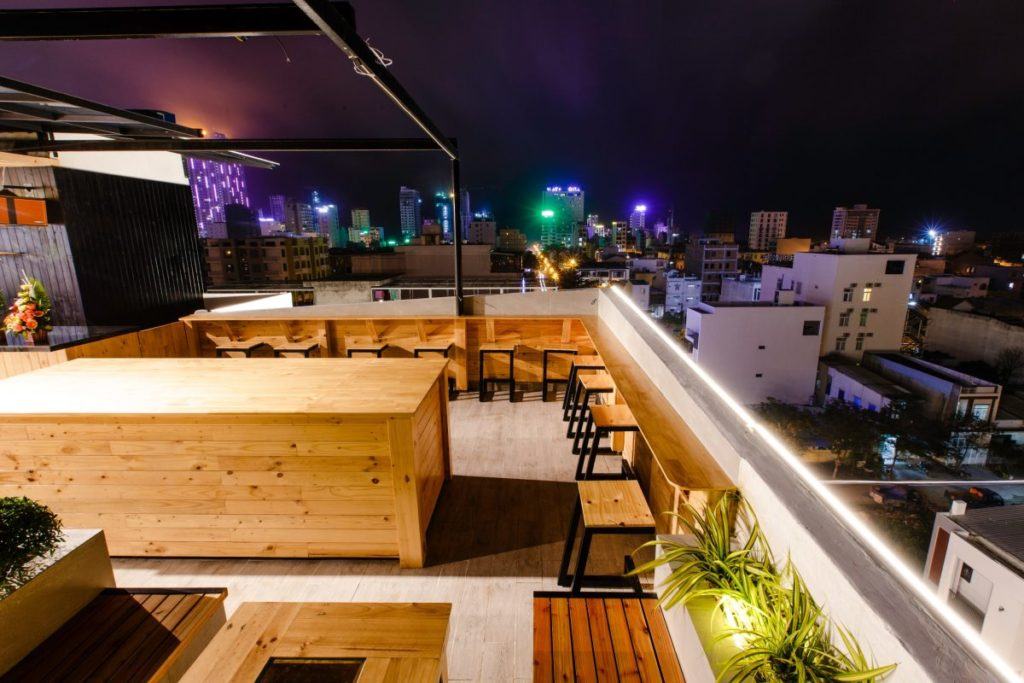 If you're still hesitant and more important, you're in need of tips for Da Nang travel, let's learn more via Da Nang travel experience.