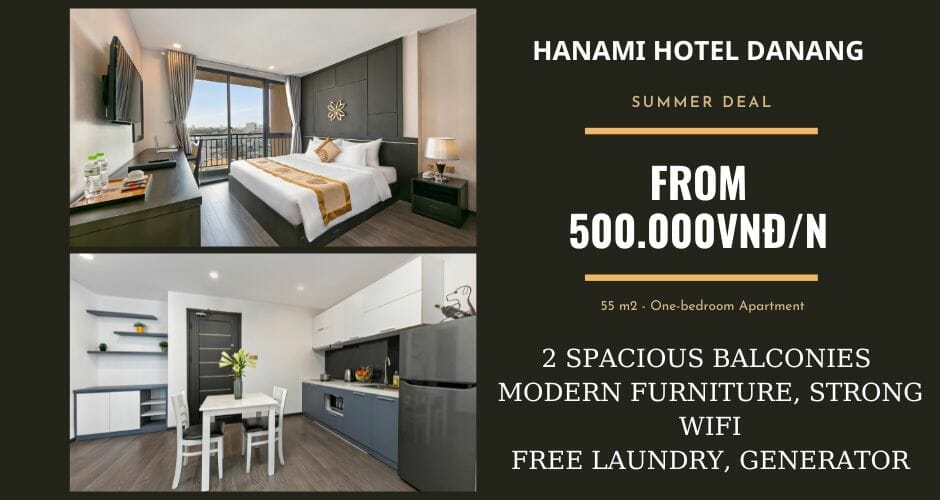 EXPLORING MARBLE MOUNTAINS IN DA NANG
The Marble Mountains are a renowned tourist attraction in Da nang beach city. Been through many ups and downs, these mountains become more and more mighty and unique with diverse shapes of limestone. We got you covered with some new information about this place.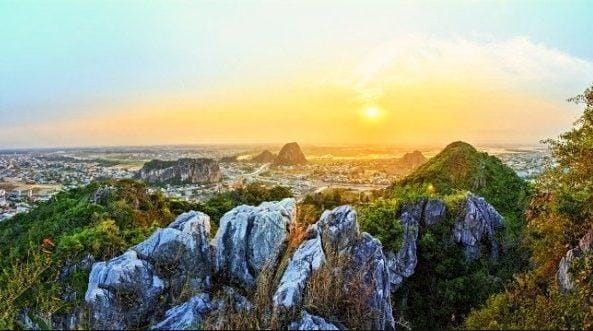 Getting to the Marble Mountains
8 km away from Da Nang city and 10 minutes driving from budget Hanami beach hotel, visitors can quickly notice the mountains by its hugeness. The Marble Mountains are a cluster of five hills sitting side by side, namely Kim Son, Moc Son, Thuy Son, Duong Hoa Son, Am Hoa Son, and Tho Son; in which Thuy Son is the highest one with a height of 106m. Though they are all different in height, their shapes are quite the same when their feet are oval and sharp on the top. The terrain is so sheer that trees grew sparsely, sticking on cliffs and that makes pieces of green. Notably, this area is also notorious for the 600-year-old banyan tree, 350-year-old tropical almond tree, 200-year-old diospyros decandra to name a few. None other than these ancient trees creating antique, specific and unexpected features found in nowhere else.
The convergence of long-time culture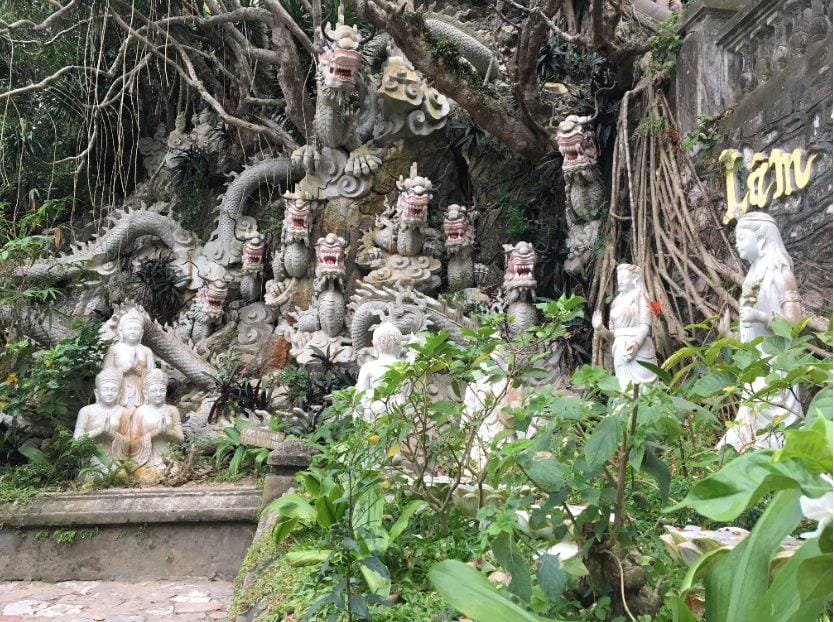 Sitting here are the unique architectural constructions with a long history, where King Gia Long had set his feet on and left his own autograph. Standing on Thuy Son mountain are Linh Ung and Tam Thai Pagoda, they both still upheld its personal dignity despite being repaired many times after damages caused by wars and time. Huyen Khong Cave is the most beautiful among the caves with the shape of the upturned bell. Get inside that tall and huge cave, you will be woken up by freeze wind. There is a big hole on the roof where the natural light goes through and light up the cave. Making it more fanciful and sparkling. Over hundreds of years, the time has magically turned limestone of the Marble Mountains into layers of "bolide" stalactites in the way in and out.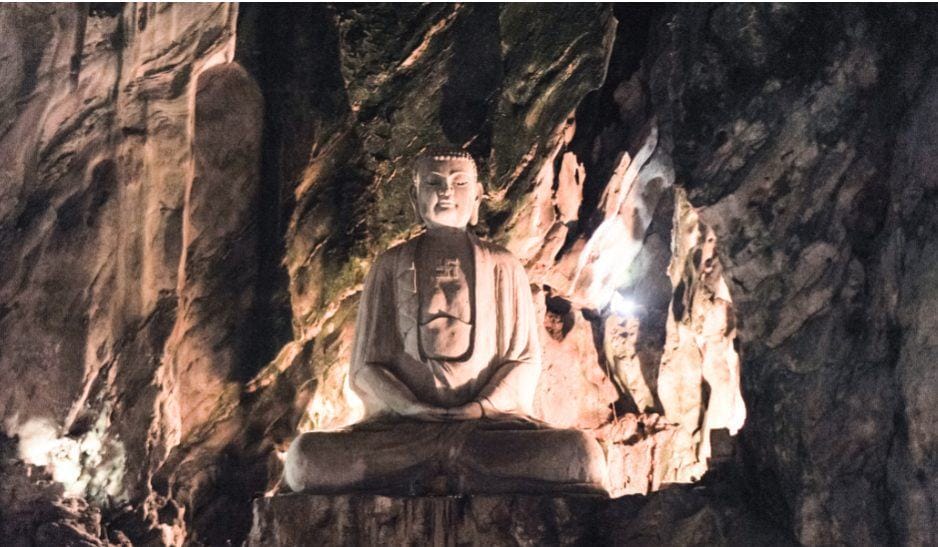 Climbing up high, you can reach the gate of the heavens. Be careful because of the way there is quite steep and dangerous. However, once you get to the place, the whole city view is under your eyes not to mention Non Nuoc beach stretching on the mountain's foot. Nearby is the Non Nuoc Stone Carving Village, a hot spot for tourists when touring in the Marble Mountains. The local craftsmen make plenty of sculptures by their own hands such as bracelet, pestle, mortar or even animal shapes like lions, elephants, and so on. You know what? The Marble Mountains were recognised as National Special Relic in 1980, and the Non Nuoc Stone Carving Village was listed as national intangible cultural heritage in 2014. So why don't you put this destination on your list of Da Nang tourism?
For more information on Danang tourist attractions as well as Da Nang cuisine, check it out here.