If you are a travel lover, you have most likely heard of and are familiar with the Resort. This type of stay is presently quite popular among customers. There is a tendency to find resorts when tourists have high-class travel plans. So, do you know the information related to 'What is resort? The procedures and conditions of resort business from A to Z?' Let's find out with Hanami Hotel Danang through the following article!
What is resort?
Resort means a place where people can go on vacations to relax or for an activity they enjoy. This is a type of high-class accommodation and resort, built in blocks or a complex of independent villas with beautiful scenery, aiming to serve the customer's needs for a vacation. The resort's space is an overall combination of accommodation areas such as restaurants, swimming pools, entertainment-sports areas, ornamental plants, and so on.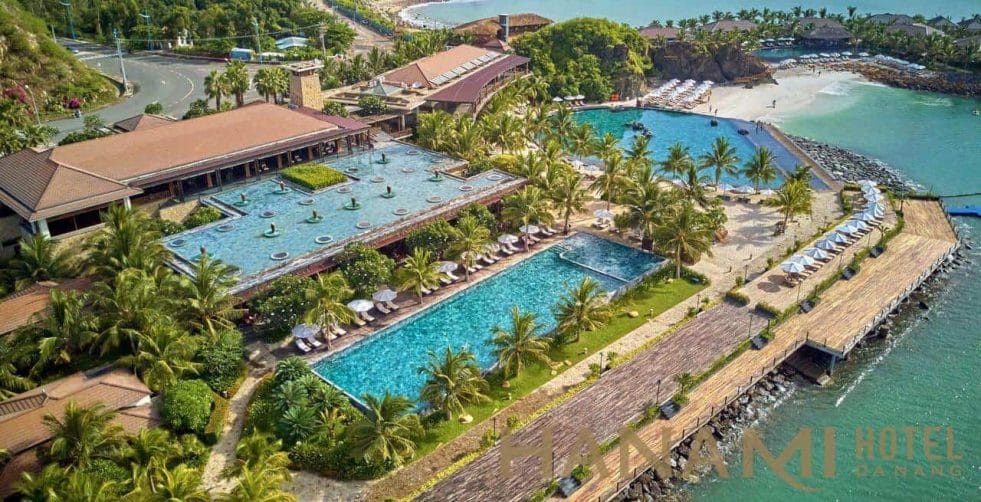 A resort can also be considered a type of hotel, so the resort's hierarchy is similar. Resorts are rated from 1 to 5 stars based on their level of comfort and quality of service. So, the cost of quality and service will rise as well.
5 characteristics that contribute to the type of resort
Synchronous and unique architecture
The architecture of the resort will often be built into blocks that are linked together or include independent villas. Currently, the architecture of the resort is built in the style of a house with only one to two floors that are located far from each other. It can be constructed by combining natural materials such as wood, cork, bamboo, and so on, which brings the feeling of a sense close to nature.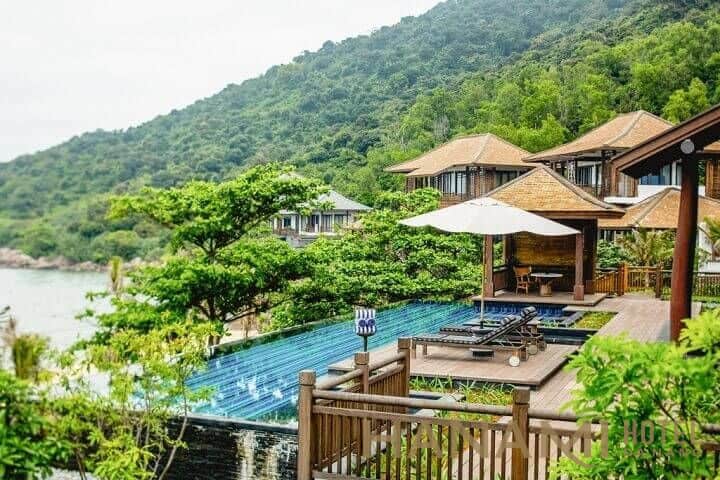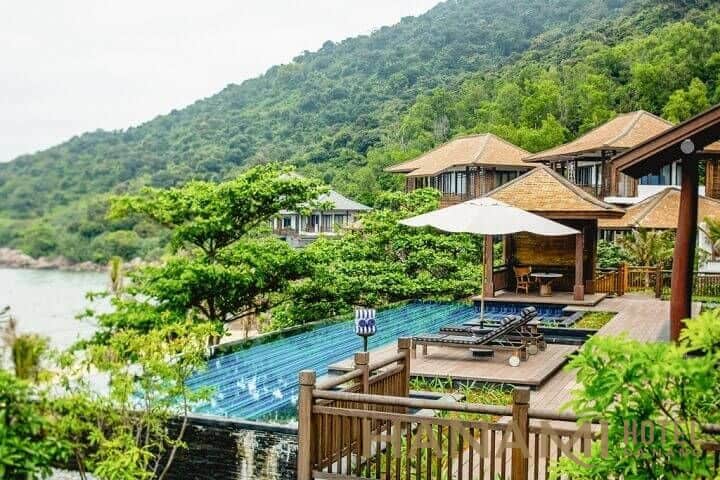 The architectural space of the resorts is more than just the decoration of the rooms or the organization of the interior. They always emphasize unity and consistency in the design and building process in order to provide harmony between the resorts. Cottages in the resort, are located among resort complexes and surrounded by the natural landscape.
Spacious space to immerse yourself in nature
One of the most recognizable features of resorts is that they are often built next to large hilly areas or beaches with large areas up to tens of hectares.
The reason that resorts are frequently developed far from the center and near the sea and hilly areas is to meet the needs of relaxation in a quiet space, enjoy a source of fresh air, and cool, and assist guests in becoming immersed in nature. The living area is only a small part of a resort; mainly the exterior is carefully cared for and protected.
Resort is a place where consumers with good economic conditions can be served
For this type of accommodation service, the main customers are usually business customers, those working in the entertainment industry, and others who have a high ability to pay. Resorts are not like other types of ordinary accommodation. All of the needs of guests are usually met totally and unconditionally here. Indeed, the service quality is very excellent, ensuring satisfaction for each customer.
The resort reflects the unique cultural features of the locality
The majority of the design ideas of some resorts often come from the localities where the resorts are built, bringing uniqueness and creating a unique highlight for each resort.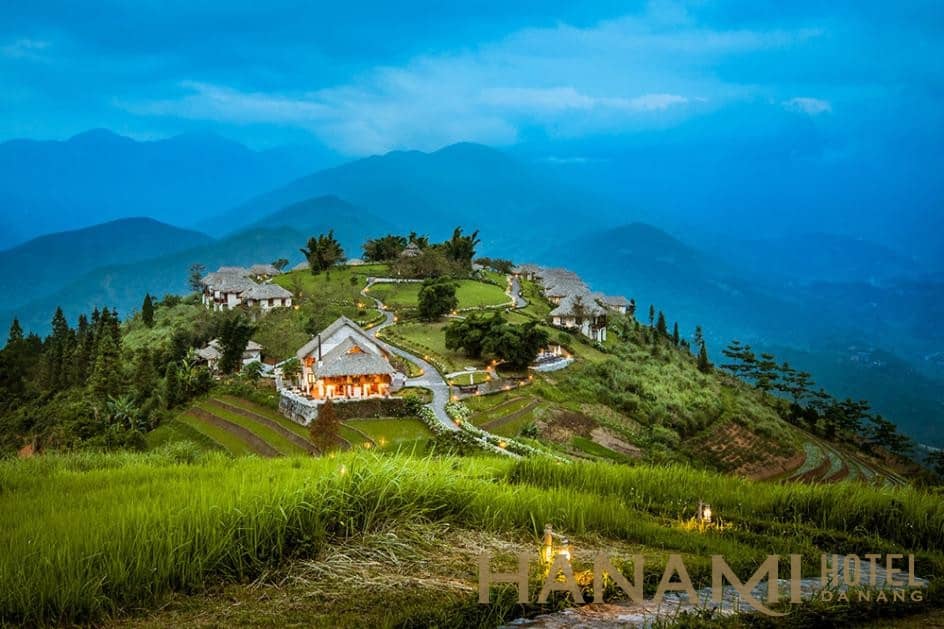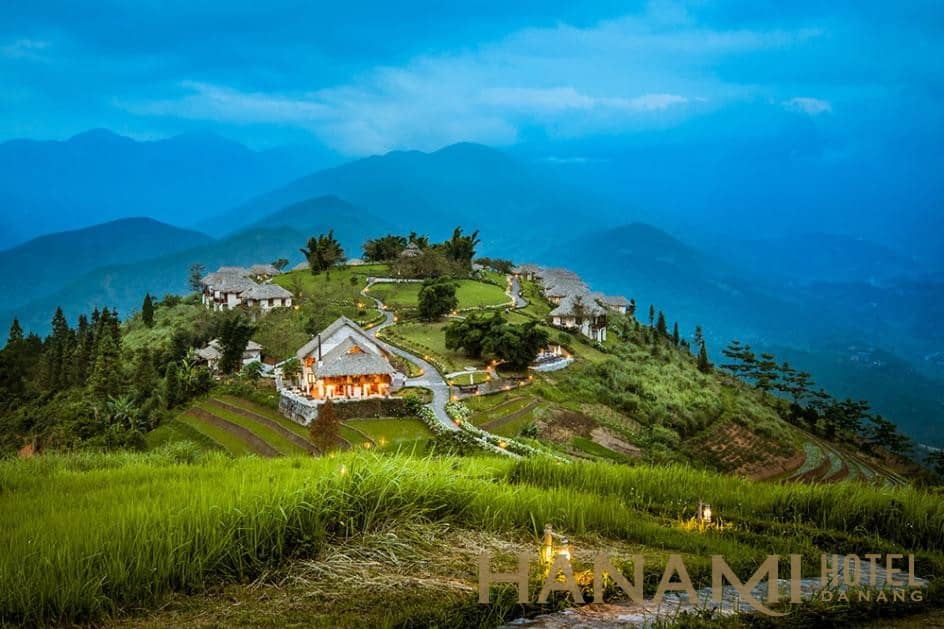 Vietnam is a country famous for its regional cultural richness. This has provided favorable conditions for investors to consider creating resorts with innovative ideas while still retaining the local unique features.
International standard service quality
Currently, the majority of resorts in Vietnam are operated as joint ventures managed by international hotel groups or foreign enterprises.
As a result,  resorts often comply with clearly defined international standards in terms of dress, manners, service procedures, etc.
The resort workforce is in high demand since it is run by foreign corporations, with the goal of providing customers with the best and most wonderful experience.
Some current popular models of resort business 
Property Resort (Convenience resort)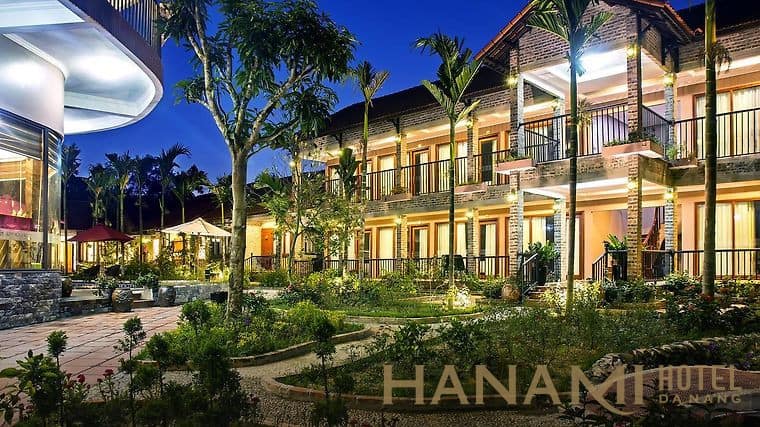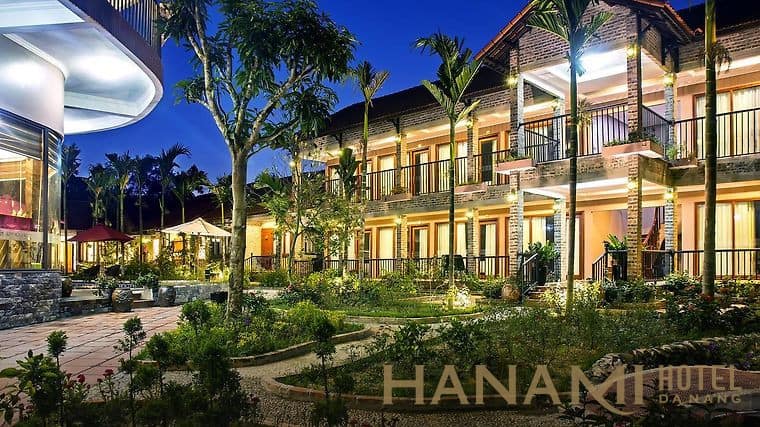 Currently, a number of city center hotels around the world are adding more services and facilities to appear like convenient resorts. This means that hotels will add services such as casinos, cinemas, shopping malls, and so on. Hotels like these are known as Property Resort.
Destination Resort (self-contained resorts)
The self-contained resort will be branched into two areas: a resort (Vacation Resort) and a casino. This classification helps the Resort design to be clear and most useful as follows:
Vacation Resort 
These resorts are uniquely designed, combined with apartments, and villas. They are usually demarcated according to the main attractions and facilities for visitors.
Specialized tourist area: This is an area that includes interesting forms of entertainment to attract many tourists.

Conference hotel: Providing advanced technology and facilities such as meeting services, conference hotels, specialized resorts, golf courses, tennis resorts, exhibition halls, restaurants, facilities, and others.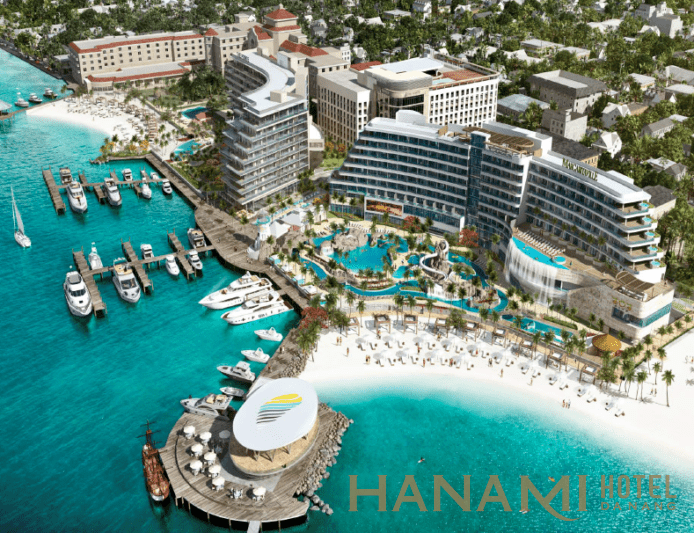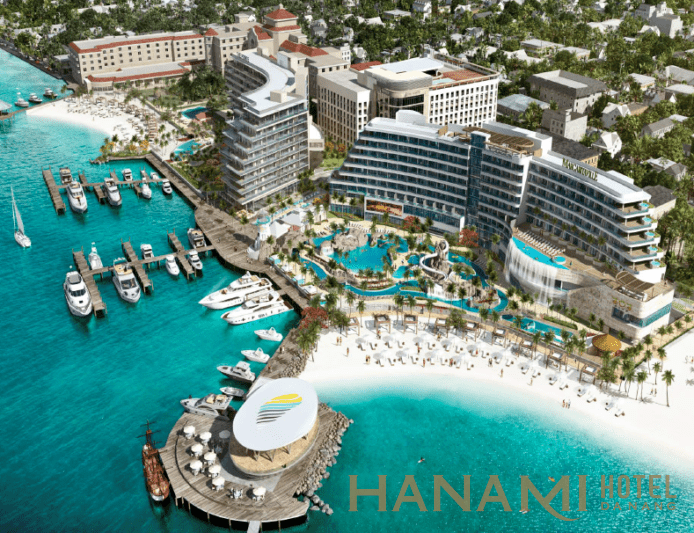 Casino
Casino Resort has various facilities to fulfill all customer needs, such as health care, a beauty spa, a golf course, specialty restaurants, traditional resort business games, and many other modern utility services. The self-contained resort type has thrived in developing countries.
Market Resort (Complex resort)
The complex resort is basically used to describe a resort that has a full range of main amenities and services. All are integrated on a closed scale and have a symbiotic relationship with a operates many other locations in the field of tourism with the aim of bringing the most enjoyable experiences to all visitors.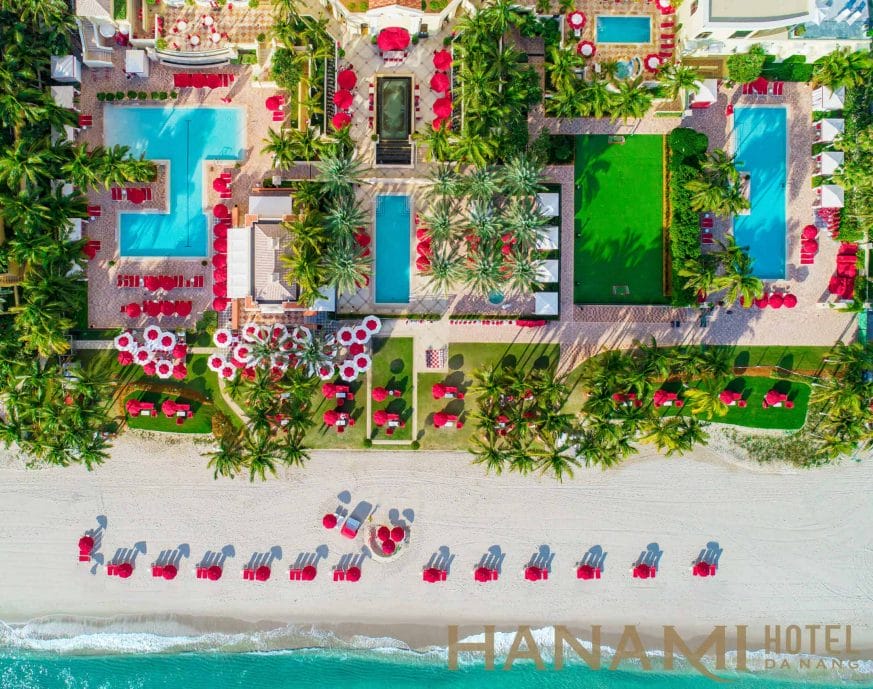 The complex resort is a type of high-end resort in the field of tourism. It is currently participating in the mini resort models that have become a trend in the world. As a result, this complex resort model tends to thrive.
Conditions of resort business in Vietnam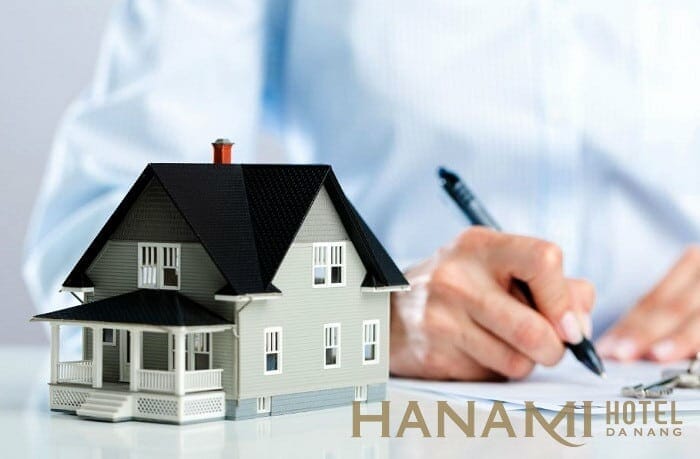 To be able to run a resort business in Vietnam, it is necessary to meet the following conditions for a real estate business:
Article 9. Requirements in terms of real estate to be put on the market
        1. A building to be put on the market shall satisfy the following requirements:
a) The ownership of the building on land is registered in the Certificate of land use right (hereinafter referred to as Certificate of land). Regarding an off-the-plan building in the real estate project, it is only required to have the Certificate of land as prescribed in regulations of law on land.
b) There is no dispute about the land and ownership of the building on land.
c) The building is not distrained.
          2. Types of land permitted to be put on the market shall satisfy the following requirements:
a) There are Certificates of land as prescribed in regulations of law on land.
b) There is no dispute about the land.
c) The land is not distrained;
d) The land use term is still unexpired.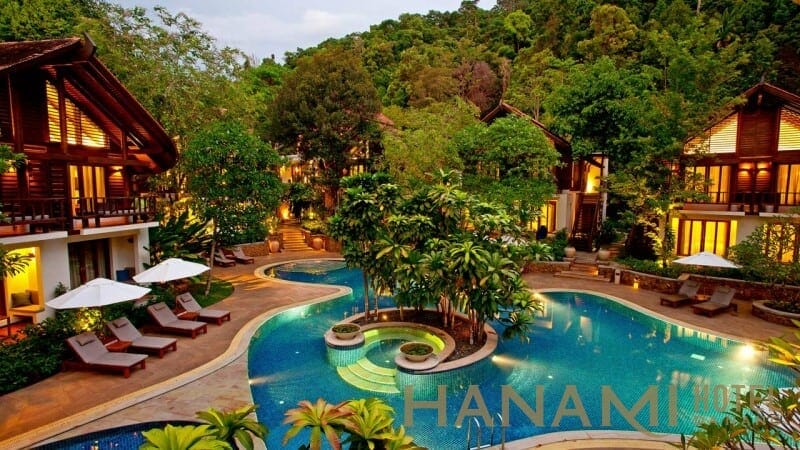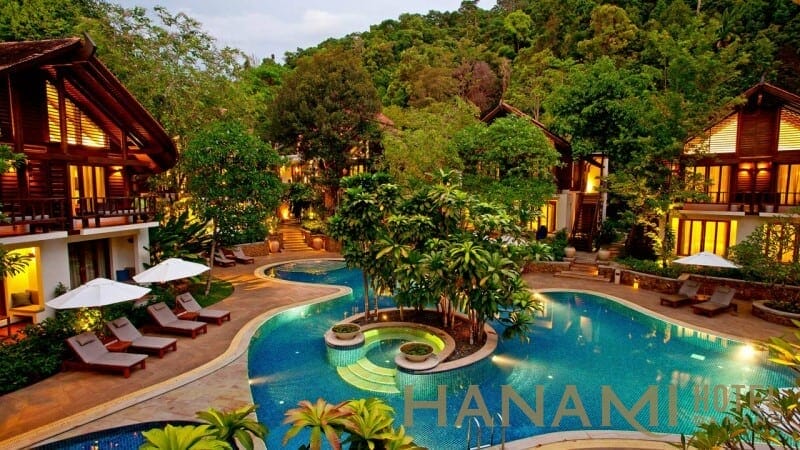 Article 10. Requirements in terms of organizations or individuals conducting real estate trading
Any organizations or individuals wish to conduct real estate trading shall set up enterprises or cooperatives (hereinafter referred to as enterprises) and have legal capital not smaller than VND 20 billion, excluding cases prescribed in Clause 2 of this Article.

Any organizations, households and individuals who conduct small-scale or irregular transactions of real estate sale, transfer, lease-out, and lease purchase shall not be required to set up enterprises, but they shall make tax declaration as prescribed.
Article 12. Requirements in terms of real estate projects to be put on the market
The real estate projects shall be complied with land-use planning, urban planning, rural construction planning and follow the plan approved by competent agencies.

Procedures for real estate projects to be put on the market shall be complied with regulations of laws on investment, land, construction, urban area, housing and corresponding regulations of law.

Real estate projects shall be carried out on schedule with quality assurance as prescribed in laws on construction.
Article 13. Responsibility of investors of real estate projects
Invest in construction, trading, management and operation of real estate projects as prescribed.

Ensure financial resources to run the projects on approved schedule.

A house or a building is only transferred to clients if that building or other infrastructure is finished on schedule as specified in the approved project and they are connected to general infrastructure in such area; in case a house or an unfinished building is transferred, whole outside of such house or construction must be completed.

Apply for Certificate of land, ownership of houses and property on land granted to the buyer or the renter and issued by competent agencies within 50 days from the day on which the house or the building is transferred to the buyer or from the deadline of lease purchase, except that the buyer or the renter requests in writing that they shall apply themselves for the Certificate.

Do not authorize any organization to participate in investment cooperation, joint venture, association, business cooperation or capital contribution to sign the agreement on real estate sale, transfer, or lease purchase.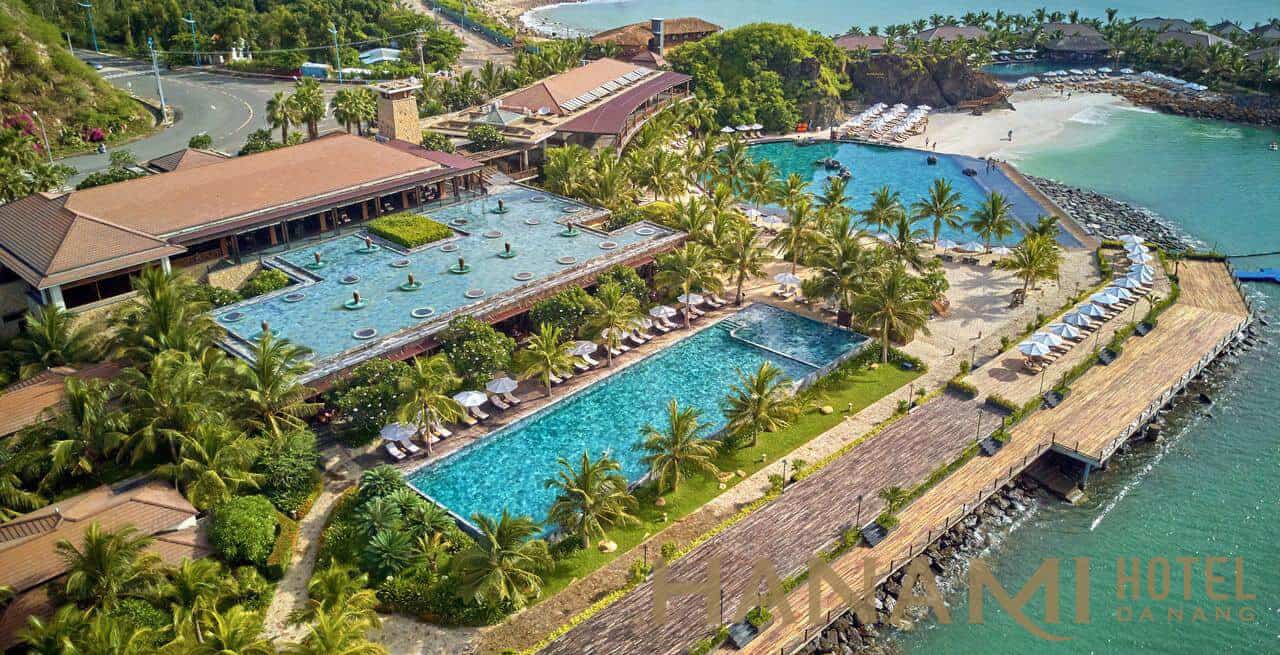 Conditions for foreign individuals and organizations to invest in resorts in Vietnam:
In addition, there are some questions that foreign individuals or organizations can own Resorts in Vietnam. Let's take a look at the resort business regulations in Vietnam for foreign organizations and individuals, and Vietnamese residing abroad as follows:
Article 10: The current Law on Real Estate Business of Vietnam (2006) stipulates the scope of real estate business activities of foreign organizations and individuals as follows:
Within the following scope, foreign organizations and individuals and overseas Vietnamese are allowed to conduct the real estate business and offer real estate services:
– Investing in the building of homes and other structures for sale, rental, or lease-purchase; 
– Investing in land reclamation and investment in infrastructure works on leased land to lease land with infrastructure;
– Real estate services business including brokerage services, evaluation, trading floor, consulting, auction, advertising, and real estate management.
On the other hand, according to Article 125: The 2006 Law on Housing of Vietnam stipulates the ownership of houses in Vietnam by foreign organizations and individuals as follows:
Foreign organizations and individuals investing in the construction of houses for rent in Vietnam shall be granted a certificate of ownership for such houses by a competent state agency. The time limit for owning a house is the time limit specified in the Investment Certificate and clearly stated in the House Ownership Certificate.

Foreign businesses and individuals investing in the development of houses for sale have the right to sell these properties to subjects eligible to own houses in Vietnam after the project is completed. Buyers of houses of organizations or individuals specified in this Clause shall be granted the House Ownership Certificate by a competent authority in accordance with the law.

Organizations and individuals investing in the construction of houses for sale must pay land use taxes and other financial obligations as prescribed by law.
Thus, according to the provisions of the law mentioned above, a foreign individual or organization can own a Resort in Vietnam. Provided that this organization must invest in the project of establishing a resort 100% and comply with legal conditions such as land use rights, financial capacity, investment capital, and so on. The resort will be under the management of that foreign organization.
Process and procedures for applying for a Resort business license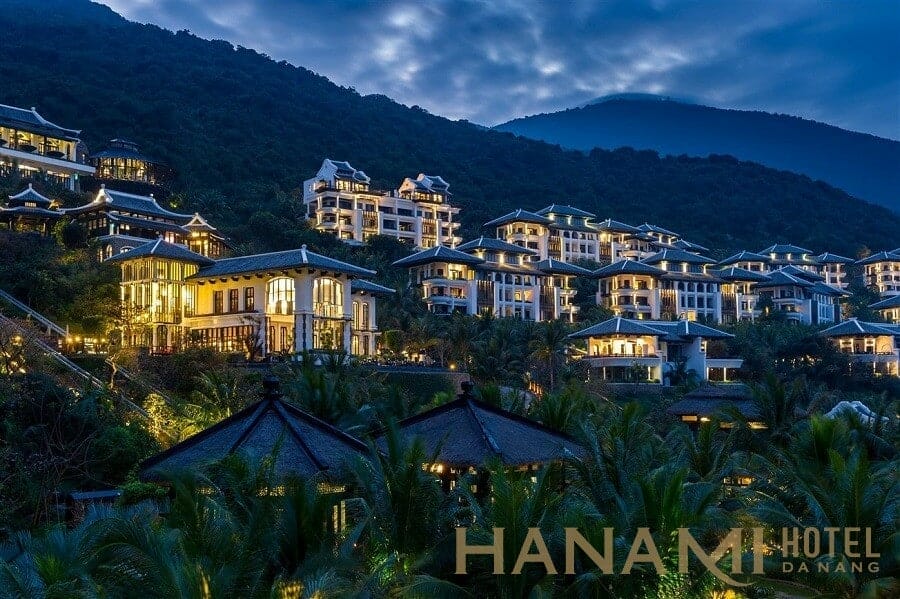 The requirements for conducting business at a resort are extremely simple. You simply need to prepare the following essential documents:
Certificate of fire prevention and fighting safety.

Security and safety certificate.

Certificate of food hygiene and safety (for resorts combined with food restaurant business).
Steps to carry out the procedure for applying for a Resort business license
Step 1: Prepare the application for a resort business license. According to regulations, the procedure for applying for a resort business license requires you to commit to fulfilling the conditions of security and safety, and prepare the following documents:
Certificate of Business Registration (Valid copy).

A resume of the legal head of the establishment or personnel declaration board

List of people working in the establishment or its business division or business.

The inspection record of the Fire Prevention, Fighting, and Rescue Police Department certifies the satisfaction of conditions for fire prevention and fighting.

A map of the resort business.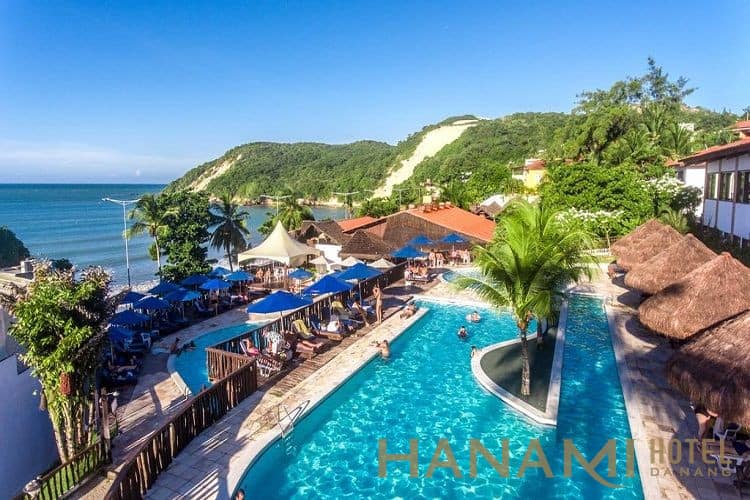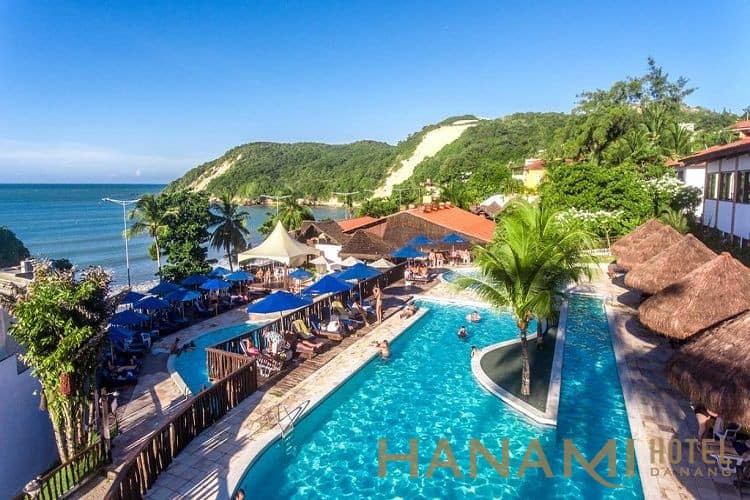 Step 2: Translate and notarize relevant documents.
Step 3: Submit an application for a resort business license to the authorities.
Step 4: Upon receiving the valid application, the business owner will be issued a license to conduct business in the Resort services industry.
Cases in which resort businesses are not allowed
An organization or individual banned from business activities by corporate law or legal documents will not be allowed to operate a resort.

Under 18 years old or people with restrictions, losing the capacity for civil acts and drug addiction.

People who have been criminally prosecuted by the investigating, prosecuting, or adjudicating agencies by the judicial authorities.

People who are undergoing local education measures, non-custodial reform sentences, suspended jail terms, and people whose sentences are in the period of suspension of imprisonment, are sent to facilities for medical and educational care.

Persons with previous convictions for crimes of infringing upon national security or those with sentences of 10 years or more.
Some experiences for beginners in resort business
Write a business plan to serve as a guideline, both easy to monitor and to keep you organized in your resort's execution planning.
Determine where to build the resort and the attractions you can provide.

The location of the beach will serve the needs of sunbathing, swimming, and surfing.

Decide how large the resort is and how many star standards it has: 4-star resort, 6-star resort, 5-star resort, 7-star resort…or if you have plans to expand in the future.
Depending on where the resort is located, local or county regulations can call for the upkeep of a business license. Submit an application for permission to run a resort location.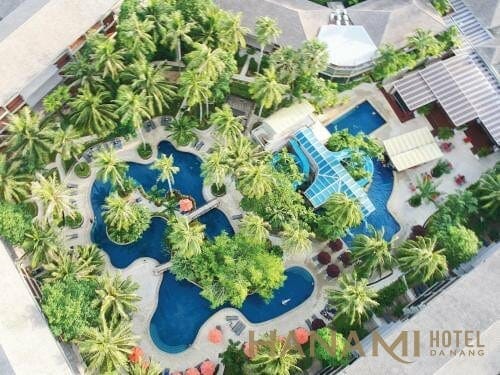 If additional services such as spas, restaurants, etc. are provided, additional business licenses and permits are required.
To help create a budget and pay taxes as a resort business, set up a business checking account with a billing provider and perhaps consult a tax accountant for more.
Financial stability for the resort is an important factor. Ask the bank or another commercial lender who specializes in financing commercial resort real estate for a business loan.
Talk to potential investors, create a detailed plan to obtain all the funding, and get started on the resort construction. For any money you receive, don't forget to create a contract or a repayment schedule.
Determine how many workers you will need when opening the resort, and advertise the job recruiting news in the local newspapers.
For the finest assistance in managing employee benefits and payments, get into a contract with a staffing or payroll organization.

Personnel could alter over time depending on resort features or size. The people who welcome visitors at the reception counter and the maintenance staff in the resort are extremely crucial.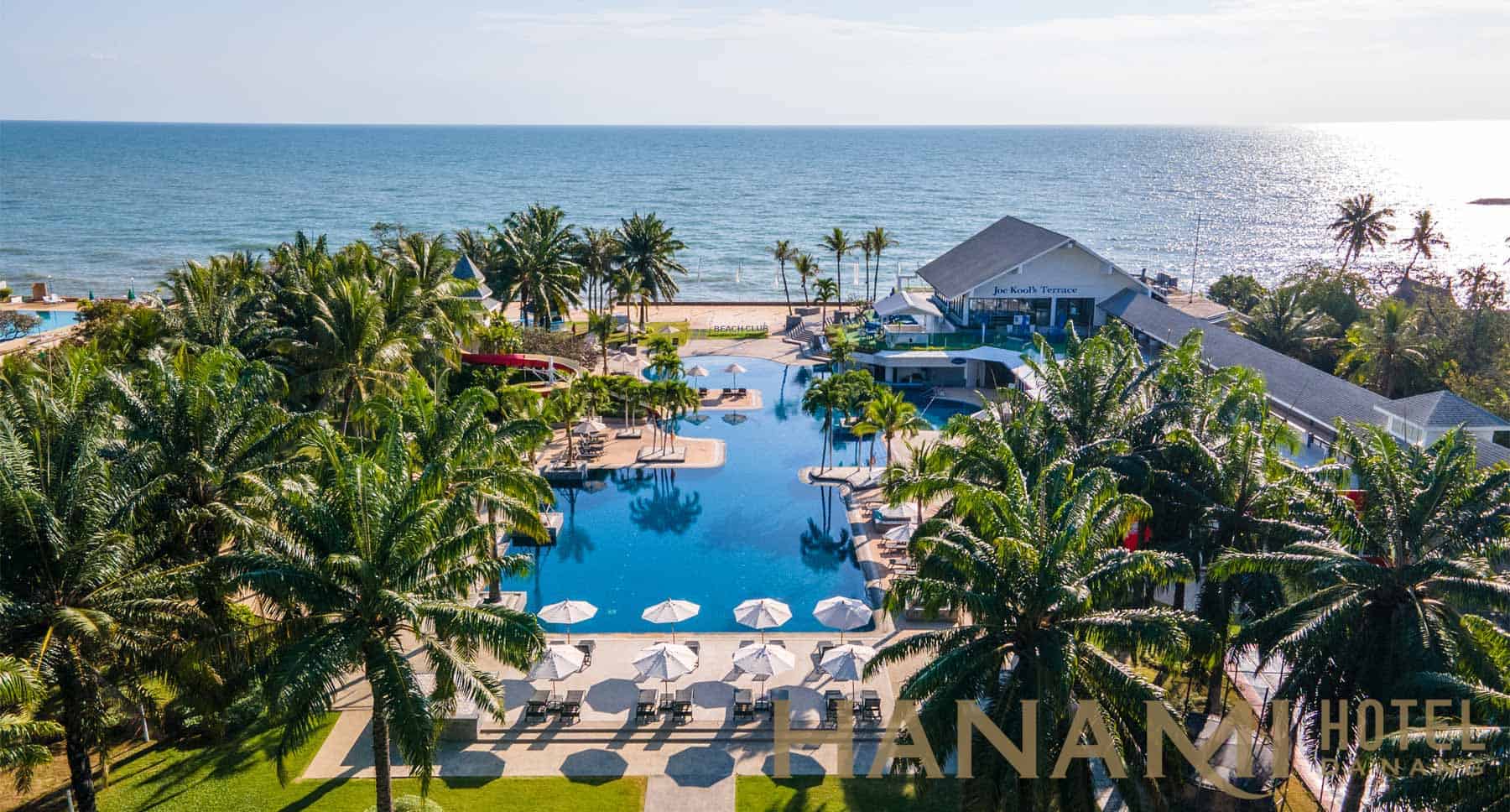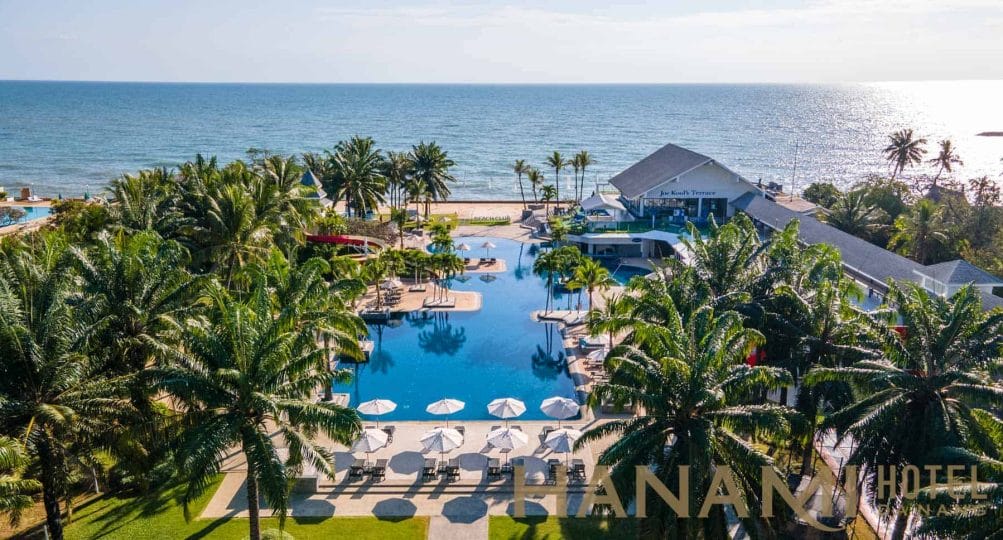 Complete all construction and remodeling projects when necessary, ensuring the resort will bring the most comfort to every customer.
Make contact with a commercial insurance agent to establish the correct coverage to protect property, employees, and customers.

By asking friends and family to visit and stay as guests, you may test the resort.

Before marketing your resort to potential customers, make sure all processes and procedures are operating as efficiently as possible.