Hanami – Japanese-style Hotel in Da Nang
Exquisite design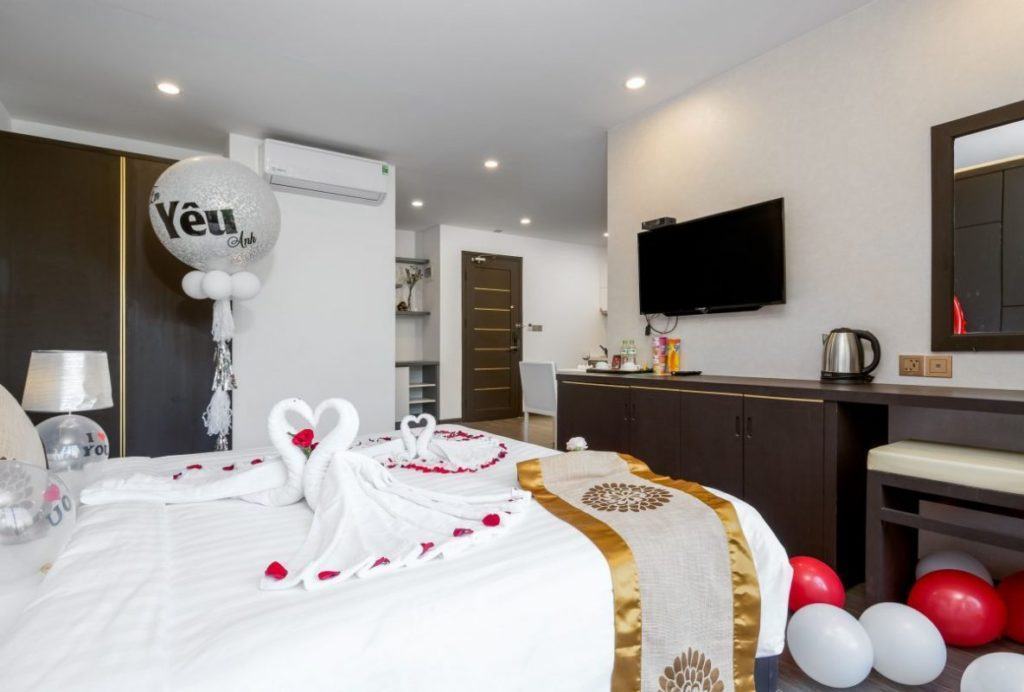 With a modern, exquisite design goes along with gold – black, the two crucial colours in Japanese style, and full facilities, wooden floors, the space at Hanami will bring travellers a feeling of closeness, snugness, and tranquillity, just like their own homes.
Logical layout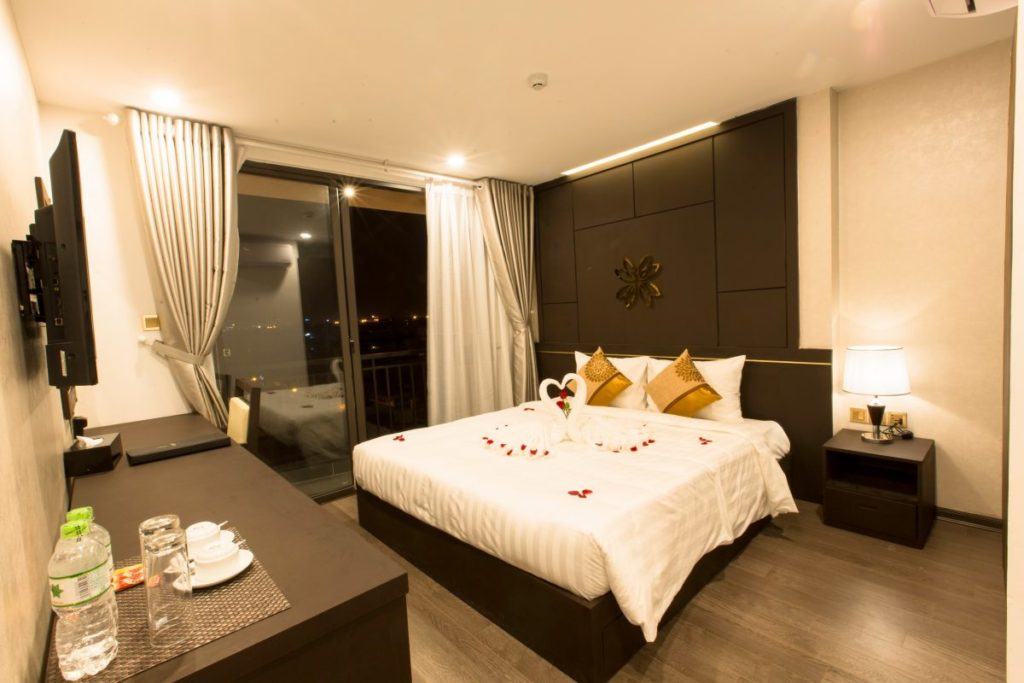 Hanami understands that interior plays an essential role in the space for leisure travel. One of the decisive factors affecting tourists' choice of
accommodation
is none other than the interior. In the travel trade, the convenience for customers is always a top priority, especially the accommodation facilities. With modern, sophisticated, functional interior design and logical layout, customers are offered both the comfortableness and conveniences. The first image of a hotel often leaves a particular impression on the travellers when they are choosing a hotel for their trips; therefore, the investment in the interior will be a plus point for the initial imprint.
Gold and black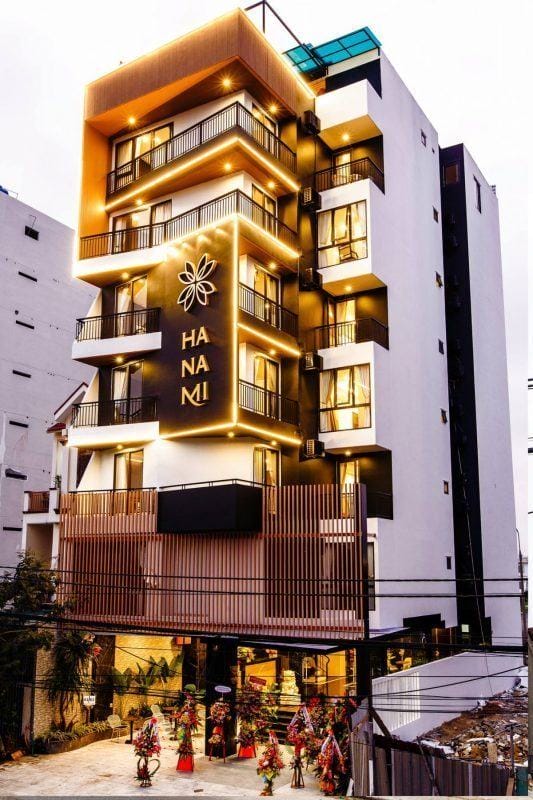 Hanami chose gold and black as the two crucial colours as Japanese style. Though it looks elegant and simple, it bears an intimate and cosy space. Tranquillity is also a critical factor. Thus Hanami parqueted the floors with 12-millimetre high-quality woods to make our valued customers feel comfortable and soothing when moving.
Booking now Contact us for more information