The hostel is a type of accommodation service familiar to many people because of its price and convenience. So, do you know "What is a Hostel? What should be prepared for the Hostel business?" Follow along with and find out in Hanami Hotel Danang's article below!
What is a hostel?
The hostel is a term used to refer to dormitory buildings that are exclusively for students. In the hotel industry, the hostel is defined as a sort of low-cost service accommodation which can fully meet the rest needs of tourists.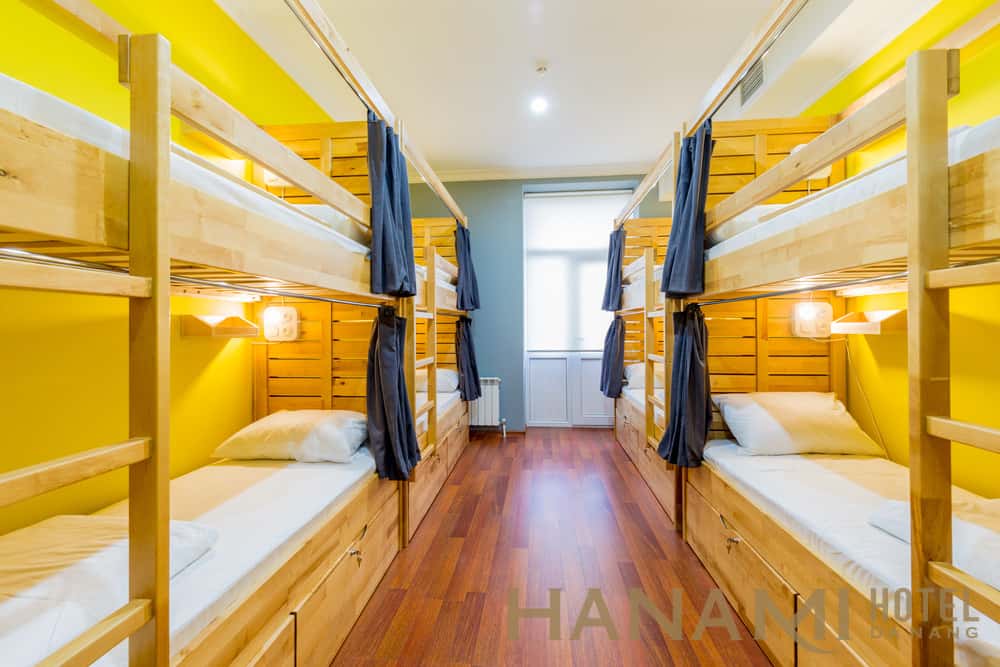 Hostels are often designed in different types of rooms, such as rooms with bunk beds, private rooms, and common rooms. Hostels are widely popular in Europe. In recent years, this type of accommodation has gained appeal in Vietnam.
Hostels can be private houses that do not need to be used. They have been renovated into temporary accommodations or built with architecture like a small hotel. The business owner divides this place into different living spaces, relaxation areas, dining, and resting areas.
Features of Hostel
Simplify accompanying services to save costs: Hostels do not have many ancillary services, so you can save a lot of money for a night's stay here. As a result, staying in a hostel will usually not cost as much as staying in a hotel or another type of accommodation.
Serving accommodation for guests staying with bunk beds: This can be considered one of the distinguishing features of the Hostel. The target customers that the hostel is drawing in are backpackers, who just need a place to sleep overnight and they are not concerned too much about the accompanying amenities.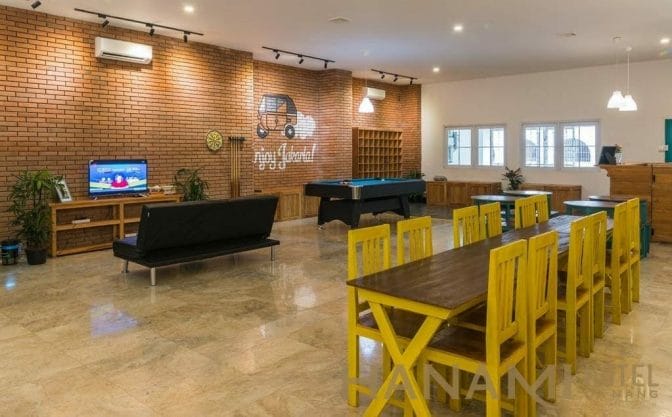 Common living space: Most Hostels have many common spaces, such as common rooms, living rooms, dining rooms, toilets, and so on. The majority of the rooms at the Hostel are designed. In the form of bunk beds, it is suitable for group travel. You can meet and make friends with many people from all over the world.
Unique decoration: Most of the hostels cater to backpackers, generally young people. Hence they are often decorated and uniquely designed. Common areas are often designed in a distinct style as well.
Enthusiastic business owners: The majority of hostel businesses are usually built by local people. They are very hospitable and share the same passion for travel experiences. This is also an opportunity for tourists to learn about different cultures and the many regions they visit.
What should be prepared for the hostel business?
Market survey: Before you start investing in and running a hostel business, you need to conduct a market survey. This helps you identify your target customer and find out what their desires are, as well as investigate how competitors market, etc., in order to develop a hostel model that attracts the most consumers. Having a deep knowledge of the culture and building close to tourist attractions is also a great way to attract a large number of customers to your hostel.
Interior investment: In spite of the fact that the hostel is a form of the cheap motel segment, you still need to invest and prepare the rooms properly and cleanly. You can add some accompanying services to make tourists fascinated with your hostel.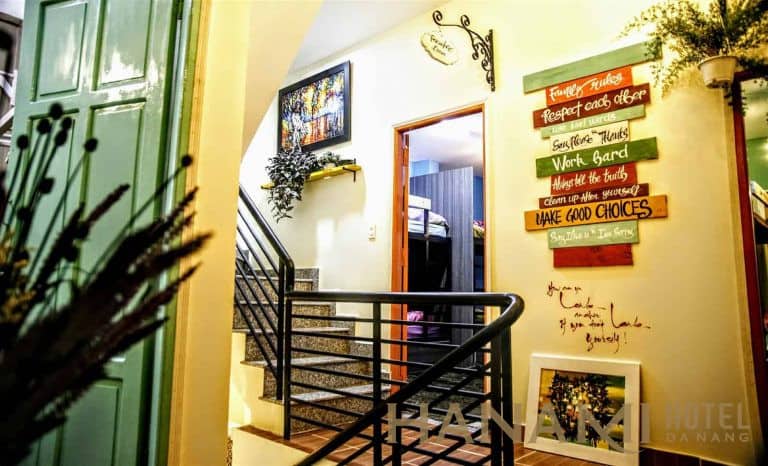 Ensure full Hostel business conditions: You must ensure that the required business registration documents are available. The size of the business owner and business entities are not in the prohibited cases and they have a valid license. Having a certificate of eligibility for fire prevention and fighting safety, as well as a certificate of satisfaction of security conditions provided by a competent police agency.
Improve the quality of rooms and facilities: Even if you are investing in the low-cost market, you should not let the quality of the rooms be poor. You can improve revenue for the hostel by offering relevant ancillary services.
Some experiences of choosing a Hotel for tourists
In fact, this type of accommodation has a lot of benefits, but there are also a lot of disadvantages if tourists do not have suitable options. When making a hostel reservation, you should keep a few things in mind as follows:
Location: Due to their low cost, hostels may have remote locations that are inconvenient for transportation as well as far from the city's center and entertainment options. Additionally, in these areas, it is quite difficult to move, expensive, and even affects safety. In order to get around easily, it is advised to search for and pick a hostel that is close to or in the center. 
Security: Because there are numerous communal spaces in the hostel, you must store your personal possessions with care. Due to the low rent, hostels frequently cut back on some unnecessary services, hence security is quite lax.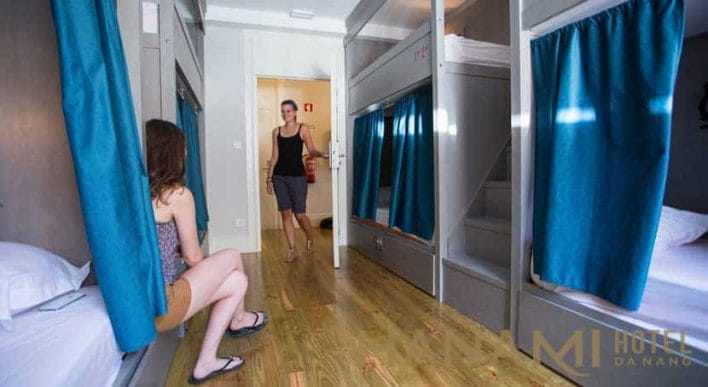 Cost and quality: When selecting a hostel, the cost and quality are the thorn problems. Price is frequently associated with quality; nevertheless, not all of the cheapest hostels are of good quality. Customers should assess the pricing in relation to the associated services while learning about price and quality. There are still hostels that provide better service at a slightly higher price.
Choose the right space: Currently, in addition to hostels with open spaces, there are many hostel businesses built for customers who prefer privacy. Please select the appropriate space so as not to affect the experience of the trip.
In the current context, hostels are becoming more and more popular in Vietnam because of their great advantages. Hanami Hotel Danang hopes that the article "What is a Hostel? What should be prepared for the Hostel business?" has brought you useful information for conducting business and building a hostel. See you in the next post.