Those who are passionate about camping and backpacking may find that staying in a dorm room is not a strange place anymore. So, do you know 'What is a dorm room? What are the advantages and disadvantages of dorm rooms?' Follow along and find out the answer in the article below with Hanami Hotel Danang! 
What is a dorm room?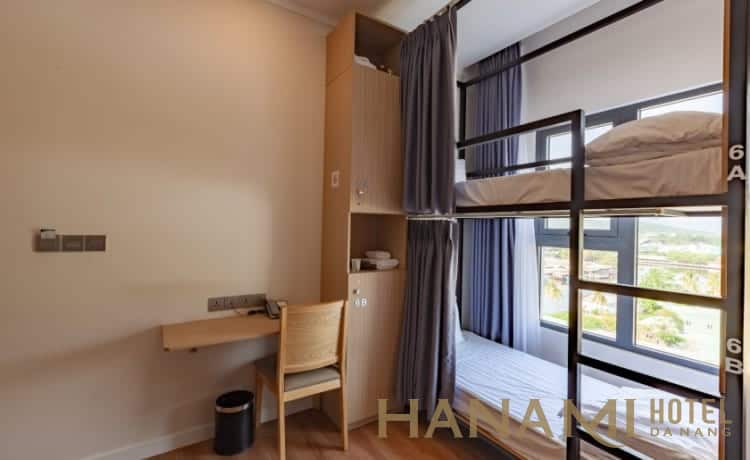 A dorm room, which stands for Dormitory, is a type of room designed in the shape of a communal dormitory. This room type will have bunk beds put together. Each tenant will rent a separate bed, while the bathroom and toilet will be shared by all tenants. Depending on the different places, the toilet area will be equipped outside or inside the room.
The advantages and disadvantages of dorm rooms
When choosing a dorm room for resting in, you should be aware of the benefits and drawbacks of this form of accommodation. This will help you to decide and make the best decision for your own needs.
The advantages
Cheap price: This is the biggest advantage of dorm rooms. This is the reason why so many people select them. The cost of each bed will vary depending on the number of beds in the room. A bed in Vietnam will cost between 80,000 and 150,000 VND.

Convenience: A dorm room is a perfect solution for those who only need a place to sleep, shower, and clean and do not require anything else. Although the dorm room is not as good as a hotel room, it is an excellent option for people who want to save money.

Socialize and make new friends: Dorm rooms are often the accommodation of travel enthusiasts and backpackers. As a result, they have something in common and can easily fit in and make friends with each other.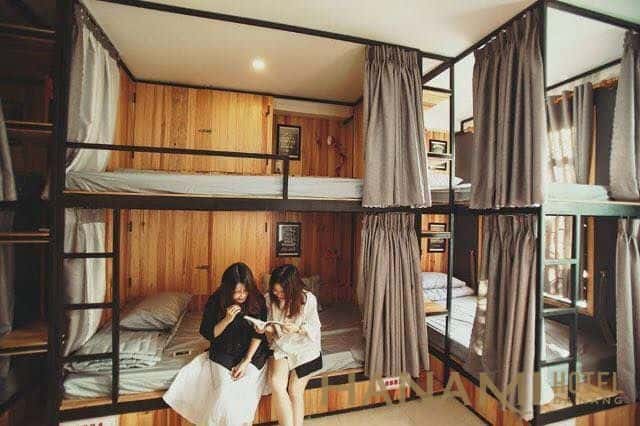 The disadvantages
Apart from the benefits mentioned above, dorm rooms have certain disadvantages.
There is no private space: A dormitory is a type of design based on the common living space. Some places do not even design beds with curtains. So the privacy of tenants has some limitations as well.

Risk of losing personal items: When staying in the dorm, you must take care of your personal items carefully. Even some small items such as towels, soap, and so on, you had better need to bring with you anytime.

Limited safety: Some dorms will allow men and women to share. As a result,  it may not be possible to guarantee safety. In this case, you should take measures to protect yourself.

Limited services: In dorm rooms, there will not be cleaning or housekeeping services. Changing bed sheets and pillows are not as often as in other hotels and motels. This is also an important thing for you to consider.
Some popular types of dorm rooms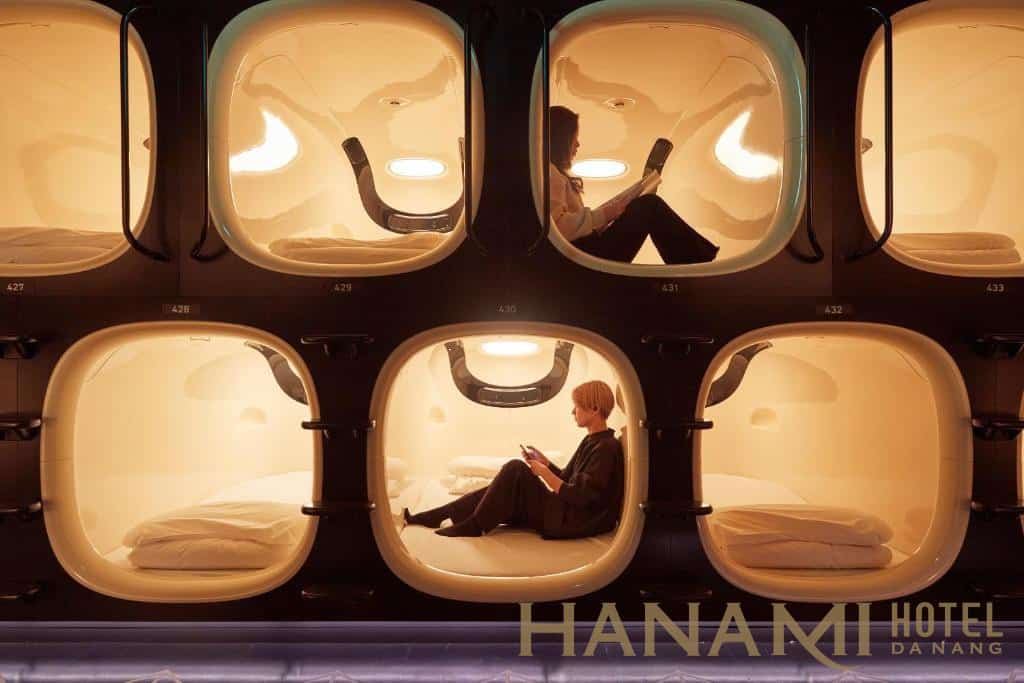 Mixed dorm: This is a type of room that does not specify a rental object. Both men and women can be rented.

Male room: This type of room is designed in a minimalist way, and typically has no curtains. The main tenant is men.

Female room: This type of room usually has more privacy because it has curtains. The main tenant is women.
However, mixed dorm room type is extremely uncommon and practically nonexistent in Vietnam, primarily male and female bedrooms.
Now in big cities, dorm rental for long-term stays appears quite a lot in the form of Homestays. This room is quite fully equipped with spaces such as a kitchen, living room, etc. This type of room is quite suitable for single, busy people who do not require too much accommodation. They just require an affordable price. 
Currently, dorm rooms are very popular. They are loved and experienced by many people, especially youngsters. Hanami Hotel Danang hopes the article 'What is a dorm room? What are the advantages and disadvantages of dorm rooms?' has given you a lot of useful information. See you in the next post!