Getting a vietnam tourist visa is mandatory for international tourists who want to enter Vietnam for tourism purposes. To make it easier for tourists to enter, Hanami provides all the information, guidance and consultation you need to make sure all the procedures are done correctly and to ensure you have a memorable vacation in Vietnam. Follow Hanami Hotel Danang's article: "Rules and Conditions for Getting a Vietnamese Tourist Visa as a Foreigner" to find out more!
Rules for applying for a tourist visa to Vietnam
Vietnam tourist visa (symbol: DL): One of the most common types of visa in Vietnam is the tourist visa, which is issued to foreign nationals wishing to enter Vietnam for tourism purposes and not for foreign nationals intending to work during their stay in Vietnam. Under the current regulations, the tourist visa has a maximum validity period of three months (single or multiple entry) and can be extended or renewed only once after entering Vietnam.
However, according to the new regulations under Law No. 51/2019/QH14, effective from 1 July 2020, the temporary residence period of the Vietnam tourist visa has changed slightly. Currently, the Vietnam tourist visa has a maximum temporary residence period of 30 days. This shows an increasing commitment by the Vietnamese government towards the tourism sector and the economic development of the country.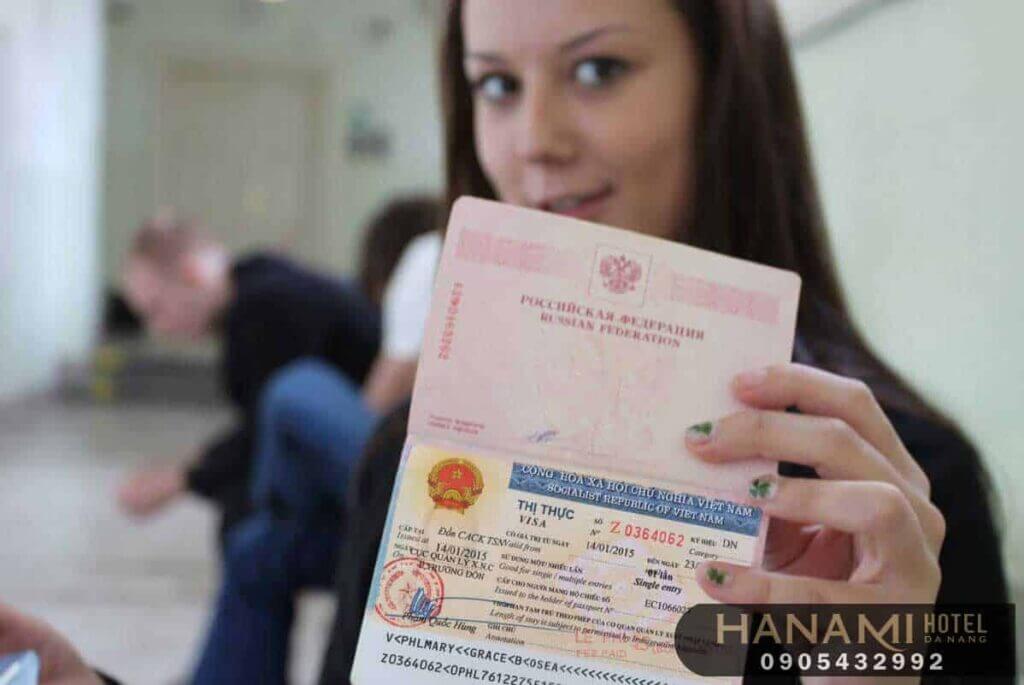 To enter Vietnam, tourists must comply with the following regulations: a passport that is valid for at least 6 months from the day of arrival in Vietnam, a passport that has at least 2 blank pages to affix visa and immigration stamps, and providing two valid passport photos.
Vietnam has now resumed entry for international tourists to visit and relax in the country. This is a great thing for the tourism industry and the economic development of Vietnam, and also provides an opportunity for tourists to explore Vietnam's culture, people, and beautiful locations in a convenient and easy way.
Note: Visa and entry regulations may change at any time, so tourists must keep themselves updated with the latest information before embarking on their journey.
Conditions for obtaining a tourist visa to Vietnam for foreign nationals
In order to receive a tourist visa to enter Vietnam, foreign nationals must comply with three basic conditions:
First, the original passport of foreign nationals must have international travel validity and must have at least 6 months remaining validity.
Second, foreign nationals must not belong to any categories prohibited from entry into Vietnam by Vietnamese law.
And third, when entering Vietnam on a tourist visa, they must have a prior travel history to advanced countries or not (exclusive of cases where they are exempted from the visa and listed under the visa electronic system of Vietnam).
Compliance with these conditions is essential to ensure national security and allow foreign nationals to enter Vietnam easily and safely. Additionally, evaluating the prior travel history of foreign nationals also helps to assess their ability to comply with rules related to security, order and law when staying in Vietnam.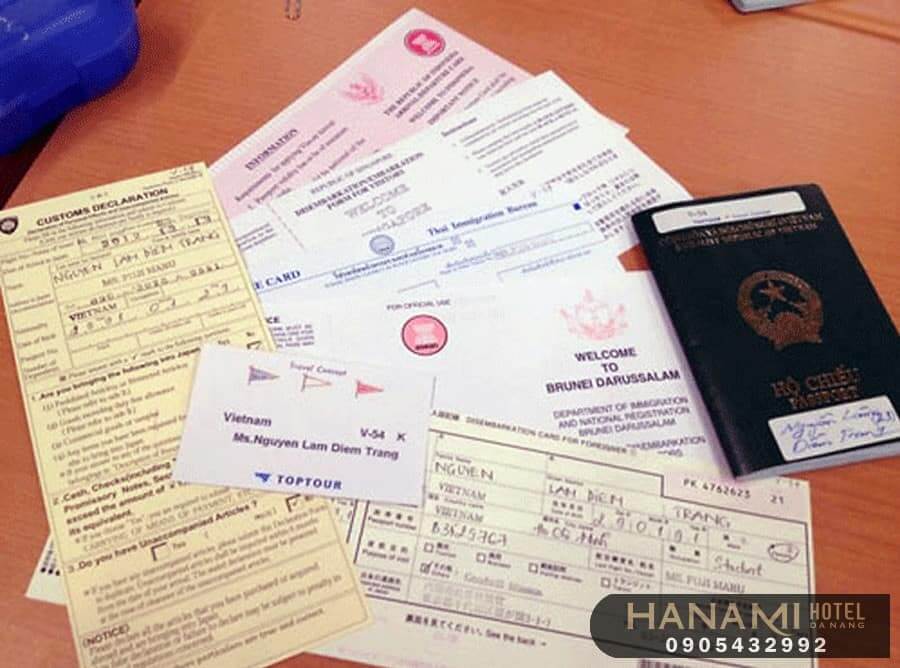 The rules and regulations for obtaining a tourist visa to Vietnam may change according to Vietnamese law. Therefore, foreign nationals need to stay updated with the latest information on the regulations and conditions for obtaining a tourist visa to Vietnam before planning their trip. It's essential to plan ahead and make sure that they have all the required documents and information to facilitate a smooth entry into the country.
Foreign tourist visa application procedures for Vietnam
Based on the visa types provided by Hanami, there are two popular ways to apply for a tourist visa to Vietnam for foreigners:
Electronic Tourist Visa (Evisa)
To apply for an electronic visa (Evisa), you can visit the website of the Vietnam Immigration Portal, the e-visa page:
https://evisa.xuatnhapcanh.gov.vn/web/guest/trang-chu-ttdt
Letter of invitation for a tourist visa
This is an invitation letter issued by the Vietnam Immigration authorities to invite foreigners to enter the country for tourism purposes. In this case, a tourism company or travel agency will submit the visa application on behalf of the tourists. After the visa is obtained, the tourists can enter the country and attend tours organized by the travel agency.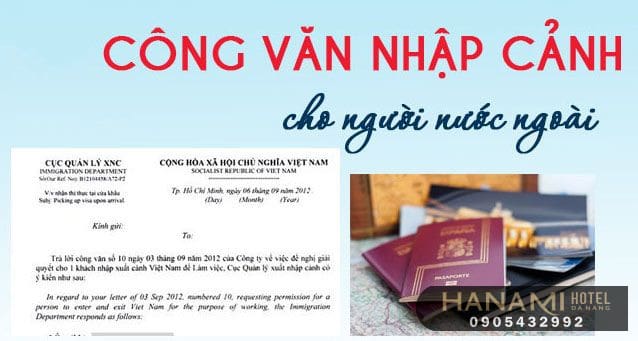 Countries that are exempt from Vietnam visa and duration
Unilateral visa exemption
According to a decision by the Vietnamese government, citizens of the following countries are exempted from visas:
Germany, France, Italy, Spain, the United Kingdom and Northern Ireland, the Russian Federation, Japan, Republic of Korea, Denmark, Sweden, Kingdom of Norway, Finland, and the Republic of Belarus. These citizens can enter Vietnam without a visa for a maximum stay of 15 days, regardless of the purpose of their visit and the type of their passport, as long as they meet the requirements set by Vietnamese law.
This exemption policy, valid for a period of 15 days, has been in effect since March 15, 2022, and will last until March 14, 2025. It is subject to renewal, in accordance with the laws of Vietnam.
Bilateral visa-free
Nation
Length of stay

Laos

30 days

Cambodia

Thailand

Indonesia

Singapore

Malaysia

Myanmar

14 days

Brunei

Philippines

21 days
Vietnam tourist visa application form
The visa application form for tourist visa to Vietnam includes:
A copy (front side only) of passport
Date of entry
Duration of stay in Vietnam
A copy (front side only) of passport
Date of departure
Estimated date and location of entry to Vietnam
Current address in Vietnam
Name and contact information of person /s to be contacted, if any
Application procedure for getting a Vietnam tourist visa
The procedure for obtaining a Vietnamese visa for foreigners is as follows:
Step 1: Prepare the required documents
Step 2: Submit your application. Agencies or organizations that invite or guarantee foreign nationals to submit dossiers at one of the two working offices of the Immigration Department:
Immigration Department in the North: 44-46 Tran Phu, Ba Dinh, Hanoi.
Immigration Department of the South: 333-335-337 Nguyen Trai, District 1, Ho Chi Minh City.
The staff members accepting the documents will check the legality and contents of the application:
If the documents are complete and conform to the requirements, then they will be received, printed, and the applicant will be given a receipt, with a scheduled pick-up date for the results.
If the documents are incomplete, the staff members will guide the applicant on how to supplement the application to fulfil the requirements.
The documents will be accepted from Monday to Friday morning, during office hours (excluding Vietnamese public holidays and festivals).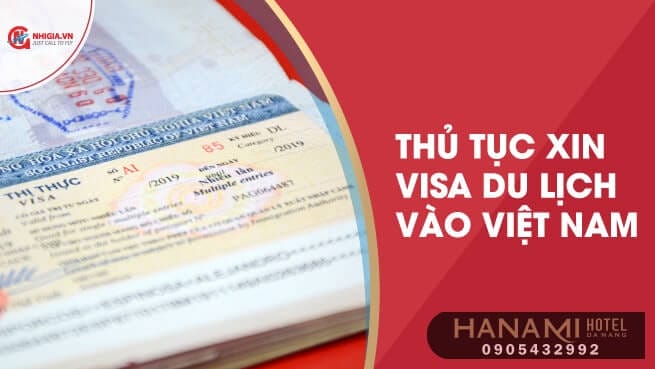 Step 3: Collecting results
When the applicants come to collect their results, they will be required to provide their receipt, national ID card, or passport to the staff member for verification and comparison of their information. If the results are accepted, the applicants will be requested to pay the fees and sign a confirmation statement confirming that they have received the information.
This process is designed to ensure accuracy, confidentiality, and fairness for the applicants. If the information is verified, and the payment is made fully and on time, the applicants will receive the entry permit, allowing them to enter Vietnam for tourism or business purposes.
Step 4: Notifying foreign nationals
When travel agents receive entry permits for tourists from immigration authorities, the company will proceed with the process of transferring the information to the tourists via email, fax, or express mail. This process helps tourists to be aware of the details of their entry time, duration of stay in Vietnam, their residence in Vietnam, and other related conditions. These channels ensure the confidentiality of information, while providing speed and high accuracy.
You have just learned about the procedure for foreign nationals to apply for a Vietnam tourist visa, along with Hanami! I hope this article has provided some valuable insights.