VISITING THE LONGEST BRIDGE OF VIETNAM IN DANANG
Da Nang is the city of bridges. Though this bridge has been finished recently, many tourists far and near all know about it. What is that bridge? Let's figure it out along with our budget Hanami beach hotel. 
Where is Thuan Phuoc Bridge located?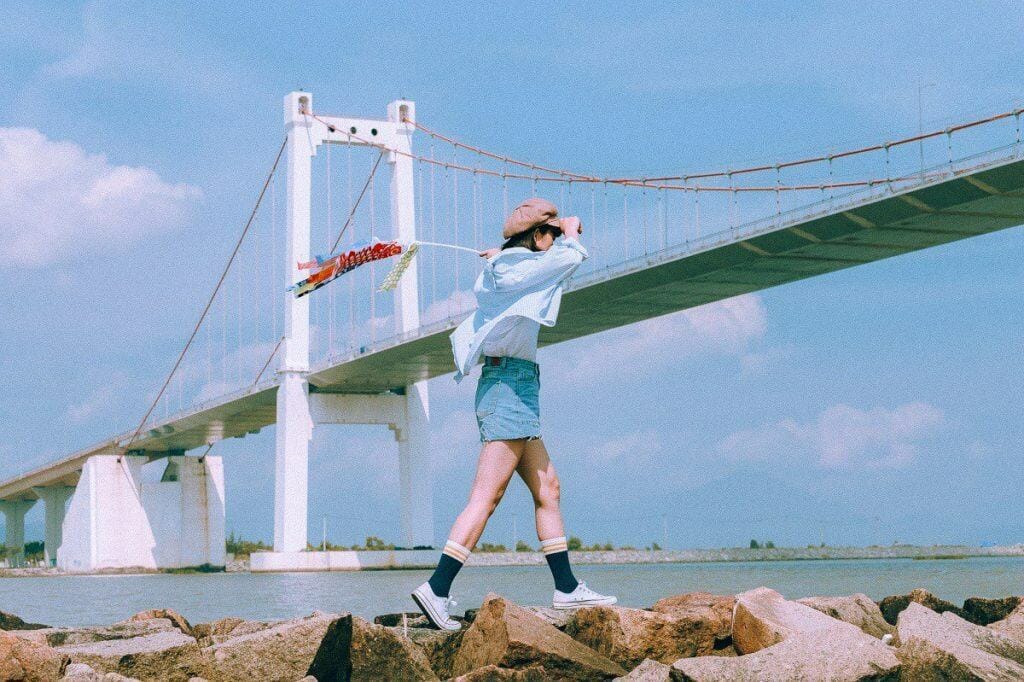 The longest bridge of Vietnam is Thuan Phuoc, located at the end of Han River to the side of Son Tra Peninsula. Beside other renowned bridges of Da Nang such as Han River Bridge, the Dragon Bridge to name a few, Thuan Phuoc Bridge is also an important one in the heart of visitors. 
Unique design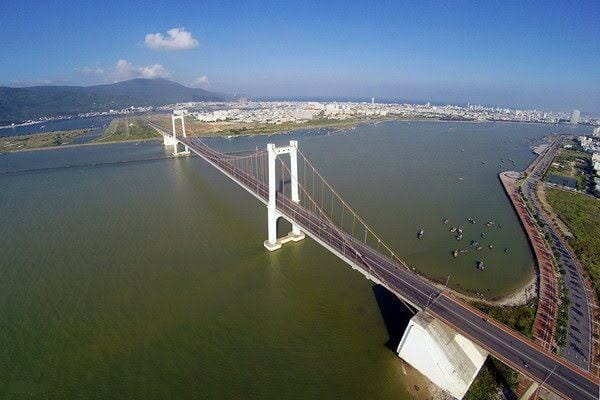 Not only being unique in terms of its length but the bridge's form can also wow visitors. With the same design as the Golden Gate Bridge in Francisco, the USA, the bridge is 1856 meters long. Its 2 pillars are 92 meters in height which are 405 meters away from each other. Is it enough for you to come here for a photo hunt?
This bridge looks more beautiful by night. The LED lighting system gives it an endless combination of colours. From far away, you can behold Thuan Phuoc's magnificent moments. When the night falls, lots of youngsters come here for some chatters or playing some board games. The nightlife here is always bustling and cheerful.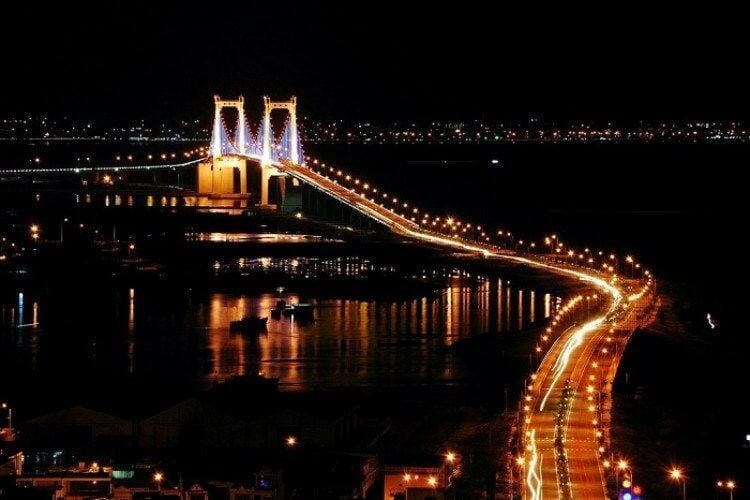 If you want to explore this longest bridge of Da Nang, go along the Han River's banks. From this angle, you will view the whole length of it. Besides, it's such an ideal background for your photos. And if you stay in budget Hanami hotel, you can get a view of the sea and the city right from your room. 
Thuan Phuoc bridge connects the East and West banks of the Han River, you can go through Son Tra Peninsula easily and quickly. This route also leads you to Ba Na Hills, depending on where you are standing. How convenient of it!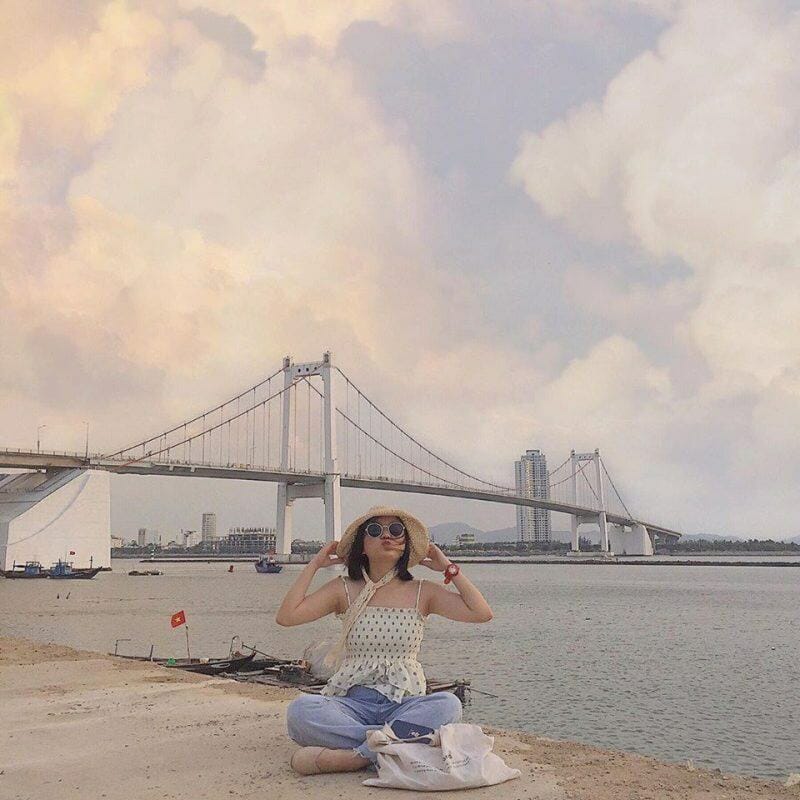 For more information on the latest spots for tourists and local cuisine in Da Nang, click here. Budget Hanami hotel wishes you to have the best Da Nang tour ever.