Travel experience of Hoa Trung Lake, a green steppe in Da Nang's suburbs
Hoa Trung Lake is a new destination in Da Nang for tourists. It's a lake that attracts people with its serenity and raw nature. This is a perfect place for a laid-back vacation, for escaping from the hustle and bustle of city life. Below is a travel experience for those who are planning to make a trip to get around the lake. 
Where is Hoa Trung Lake?
Trung Hoa Lake is in Hoa Lien Commune, Hoa Vang District, Da Nang City. The lake is 20km away from downtown Da Nang to the west and bout 7km from DT602 (the road to Ba Na Hills). 
This lake is known as an artificial lake built to provide water for two communes of Lien Chieu district: Hoa Son and Hoa Lien. It's the artificially built artificial islands around creates a watercolour painting, a scene that bewitches visitors as soon as they come. People consider it a fresh green steppe to stay overnight for sightseeing and camping. So, it came to no surprise when it has become an entertainment venue for many holiday-makers to Da Nang.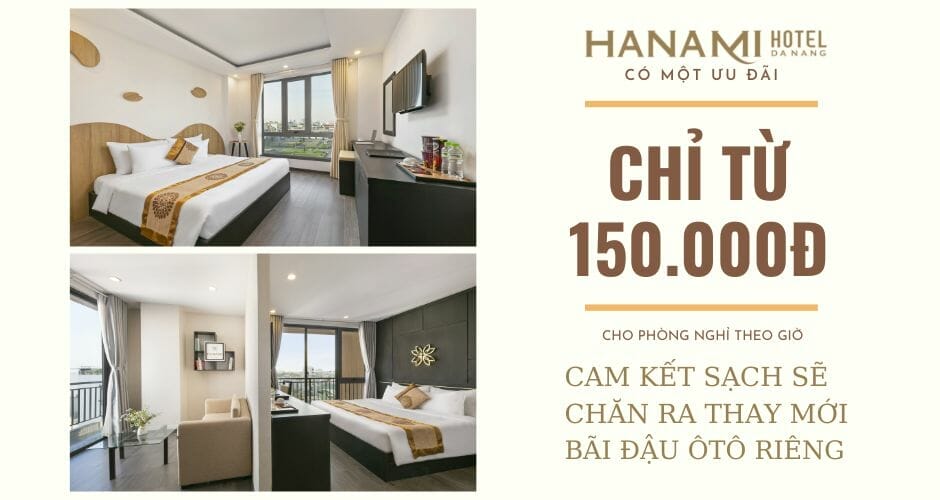 How to get to the Hoa Trung Lake?

Mind the time to visit the place to have the most convenient transportation plan. 
Late September and early October is the best time for sightseeing and exploring. It's when the water inside the lake gets shallow, exposing a very interesting scene. 
There are 2 main seasons: water season and waterless season. Because of this climatic feature, the route also varies depending on these two seasons, namely:
During water season: Due to the lake is submerged, tourists should go along Hoang Van Thai Street, from downtown Da Nang to the lake. At the end of the street, you will meet National Highway 1A. Turn left to Au Co Street then head towards Hoa Ninh Church. Follow the road until seeing a newly paved road on the left side. Turn left there and go along the paved road to reach out for the lake. 
During the waterless season: Move from downtown Da Nang along Hoang Van Thai Street, towards Ba Na Hills. After that, turn right to National Highway 1A. However, follow Tan Ninh Street instead of Au Co. After getting on Tan Ninh, go straight to Hoa Trung Lake. 
If the way is too hard for you to find, ask the locals who are sure to be willing to show you the way. 
Visiting the Dong Xanh – Dong Nghe Lake, Da Nang: A complete travel guide
What to do at Hoa Trung Lake?

Long been famous for its dreamy and serene beauty but the lake has just been improved recently. Beyond dispute, your mind and soul will be soothed once viewing the herds of cows grazing in the corner of the lake and white storks are swarming over the green fields. That brings a sense of immensity and freedom.

Aside from immersing yourself into pure nature, visitors can save this spectacle with photos alongside friends and travel companions. There are even lots of couples who get here for pre-wedding photos. 

Moreover, travellers can join in a series of exciting activities, kayaking for example. You can also use the kayak to move to the lake for breeding fish. 
In addition, most tourists also have time to take part in traditional camping, and you only need to prepare food and drinks for yourself. 
Notes
Early morning is the best time to arrive. Despite the fact that it requires a bit of effort, it's a perfect time to wander around the lake when the sunlight is mild. 
Bring along warm clothes and blankets because the fog will come when the night falls, making it's pretty cold. 
Do not litter. Bear in mind to protect the natural environment. 
What to eat
Tourists are free to opt for what they will do amid this vast steppe, so you better prepare food and beverages to make a party on your own. 
Hoa Trung Lake is an attractive and intriguing venue for both locals and foreigners. There have been many foreign visitors checking in at the lake and saying that this place has brought them many interesting and wonderful experiences. Hanami Hotel Danang hopes that this travel guide will help you have more convenient moments when visiting Hoa Trung Lake. Wish you a happy trip, full of memories with your loved ones!