DON CA BRIDGE – A JAPANESE-MOVIE-LIKE HOT SPOT IN DA NANG FOR A PHOTO HUNT
Don Ca Bridge is a site newly put on the map for travelers. Therefore, you might not know about it. So let's get to know more about it with our budget Hanami beach hotel.
Where is Don Ca Bridge?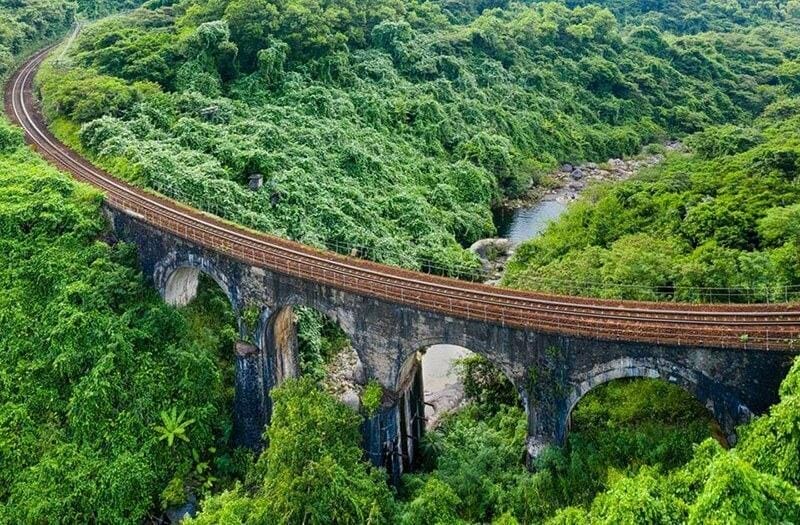 The Bridge is on the foot of Hai Van Pass, connecting Da Nang city and Hue. If you book a room at the budget Hanami beach hotel, you can get here on a motorcycle. You need to reach Hai Van Pass and search "Don Ca Bridge" on Google Map for the direction. Go straight and turn right when entering the rail. Head to Hai Van Bac train station, take a 700m walk to the site. For your own safety, travel on a motorbike instead of a scooter because the terrain is quite sloping.
The scenery is like a set of Japanese movies.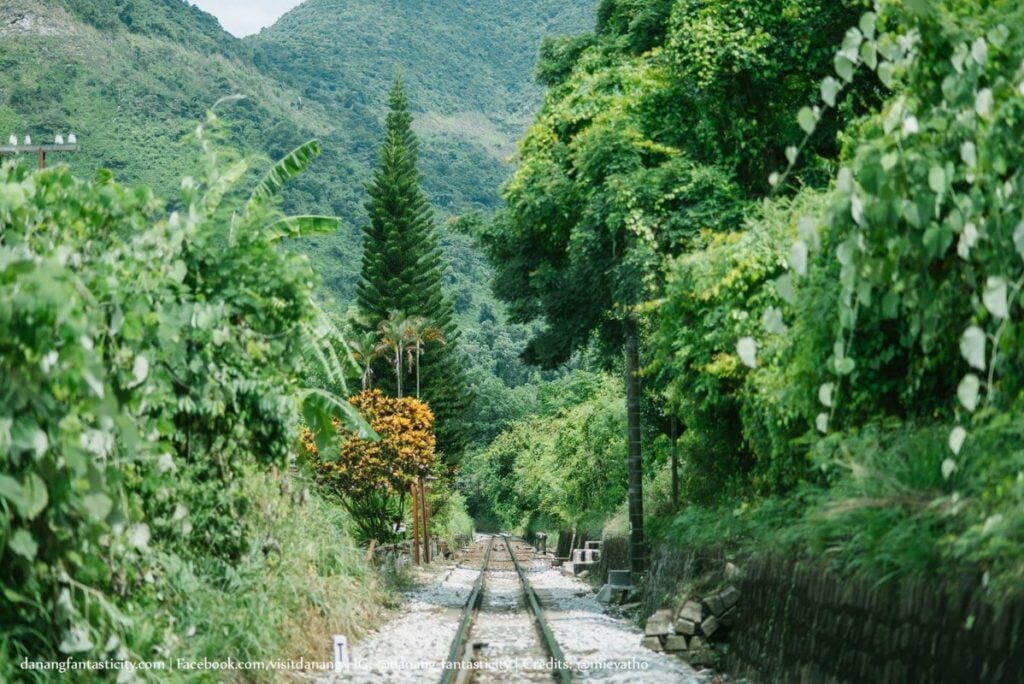 The route from the lowland to the highland is fresh enough to wow you once setting your foot on Don Ca bridge. The scenery does not differ from a set on Japanese movies. Don Ca is actually the railway in the shape of an arched bridge. In the stream of time, it's the austereness that makes the Bridge more wonderful.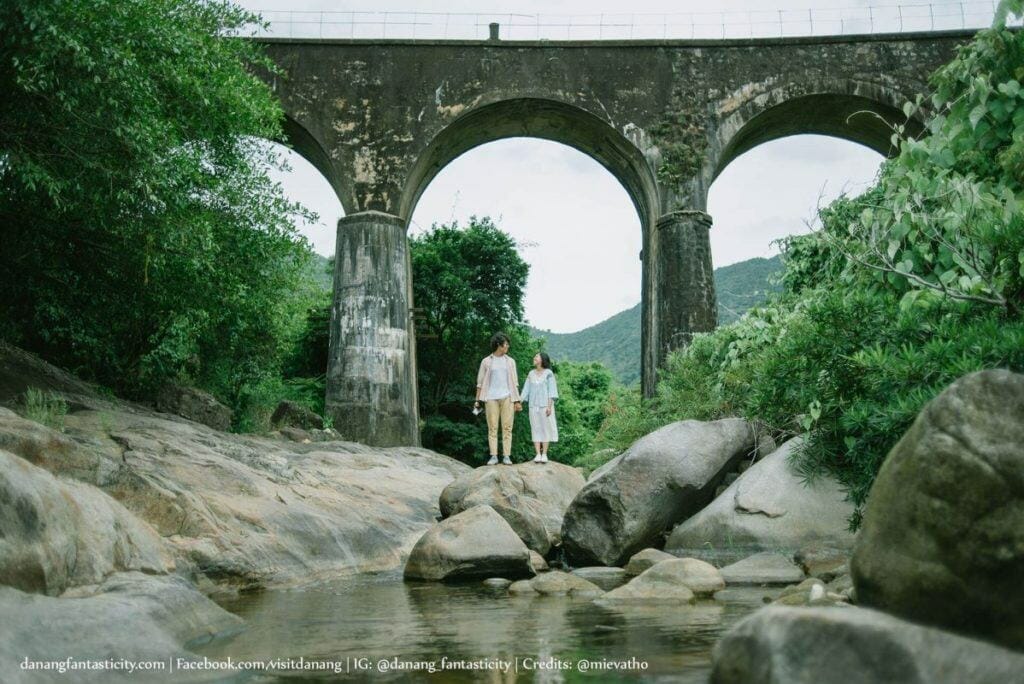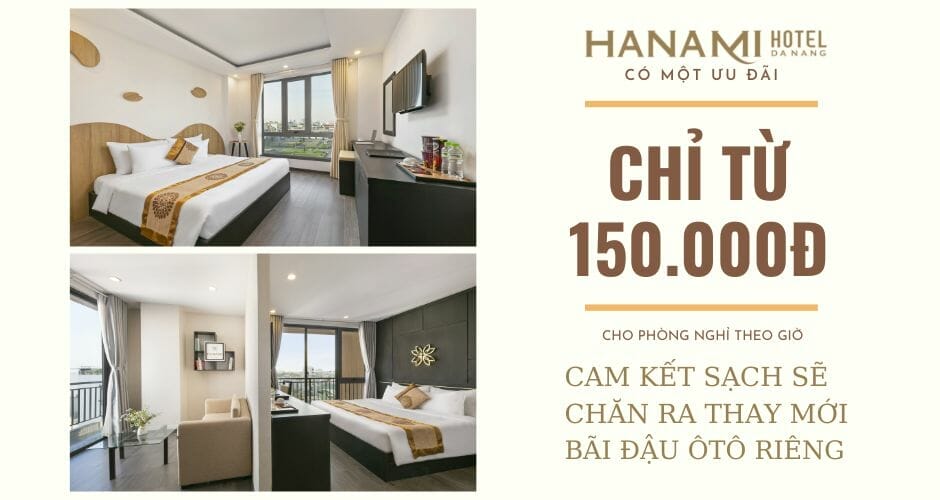 The stream flows under the foot of the Bridge is a perfect backdrop for your photoshoot. You will feel like standing up in the milky way when thousands of glittering gleams created by sunlight reflecting below the Bridge. It will be such an exciting experience if you wait for the train to pass through. There is a train every 30 minutes, but it may be shorter at the weekend. What to wear? Simple is the answer. Coming here for any photoshoot, including wedding one, dark-color midi skirt, or floral maxi, match the sight the best.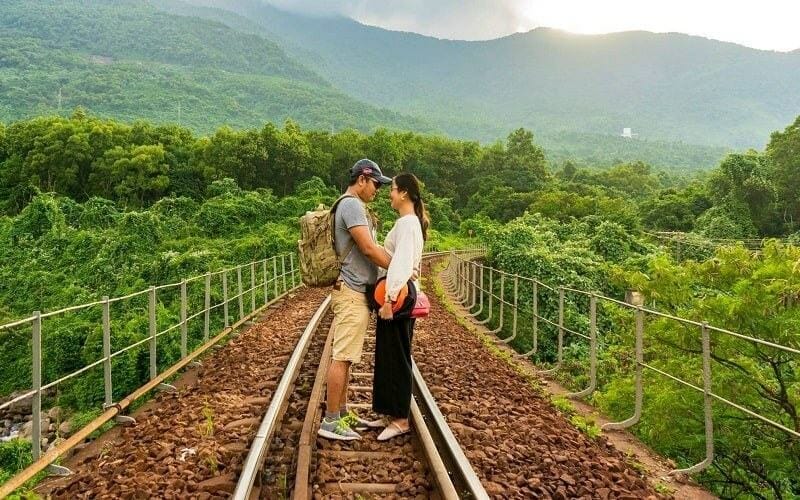 Posing on the railway is popular among young visitors, too. No more jealous of Hanoian, you now can take photos of yourself walking or sitting on the railway with one side is the majestic mountain, and the other hand is the spacious sea. The scenic backdrop will set your photos off to all. However, mind your own safety. Observe the signal light carefully. Get out of the railway immediately when the light turns red – the train is coming.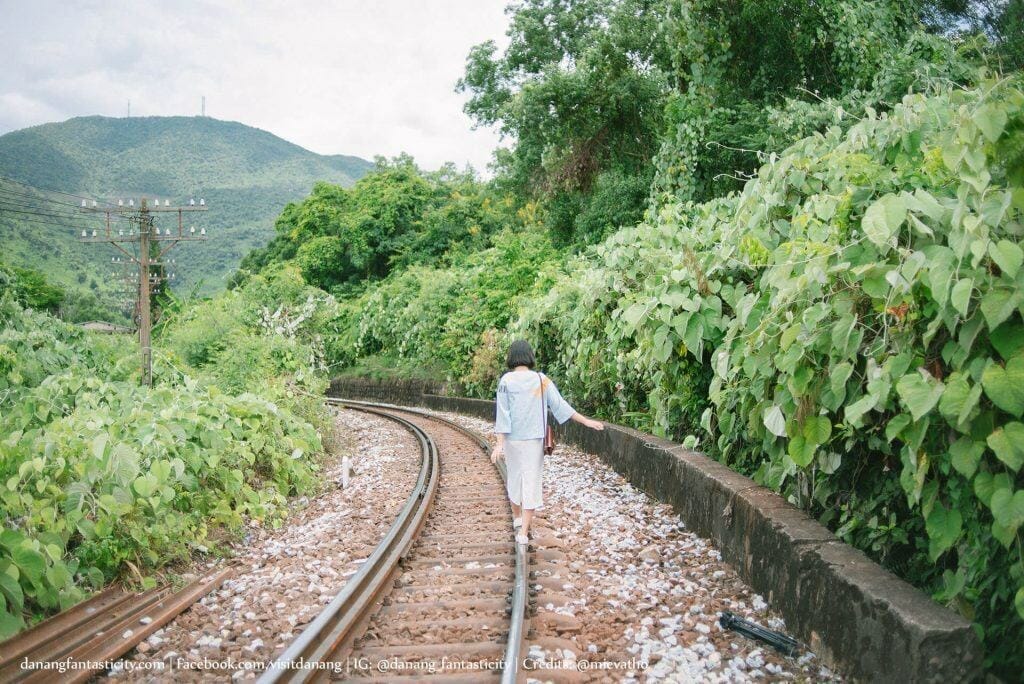 Yet, the train station here is impressive with eye-catching paint and decoration. Don't forget to capture some pictures there. On the way reaching to Don Ca bridge, you can stop at Yen Retreat, a new place for chilling out in Da Nang.
Da Nang has so many tourist destinations, right? For more information about this beautiful beach city, click here. Have a nice trip!