DO YOU KNOW THERE IS NINH BINH IN MINIATURE IN DANANG? DON'T MISS THE CHANCE IF YOU'RE AROUND
If you are spending your vacation in Danang but you still want to witness movie-like scenery of Ninh Binh. Lucky you because Danang has a miniature of Ninh Binh within its area. Let's uncover it together with the budget Hanami beach hotel. 
A little Ninh Binh nestled in Danang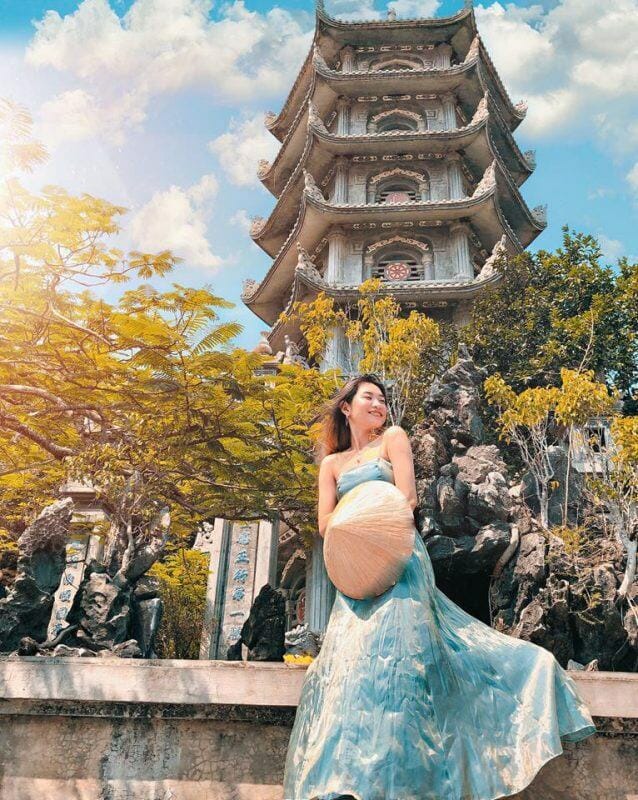 But where is it eventually?
It's none other than the complex of Marble Mountains (Ngu Hanh Son). The site is about 10 minutes of moving from the Hanami Hotel. 
ƯU ĐÃI CĂN HỘ THÁNG 10

Address: No. 53 Huyen Tran Cong Chua Street, Hoa Hai, Ngu Hanh Son, Da Nang. 

Ticket price: Nearly 2 dollars/turn (Bring along student card to get a discount). 

Opening hours: from 7 a.m. to 5.30 p.m.
The Marble Mountains - a place to be for Instagram feed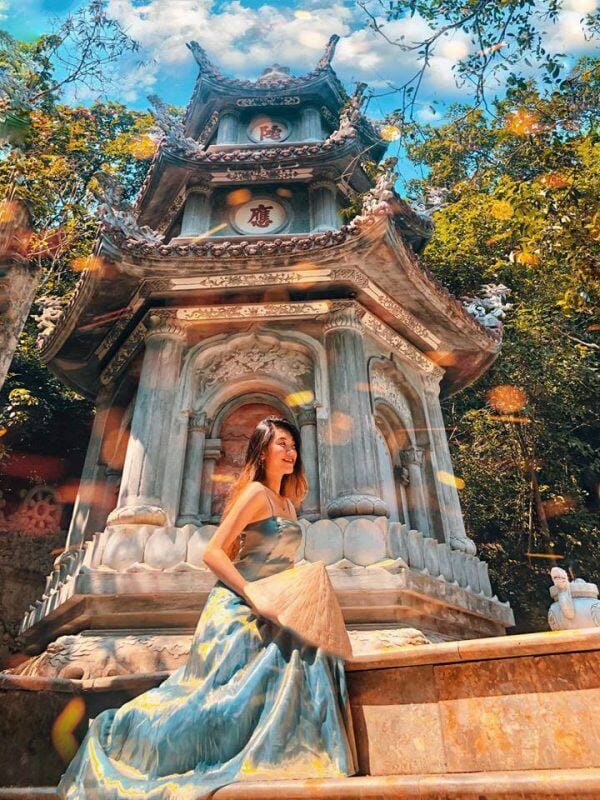 Had you not read this article, it would be hard for you to find a photogenic spot. Anyway, forget not to share it with your friends. Though the Marble Mountains area is large, it won't be difficult to visit the whole sight if you dispose of your time right. 
Starting with Tam Thai Pagoda on Thuy Son Mountain, one of the Marble Mountains. It's easy to reach the pagoda - climb up the stone stairs. Standing on the stairs, kill the frame with some of your poses.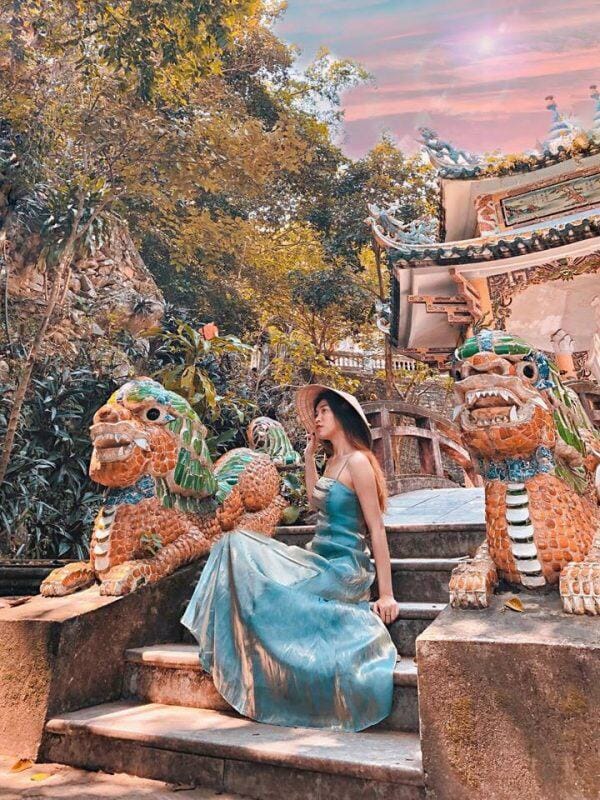 Huyen Khong Cave is the next point for your excursion. The cave's entrance is mysterious and untouched. Once getting inside, you will see numberless limestone rocks in strange shapes. They look so psychic. The big hole in the ceiling of the cave brings natural light over the ground, creating a vague spectacle hardly found in somewhere else.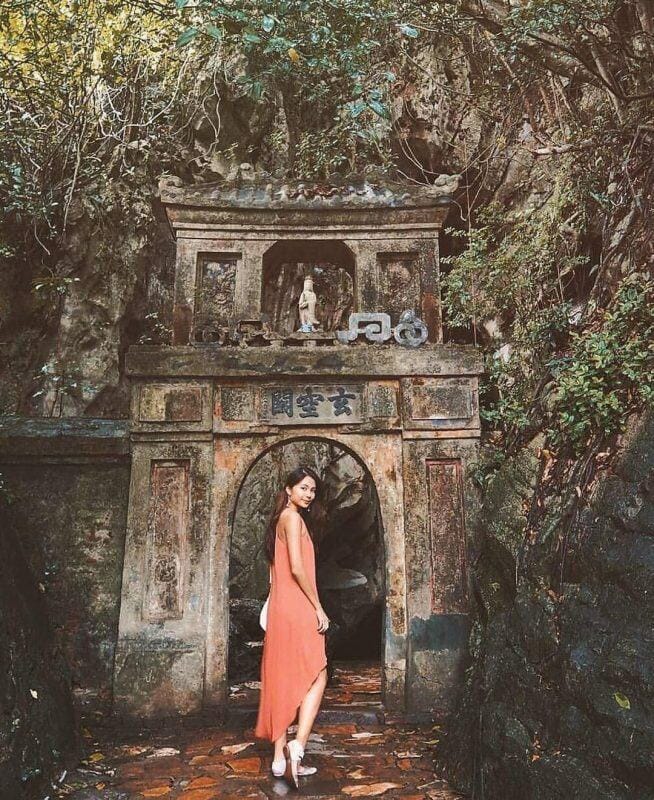 Am Phu Cave is also a great choice if you want to take more pictures that are worth posting on Instagram. The passageway leading to the cave is amazing enough to blow your mind with its exotic architecture mixing between culture and spiritual significance.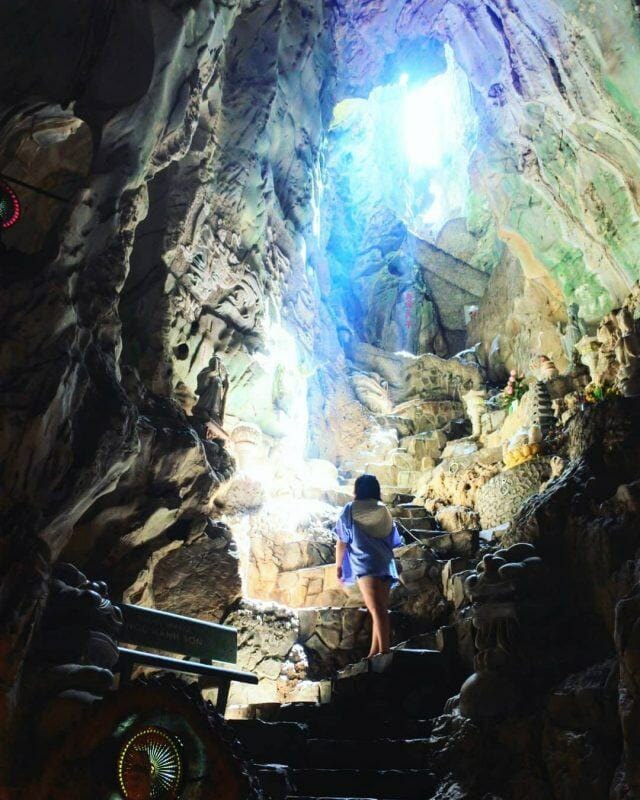 On set, the towers here resemble Ninh Binh's that have long drawn in tourists looking for the background. Dressing up in boho style for the best match. However, be careful when taking photos in the holy places of worship. 
There is plenty to explore in Danang, a city rich with effervescent entertaining activities summed up by budget Hanami beach hotel here. Have a nice trip!