Vietnam is a popular and attractive tourist destination in Southeast Asia. With breathtaking natural scenery, diverse culture, and rich history, Vietnam has everything to satisfy adventurous travelers. Below are 10+ Tips for Foreign Visitors When Traveling to Vietnam that Hanami Hotel Danang has compiled, dedicated to help you make the most out of your trip.
Weather in Vietnam
Vietnam has three principal weather zones: the North, the Central, and the South. This means weather conditions will vary significantly between regions. When visiting Vietnam, foreign tourists should check the weather before their trip to prepare appropriate attire.
In the North, the winter season typically stretches from November to March and can be quite cold, especially in highland regions such as Sa Pa and Ha Giang. In the summer, from May to September, weather is temperate and often rainy. Appropriate attire should include warm clothes and raincoats for the winter, and light, casual attire, such as shirts and shorts, for the summer.
In the Central region, the weather varies throughout the year. The rainy season typically lasts from September to January of the following year, while the dry and hot season occurs from February to August. Raincoats and jackets should be brought during the rainy season, while light, casual attire, such as shirts and shorts, are appropriate for the dry season.
In the South, the weather is hot and humid year-round. The rainy season lasts from May to November, with the heaviest rainfall occurring in August and September. Suitable clothing for the South includes light shirts, shorts, dress shirts, and dresses. In addition, you should bring a lightweight raincoat for the rainy season to avoid getting wet.
You should also be aware that Vietnam can experience hurricanes and natural disasters during the rainy season. If you're traveling during this time, please follow news reports and adhere to alerts from local authorities. Checking the weather before traveling in Vietnam is very important to prepare appropriate clothing and accessories. This ensures a comfortable and enjoyable journey without being impacted by unpredictable weather conditions.
Visas and relevant documents – Tips for foreign visitors when traveling to Vietnam
When preparing to travel to Vietnam, the first important thing that foreign tourists need to do is check if they need a Vietnam tourist visa. Visa requirements can vary depending on nationality and the length of time someone plans to stay in the country.
To find out if a visa is required, tourists should contact the Vietnamese Embassy or Consulate in their country. They will be provided with detailed information on visa requirements, as well as the necessary documents to enter the country, such as a passport and relevant documents.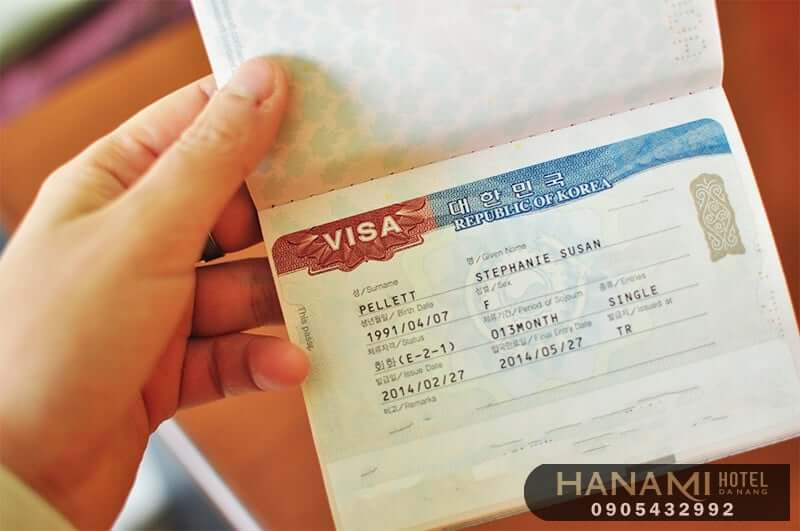 In addition to checking the visa, make sure to bring a passport with at least 6 months of validity from the intended departure date from Vietnam. If your passport is expiring soon, update or renew it before your trip.
On top of that, tourists should also keep copies of personal documents, such as passports and visas, in case of loss or emergencies. This will help reduce the risk of inconvenience and make it easier to handle any document-related issues.
Checking the visa and having all necessary documents is an important part of preparing for a trip to Vietnam. By following the requirements and having the necessary paperwork, you will avoid unexpected hassles and have a smooth and enjoyable travel experience.
The currency in Vietnam
The currency in Vietnam is the Vietnamese Dong (VND). Throughout the country, you will see various VND banknotes and coins with different denominations in common use. It is important to use the correct currency while traveling in Vietnam.
While some places might accept foreign currency, especially large hotels and tourist shops in major cities, it is best to use VND to avoid exchange rate risks or unfavorable exchange rates.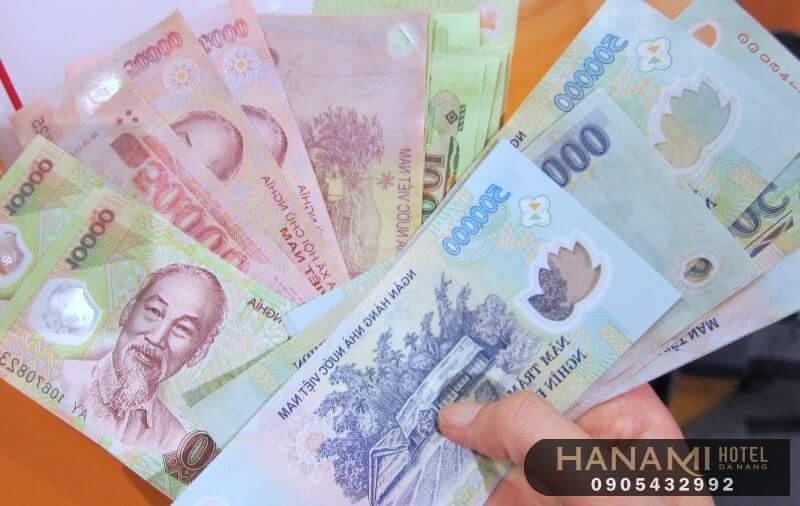 The use of VND is also very useful when you interact with local people, at traditional markets, restaurants, or when negotiating prices. Using VND will help you have a better understanding of the value of products and make it easier to negotiate fairly.
To get VND, you can exchange money at banks, currency exchange counters, or ATMs throughout the country. Make sure to check exchange rates and transaction fees before exchanging money to avoid unnecessary charges.
If you want to carry cash, be aware that there is a limit to how much money you can bring into or out of Vietnam. If you're carrying more than the allowed amount, you need to declare it to financial authorities at the airport or entry point to comply with current regulations.
Security and safety are important concerns in Vietnam
Security and safety are a top concern for everyone, including in Vietnam – a country widely considered to be fairly safe. While the crime rate here is lower than in many other countries, it is still very important to take basic security measures.
One of the first things we should do is to keep our keys safe. This is especially important when we are away from home or in public places. In our home, we should ensure that all doors and windows are locked correctly, and never leave keys in places that can be easily accessible such as a handbag or car. When we leave the house, we should always remember to check if all windows and doors are locked, which can help to prevent any unauthorized access.
In addition to that, being careful with one's personal property is also an important factor in maintaining personal security. Particularly, when we go out of the house or into crowded places, we should pay attention to our bags, smartphones, and other valuable items. Avoid leaving them in unsafe places or places where they are easy to steal, such as in the pocket of your pants or on a table in a cafe. In addition, always pay attention to the environment around you, especially in crowded places, to avoid potential dangers such as pickpockets or robbers.
Traffic in Vietnam – "Ninja Lead" in Vietnam
Traffic in Vietnam can be described as chaotic and different compared to many other countries that travelers have visited. The term Ninja Lead also originates from here. So, when navigating the streets of Vietnam, we need to be careful and follow traffic rules to ensure the safety of ourselves and others around us.
When walking on crowded streets, always keep your eyes glued to the traffic around you, and be cautious of vehicles moving past you. Use your ears to listen for the sounds of vehicles, motorcycles, and horns to avoid any unexpected collisions. Also, avoid crossing the street suddenly and always follow traffic signals to ensure your safety and that of others around you.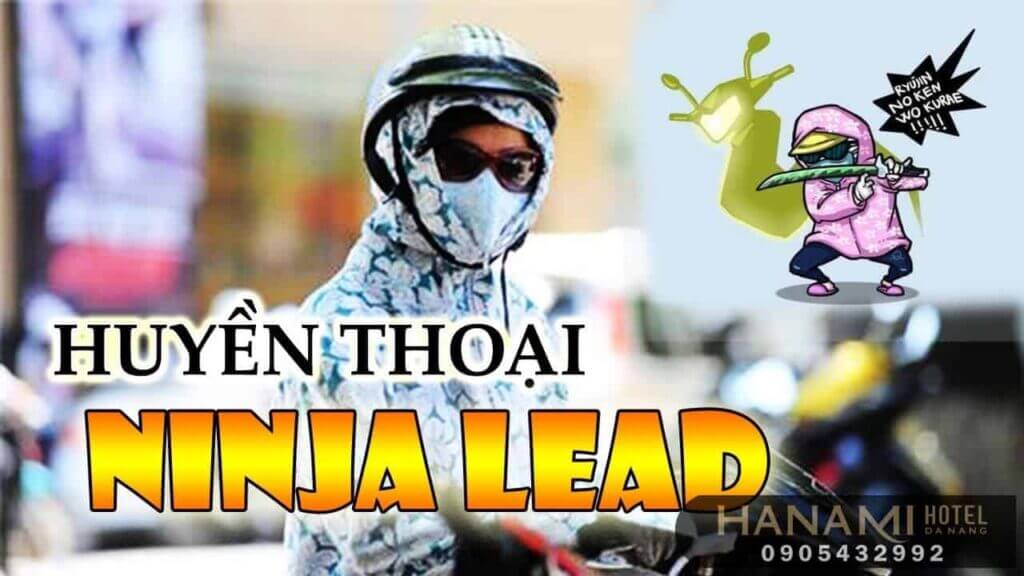 Driving a motorcycle or a car also requires carefulness and attention. Always follow traffic laws, including wearing a helmet when riding a motorcycle and adhering to speed limits. When crossing intersections or densely populated areas, pay attention to pedestrians and other vehicles to avoid accidents.
Education about traffic rules is very important, not only for Vietnamese people but also for international visitors. If you are driving a motorcycle or car in Vietnam, it is essential to understand road signs and rules of priority. However, if you don't feel comfortable or confident participating in traffic in Vietnam, you may consider hiring a driver or using public transportation like a taxi or bus.
Finally, always be aware that traffic in Vietnam can change quickly and unexpectedly. Keep an eye on the surroundings, research the local traffic situation, and be careful with unexpected factors such as weather conditions, traffic jams, and construction sites.
Free electricity and internet – Tips for international visitors travelling in Vietnam
Vietnam has a different electrical system than some other countries. Therefore, when visiting Vietnam, it is important to bring a suitable power adapter that allows you to connect your electrical devices to Vietnam's power outlets and ensure safety when charging. This adapter allows you to connect your devices to Vietnam's power outlets and ensures safety when charging.
Wide and easy access to the internet can be found in major cities in Vietnam. There are many cafes, restaurants, hotels, and other public places with free Wi-Fi in urban areas. Additionally, there is a rapid development of mobile networks and mobile services such as 4G and 5G provided by telecommunications companies. Thus, when you visit large cities such as Hanoi, Ho Chi Minh City, and Da Nang, you will not have any difficulty accessing the internet.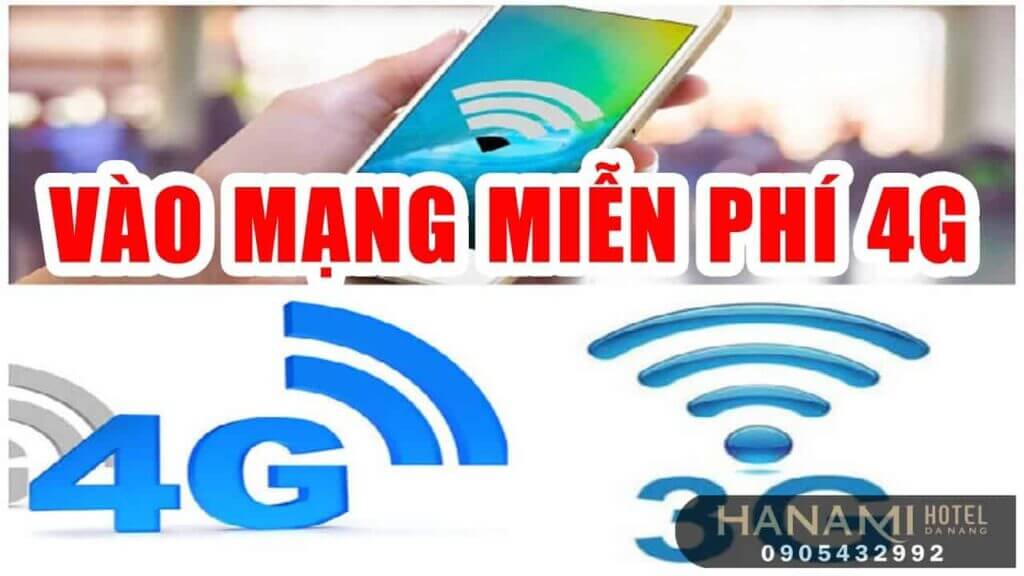 However, in remote rural areas and mountainous regions, the internet signal may not be stable or weak. If you plan to travel to these areas, it is best to be prepared and check if your accommodation, such as guesthouses or hotels, provide internet services or not.
Try the local cuisine at your travel destinations
When traveling to Vietnam, experiencing the local cuisine is an essential part of exploring the country's culture. Some of the must-try local dishes include:
1. Pho – a delicious soup made with soft rice noodles, meat, fresh vegetables, and seasonings, creating a unique flavor.
2. Banh mi – a type of crispy-crusted and soft pastries often served as a sandwich with a variety of fillings, such as pate, grilled meat, eggs, and fresh vegetables.
3. Fresh seafood, like grilled shrimp, steamed fish in caramel sauce, and crispy fried fish with vegetables.
4. Various types of cakes, including banh xeo (cripsy Vietnamese pancake with shrimp and vegetables), banh loc (rice cakes with bean sprouts and shrimp), and banh it (sweet banana and coconut cakes).
These dishes, along with many others, are all popular and well-loved in Vietnam. Make sure to try as many local specialties as you can during your stay.
However, when eating and drinking in Vietnam, it is important to be mindful of some safety regulations to ensure your health. Avoid drinking tap water directly; instead, use bottled water that has been cleaned or drinks from restaurants and coffee shops that have been inspected for quality. Additionally, only eat fully cooked food to avoid the risk of contamination or illness. Raw items such as salads and herbs can be safe when properly washed and ensured to be of reliable origin.
When traveling, try some local restaurants or small eateries to experience the unique flavors of Vietnam. Local restaurants usually serve traditional dishes and use fresh, seasonal ingredients. If you have the opportunity, join a cooking class or attend a market tour to learn more about traditional cooking techniques and explore Vietnam's culinary culture!
Shopping for souvenirs in Vietnam
When traveling to Vietnam, one more tip for international visitors is shopping. Vietnam is a great destination for shopping, known for its unique markets and traditional handmade products. When visiting Vietnam, take the time to explore local markets and enjoy the unique shopping experience.
Local markets such as Dong Xuan Market in Hanoi, Bến Thành Market in Ho Chi Minh City, and Hoi An Market are known for their variety and uniqueness of goods. Here, you can find clothing, shoes, bags, jewelry, leather products, makeup, electronics, and many other items at affordable prices. In addition, local markets are also a great place to find traditional handmade products such as ceramics, wood carvings, paintings, lanterns, and other handmade items.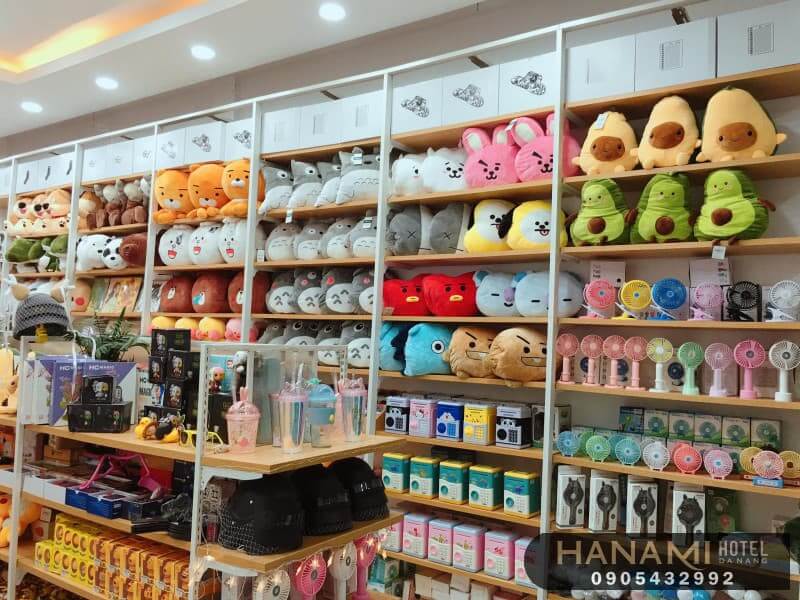 When shopping in Vietnam, always check the price and negotiate before making a purchase. Prices of products can be negotiated in traditional markets and local shops. Remember that negotiating is an important part of the shopping culture in Vietnam, so don't hesitate to suggest a reasonable price after comparing the prices and quality of similar products.
In addition to the local markets, Vietnam also has many modern shopping centers and bustling shopping districts. Shopping centers such as Vincom, Lotte Mart, and AEON Mall offer a variety of high-end brands and products from clothing, shoes, electronics, beauty products, and home goods. However, prices in these shopping centers are generally higher than those in traditional markets, so you should compare prices and shop around before making a purchase.
Vietnamese people are quite fond of speaking English
Vietnamese is the official and most commonly spoken language in Vietnam. When you travel here, you will encounter many local people who use Vietnamese in their daily communications. However, there are also some locals who understand and speak English, especially in large cities and tourism areas.
If you are not proficient in Vietnamese, bring along a dictionary or translating app on your smartphone to communicate more easily. This can be particularly useful when you need directions, placing an order, haggling, or seeking information from the locals.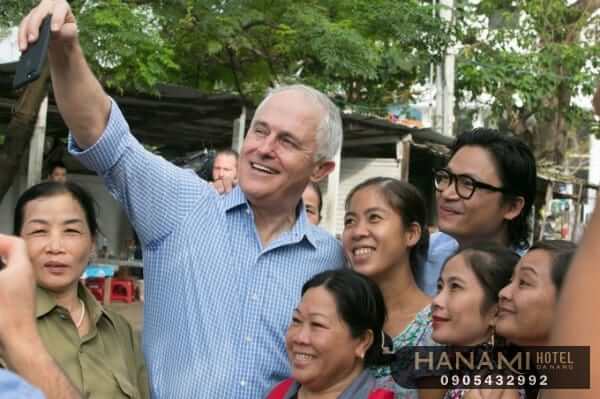 When using translation apps, remember to check the accuracy of the translation and try to use short and clear sentences to ensure that your message is understood correctly.
In addition to using translation, also use some basic Vietnamese phrases such as "xin chào" (hello), "cảm ơn" (thank you), "xin lỗi" (sorry), and "bái bai" (goodbye). These greetings will create a positive impression and help you communicate basic messages with the locals.
Above are some tips for international visitors when travelling to Vietnam. With delicious cuisine, fun shopping, and flexible communication skills, Vietnam is an attractive destination for tourists. Hanami hopes that you will enjoy all these experiences, explore the diverse culture, and create unforgettable memories during your trip.