Here are the top 5 must-try dishes to answer the question "What to eat today?" when you are touring in Hoi An. And the budget Hanami beach hotel will help you find out where those dishes sold. But the first thing you should do is to book a room in the hotel to stay during your trip around Da Nang. Common, let's get started. 
1. Chicken rice – The most famous dish in Hoi An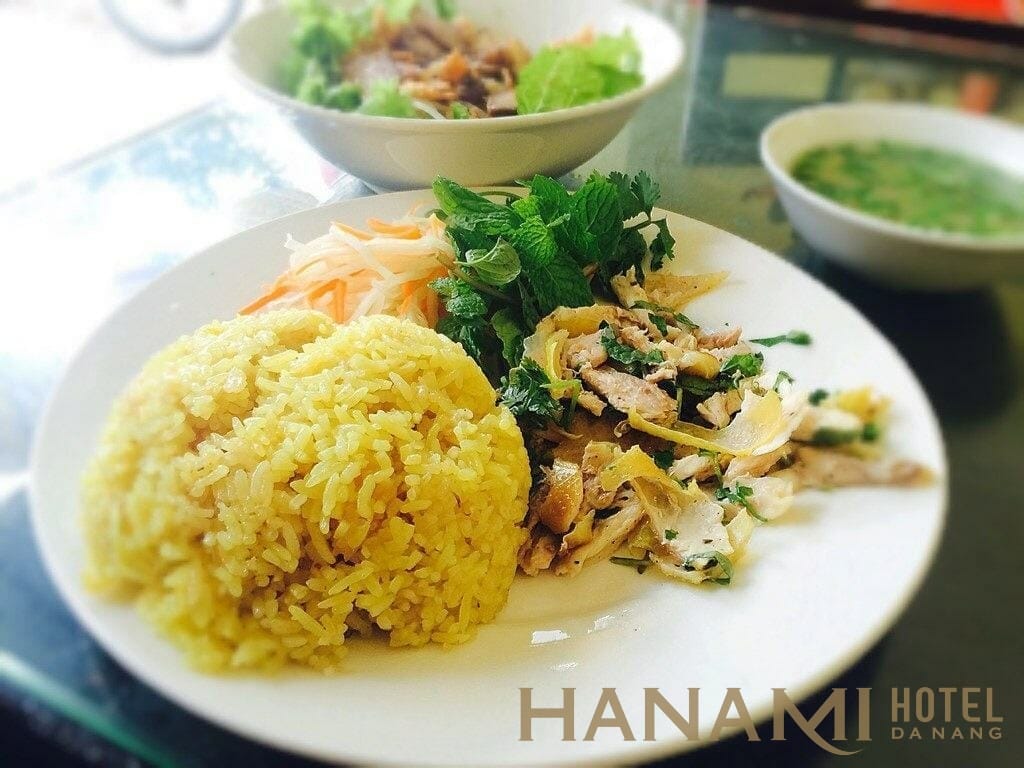 Hoi An chicken rice is a trendy dish in the city. Cooked with the broth of boiled chicken for better flavour, the rice gets covered with a nice golden. Most are pastured young chicks, and the meat is high-quality, aromatic, naturally sweet, and firm. We – the Hanami Hotel had got you covered with Top 10 best chicken rice restaurants in Hoi An – Da Nang. Check it out!
2. Vietnamese vermicelli (cao Lau) – Long-time dish in Hoi An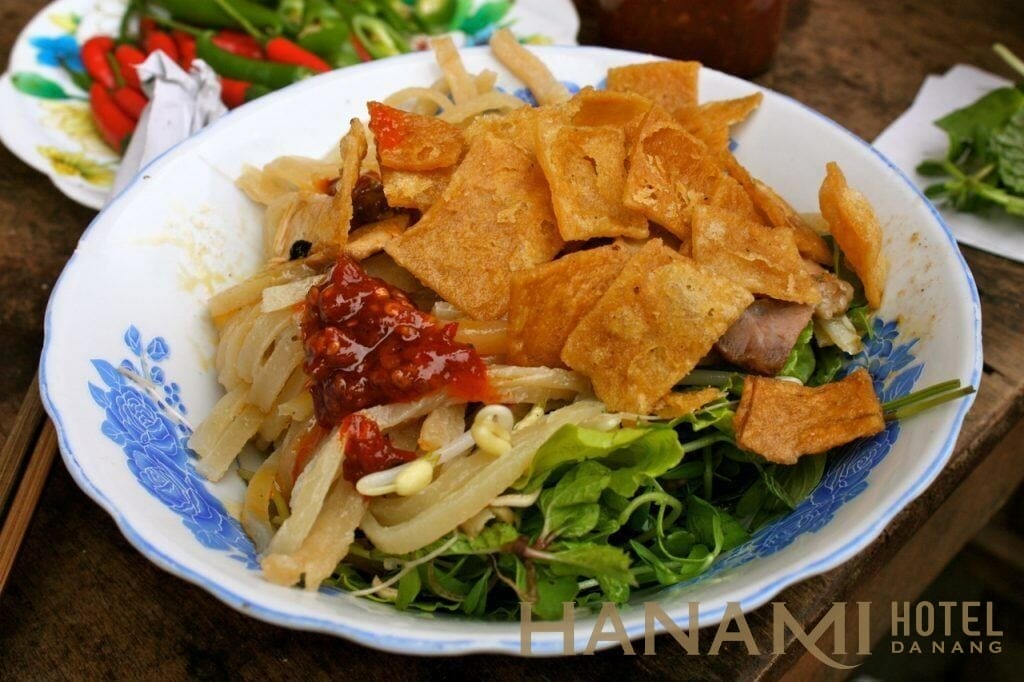 Cao Lau is a regional Vietnamese noodle dish, from the town of Hội An. A bowl of Cao Lau includes big-sized noodles, shrimps, pork, and many more. Literally, the noodles contain the taste of soy sauce, featuring Chinese cuisine. If soy sauce is not your thing, take it into consideration carefully. 
3. Water Fern Cake – A peasant dish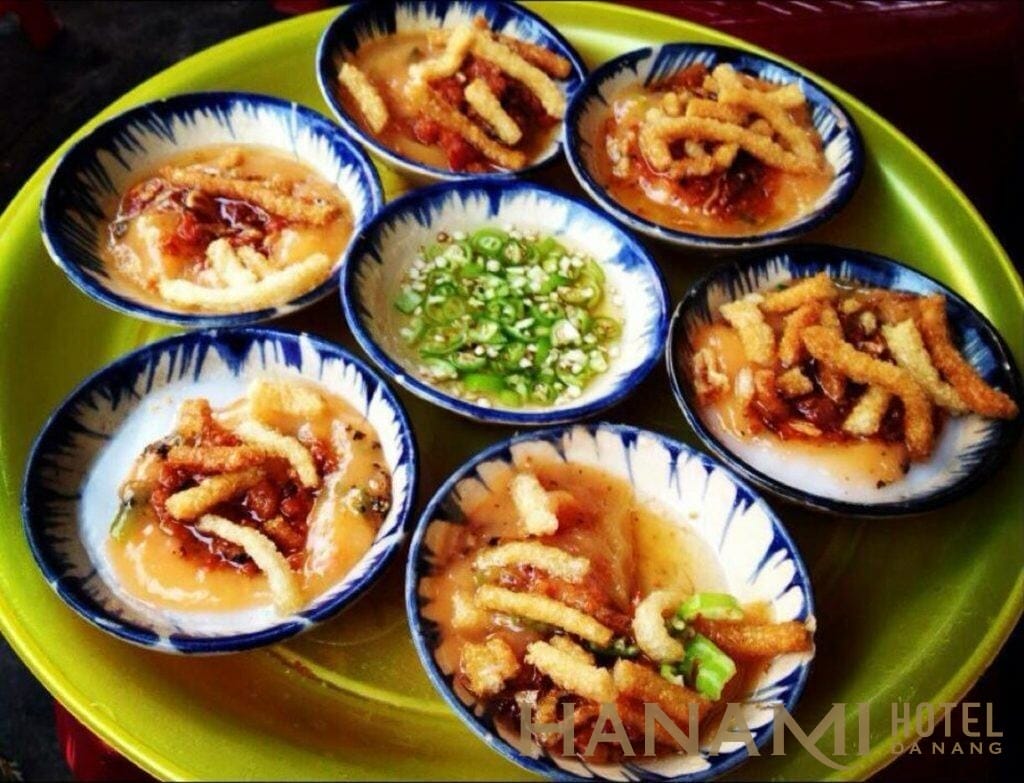 Hoi An Water Fern Cake is served in small bowls. There are 6 to 8 bowls on a tray. Before tasting, bathe the dish in the sauce made from shrimps, minced pork and top it with the fried crust. It always comes with a bowl of chilli-garlic sauce. Beyond dispute, you can never find the dish in another country. That's why it's listed as one of the must-try dishes once you come to Vietnam in general and Hoi An – Da Nang in particular. 
4. Hoi An bread – The renowned dish all around the world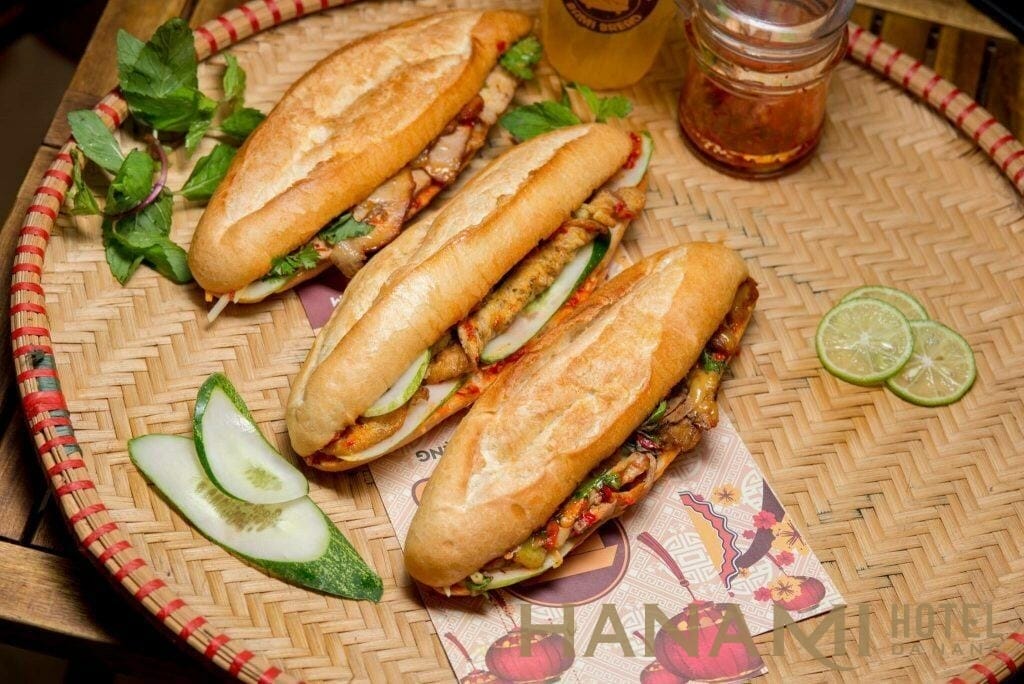 When it comes to Hoi An bread, people mostly think of Banh Mi Phuong (Madame Phuong's bread) where has long been famous for its varied fillings. Namely, Vietnamese steamed pork sausage, Chinese sausages, Jambon, and cheese. Come along with the fillings are some fresh herbs from the famed Tra Que Vegetable Village. Though bread is familiar street food to Vietnamese people, the town of Hoi An's bread is bold in the taste of Quang Nam Province, Central Vietnam. 
5. Quang-style noodle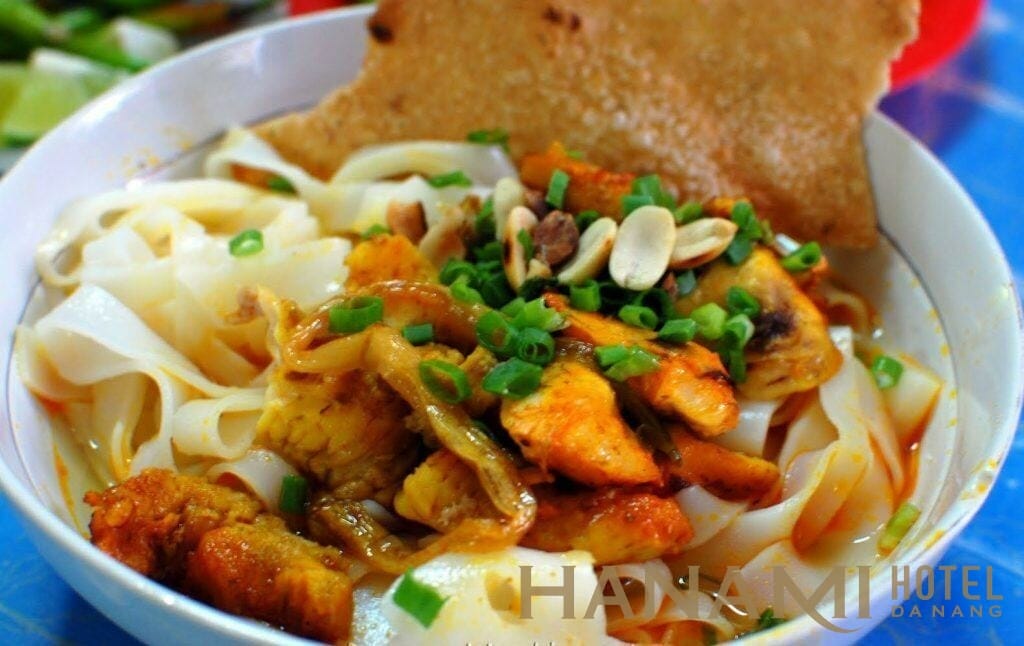 Quang-style noodle is the name of the dish pertaining to Hoi An – Da Nang. The dish is now served with different fillings like pufferfish or frogs. Whether which filling you choose, Hanami's sure that its taste is awesome. Squeezing half of a lemon into your bowl then add a little fish sauce. Take a bite with a piece of chilli to deeply feel the flavour of the dish. Is it enough to make your mouth water?
There are many delicious dishes and scenic tourist attractions in Da nang City, which is summed up here. What are you waiting for? Let's access to the Hanami Hotel's website to book a room for your trip to Da Nang in the coming time. The Hanami Hotel Danangalways wishes you all the best!