Hanami – Romantic hotel in Da Nang
Hanami Rooftop Garden
The rooftop garden on top of romantic Hanami hotel, spacious, airy space with lots of furniture and trees, is an ideal place for meeting up with friends, gathering around after a tiring day, or only taking a breath of fresh air and reflecting upon your life.
Shared space to relax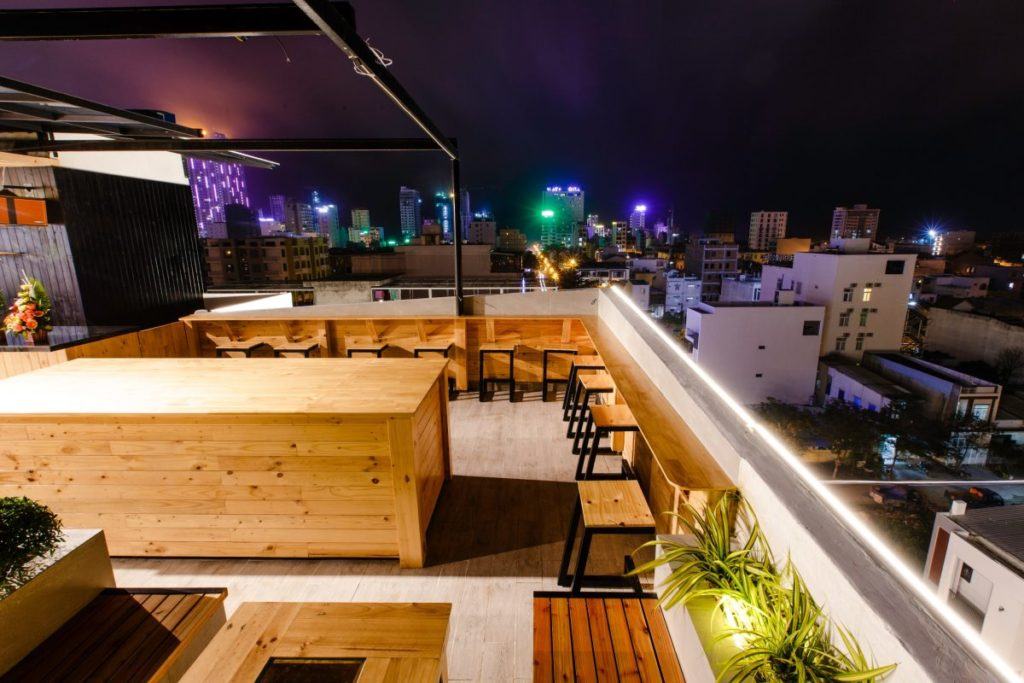 The rooftop is one of the spaces that Hanami made a throughout investment to it. Hanami believes that our customers also need a shared space to relax, have conversations with their friends or acquaintances out of their private rooms. Even during the vacations, honeymoon or anything else, when we feel weary, and we want to experience a cosy, romantic night together, then the 8th floor in Hanami hotel will be a perfect location for couples, families to enjoy a romantic night and the beauty of Da Nang.
Romantic at night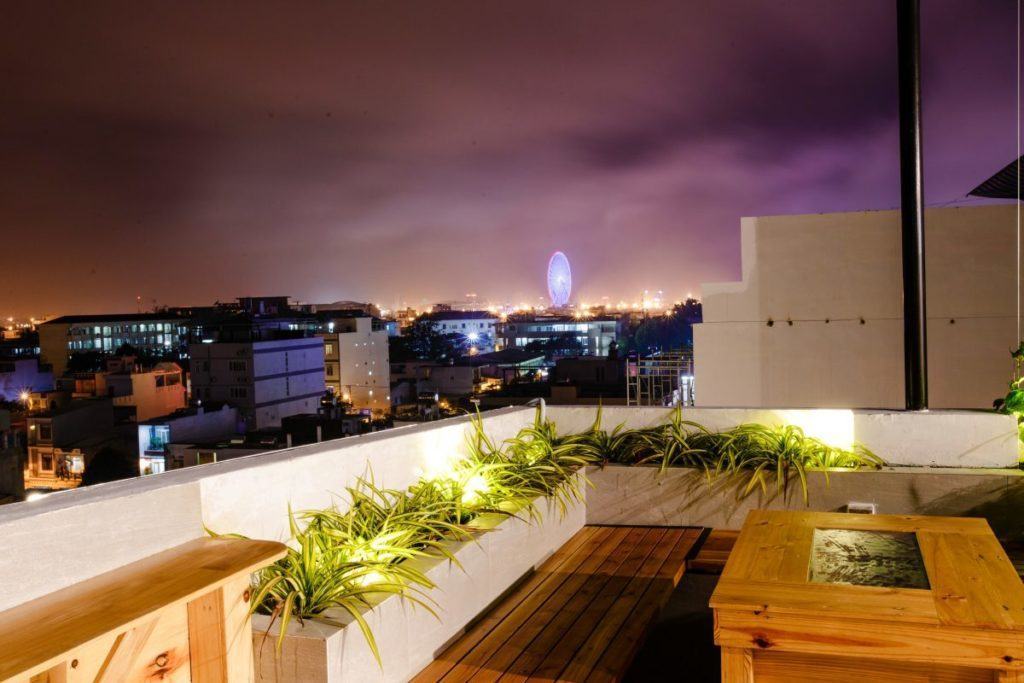 Hanami is a very romantic hotel. It made the most use of its airy rooftop to build a green, spacious space for customers' living activities. Tourist accommodation facilities often attach importance to the construction and design of the rooftop as it is an attraction impressing the customers. Depending on the European or
Japanese architecture of the hotel
to build its own style of living space like the rooftop.
Finally,
Situated at the 8th floor in Hanami hotel, Hanami Rooftop garden is wide open, fresh, suitable for relaxation with a cup of coffee. Space here is mainly a bright green, decorated with many trees that creates fresh air. The wooden furniture with unique design brings a closeness and comfortableness. Rooftop garden promises to save you relaxing moments alongside your friends, your beloveds or private ones enjoying the city view at night.