The journey to master a new language like French is not just about memorizing grammar rules or expanding vocabulary. It is also an intimate dance with a different culture and a different way of seeing the world. Few experiences can match the exhilaration of finally grasping the nuances of a French phrase or the thrill of engaging in a fluid conversation with a native speaker. Thus, we take immense pleasure in presenting to you, the Top 5 Best Places to Learn French in Da Nang – a guide that embraces both our passion for the French language and the vibrant city of Da Nang.
Top 6 Best Places to Learn French in Da Nang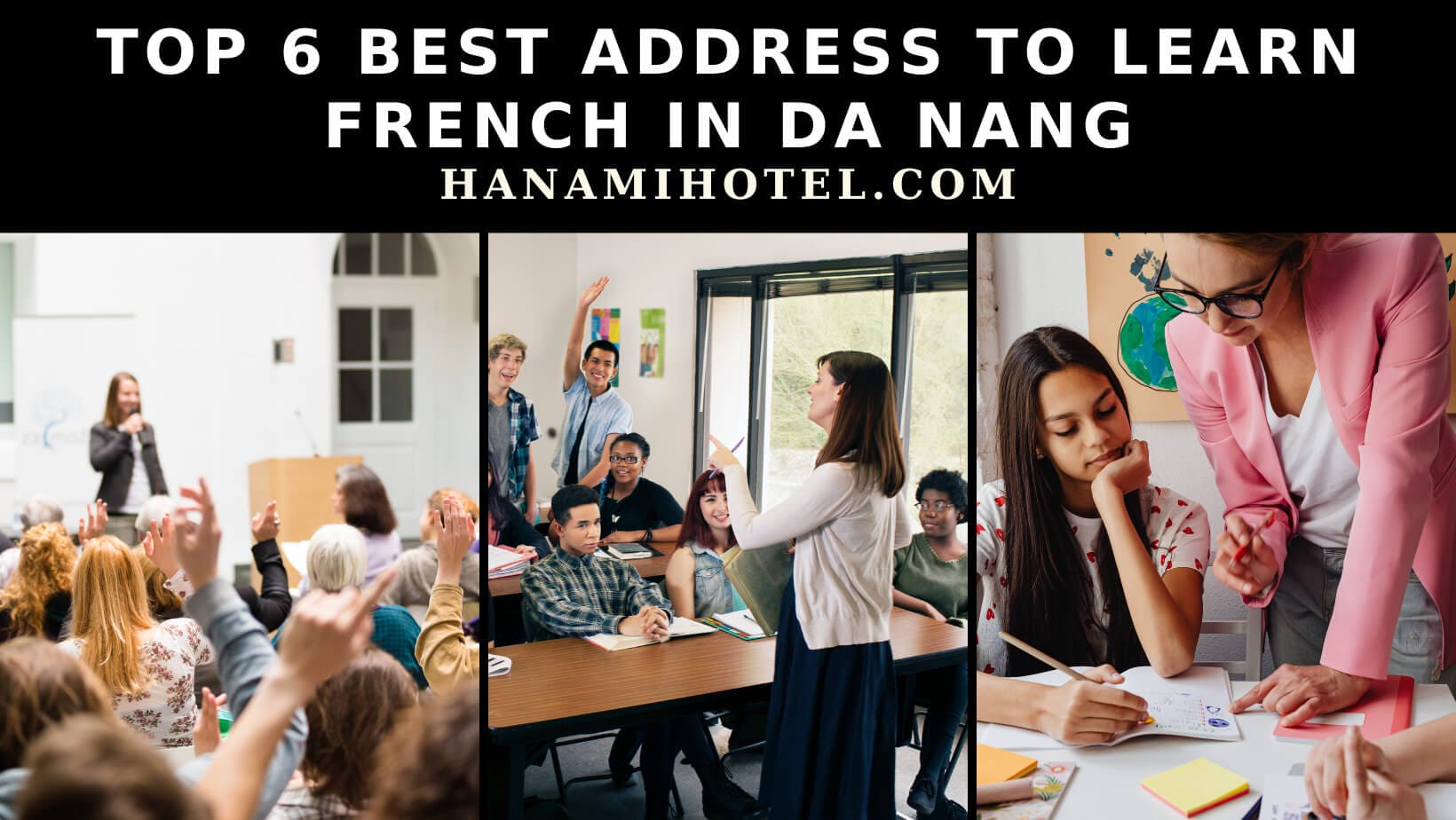 Institut français du Vietnam
Situated within the premises of the General Science Library of Da Nang, the Institut français du Vietnam as a cornerstone of French language education since 1995. We found it to be an ideal learning environment for language enthusiasts like us.
Classes at the institute were meticulously designed to cater to our needs and proficiency levels. The teaching team, comprised of both French and Vietnamese instructors, brought passion and extensive experience to the art of imparting the French language, which greatly enhanced our learning experience.
Aligned with the Common European Framework of Reference for Languages (CEFR), the institute organized courses and awarded diplomas. These courses focused on evaluating and developing our language skills according to the CEFR standards, providing an international benchmark for our French proficiency.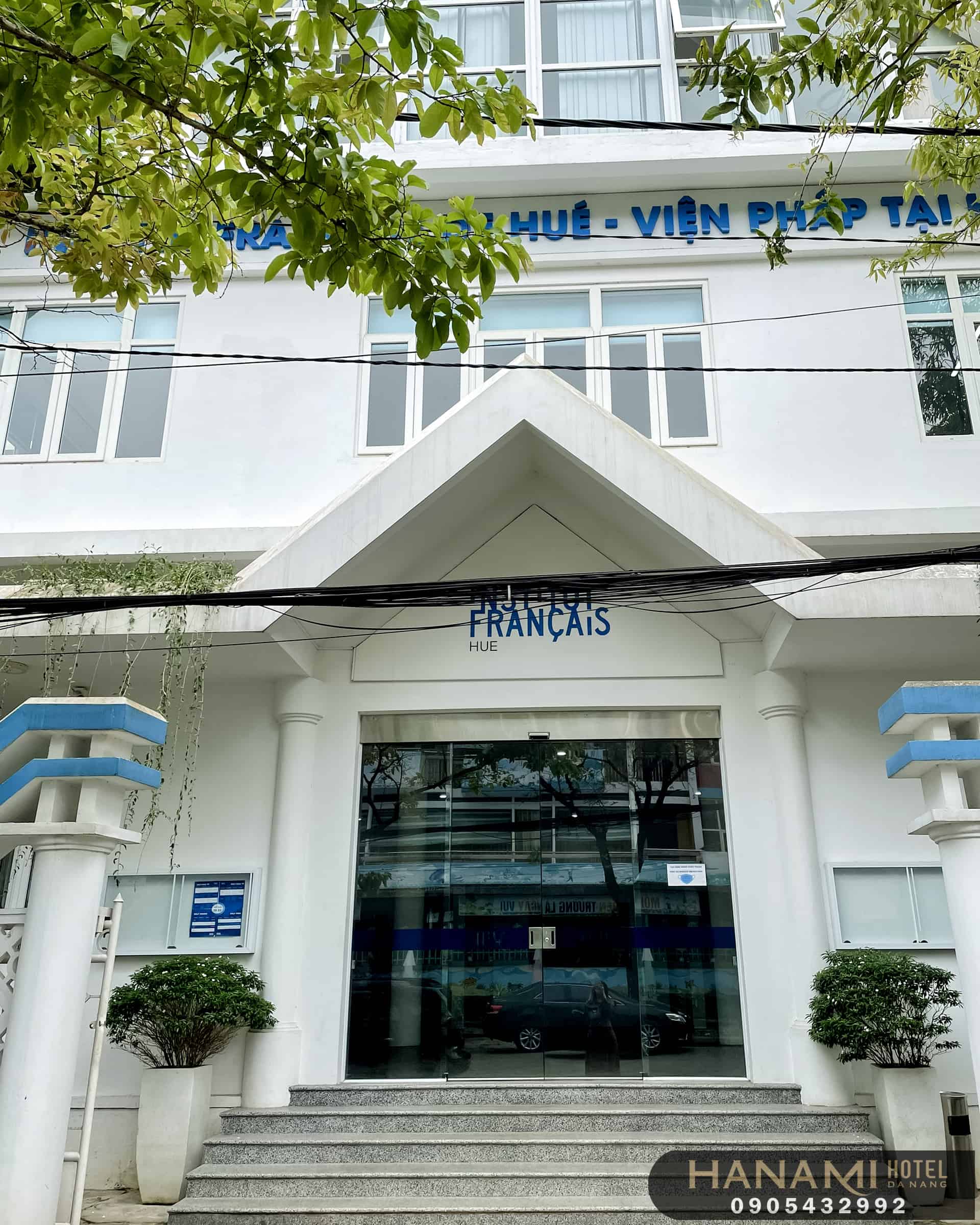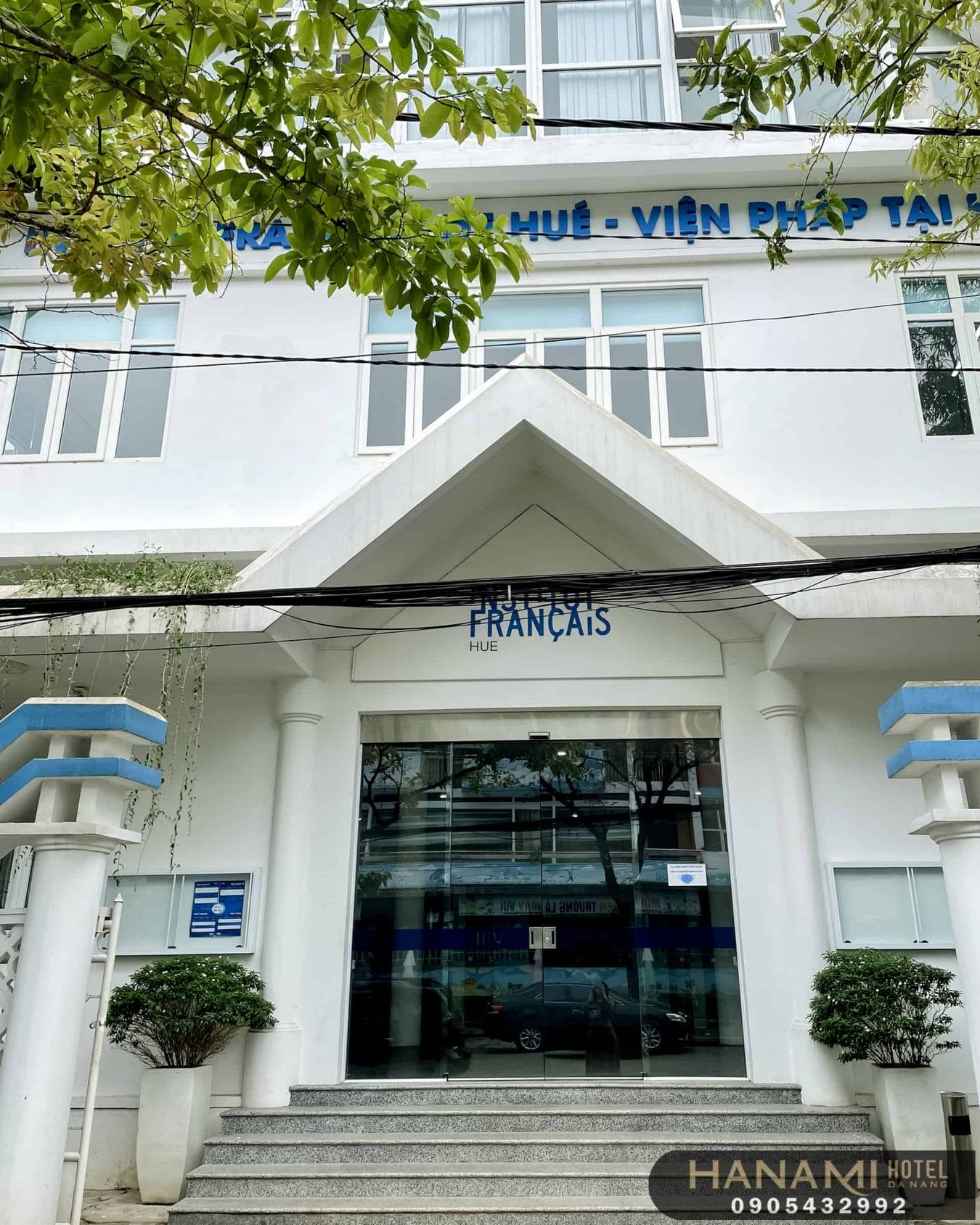 Embracing innovative pedagogical methods and implementing up-to-date teaching materials, the instructors actively engaged us in daily communication scenarios. We found that the course content directly related to everyday communication situations, fostering rapid development in both our spoken and written French.
Moreover, the Institut français du Vietnam is adept at organizing DELF and DALF exams, crucial international certifications for French learners like us. This authentication of proficiency opened doors to diverse educational and professional opportunities related to the French language for us. We felt that the Institut français du Vietnam was committed to delivering a quality and enjoyable French learning experience for its students.
CONTACT INFORMATION:
33 Tran Phu, Hai Chau District, Danang City
46 Bach Dang, Hai Chau District, Danang City
Phone: 023 6381 7426
Email: ecoledanang@ifv.vn
Website: https://ifv.vn/
Fanpage: www.facebook.com/VienPhaptaiDanang
Opening hours: 08:00 – 17:30
FASA – Together for Excellence
FASA has emerged as a premier language training and sustainable study abroad consultancy center in Central and Central Highlands, Vietnam. Hanami recognizes its commitment to being a reliable source to help the younger generation of Vietnam enhance their language skills, broaden their thinking, and prepare for an international future.
The French language instructors at FASA, with over 8 years of experience and having completed their studies in France, impressed us with their excellent communication and pronunciation skills. Upon course completion, we received a recognized certificate, which was a testament to our hard work and the quality of instruction we received.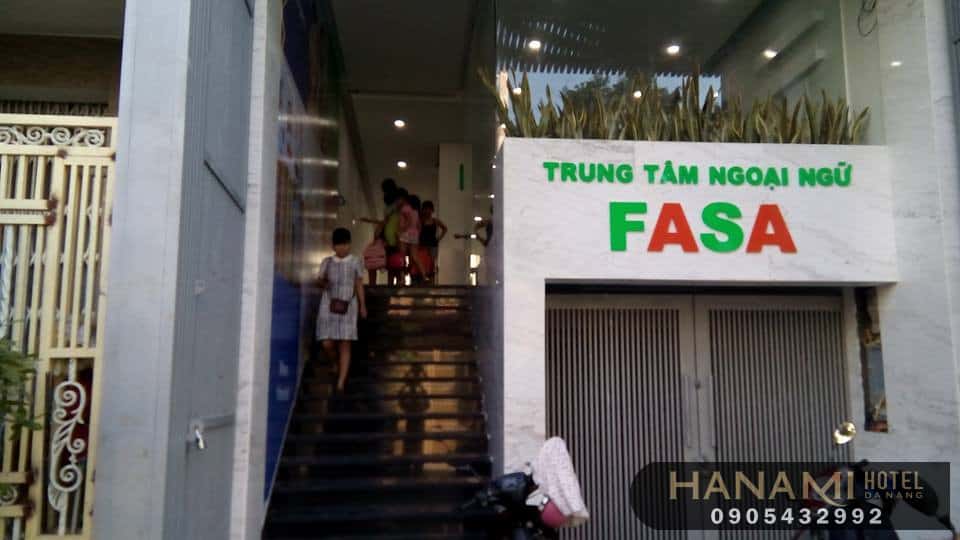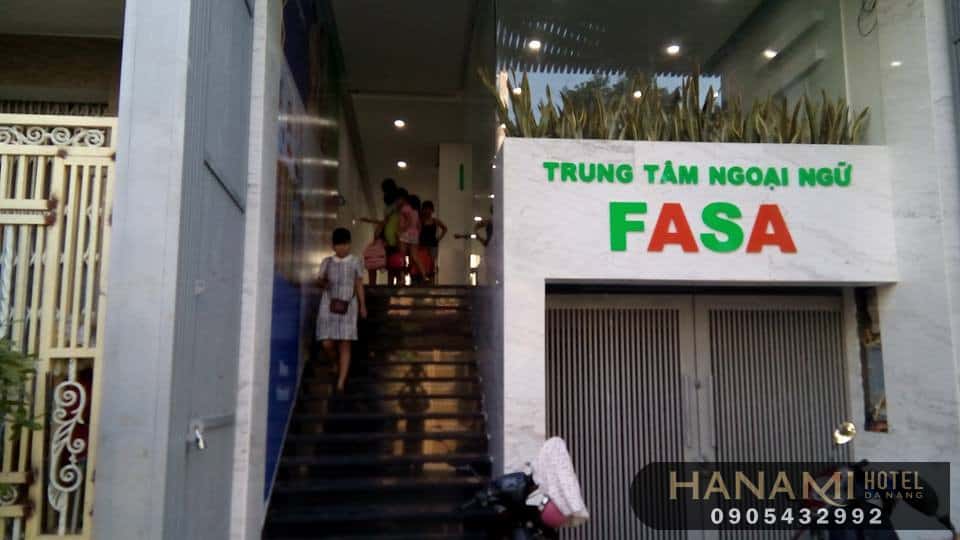 Equipped with state-of-the-art facilities and teaching materials, we found the center's classrooms to be spacious and comfortable. Each classroom, ranging from 25 to 30 square meters, is air-conditioned and accommodates only 6 to 10 students per class. This small class size allowed for personalized attention and enhanced our learning experience. Moreover, FASA provided on-site teaching services for businesses and organizations with specific needs, which we found to be a unique and valuable offering.
In conclusion, our experience at the FASA Language Center was marked by high-quality instruction, excellent facilities, and a commitment to student success. We believe that FASA is truly pioneering language training and sustainable study abroad consultancy in the region.
CONTACT INFORMATION:
95 Huynh Tan Phat, Hai Chau District, Danang City
77 Nguyen Duc Trung, Thanh Khe District, Danang City
Phone: 0911 303 345
Email: info@fasa.edu.vn
Website: http://fasa.edu.vn/
Fanpage: www.facebook.com/fasadanang/
Opening hours: 07:30 – 11:30 | 14:00 – 21:00
GOET – Garden Of English Talents
Goet Language Center addresses the demand for diverse French language courses, ranging from basic to advanced levels. Hanami found the courses, including basic French communication, intensive communication courses, exam preparation for Delf/Dalf certificates at A1, A2, Delf B1, and B2 levels, and TCF exam preparation, to be comprehensive and well-structured.
The courses have a flexible 3-month duration, with adaptable schedules in the morning, afternoon, or evening. We appreciated this flexibility as it accommodated our work schedules. Additionally, Goet provides on-site tutoring services for individuals and organizations, offering an effective and flexible way for us to learn French. We opted for private tutoring with teachers at a rate of 140,000 VND per hour, with flexibility in the number of hours from 18 hours onwards.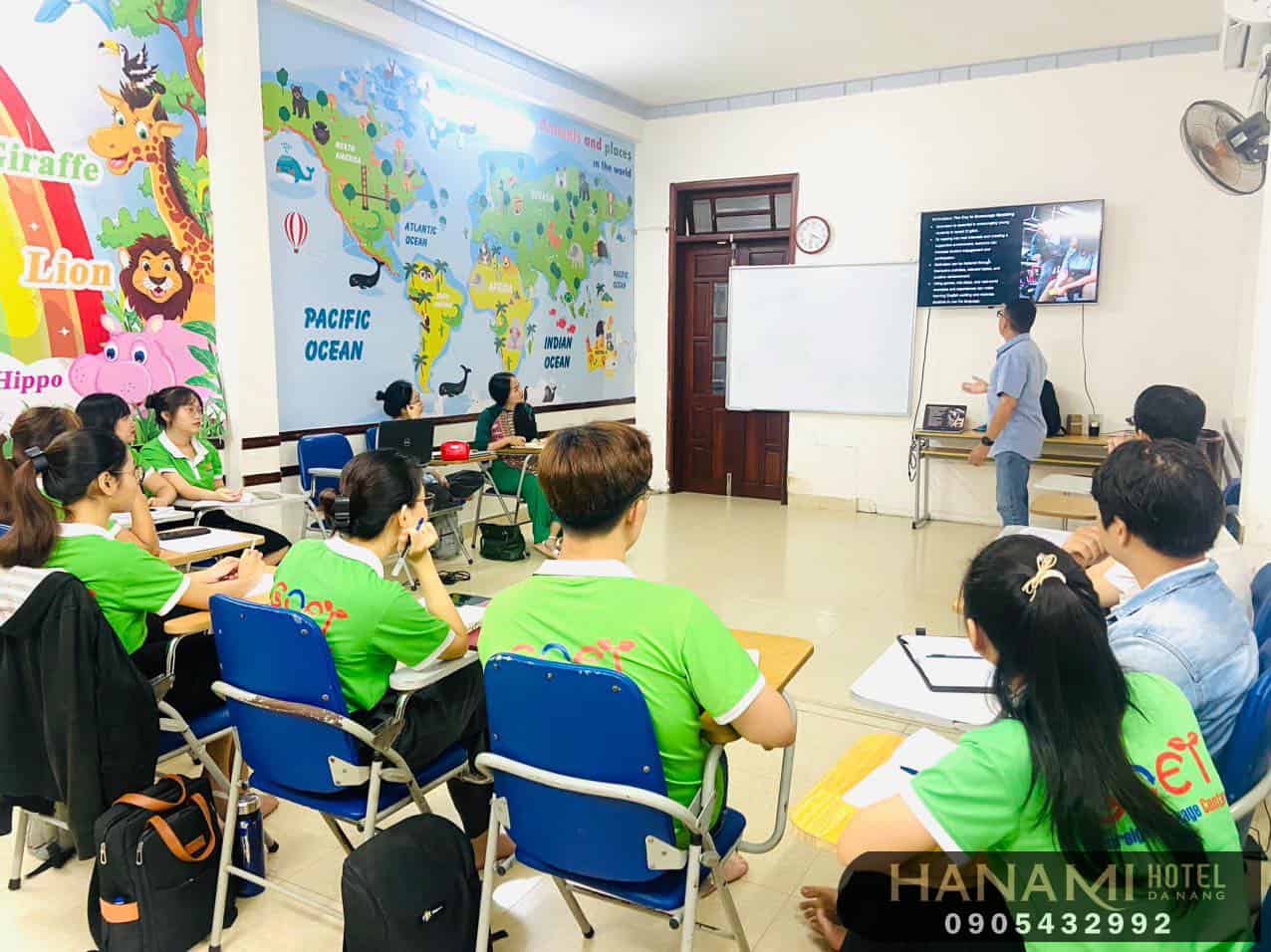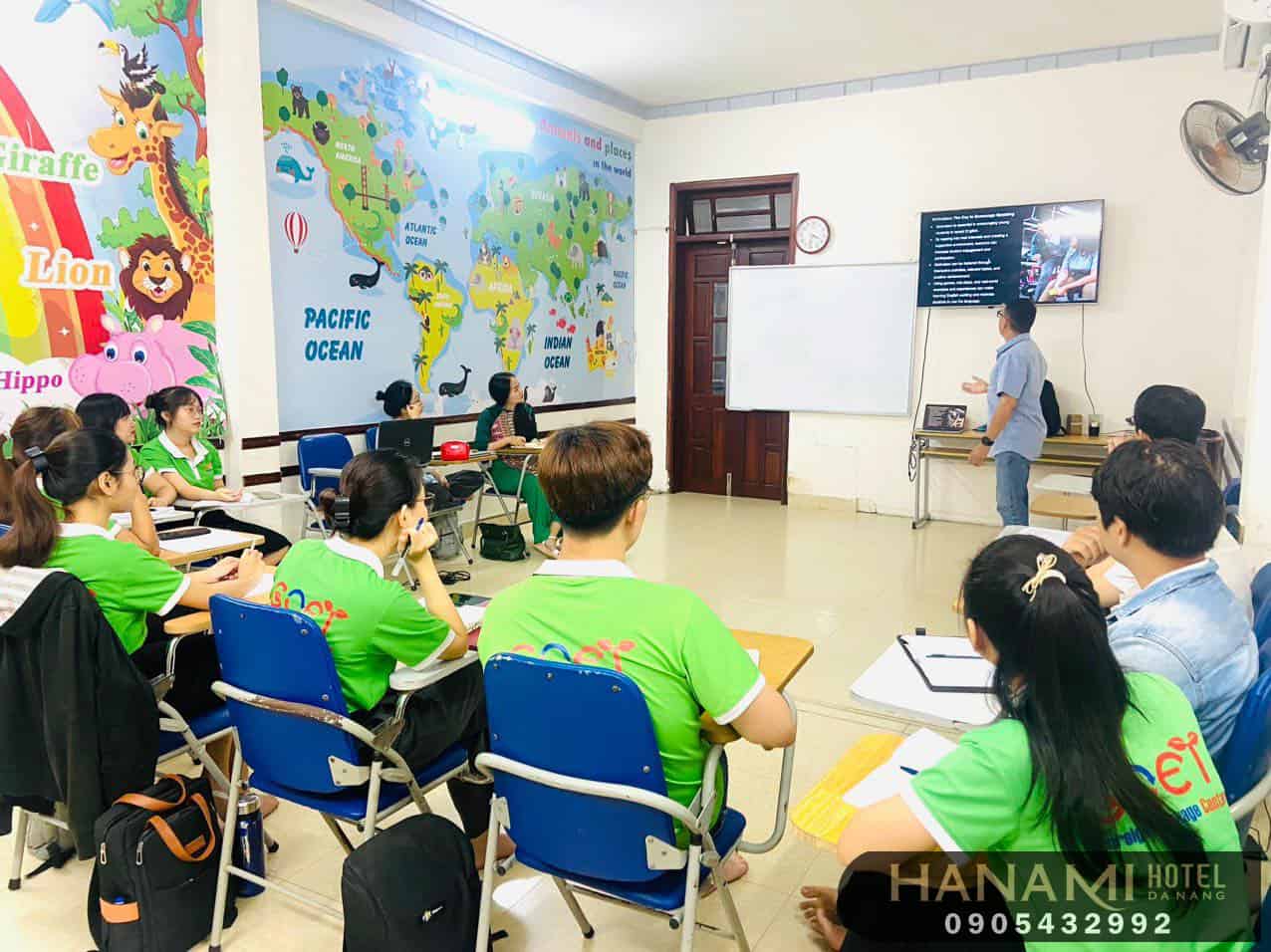 Moreover, Goet offers free consultancy services for study abroad and settlement procedures for students and learners. We found this service to be extremely helpful in planning our future studies. The center also provides accelerated French courses and on-site tutoring classes, offering flexibility and convenience that suit our learning needs.
CONTACT INFORMATION:
94 Ngo Van So, Lien Chieu District, Danang City
768 Ton Duc Thang, Lien Chieu District, Danang City
123 Le Tan Trung, Son Tra District, Danang City
Phone: 0942 777 525
Email: goetdn@gmail.com
Fanpage: www.facebook.com/TrungTamNgoaiNguGOET/
Opening hours: 08:00 – 21:00
Alpha French tutor
For those seeking to learn French, Hanami found the Alpha Tutoring Center to be a top choice. The center provides in-home tutoring services, staffed with a team of skilled and experienced teachers currently working in leading schools and language centers.
This ensured that were learning from individuals with in-depth knowledge of the French language and effective teaching capabilities. The center consistently follows the motto of "reliability – responsibility," ensuring that their French tutoring services meet our academic goals.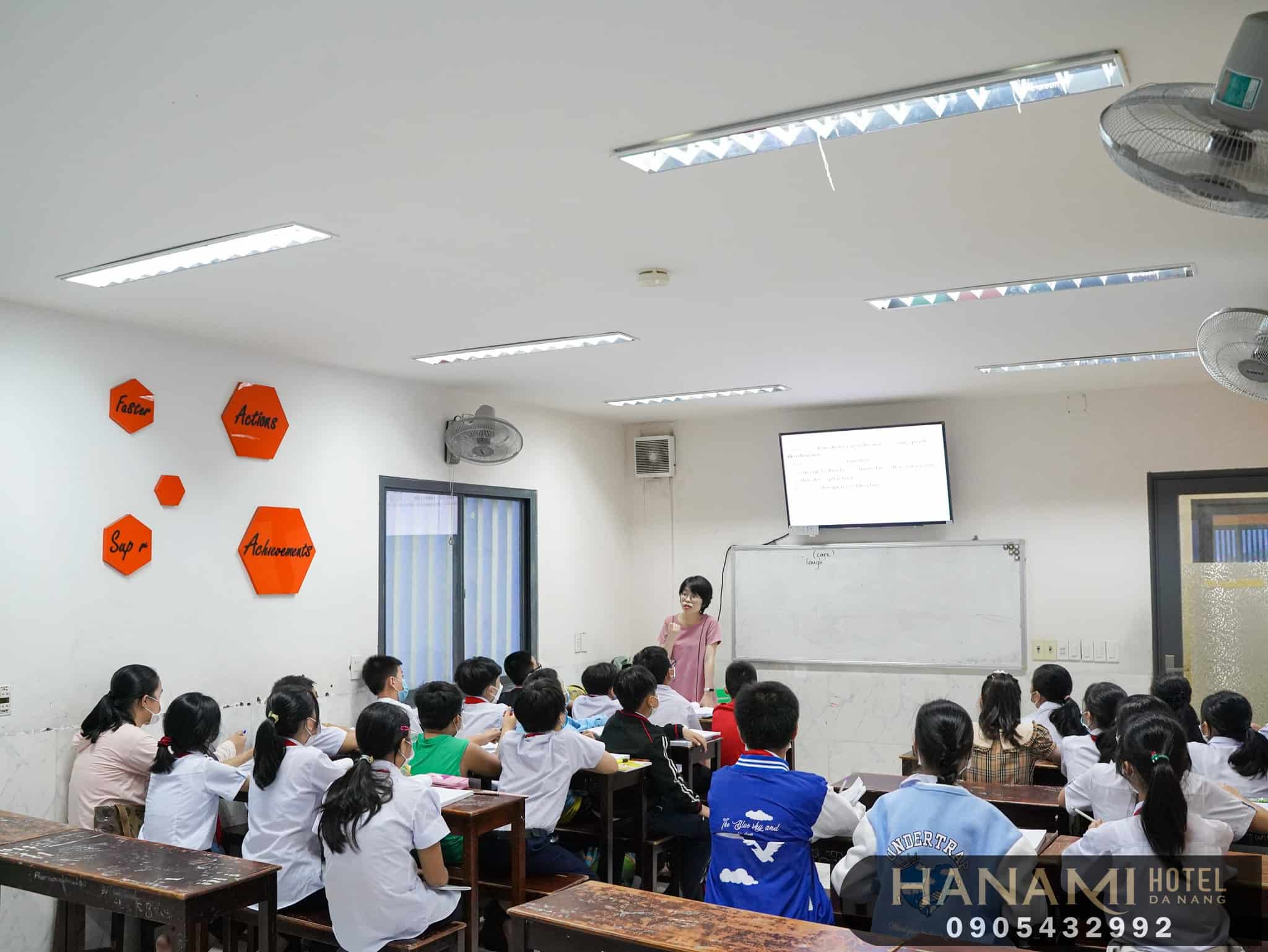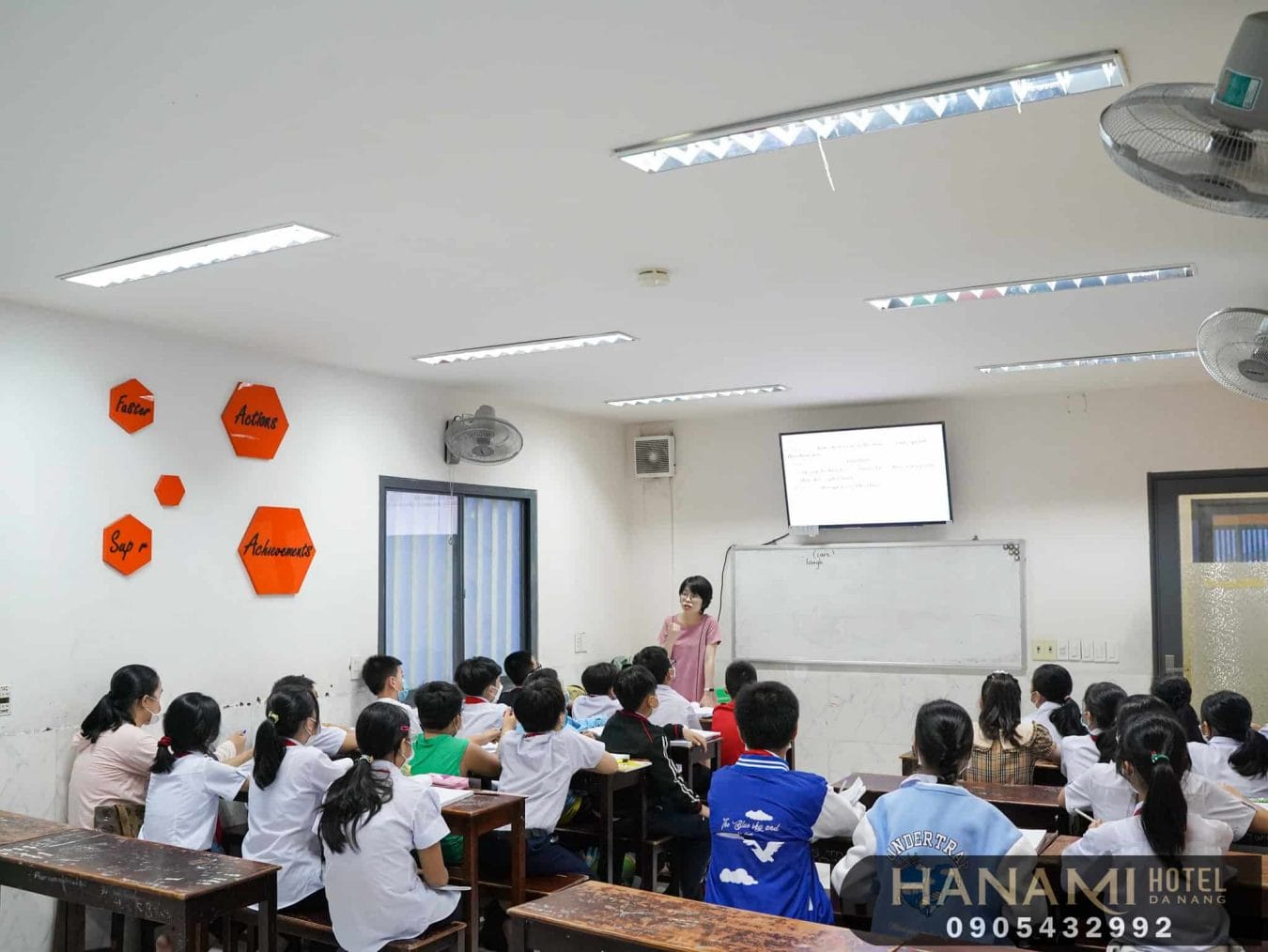 We felt that the quality of instruction and the commitment of the tutors propelled our progress and led to success in learning French.
CONTACT INFORMATION:
Address: 17 Le Duan, Hai Chau, Da Nang
Contact: 0236 3826 655
Fanpage: https://www.facebook.com/giasudanang.giasualpha/
Email: giasualpha@gmail.com
Saigon Vina Da Nang French Center
The center stands out prominently as a credible and reliable destination for French language training. What caught our attention was the broad scope of courses they offer, from basic communication to intensive ones, and even preparation for DELF/DALF and TCF certificates.
The teachers brought a wealth of knowledge and experience to the classroom, some with over 8 years of teaching experience and training from France. This not only enhanced our understanding of the language but also helped us grasp the nuances of pronunciation and effective communication.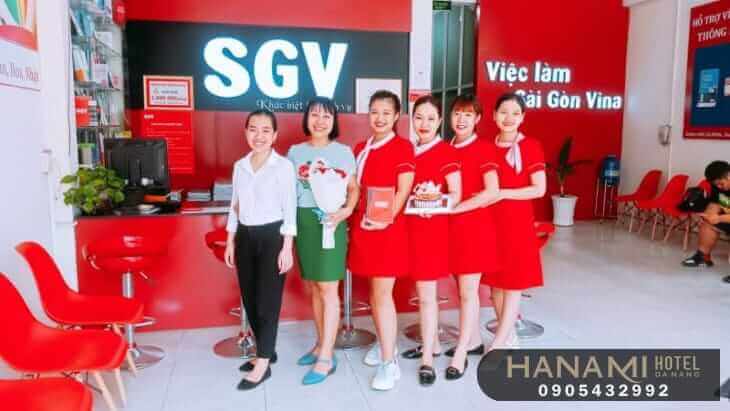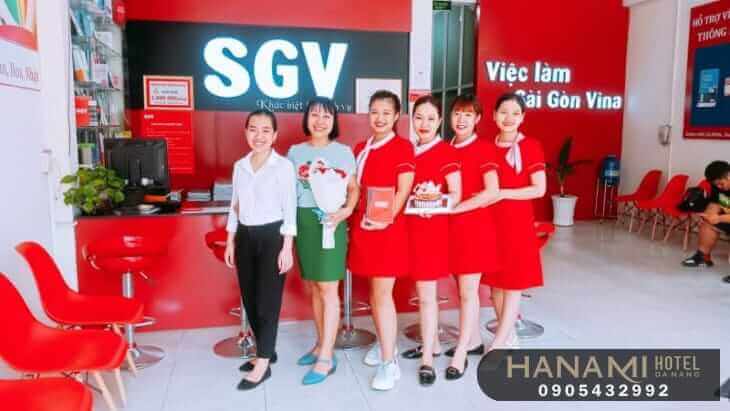 Receiving a certificate upon course completion served as a tangible acknowledgment of our journey. It reinforced our trust in the quality of education provided by the center.
All in all, the center's commitment to student outcomes became evident in our journey. We found ourselves not just learning, but truly mastering the French language and its intricacies, a testament to the effective pedagogical methods employed at the Saigon Vina French Center.
CONTACT INFORMATION:
Address: 34 Le Dinh Ly, Thac Gian Ward, Thanh Khe District, Danang City
Phone: 0707074807
Edupay Education Technology and Development Company Limited
Hanami has found Edupay to be a transformative tool in the realm of education and training. The company has truly revolutionized self-study methods, providing valuable learning materials for students across various levels, from elementary to university.
What struck us was Edupay's vision of building a learning society where everyone, regardless of age or profession, can access online education. This aligns with modern trends and democratizes learning in a significant way.
The quality of the lectures featured on the Online Study Cards is commendable. With content from reputable teachers from renowned universities and top high schools nationwide, the lectures are meticulously crafted and align with the national curriculum guidelines.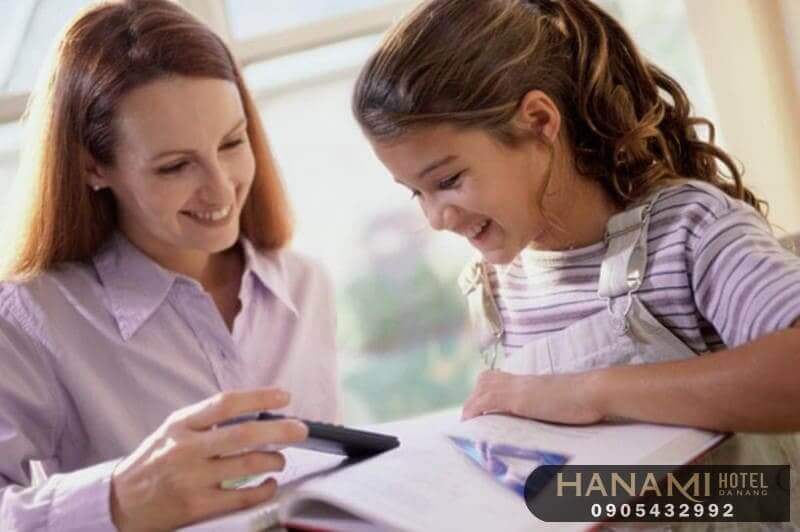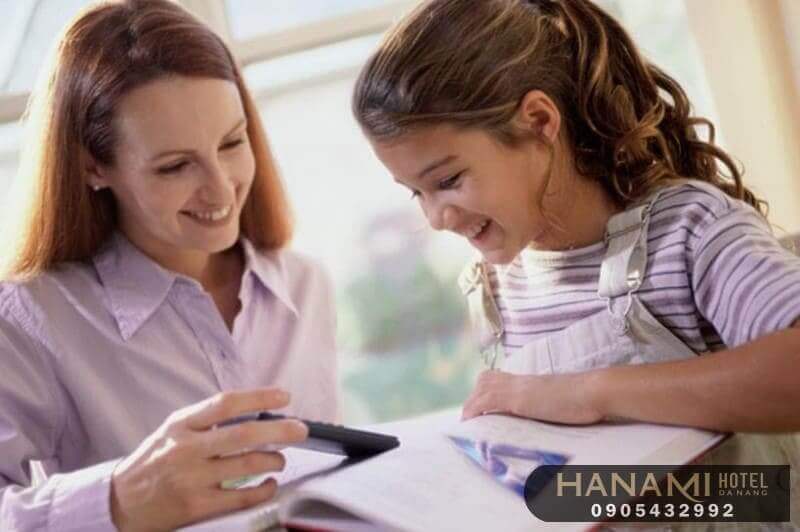 The clear and effective explanations provided by the teachers enhanced our understanding of the subjects and helped us grasp fundamental knowledge.
One of the standout features for us was the ability to self-assess understanding immediately after completing a lecture. This flexible and efficient approach allowed us to evaluate our learning progress instantly, making the learning process more engaging and effective.
CONTACT INFORMATION:
Address: 284 Xo Viet Nghe Tinh, Cam Le District, Danang City
Phone: 0779 507 888 & 0345 599 598
Email: mynth.edupay.dng@gmail.com
Website: https://www.edupay.asia/
The Benefits of Learning French 
Hanami believes that learning French goes beyond acquiring a new language; it opens doors to a myriad of opportunities and enriches your personal and professional life.
Cultural Enrichment: Embark on a journey into the heart of French culture. Immerse yourself in the beauty of French literature, cinema, and art. Learning French with us is not just about language; it's a gateway to the rich tapestry of French heritage.
Global Communication: French is spoken by millions around the world. By learning the language, you become part of a global community, fostering connections and expanding your network internationally. It's more than words; it's about building bridges across borders.
Professional Advancement: In today's interconnected world, proficiency in multiple languages is a valuable asset. French is not only an official language of international organizations but also a language of diplomacy. Enhance your career prospects by adding French to your skill set.
Cognitive Benefits: Studies show that learning a new language enhances cognitive abilities. It improves memory, problem-solving skills, and multitasking. Embrace the mental workout that French offers and boost your overall cognitive function.
Travel with Confidence: Picture yourself strolling down the charming streets of Paris, effortlessly conversing with locals. Learning French opens up new dimensions of travel, allowing you to navigate Francophone regions with ease and connect with people authentically.
Hanami is thrilled to have shared the Top 5 Best Places to Learn French in Da Nang with you. We hope our recommendations have sparked your curiosity and eagerness to embark on this linguistic adventure. Wishing you a fulfilling and inspiring French learning journey in the beautiful city of Da Nang.
We've journeyed through the city's educational landscape, and now it's time to introduce you to a place where comfort meets convenience – our very own Hanami Hotel Danang. Nestled in the bustling An Thượng tourist area, our 3-star hotel is a modern, luxurious sanctuary just 500m from My Khe beach and 2.9km from Da Nang airport. Our location is surrounded by international restaurants offering diverse cuisines, numerous coffee shops for the thriving freelancer community, and a vibrant expatriate neighborhood.
At Hanami Hotel Danang, we promise more than just a stay. So why wait? Book your room today and embark on a memorable journey in the beautiful coastal city of Da Nang.
CONTACT INFORMATION: