Son Tra Peninsula is surrounded by stunning mountains and the sea, adding to its natural beauty, and it is home to numerous well-known tourist destinations and picturesque destinations. A large number of visitors stop here while traveling to Da Nang. If you're unsure about your accommodation here, follow Hanami Hotel Danang's article, "Review of Son Tra Resort and Spa in Da Nang," to find out more!
Appealing features at Son Tra Resort and Spa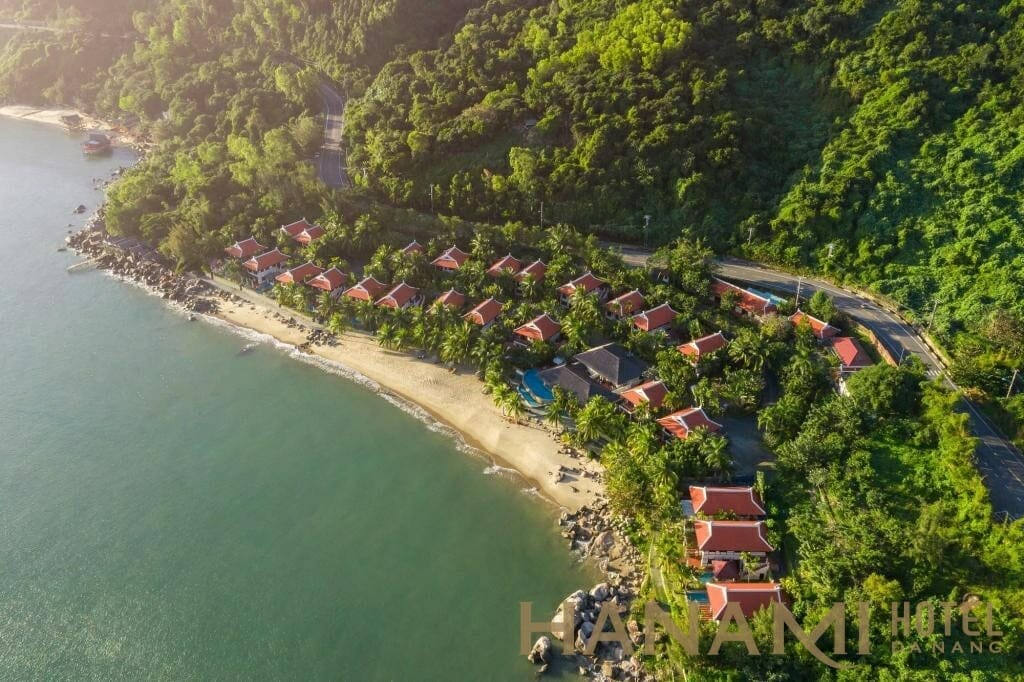 The Son Tra Peninsula in Da Nang, Vietnam, is home to the expansive and luxurious Son Tra Resort & Spa. This location is very advantageous because it is close to both the city's airport and the city's center. The resort is also situated in a very convenient location, close to well-known attractions that many visitors to the city are interested in.
Son Tra Resort includes up to 200 villas that fully suit the demands of visitors and are designed and built in the shape of an arc embracing the long shoreline. The villas are built in an identical style; red tile roofs and white painted walls are prominent elements, showcasing the tranquil beauty of the resort below. The golden sunlight combines with the turquoise seawater. Let's have a look at the detailed information regarding this resort below! 
Contact information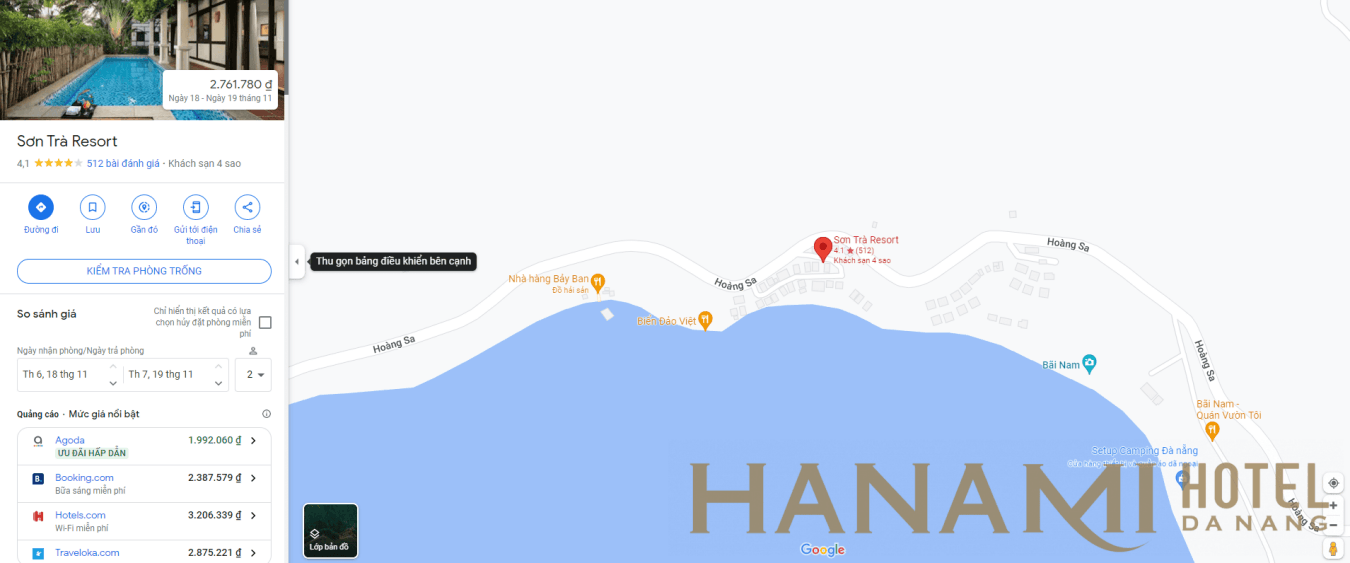 Address:

Hoang Sa, Tho Quang, Son Tra, Da Nang

Tel:

0943 333 333 – 025 7777 7777
Son Tra Resort & Spa is located on Bai Nam, the Son Tra peninsula, in Da Nang. Visitors can easily get exact directions to the resort area by using the keyword "Son Tra Resort" on Google Maps.
Visitors traveling from cities like Hanoi or Ho Chi Minh City should travel by air, which can save time and allow them to quickly reach the resort. Visitors can choose to land at Da Nang international airport, then use a taxi to the Son Tra peninsula area, or they can contact the resort in advance to arrange for a car to pick them up directly at the Son Tra Resort & Spa.
Room types at Son Tra Resort & Spa
One-bedroom Garden View Villa
The garden view from the second floor A 1-bedroom villa can have up to 250 m2 of space. The bedroom has several amenities, including a huge double bed, a set of tables and chairs for guests to drink tea while viewing the garden, a TV, an air conditioner, a heater, a shoe rack, and a closet. Everything is done to meet all of your requirements.
The bedroom is surrounded by two large doors overlooking the sea and two small windows overlooking the garden, creating a very airy space. The bedroom has a private balcony overlooking the small green garden and the vast beauty of the sea. There is also a quite spacious living room equipped with a large table and chairs, along with a kitchen with a separate dining area where visitors can congregate with family or friends.
One-bedroom beachfront villa
Staying true to the room's name, visitors will be able to enjoy a more expansive view while taking in the full sea panorama.
The villa only has one bedroom, so a family with young children would find it most suitable. The bedroom is furnished with a large double bed that can easily fit two adults and one child. Additionally, there is a swimming pool in front of the villa, along with two loungers where you can unwind and read a book while on vacation.
Two-bedroom Garden View Villa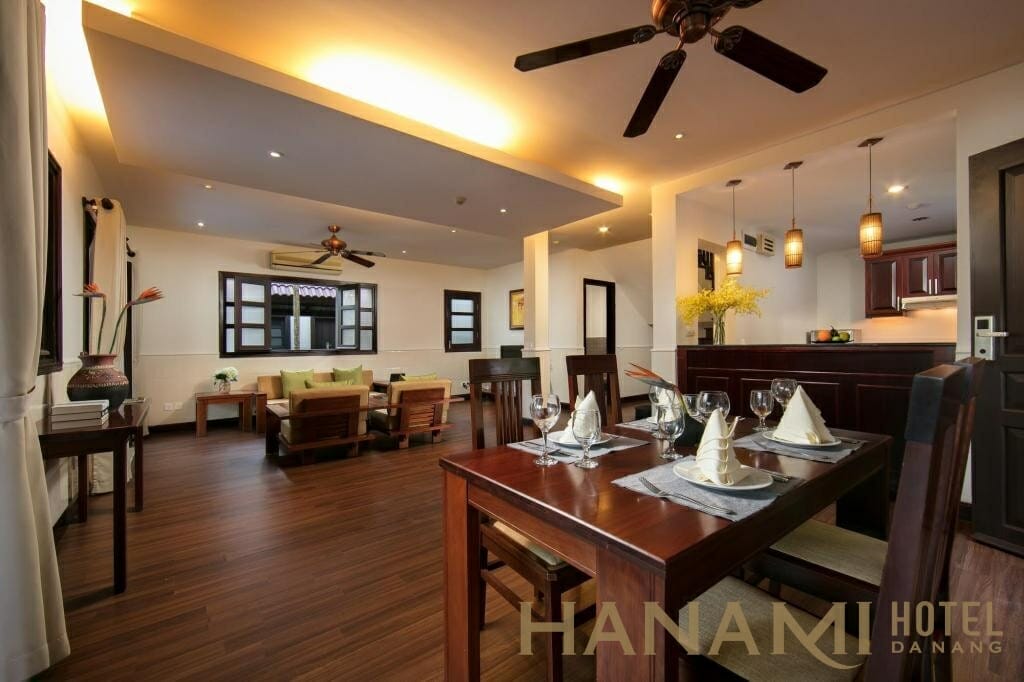 Due to its enormous space, the two-bedroom villa with a garden view can accommodate up to five people, making it ideal for families or groups of friends traveling together. This villa offers two separate bedrooms and is furnished with modern furniture to accommodate guests. Each bedroom has a sizable glass door that opens to a gorgeous garden and pool area.
This villa's living area is equally roomy and furnished with long sofas, so you can rest and speak with ease. Additionally, the kitchen is fully furnished, allowing visitors to prepare meals on their own while here. Due to the presence of large trees or coconut groves rising to the sky, the villa facing the garden up to the room will be quite cool.
Two-bedroom beachfront villa
The two bedrooms at the beachfront villa are joined to one another and separated by a sizable curtain. Additionally, each room is fully furnished and provided with the essentials, including an air conditioner, TV, shoe rack, wardrobe, huge double bed, dressing table, and working desk. Additionally, the villa features a hugely roomy bathroom with a big mirror, where visitors can also indulge their love of photography.
The design of the living room is very similar to the rest of the villas. This is a close-to-the-sea accommodation, so visitors can see the sea up close as they step out onto the balcony. This room also has a nice set of tables and chairs where visitors can take in the natural masterpiece!
Price list for Son Tra Resort & Spa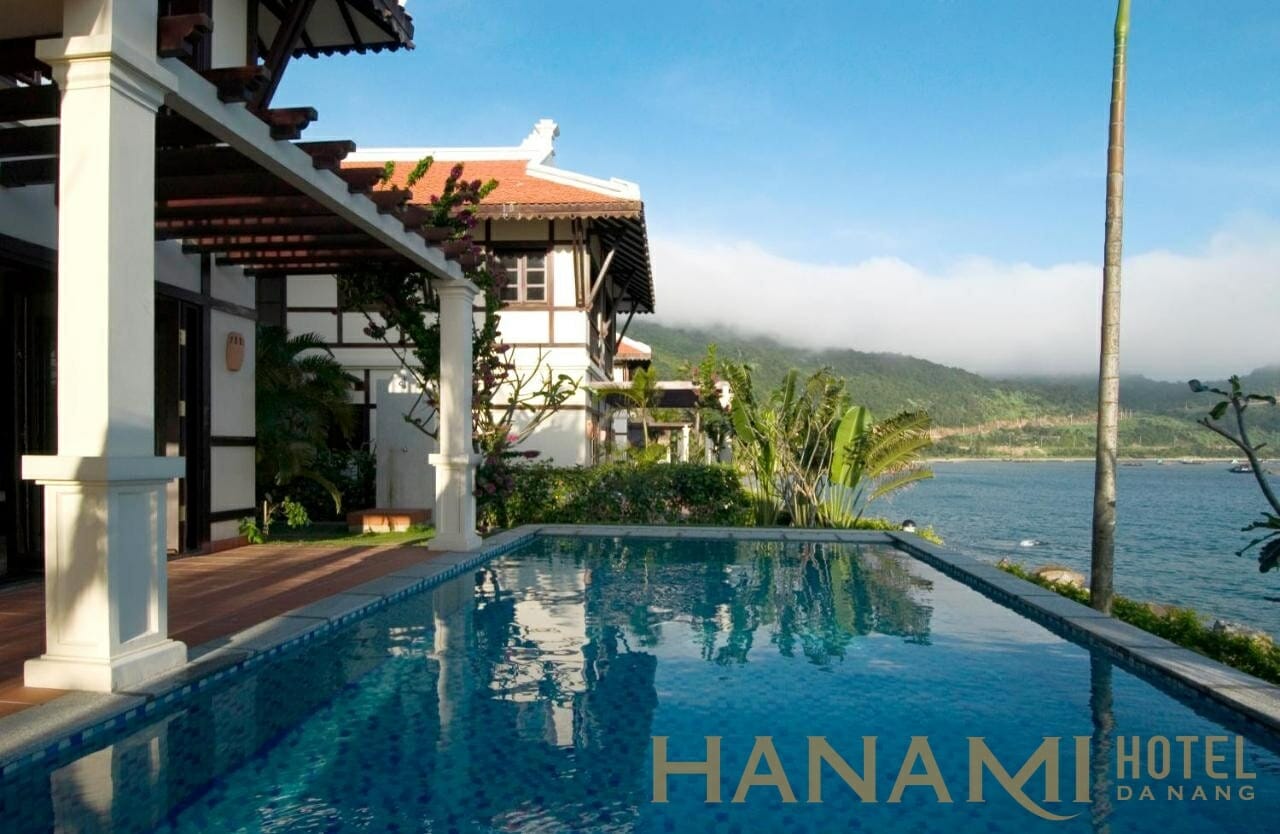 Price list for Son Tra Resort & Spa:
Two-bedroom ocean view villa: 5.400.000 VND

One-bedroom ocean view villa: 4.000.000 VND

Two-bedroom beachfront villa: 5.600.000 VND

One-bedroom beachfront villa: 4.450.000 VND
Some customers' feedback on Son Tra Resort & Spa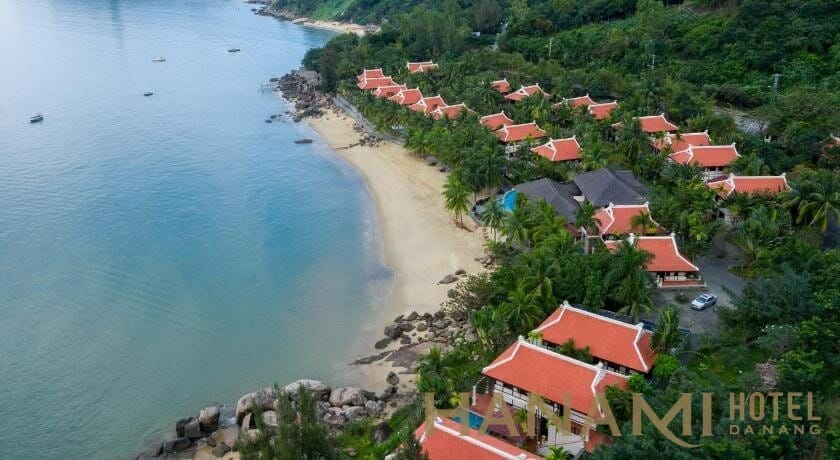 Most visitors, after experiencing this place, leave with compliments and plans to return in the near future.
Hoai Thanh: Although the location is far away, the hotel arranged a car for us. The location of the hotel is far from the center, so it's not crowded, making it nice and relaxing. This place would be perfect for a family getaway as each unit is a two-story house with a small private pool.

Quynh Trang: The hotel has a convenient location for sightseeing, and the bed is very soft and comfortable. Staff is very enthusiastic to assist customers' requests. However, the bathroom needs to be equipped with more modern equipment.
Above is the most detailed review of Son Tra Resort and Spa in Da Nang that Hanami would like to share with you. Hopefully, the information in this article will help you have a trip exactly as you expected!