Mercure Ba Na Hills French Village Hotel is located in the French village on top of Ba Na. This 4-star hotel has both ancient beauty and excellent service waiting for you to discover. If you have the opportunity to visit Ba Na Hills, take a look at the necessary information that you should know before coming here. Let's find out with Hanami Hotel Danang!
Convenient location 
Address:

An Son Hamlet, Hoa Ninh commune, Hoa Vang district, Da Nang

Hotline:

+

84 2363 799 888
The Ba Na Hills is also known as the Fairyland. This location not only provides a typical four-season climate during the day, but the natural environment also gives you the impression of being immersed in a fairyland.
Mercure Ba Na Hills French Hotel has succeeded in integrating the famous French architecture here, along with the impression of a beautiful French village. This place becomes a great choice to find peace during a visit to Ba Na Hills.
Architectural highlights 
Mercure Ba Na Hills French Village Hotel, inspired by ancient French designs, is created in Gothic architecture in the nineteenth century –  becoming a feature in the hotel chain in Ba Na Hills.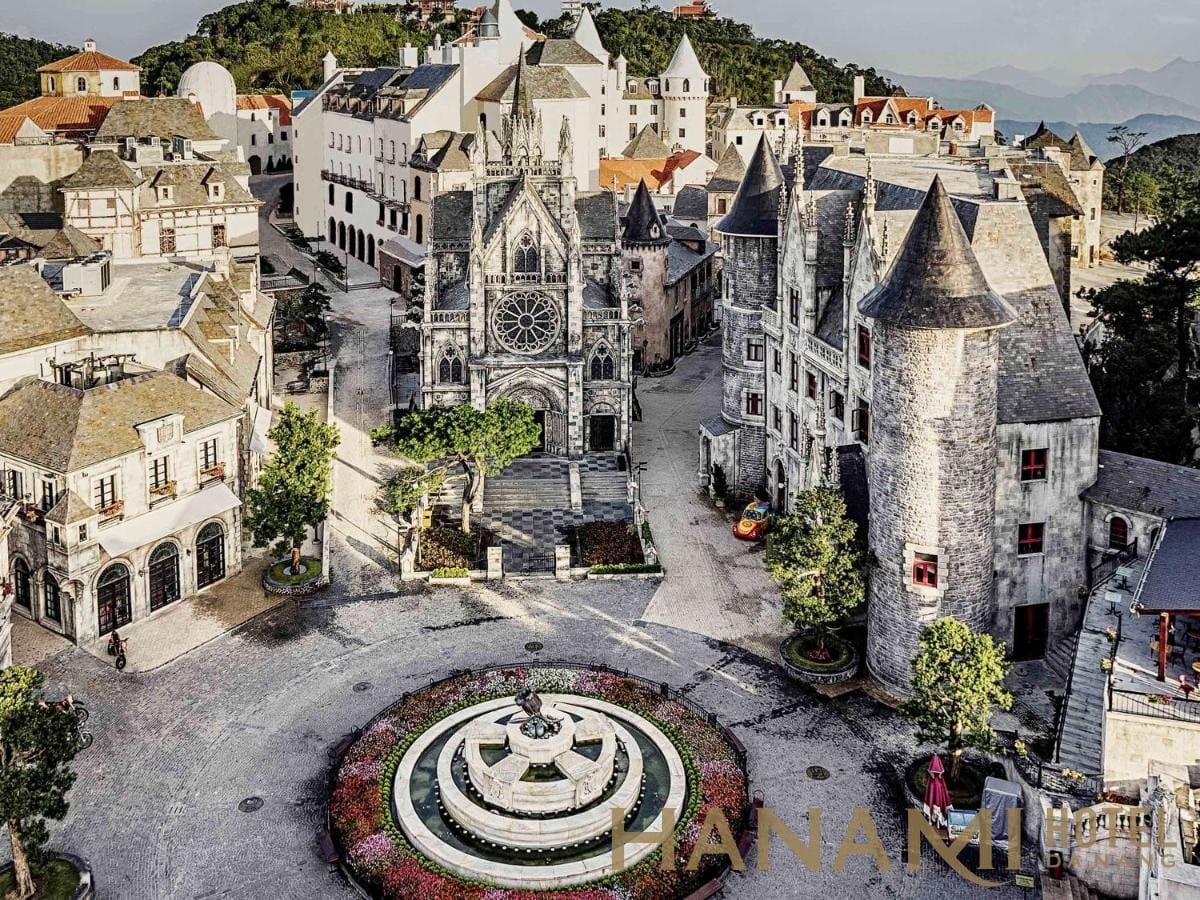 When staying at Mercure Ba Na Hills French Village Hotel, you will be immersed in the unique French landscape. The hotel brings you a miniature France through the smallest details such as pointed arches carved extremely delicately, ancient with old bricks, typical French window frames, and so on.
Not only is the architecture gravely created in the French style, but you can also appreciate the beauty of Ba Na from the window, immersing yourself in the beautiful French village atmosphere.
Wide range of room types with different prices
Mercure Ba Na Hills French Village Hotel has a total of 470 rooms, with 9 room types to fulfill all demands from standard to VIP: Standard room, Executive room, Deluxe room, and so on.
Prices range from 1.900.000 VND and 4.000.000 VND, depending on the type of room and your financial situation. Especially when staying here, you will be given preferential pricing when utilizing the cable car, only 450.000 VND, which is a lot lower ticket price than purchasing directly.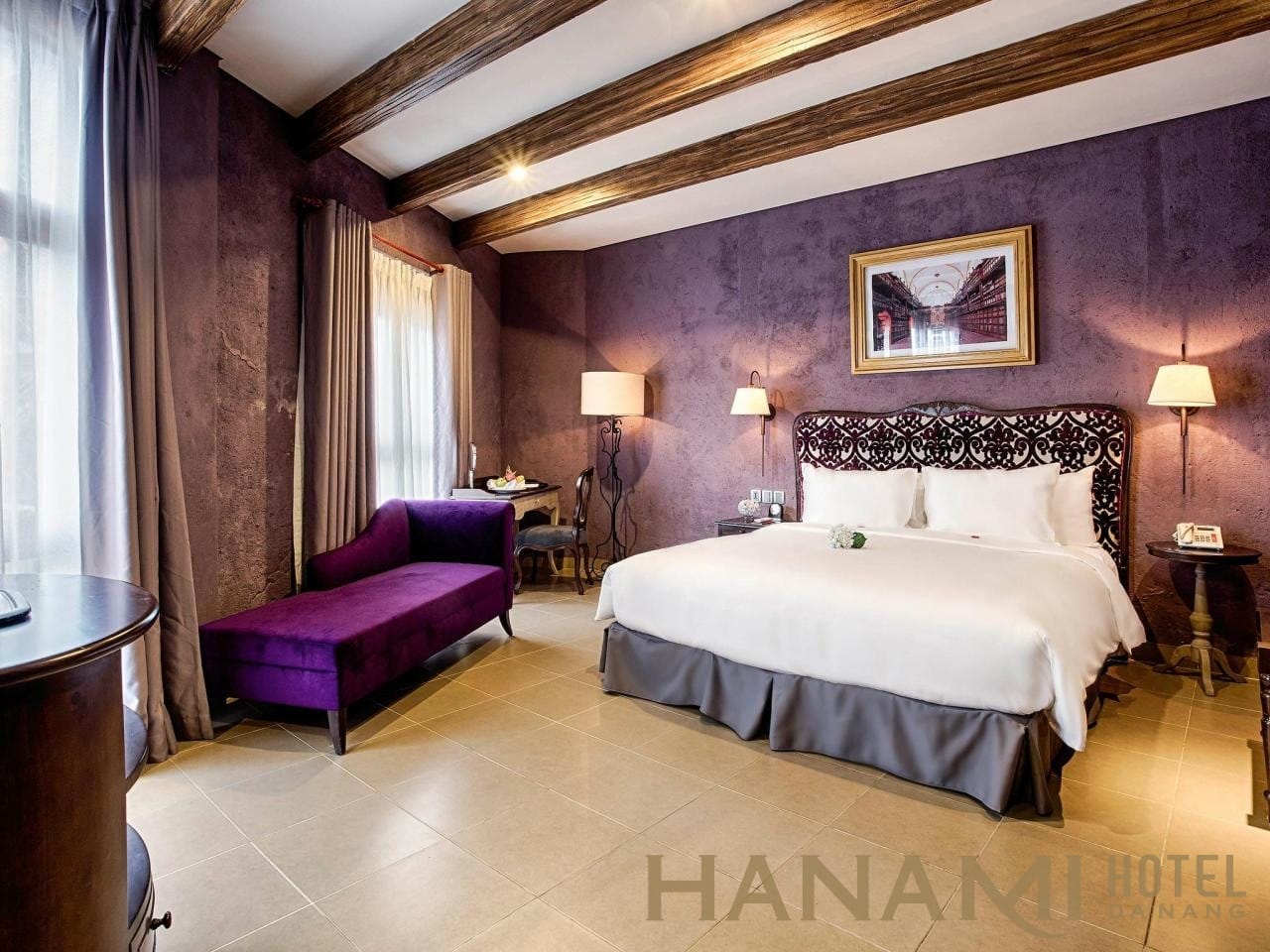 Standard room
With an area of ​​up to 22m2, couples can own this room with a view of the mountain and French village. It is very suitable for couples who want to relax and mingle with nature.
Executive suite room
The Executive Suite, which also has views of the mountains and the French village, is ideal for families that come to visit. It can accommodate two adults and two children, and an extra bed may be added if you need more space.
Deluxe room
It is a large room with an area of up to 28m2. A mountain view or French village depending on your demands is ideal for families looking for a huge place to enjoy the beautiful beauty of the Ba Na Hills.
Enjoy the cuisine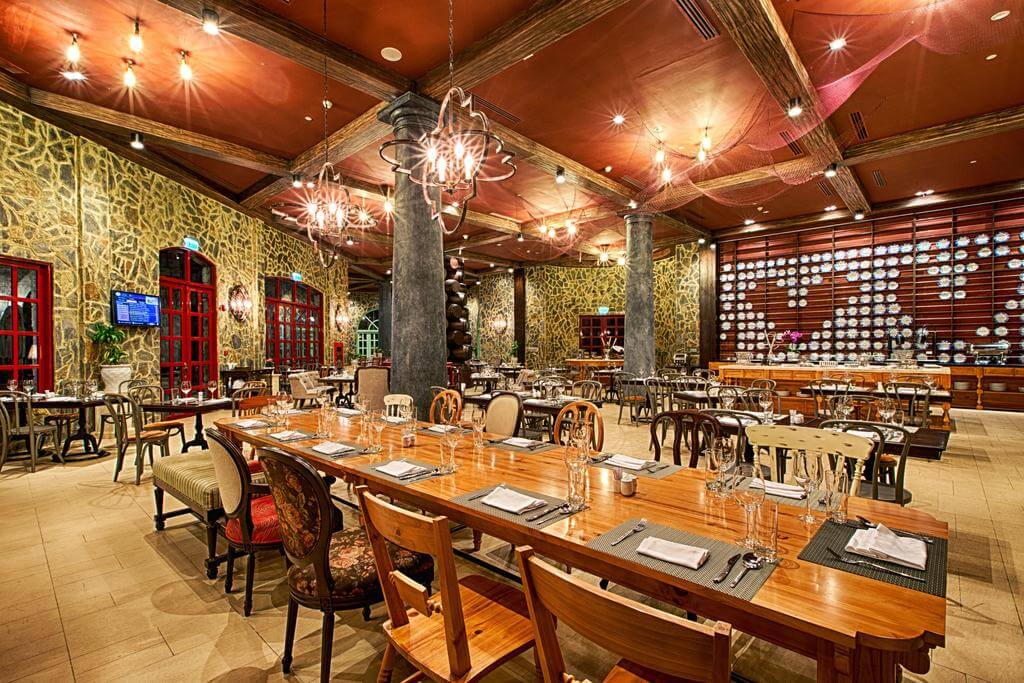 When you visit Ba Na Hills, you will not only appreciate the rich natural landscape and famous attractions, but you will also enjoy the diverse cuisine. Here are some restaurants to try when staying at Mercure Ba Na Hills French Village.
Café Le Terroir
You can have a cup of hot roasted coffee, tea, and other rich local products right away. Sip a cup of coffee and take in the tranquil yet charming scenery of the French village.
La Côte d'Azur
The restaurant specializes in serving a variety of Asian and Mediterranean buffets. With a wide range of foods to choose from,  this place will bring a great experience to the most demanding guests.
Le Grenier
Le Grenier owns up to 300 titles from many languages, such as Russian, English, and Vietnamese for you to choose according to your needs. Besides a famous menu of popular drinks, you can sip a favorite drink, while learning more about the traditional French village backdrop.
Pros and cons of staying at Mercure Ba Na Hills French Village Hotel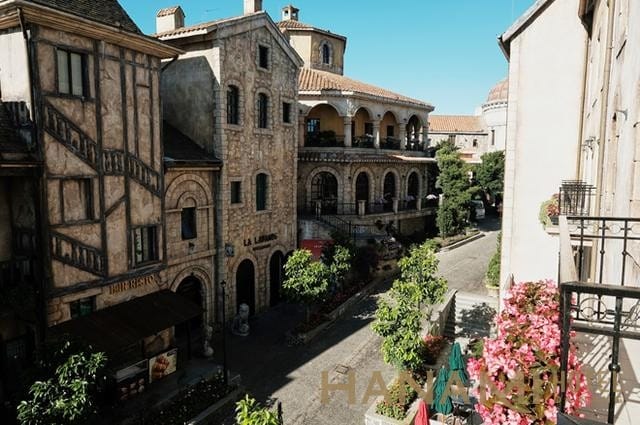 Pros:
You can immerse yourself in the scenery of the mountains and French villages at the hotel
The quality is excellent 
Service personnel that are eager to assist you at all times
Convenient place to stay for visiting and experiencing the entire Ba Na Hills
Cons
Because the price is high, please read through this post before deciding on this a place to stay in Ba Na Hills. You can then choose an appropriate location for your trip to Ba Na Hills.
The specific features of Mercure Ba Na Hills French Village Hotel that Hanami Hotel Danang wishes to share with you are listed above. Mecure will provide you with a nice place to stay when you come to visit Ba Na Hills for an unforgettable experience. Wish you a pleasant stay at this 4-star hotel Ba Na Hills! See you in the next post!