When travelers visit Danang City, having a nighttime cup of coffee is a memorable experience. The actual nature of Danang city is only revealed in the late hours of the night; there is no longer rushing traffic or a crowded crowd. The 24-hour cafes in Da Nang are a must-see destination for those who have to meet deadlines or students during the exam season. Nothing at the moment could compare to a drink of iced milk coffee while listening to calming music to help one immerse themselves in Danang's newfound tranquility.
Let's discover this unique feature of night in a 24 hour cafe! Follow Hanami Hotel Danang's article: "Explore Top 5+ 24 Hour Cafes in Da Nang" to find out more!
Zone Six – 212-214 Luong Nhu Hoc, Da Nang
Fanpage:

https://www.facebook.com/zone6milktea 

Address: 
Facility 1:

212-214 Luong Nhu Hoc, Da Nang (Near Danang University of Foreign Languages)

Facility 2:

96 Ngo Tat To

Facility 3:

10 Nguyen Tri Phuong

Facility 4:

19 Pham Nhu Xuong
Hanami would like to introduce you to Zone Six Cafe, Da Nang's first 24-hour cafe. The space is adorable, and the prices are reasonable for students and office workers.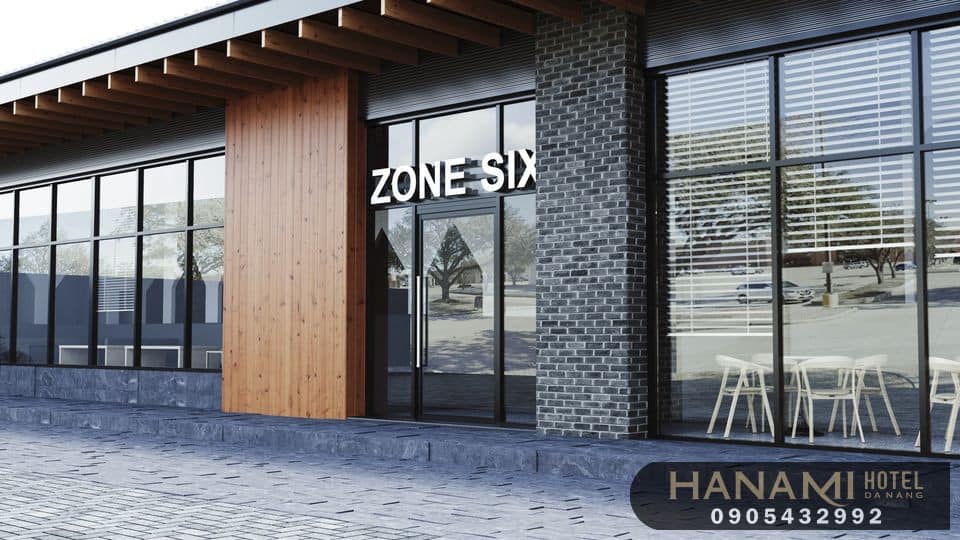 The cafe is not only open 24 hours a day, but it also includes private dorm rooms (honeycomb rooms) with a big area for groups of 5-6 people, tables and chairs, ceiling lights, and fans, which are ideal for those who need privacy. Customers can also choose from a variety of high tables and chairs, cushions, etc. at the cafe. If you need to work late into the night, the shop also offers overnight accommodations and snacks at very reasonable prices. You can visit the shop at any time, whether it's 2 or 3 am. In the past, the shop was often overloaded with rooms, but now, with the opening of two new branches, you can feel more secure.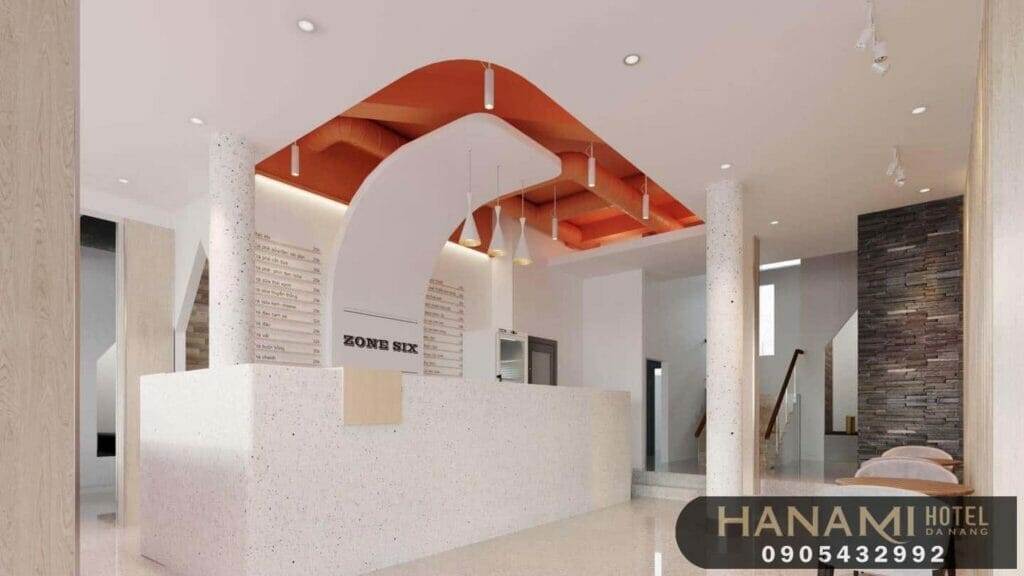 Because it mostly serves students, this 24-hour cafe in Da Nang has strong wifi. However, sometimes there will be groups of people playing cards and making noise. The cafe's positive point is that the space is pretty spacious and clean, and the drinks are at a reasonable price.
ICoffee – 191 Hoang Dieu, Da Nang
Fanpage:

https://www.facebook.com/icoffee191hoangdieu 

Address:

 
Facility 1:

191 Hoang Dieu, Da Nang (Opposite Muong Thanh – Hoang Dieu hotel)

Facility 2:

318 Kinh Duong Vuong, Da Nang
I Coffee, one of 24 hour cafes in Da Nang, is easily accessible in the city. The cafe's central location makes it easy to reach from anywhere in the city. Furthermore, the cafe's area is large and the design is eye-catching, allowing you to sit and work comfortably at any time of day or night.

However, what makes I Coffee stand out even more is its colorful and beautiful space. In particular, you will not be able to ignore the beautiful photography angles on the second floor of the shop. This is where you can take unique and personal photos to share on social networks.
The plus point for the cafe is that the price goes hand in hand with the drinks, delicious and cheap are the two plus points for the cafe, and the space is beautiful and spacious, suitable for working and studying all night (suitable for students). However, when crowded, the parking space is still tight, and sometimes being too crowded will cause a lot of noise. But in return, this cafe has strong wifi, and the staff is friendly. This is a 24-hour cafe in Da Nang that is worth visiting.
In short, if you're looking for a 24/24 cafe in Da Nang, I Coffee is definitely one of the best options with spacious, beautifully designed, private rooms for meetings. 
CALMLAND – 106 Xo Viet Nghe Tinh, Da Nang
Address:

106 Xo Viet Nghe Tinh, Da Nang
This 24-hour cafe in Da Nang has a spacious area that is ideal for working or studying in a comfortable and pleasant atmosphere all night. Tables and chairs, as well as furniture, are arranged scientifically to provide customers with convenience. Because the cafe has only recently opened, the tables, chairs, and furniture are all well-kept, clean, and new.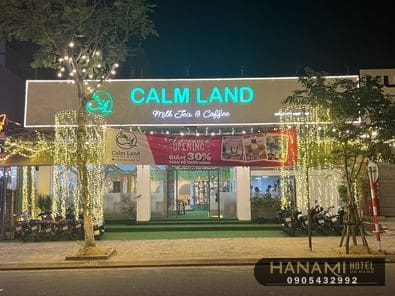 In addition, CALMLAND also has private rooms so that customers can enjoy their privacy. These rooms are designed with care and originality, giving guests a private and comfortable space to chat or work.
With 24-hour service, CALMLAND's 24-hour cafe is a great choice for those looking for a quiet and relaxing space, especially late at night. Visit the cafe and enjoy this comfortable space any time you want!
Overall assessment of the 24-hour cafe in Da Nang CALMLAND, in general, the shop has a fairly spacious and airy space near the schools of Architecture, Dong A, and Foreign Languages. With a private style design, so it is very enthusiastically supported by young students, in addition, it also provides strong wifi, friendly and sociable staff, ready to serve if you need it. Prices here are also very affordable, so if you are wondering where to go to study, CALMLAND will be a ideal option for you.
Nam Cafe – 36 Dong Da, Da Nang
Address:

36 Dong Da, Da Nang

Fanpage:

https://www.facebook.com/NAMcafe36DongDa

Contact:

085 778 6869

Email:

namhousedn@gmail.com
Nam Cafe is a 24-hour cafe in Da Nang that is open all night. The shop is located at 35 Dong Da and is well marked to avoid confusion with other Nam Cafes that have a different address and do not serve late at night.
Nam Cafe has a comfortable and chill space with an old design style, creating a relaxed feeling for customers when enjoying their cup of coffee. However, the shop is not suitable for studying or working with high concentration, so it is more suitable for chatting between friends or family.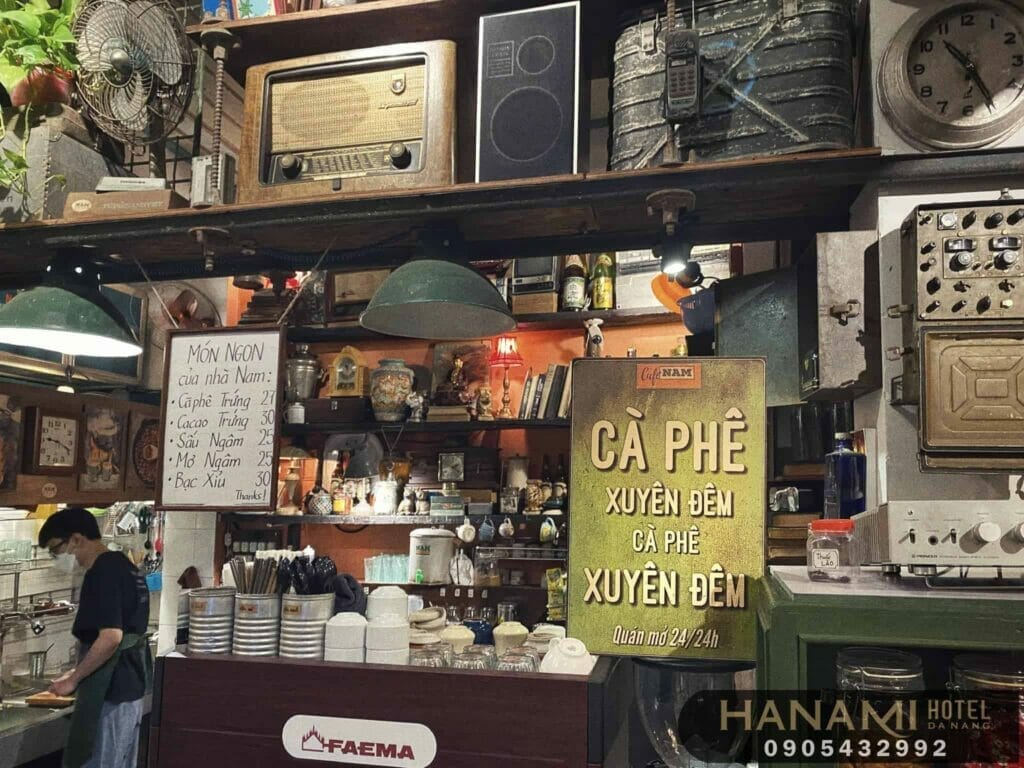 The plus point here is that Nam Cafe has an extremely spacious and comfortable space, moreover the price here is affordable, Sometimes the shop will be a bit noisy because of the number of customers. It's too crowded, and it's also quite far from the city center because it's located at Thuan Phuoc Bridge, but in return, it's clean, the staff is well-trained, and there's high-speed wifi. If you are looking for a 24-hour cafe in Da Nang, Nam Cafe will be a great option.
Zozi Cafe – 16 Duong Khue , Ngu Hanh Son , Da Nang
Address:

16 Duong Khue, Ngu Hanh Son, Da Nang

Fanpage:

https://www.facebook.com/zozi.offical
Zozi is a 24-hour cafe in Da Nang that is familiar to economics students when the exam season comes. The cafe is decorated very luxuriously, the space is spacious and airy, the outside and the inside are cleaned very carefully. Above all, on hot days like this, Zozi Cafe also provides air-conditioned rooms for you. This is one of the ideal cafes in Da Nang to beat the summer heat.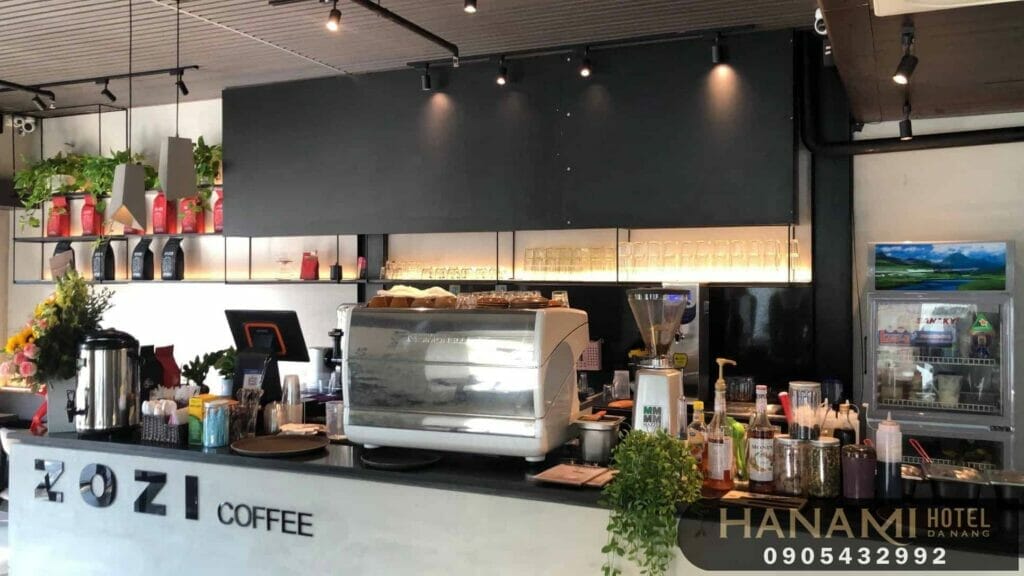 24/7 with a caring and friendly attitude. Although tired, but always smiling with customers. Drinks are priced from 20-40k, which is considered to be quite affordable. If you want a place to study overnight with friends, then Zozi is a place worth checking out.
And above are top 5+ 24 Hour Cafes in Da Nang that Hanami wants to recommend. Hope you will choose a suitable space for yourself to study. And do not forget to follow Hanami Hotel Danang to update more interesting information about Da Nang.