Top hotels where to stay when you take a tour to Da Nang
Hotels near or in front of the beach are highly recommended.
Are you wondering where to stay in the upcoming trip to Da Nang? Worry not, here is the list of the best places for tourists picked up by budget Hanami beach hotel.
Convenience Location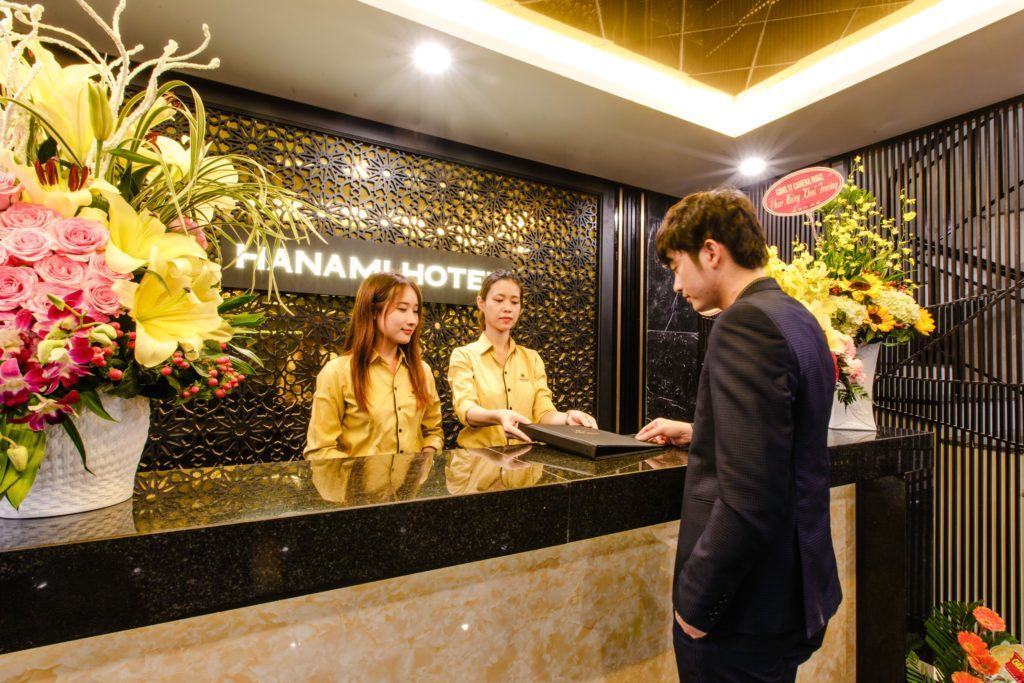 Keep pondering overbooking a room at which the hotel is such a waste of time. You know, time's precious. So let us help you save some. Actually, Da Nang is divided into 2 parts as two sides of the Han River. For the beach lovers, check out hotels near the beach. Get accommodation in downtown if you are captivated by the city's bridges.
But what if you want to be close to them both? Head to the Hanami Hotel Danang where can meet your complex needs. Located at No. 61-64 Hoang Ke Viem Street within the area of busy Tay An Thuong night market, the hotel is just 5 minutes of walking to the beach and 10 minutes of moving to the Dragon Bridge.
3-star quality but charge the cost of 2-star's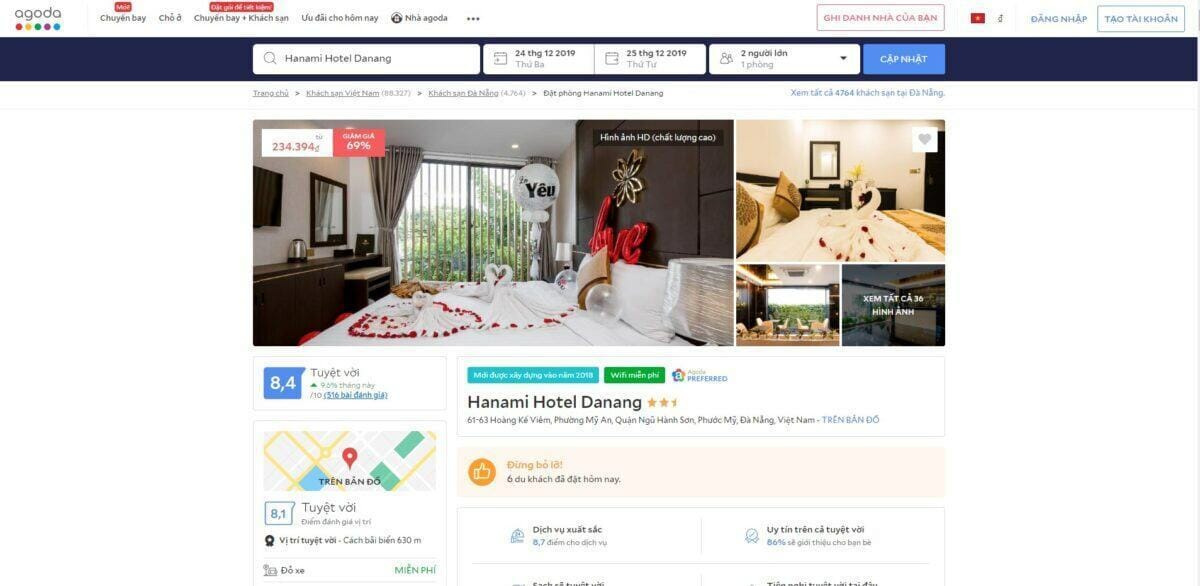 Hearing its name, you can tell the hotel is built in Japanese style. With the modern design, deluxe interior with gold - black as the 2 primary colours, the hotel is sure to satisfy you by its comfortableness and convenience. What are you waiting for? Be hurry and make a reservation. Click here for tips to "hunt" for a budget hotel room.
The budget Hanami beach hotel has many types of rooms as its vast capacity. Its receptionist service is ready to serve 24/24 along with other accompanied services such as daily cleaning and changing, certain security, laundry, free coffee every morning. Do note that you will get decorating service for free, including small - big balloons, rose, free breakfast, and coffee, etc. That sounds great.
Other conveniences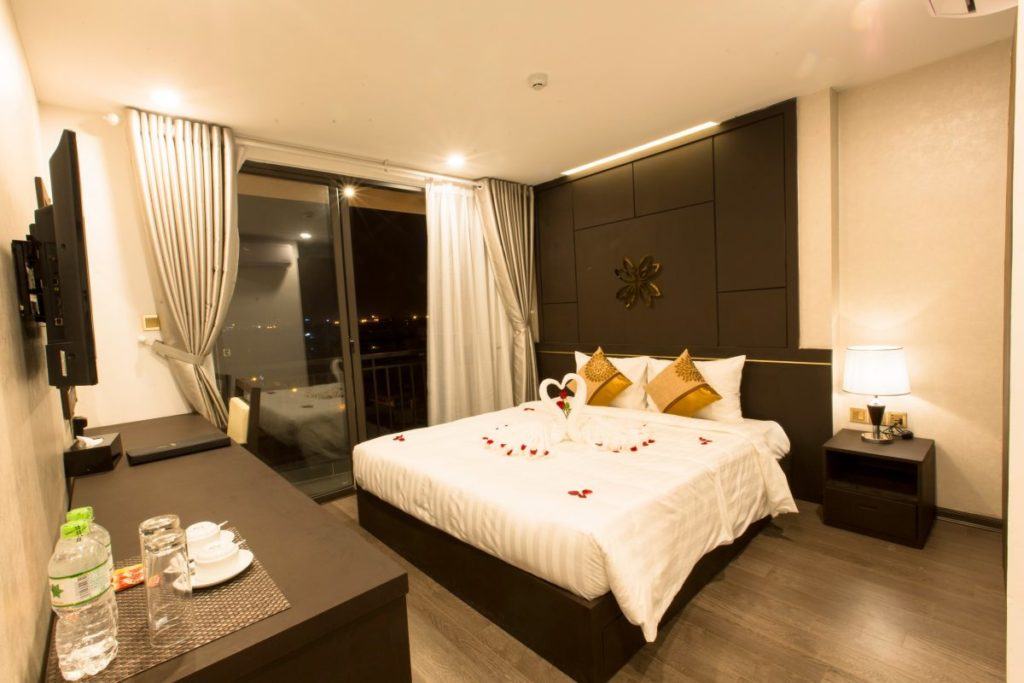 Of course, the Hanami hotel Danang can't forget a garage for visitors to keep their vehicles. Its kitchenette area providing a system of modern cooking range and natural food ingredients that follow VietGap standards. Beyond dispute, visitors can totally enjoy the hotel's local dishes without wondering about food hygiene. The hotel's Rooftop Garden is a place to be for chilling out. You can overlook Danang's skyline by night while tucking into savory meals with drinks and feeling a cool breeze on your skin. You can choose a room with your favorite view to make the best of your journey.
Check on here for the latest updates of intriguing destinations for tourists. The Hanami Hotel Danang is way more ideal for your stay. Why don't you pick up the phone and give it a call now?