A Da Nang buffet is exactly what you should take if you keep wondering what to eat. It's such a pleasure for us - the Hanami Hotel to share with you the top 5 most excellent buffet restaurants in Da Nang (only from over 4 US dollars) . If you plan for a trip to Da Nang, then the budget Hanami beach hotel is also excellent accommodation for you and your family or travel companions. 
 1.

Smoky buffet party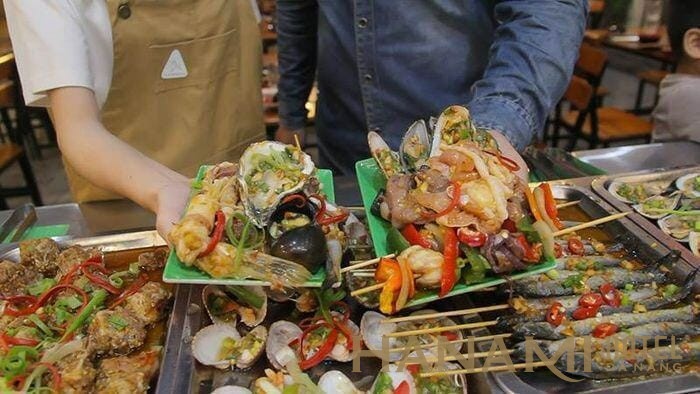 Address: No. 11 Nguyen Hoang Street, Hai Chau District, Da Nang

Price range: from over 5 to over 6 US dollars
Fresh and well-spiced, the eatery's grilled foods can easily win overeaters' hearts. With a cozy and large space, it has a capacity of 200 foodies. Hanami highly recommends you to try beef, stone grilled frog, tamarind crab, chicken feet grilled on salt, and many more. 
2.King BBQ Da Nang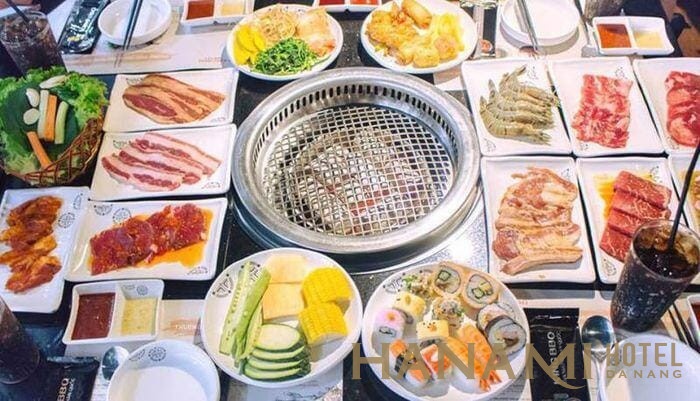 Address: No. 170 2/9 street, Hai Chau District, Da Nang

Price range: from 6.5 to 13 US dollars
 The restaurant serves its guests with over 200 dishes, including Korean and Japanese foods. It's sure that you cannot try it all in only one meal. King BBQ's space is both cozy and luxurious. After getting your belly full, it's suggested to move to some tourist attractions near there, such as the Dragon Bridge, Museum of Sa Huynh & Champa Culture, Helio Night Market, etc. 
 

3.The Square Da Nang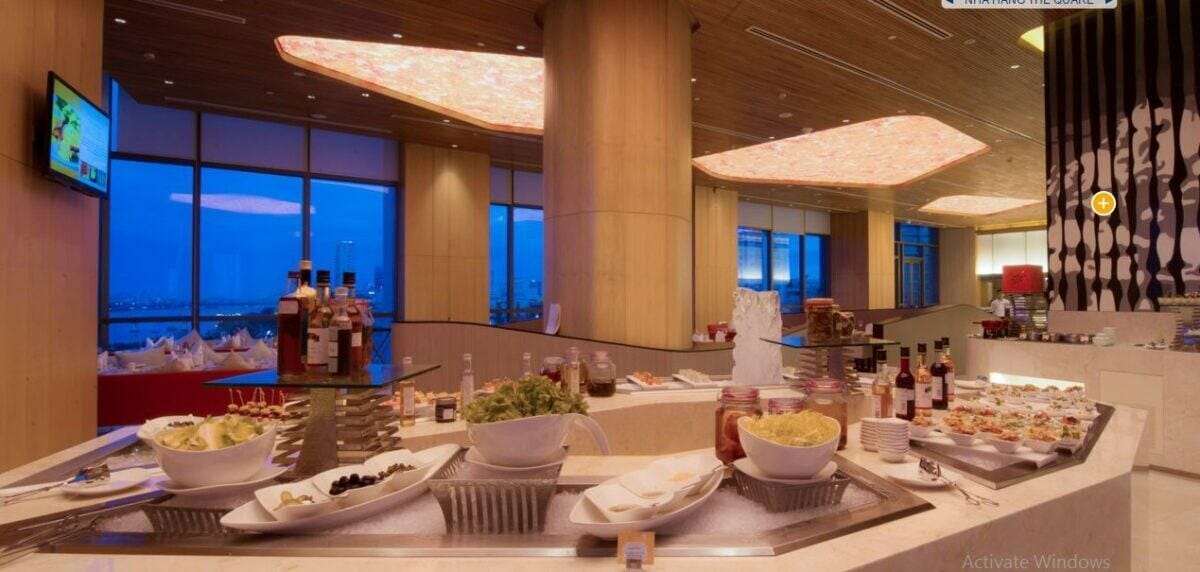 Address: 

No. 36 Hai Chau Street, Hai Chau District, Da Nang

Price range: from 24 US dollars
 Located inside Novotel Da Nang - the symbol of the beach city, the elegance of The Square Buffet will never fail to amaze you. The restaurant gives all its guests the stunning views of the poetic Han River, the Han River Bridge, and the water - fire performance on the Dragon Bridge. 
 

4.Truc Lam Vien Restaurant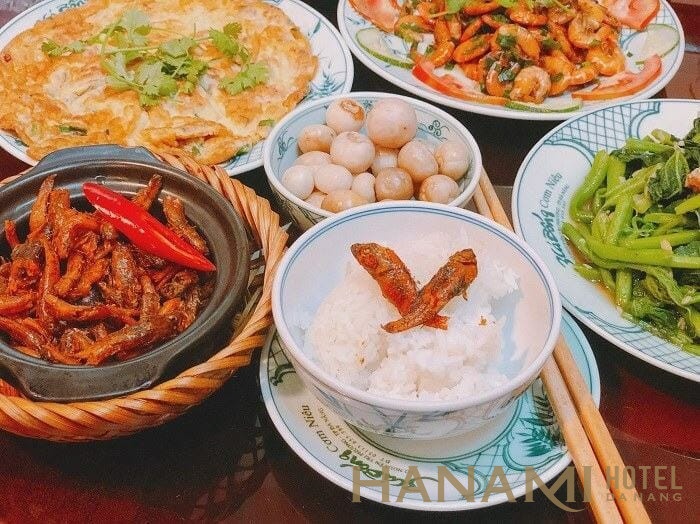 Address: 

No. 25 Yen Bai Street, Hai Chau District, Da Nang

Opening hour: 6 - 9 p.m. daily 

Price range: from 6.5 to 13 US dollars
 With a menu of over 60 dishes, you and your partners will be served with a hearty supper, including local foods. For example, goby stew, caramelized pork, and eggs, sour soup, etc. come with a clay pot of aromatic rice. 
 

5.De Nhat BBQ Da Nang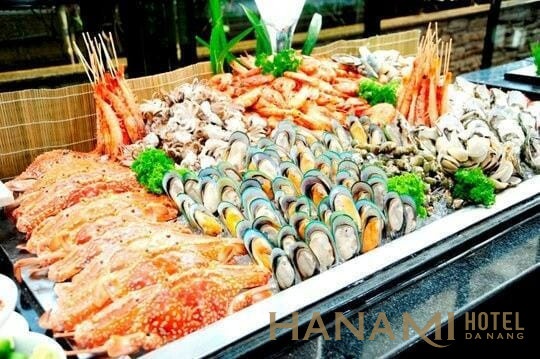 Address: 

Lot. 09, B2-4 square, 30/4 Street, Hoa Cuong Bac Ward, Hai Chau District, Da Nang

 

Price range: from 7 to 13 US dollars
 You can't come to the beach city without tasting seafood. Just go for it. And one of the best ways for a meal full of seafood is De Nhat BBQ restaurant, which always welcomes you and brings you the most freshly caught seafood. After finishing the meal, you can also take a visit to the Son Tra Peninsula or the field of reeds. Besides, the Hanami Hotel has made a list of the top 10 best seafood restaurants. Click here for viewing. 
 Aside from the above five restaurants, Da Nang city has plenty of eateries and food stands for tourists. Check it here. I wish you all the best and have a nice trip!