Top 10 most famous Pizza restaurants in Da Nang
Da Nang cuisine is now more familiar with tourists who love its unique and tastiness. Almost every dish is carefully prepared to bring the perfect experience for eaters, in which Da Nang Pizza must be mentioned.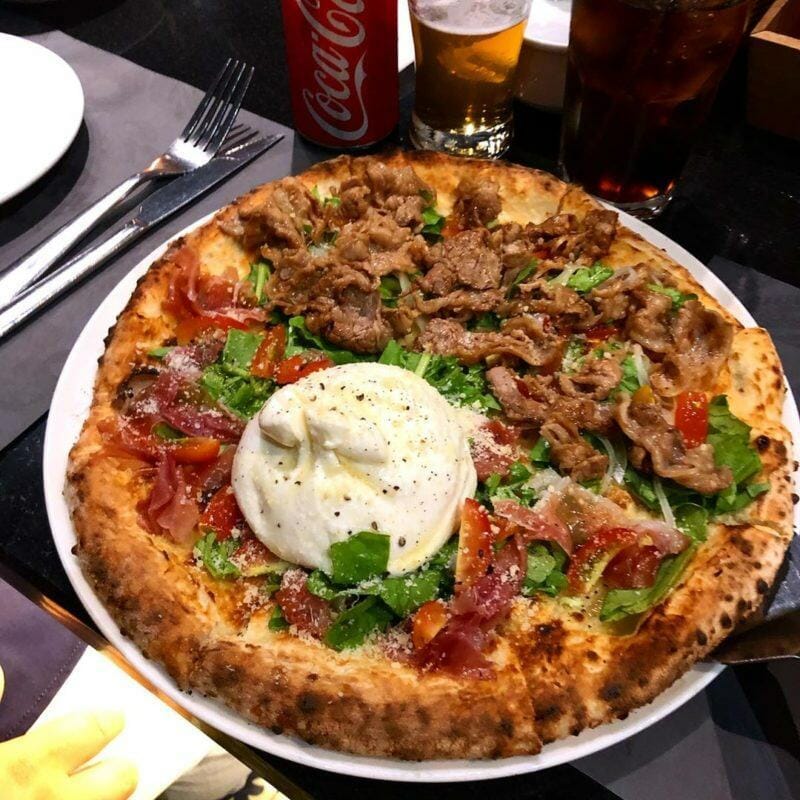 If Pizza is your thing besides traditional Vietnamese cuisine in general and Central food, especially Da Nang's foods in particular, note down the following addresses for your eating. Da Nang Pizza is sure to appease your appetite and also your family and travel companions. Let's go to the top 10 most famous pizza restaurants in Da Nang. 
Top 10 best Da Nang pizza eateries
1.Pizza 4P's in Japanese style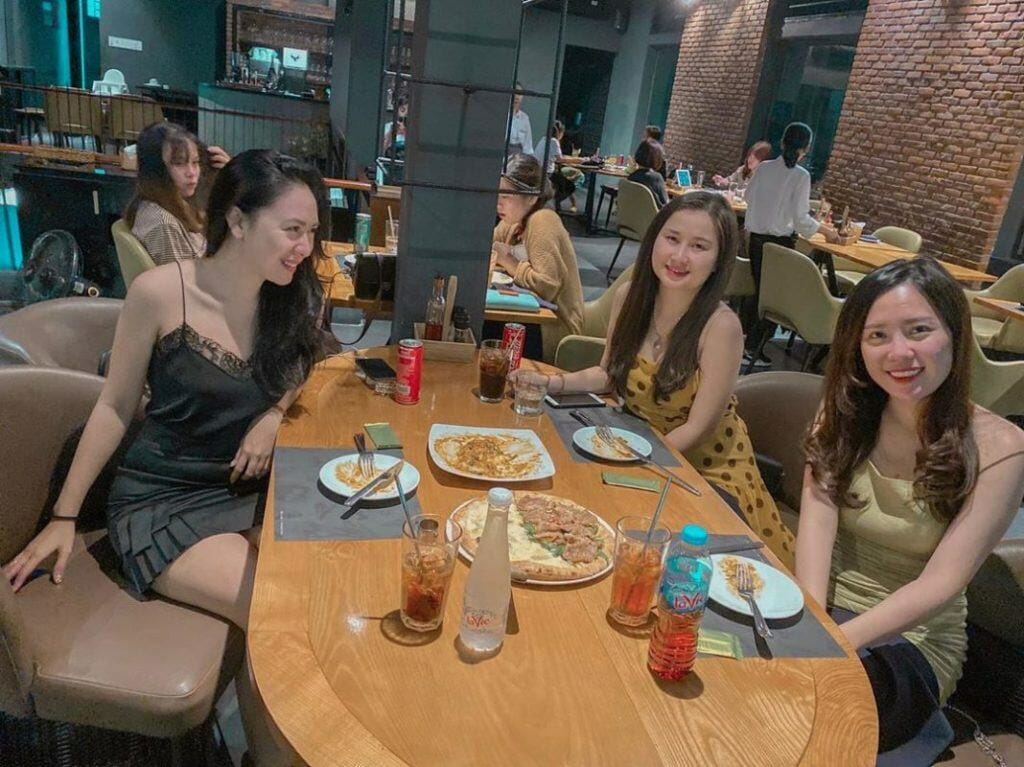 Address:
No. 8 Hoang Van Thu, Phuoc Ninh, Hai Chau

Indochina Riverside Towers, 2nd floor, Street 74 Bach Dang, Hai Chau 1, Hai Chau, Da Nang
Price range: from over 4 to 17 US dollars
 Are you looking for a good and luxurious place in Pizza? Then Pizza 4P's is the perfect one. It's a Japanese-style eatery selling Pizza rich in Japanese taste that can make you wow. 
2.Pizza Hut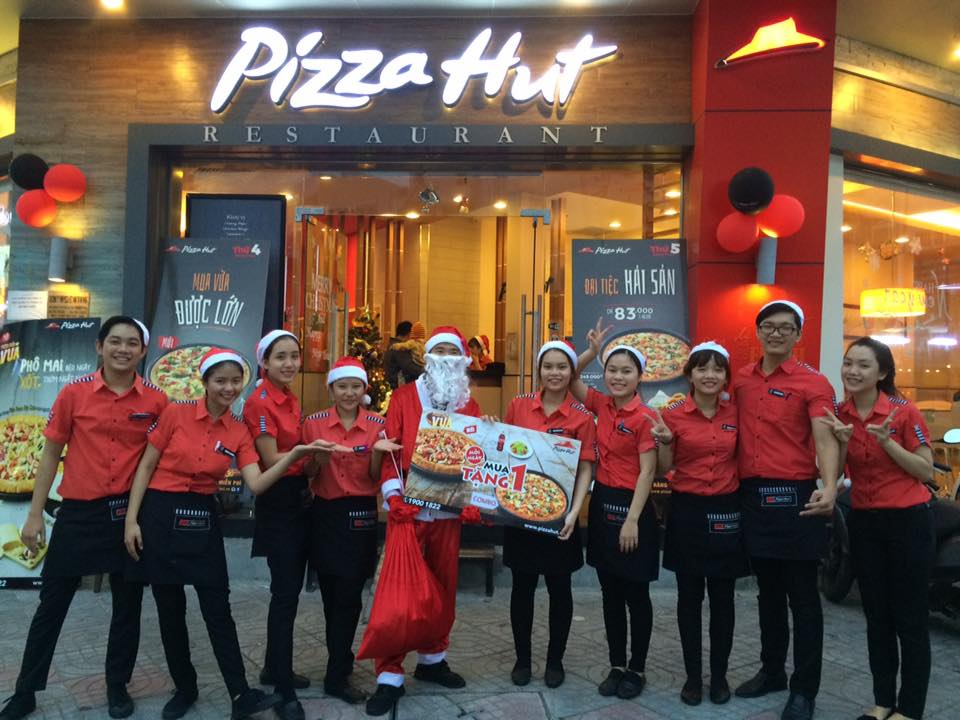 Address: No. 319 Le Duan Street, Tan Chinh, Thanh Khe

Price range: from nearly 2 to over 21 US dollars
 One of the well-known pizza franchises in Da Nang that shouldn't be bypassed is Pizza Hut - where can bring you the best quality from its Pizza to space. Pizza Hut is spacious and airy with a menu of a different flavor of Pizza for you to choose from. Bet that the Pizza here will never let you down. 
3.Snow Pizza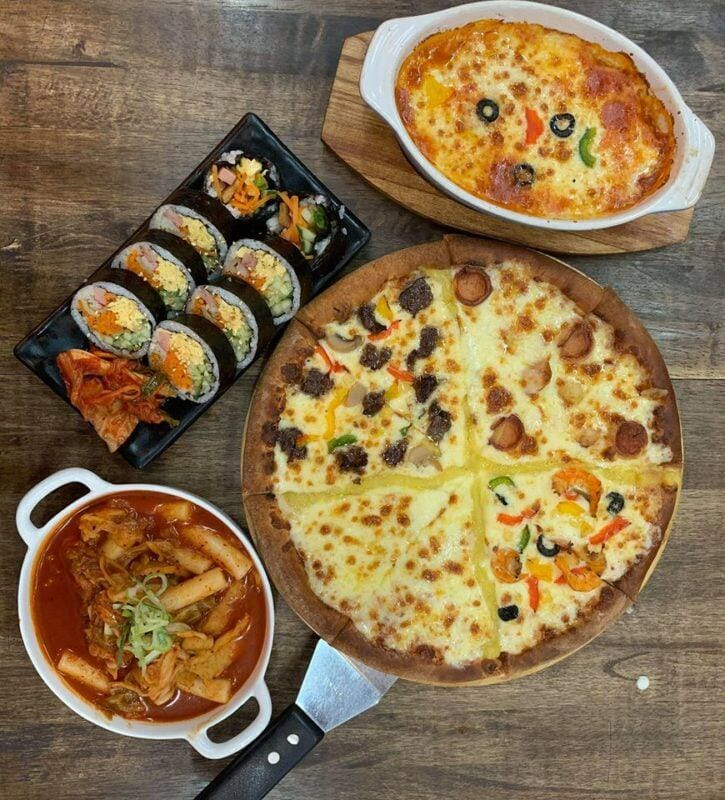 Address: 

No. 134 Phan Dang Luu, Hai Chau

Price range

: 

from 3 to over 9 US dollars
 Snow Pizza can win overeaters' hearts with its thin crust, aromatic cheese with huge amounts of sweet potato taste. The restaurant has a simple yet sophisticated style. And the Pizza is baked in a wood-burning oven that is bold in Asian specific flavors. There are also some other delicious dishes that you should try, like tokbokki hotpot, pasta, grilled pork, and deep-fried breadcrumbed pork. 
 4.

Bread of life - High-quality Pizza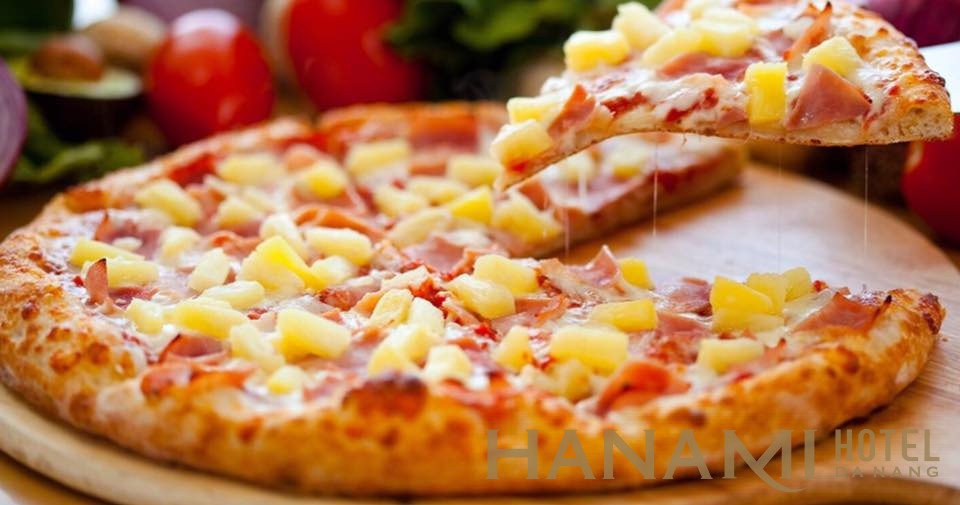 Address: 

No. 16 Le Doan Nha, Lien Chieu

Price Range: from over 2 to 4 US dollars 
 Enter Bread of life; you will be attracted by its lovely and cozy space as well as the delectable food of a strange taste. What especially surprises eaters are the deaf waiters, but they are very friendly and thoughtful. It can be said that Bread of Life is a venue for enjoying Pizza and also a place of humanity. It's the sweetness of life. 
5.Mote Pizza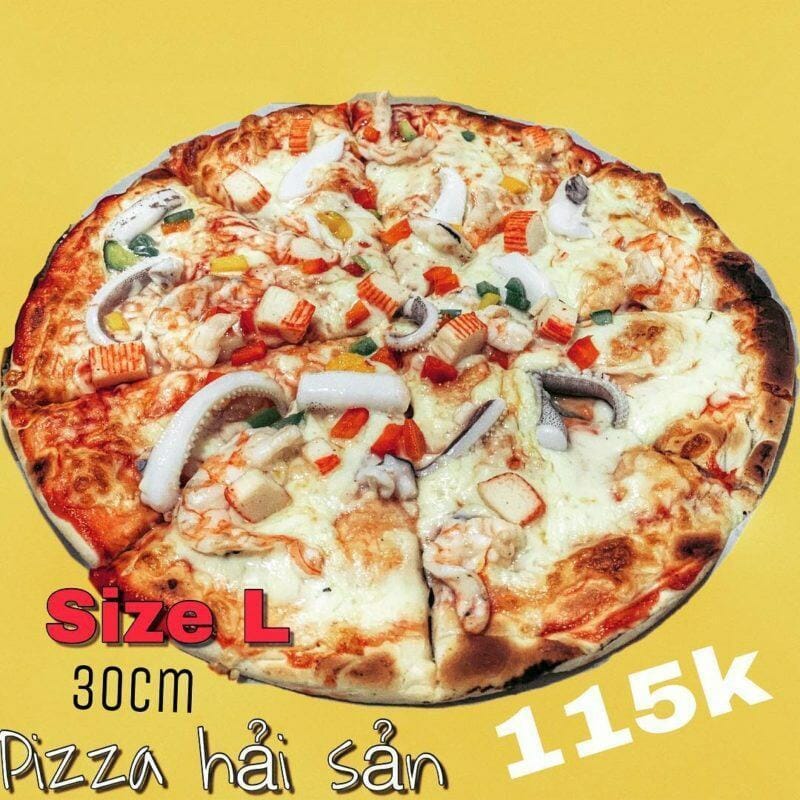 Address: 

No. 146 Le Loi, Hai Chau

Price range: from nearly 1 to 3 US dollars
 Mote Pizza is well-worth your try with its great Pizza at affordable prices. The Pizza here varies in size and flavors. Many people confess that they were wrong to underestimate their taste. With the above price range, this eatery is more suitable for pupils and students. 
 6.

Pizza Family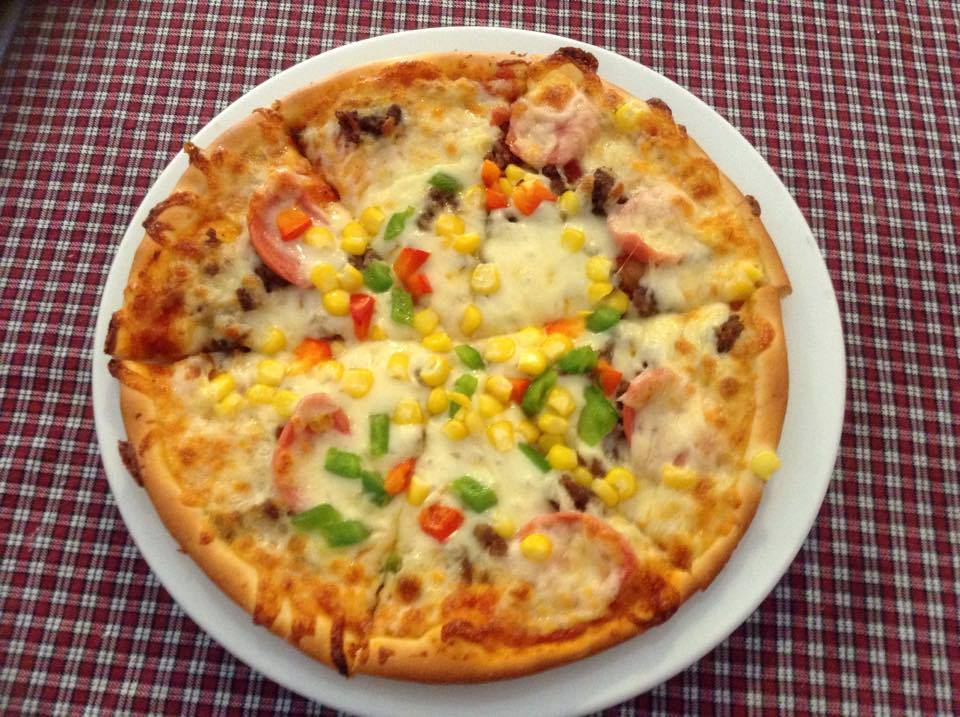 Address: No. 42 Le Dinh Duong Street, Hai Chau

Price Range: from over 1 to 7 US dollars
 Aside from offering adorable, eye-catching, and savory Pizza, Pizza Family is a cozy and comfy venue for foodies. The restaurant is famous for its yummy Pizza on a budget, from only 1 dollar. Who can deny such a great and cheap restaurant? 
 7.

Pizza Hug Da Nang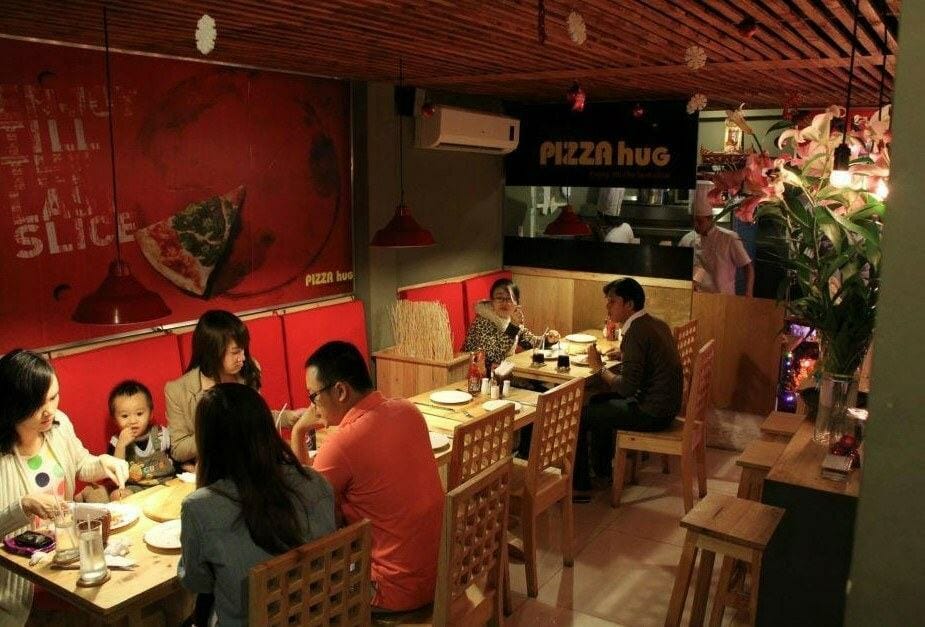 Address: 

No. 74 Tran Phu Street, Hai Chau District, Da Nang

Price range: from 3 to over 9 US dollars
Located downtown, where it is easy to get, Pizza Hug Da Nang is often full of tourists. Here, eaters and foodies will be served with hot and sapid Pizza that has so much depth in flavor. Come along with this is an airy, subtle, and deluxe space. 
8.

Bella Pizza - Pizza challenges any palate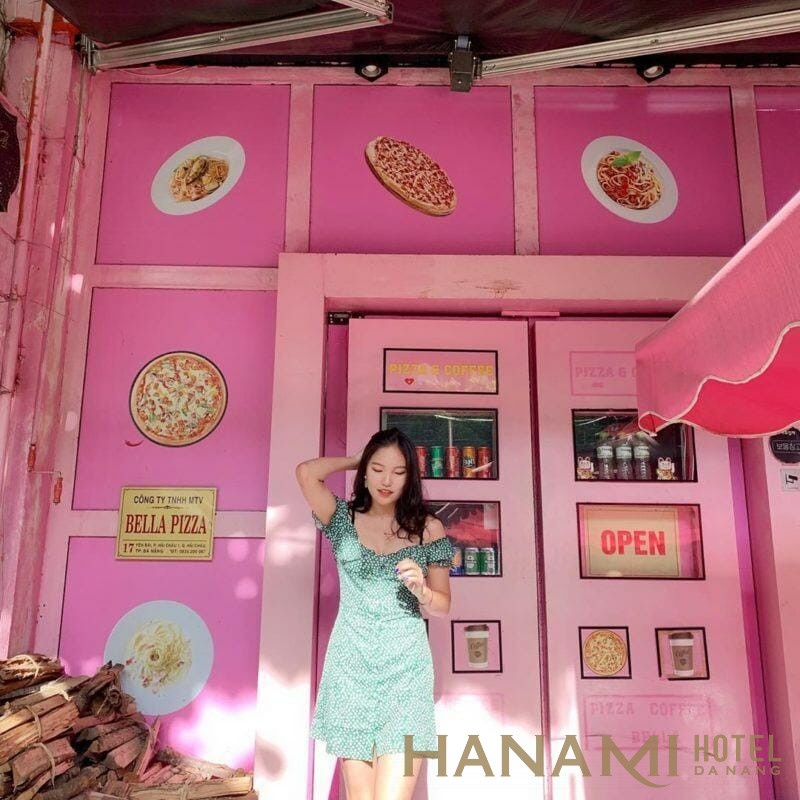 Address: 

No. 19 Yen Bai, Hai Chau. Hai Chau

Price range: from over 2 to nearly 9 US dollars
 As a famed restaurant and always at the top of the most rewarding Da Nang Pizza, Bella Pizza offers deliciously irresistible Western foods, and their top-notch menu is on Pizza. The restaurant is a great place for you to come and give it a taste. 
 9.

The Pizza Company - The standard taste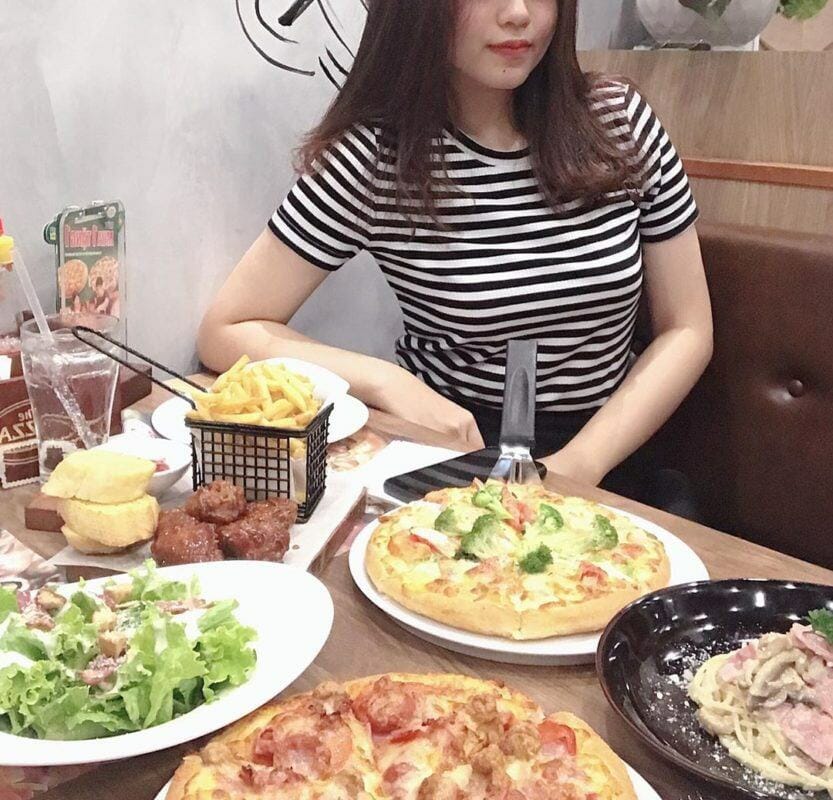 Address: 
No. 173 Nguyen Van Thoai Street, Bac My Phu, Ngu Hanh Son, Da Nang

1st floor, Co.op Mart, 478 Dien Bien Phu Street, Thanh Khe Ward, Thanh Khe District, Da Nang, Vietnam
Price range: from over 4 to nearly 11 US dollars 
 As a pizza lover, you must have been familiar with this brand. Compared to other restaurants, the Pizza here rates 5-star standard. Its crust is not dry and topped with a layer of aromatic cheese. Also, it comes with much different taste. Apart from this, The Pizza Company has spaghetti and salad, too, which are the top choices for tourists. 
 10.

Fatfish Danang Restaurant & Lounge Bar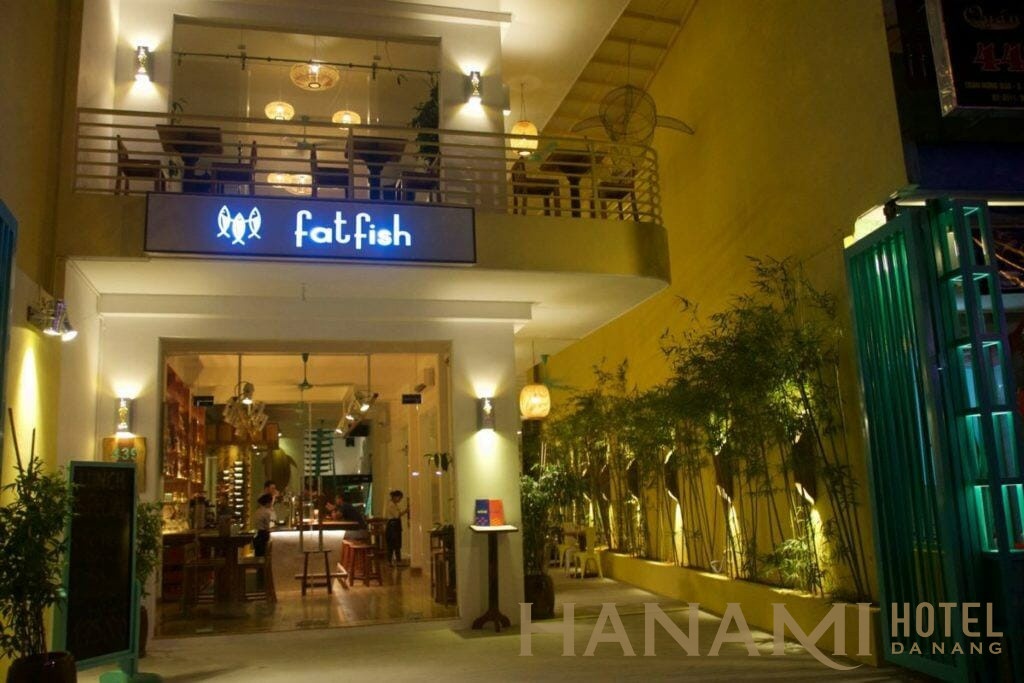 Address: 

No. 439 Tran Hung Dao

Price range: from over 2 to 4 US dollars
 Fatfish is heaven for foodies; the place serves eye-catching, yummy Western foods accompanied by wine and cocktails that can excite your sense of taste. It's even more fabulous when you can see the poetic and sparkling beauty of the Han River from the restaurant. 
Top 10 eateries serving specialities in Danang that only the locals know
Hanami Hotel Danang - A perfect accommodation to enjoy pizza Da Nang
 The Hanami Hotel Danang is considered one of the top hotels for a family trip to Da Nang. Near My Khe beach and food street, the 3-star hotel has a modern design in Japanese style that is the allure towards visitors. 
Contact Detail:

 If you stay here, it just takes you a few minutes walking to the breathtakingly gentle beach or joins in entertainment activities or easy to relish delectable foods around the food street. Beyond dispute, the Hanami Hotel is such a perfect stopover for travellers coming to Da Nang. 
 We hope that the above pizza restaurants handpicked by the Hanami Hotel can satisfy you as well as help you get the most intriguing experience in Da Nang cuisine.