Top 10 irresistibly delicious BBQ restaurants in Da Nang
Da Nang cuisine has its charisma that can leave an unforgettable impression on all tourists. And the yummy BBQ restaurants in Da Nang are one of the factors.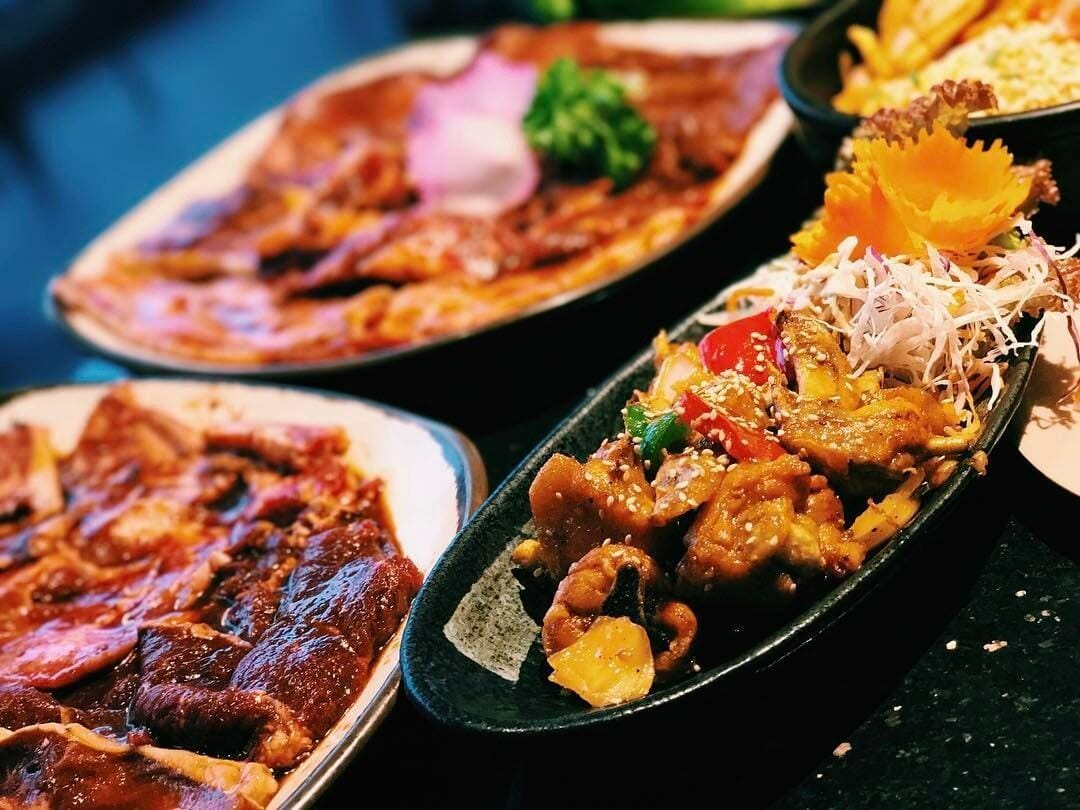 As beautiful as Da nang still is, the city is even much more beautiful after night falls. It becomes sparkling, glittering, and attractive. Its beauty is not only from the lights on the sides of the Han river, crowded shopping malls, or the top-notch entertainment venues but also from the heaven of street food, in which the BBQ restaurants are favorite destinations of tourists. 
The charm of Da Nang's BBQ restaurants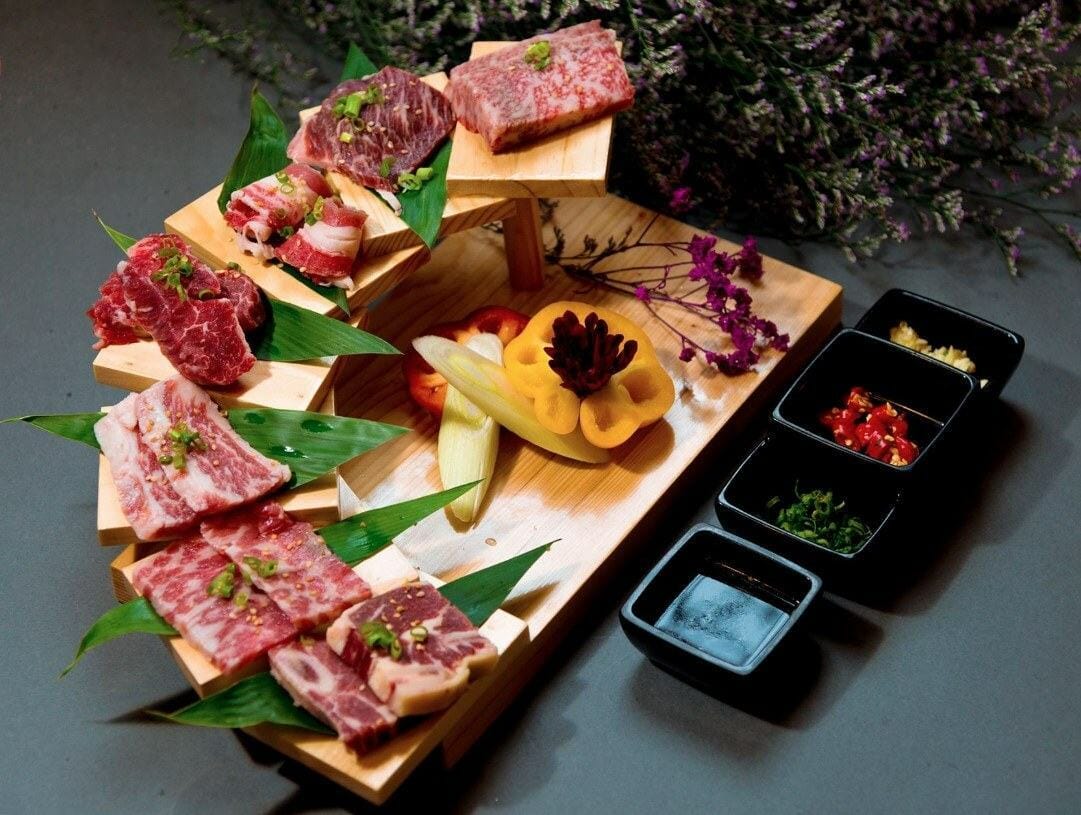 Vietnam cuisine in general and Da Nang cuisine in particular always draw the attention of visitors in and out of the country. And the process of BBQ dishes is known as one of the most ancient recipes of Vietnam. Since its appearance, grilled or BBQ dishes has topped the list of go-to dishes. Witnessing many ups and downs of history until the present time, Da Nang's culinary culture has reached a new level. And the grilled dishes have captured eaters' hearts all the time. However, they're now improved to fit the taste of modern life. 
Top 10 irresistibly delicious BBQ restaurants in Da Nang
1.Dasushi BBQ & Beer - Rich in the Japanese taste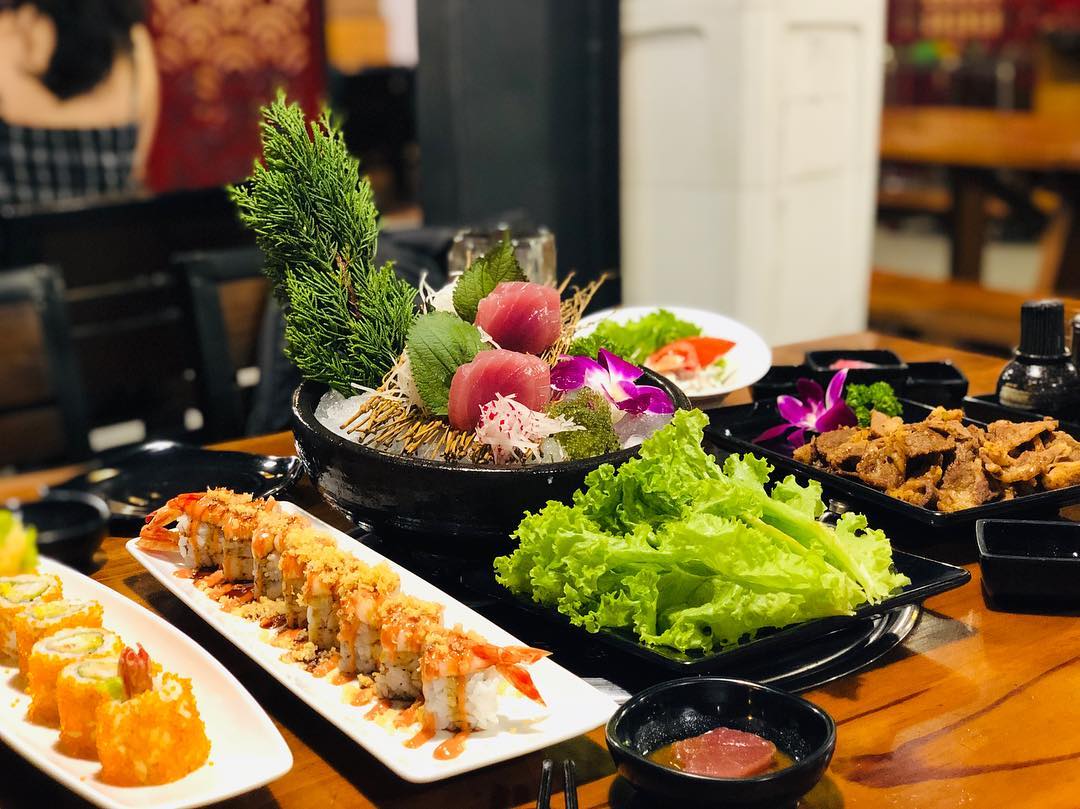 Address: 

Lot. A11-01 Vo Van Kiet, An Hai Dong, Son Tra, Da Nang

Price range: from around 4.3 to nearly 9 bucks
Entering, Dasushi BBQ & Beer, you will be stunned by its well-investigated facilities designed in Japanese style. Along with that is a smoke-free BBQ grilled stove system that is convenient for eaters to use. Besides, its captivating menu with a range of hygienic handpicked, and well-spiced grilled dishes is a plus. 
2.Gogi House (Korean BBQ) - A famous restaurant chain with the barbecued-at-the-table style, which is specific for Korean cuisine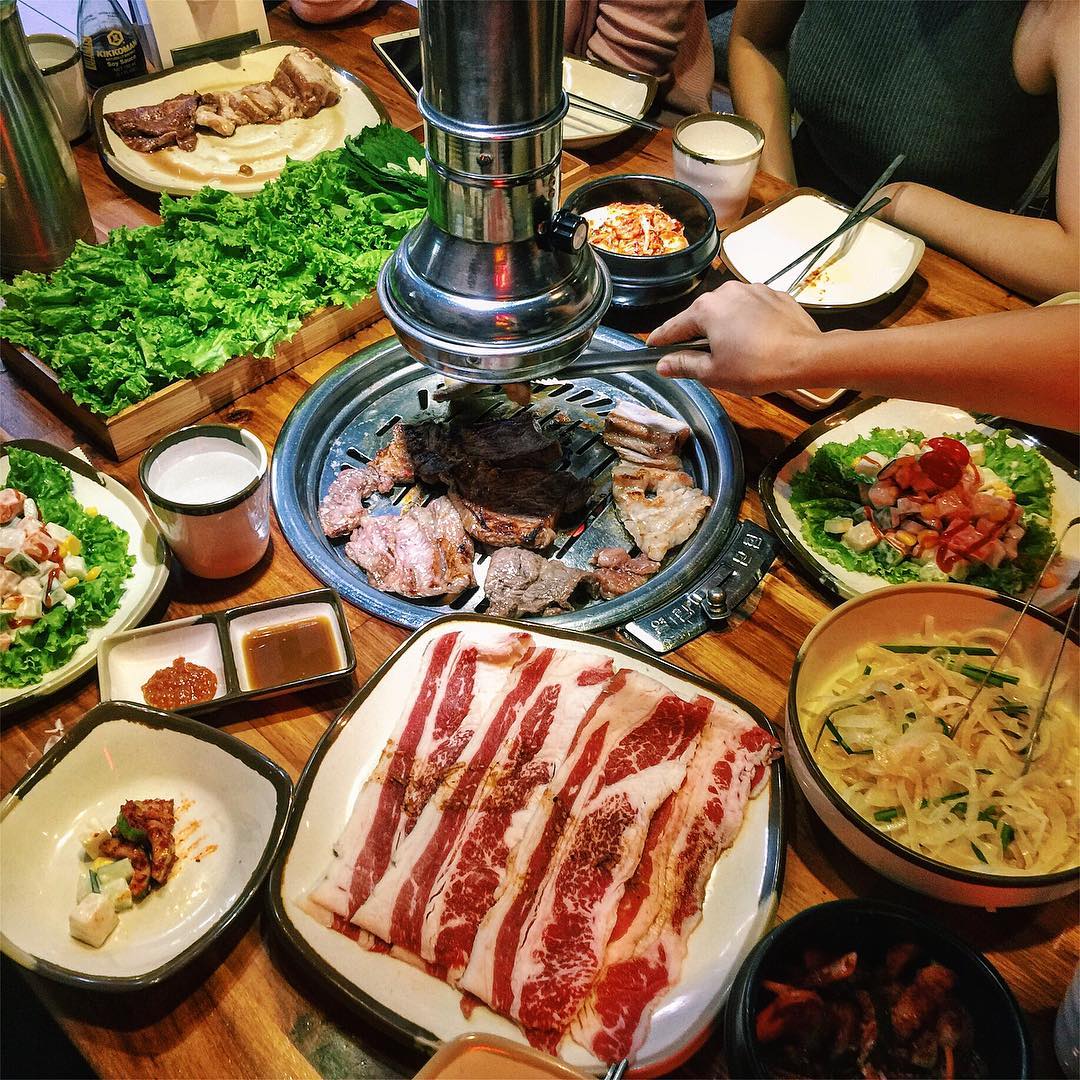 Address: Lot. A5, Nguyen Van Linh, Binh Hien, Hai Chau, Da Nang

Price range: from nearly 11 to nearly 13 bucks
Do you believe that you will fall for Gogi House's dishes even it's the first time trying? The impressive taste that Gogi brings is hard to forget. The restaurant is famous for its short ribs, pork ribs, beef chuck, shoulder blade, and many more, which are well-spiced in the Korean way. Come along with hotpot and BBQ are Korean side dishes, including mixed rice, kimchi soup, cold noodle soup, etc. 
3.Faifo Grill & Buffet Restaurant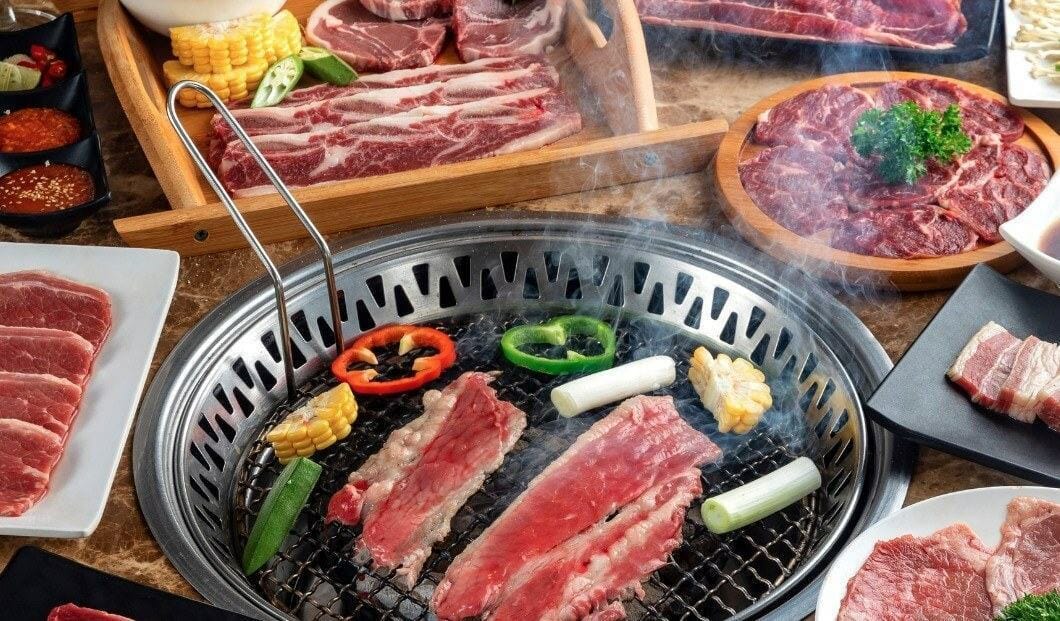 Address: 

No. 393 Le Duan, Tan Chinh, Thanh Khe, Da Nang

Price range: from over 8 to nearly 13 bucks
If you are into the cultural combination of Vietnam and Korea, do not miss out on this place. With a smoke-free BBQ stove system and a varied menu of well-seasoned fresh meat, each bite will leave a naturally delicious savor on your taste buds. It even becomes more striking when you sip the meat into the rich sauces provided by Faifo. 
4.Hongdae BBQ & Beer - A charming restaurant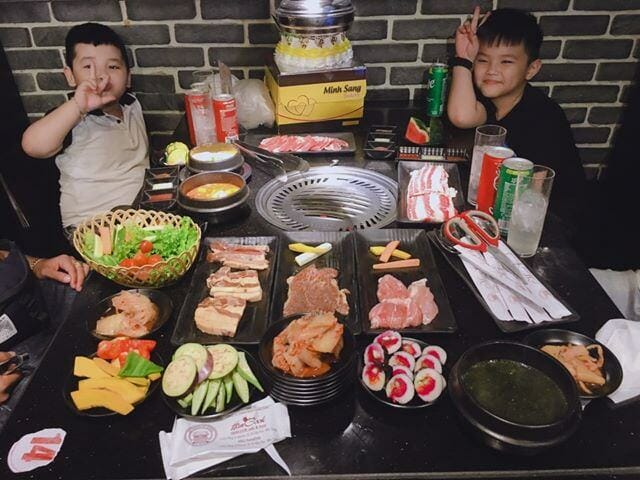 Address: 

No. 45 Le Hong Phong, Phuoc Ninh, Hai Chau, Da Nang

Price range: from over 4 to 6 bucks
The restaurant's space is artistic that bold in Korean style with colorful sections. Along with that, the sexy aroma of its grilled foods spreading out can captivate any hungry eaters passing by. It's the youngsters' favorite venue because the dishes are marinated according to the secret recipe of Chef Lee Hyuoung, who has 10 years' experience in researching and processing. 
5.Yuk Hae Gong - Korean BBQ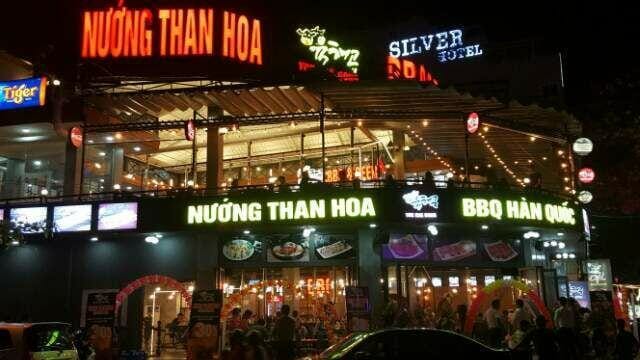 Address: 

No. 463 Tran Hung Dao, An Hai Tay, Son Tra, Da Nang

Price range: from over 8 to 13 bucks
If you are a big fan of grilled food, it's going to be a big omission to bypass this place. The restaurant has its own taste of cuisine that is rich in origin and purity. The space is airy, hygienic, and artistic that makes the restaurant a big brand towards most of the eaters. 
6.Tokyo BBQ Town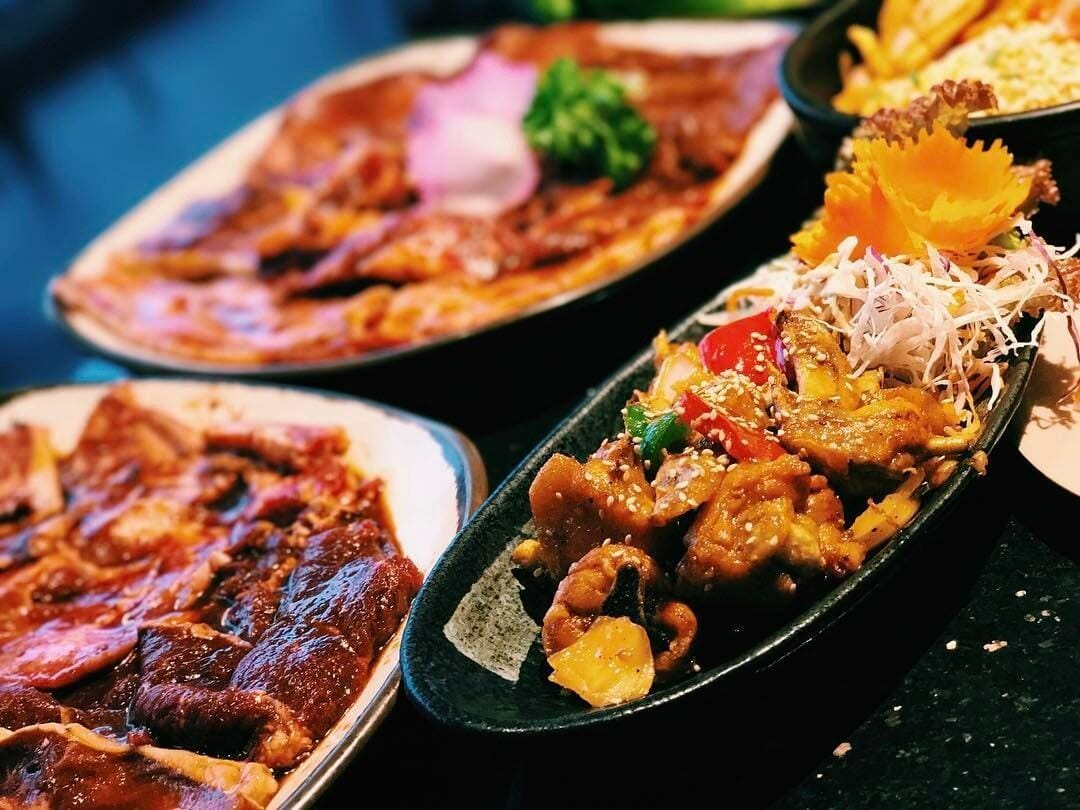 Address: 

No. 4 Pham Van Dong, Phuoc My, Son Tra, Da Nang

Price range: from over 4 to 6 bucks
There are 3 reasons why Tokyo BBQ Town is a popular venue among youngsters. Firstly, the prices are affordable. Secondly, its hot and savory foods with typical flavors. Lastly, the space is photogenic, and you will get a ton of nice photos to feed your Instagram. Is it charming enough to have your visit?
7.Grill's Ribs Cowboy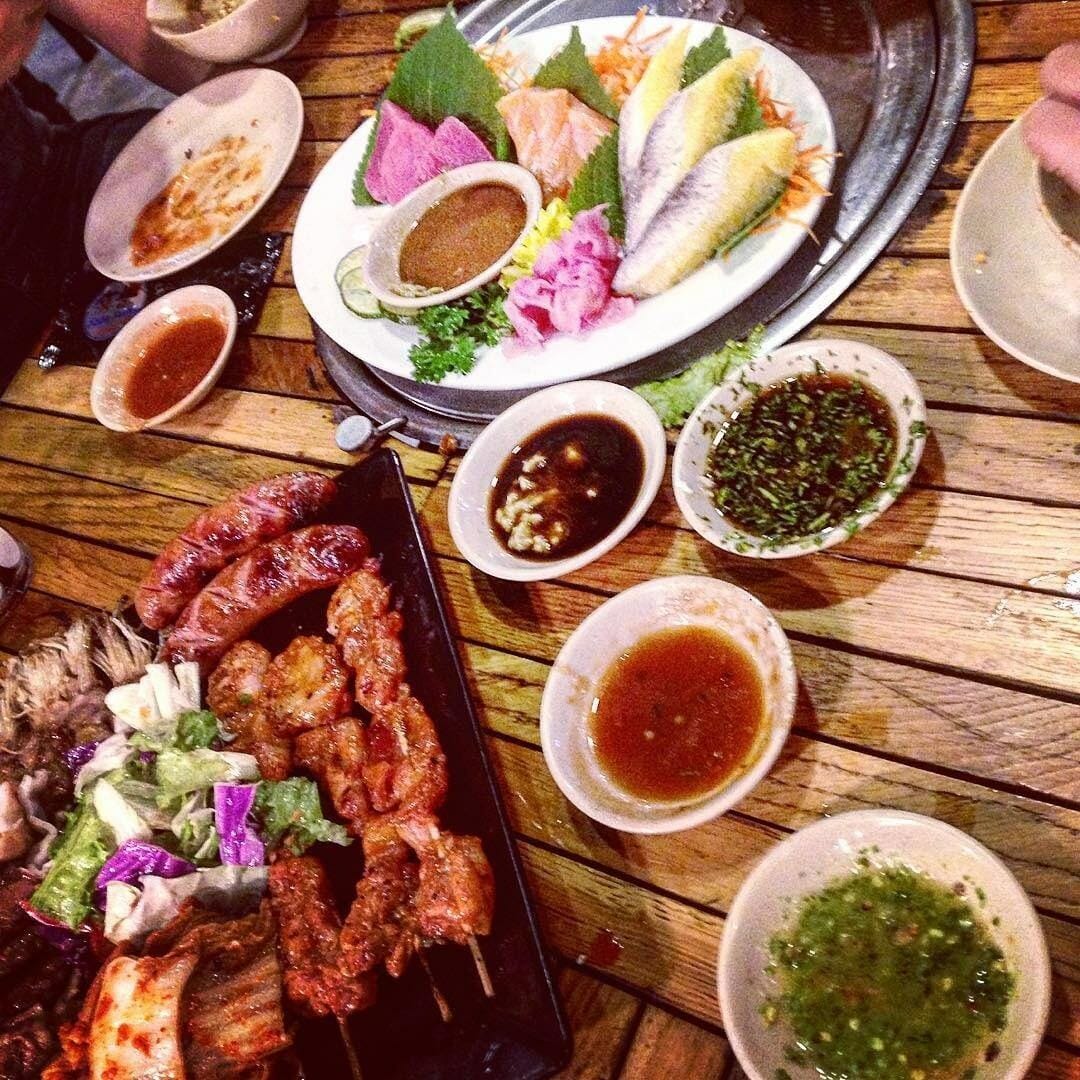 Address: 

Lot. G1 Pham Van Dong, An Hai Bac, Son Tra, Da Nang

Price range: from over 4 to nearly 9 bucks
The menu of Grill's Ribs Cowboy is such a perfect mixture of Barbecues from famous regions. Grilled dishes are quite diverse and many, which are marinated with imported special spices. Especially, each dish will come with a kind of sauce to create a blend of charming, indescribably ecstatic.
8.Kyoto Shushi Da Nang - Good venue for family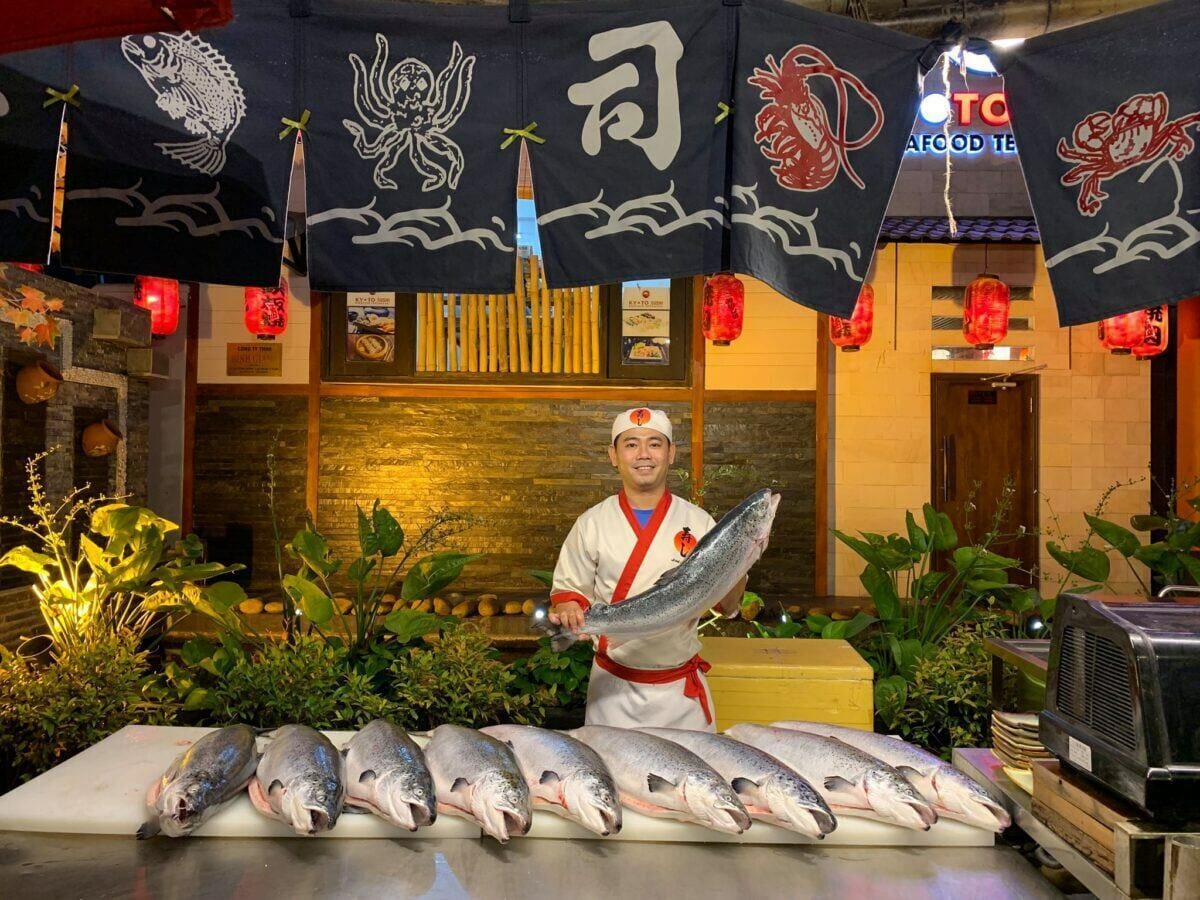 Address: 

Lot 9 - 10 Vo Nguyen Giap, Son Tra, Da Nang City

Price range: from over 8 to 14 bucks
Kyoto Shushi & Seafood Teppanyaki is the best choice for those who want to enjoy sapid BBQ and viewing the beautiful sea at the same time. This is the only BBQ restaurant on the side of Da Nang sea, offering the original taste and style of Japanese foods. Aside from this, diners can also relish delicious and extremely delicate sushi.
9.Nam Danh Seafood - High-quality restaurant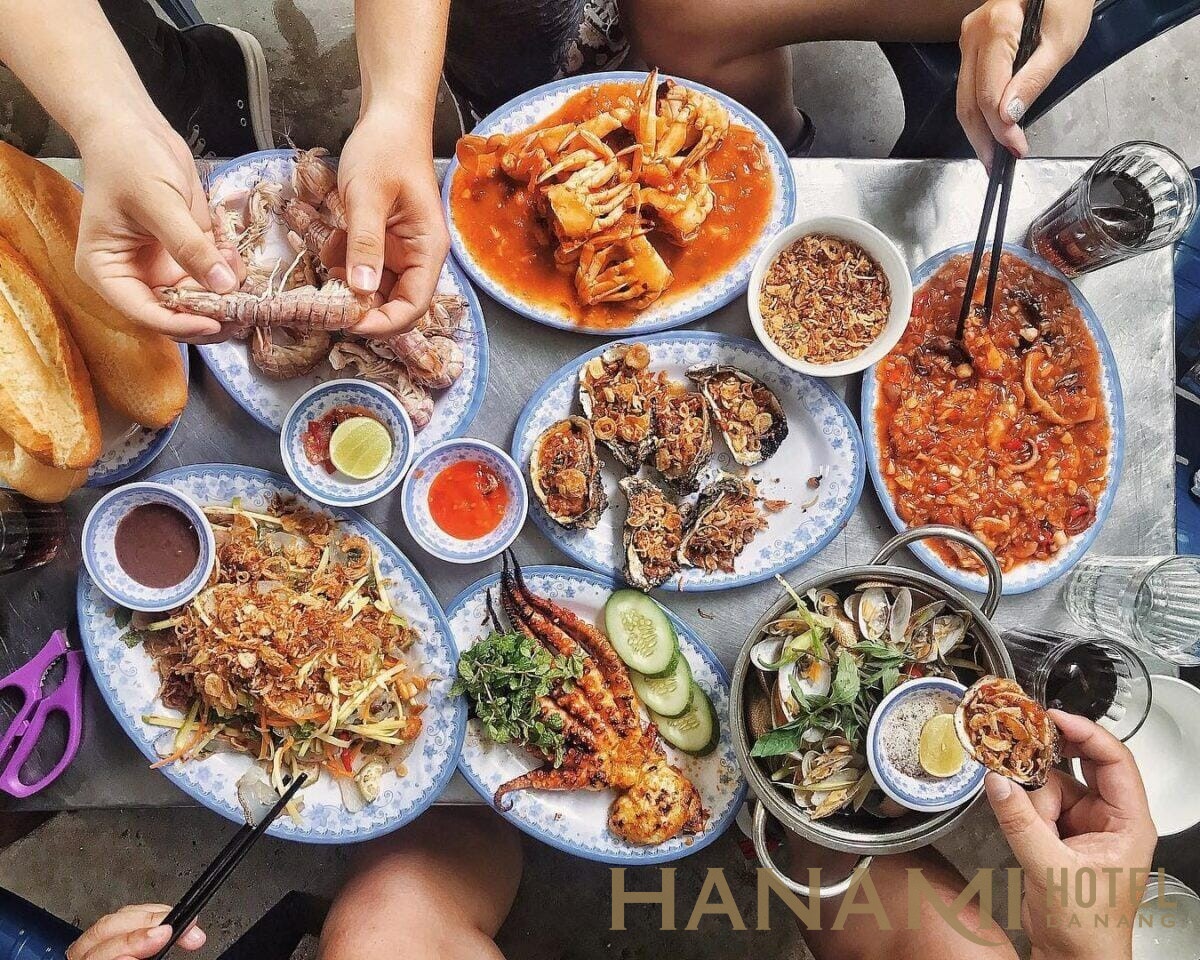 Address: K139/H59/38 Tran Quang Khai, Tho Quang Ward, Son Tra District, Da Nang

Price range: from nearly 2 to over 5 bucks
Though Nam Danh Seafood is placed in an alley, which is hard to find, it's still touristy. Here, you can freely relish your favorite grilled seafood on the budget. It's sure that you will want to come back for its fresh seafood.
10.Thap Beer Tower
Address: 

Lot. 1 - 2 - 3 - 4 Vo Van Kiet, Son Tra, Da Nang

Price range: from over 1 to 6 bucks
With a cool, two-floor space, Beer Tower is the ideal Danang bar for you to celebrate a birthday or company party. As strange as the taste is, plus eye-catching design, the restaurant can excite eaters' curiosity badly. Some outstanding dishes of the place to order: beef tendon, spicy sauce, grilled salmon, and apple salad, to name a few.
Where to stay to experience those restaurants in the most convenient way?
Come to Hanami Hotel Danang if you are finding accommodation to stay during your trip to Da Nang, one of the most-worth living cities in the world. 
Hanami Hotel Danang is situated at no. 61 - 63 Hoang Ke Viem, near My Khe Beach and the town of street food. This is such an ideal position for tourists to have fun and hang around the entertainment venues or take a walk to the most beautiful beach as well as admire the poetic Han River by night. Moreover, it's easy to move to other tourist attractions in Da Nang from the hotel. 
What's better than having some grilled foods in unique restaurants after feasting your eyes with a series of scenic landscapes? Beyond dispute, it will be a trip of a lifetime!