As you may know, Sai Gon is the city of Vietnamese iced milk coffee while Hanoi's cafes' are so romantic. But Da Nang has another charm of coffee. What's better than sipping a cup of hot cafe' while admiring the picturesque Han River on a rainy day? It's such a good way to chill out. 
Bestowed with scenic spectacles of white sandy beaches, and mild weather by mother nature, Da Nang can easily win over visitors' hearts. And one more thing that interests tourists is a wide range of Instagrammable coffee shops. How relaxing it is to refresh yourself with a cup of coffee and watch the rain falling over the splendid city from a fantastic place with a chilled atmosphere. It's time for you to lay back and slow down the pace of life.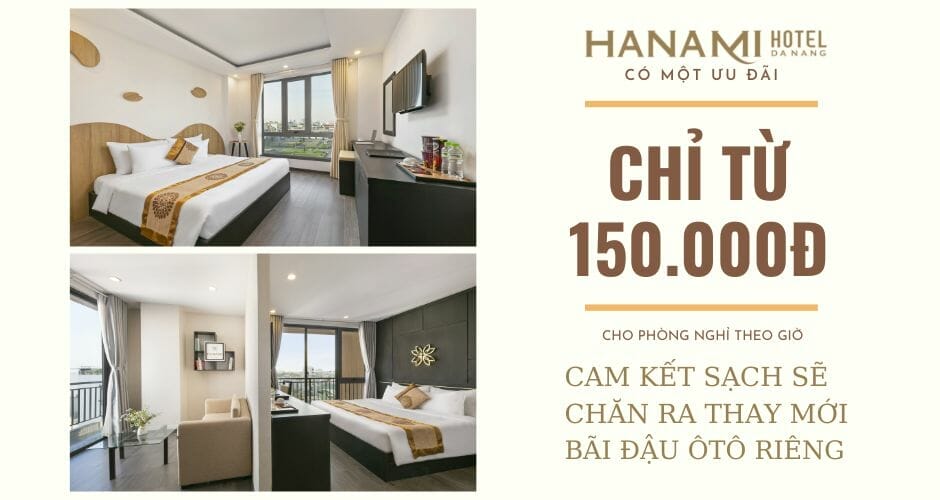 The highlights of Da Nang's cafe' on rainy days
You can only see how gorgeous the coffee shops in Da Nang are when setting your foot in this magnificent city. Normally, these places are pretty, original, and grand, but when the rains fall, they look more romantic. So, if you are planning a trip to Da Nang, make a list of stunning cafe' that you will drop by. And here are the suggested top places. 
Top charming cafes' in Da Nang to stop by on a rainy day

Are you a pure coffee lover? Then it's such a big omission if you pass by a great place like the Hanami Hotel. It's the location that lots of youngsters raving about recently. The hotel has a luxurious and deluxe design in European style. The devoted owner gave it meticulous care so there are plenty of beautiful spots in and outside of the hotel for you to snap some shots and sit down for some coffee. 
Especially, the coffee served here is high quality and brewed with the machines imported from Italy. And you can even observe the baristas making and brewing the great drinks. The hotel is a promising place to stay overnight, where offers an eye-opening view to sit down and enjoy coffee. 
Address: No. 61 – 63 Hoang Ke Viem Street, Bac My Phu, Ngu Hanh Son, Da Nang. 
2. Kakao Kafe – Korean style coffee shop

Kakao's attraction is its fine layout for many astonishing views. Always playing instrumental music, the kafe offers you a moody atmosphere to savour coffee while the outside is bathed in raindrops. Having the allure of Korean style romantic cafe', Kakao is a popular venue for the youth. It's perfect for foodies to relax and take photos for feeding their Instagrams.
Address: No. 31 Nguyen Cong Sau, Son Tra District, Da Nang. 
3. Wonderlust Da Nang – A youthful yet fancy cafe'

It's a wonderful place to take a seat for a while if you adore luxury and youthfulness. Wonderlust Da Nang is like Europe in miniature in the heart of Da Nang with beautiful views and a varied menu of drinks and cakes at affordable prices. On the plus side, it's sure that the staff will serve you well with their professional attitude and manner. Don't miss out on this cafe' if you travel to Da Nang. 
Address: No. 96 Tran Phu Street, Hai Chau District
4. Ibasho Coffee & Hostel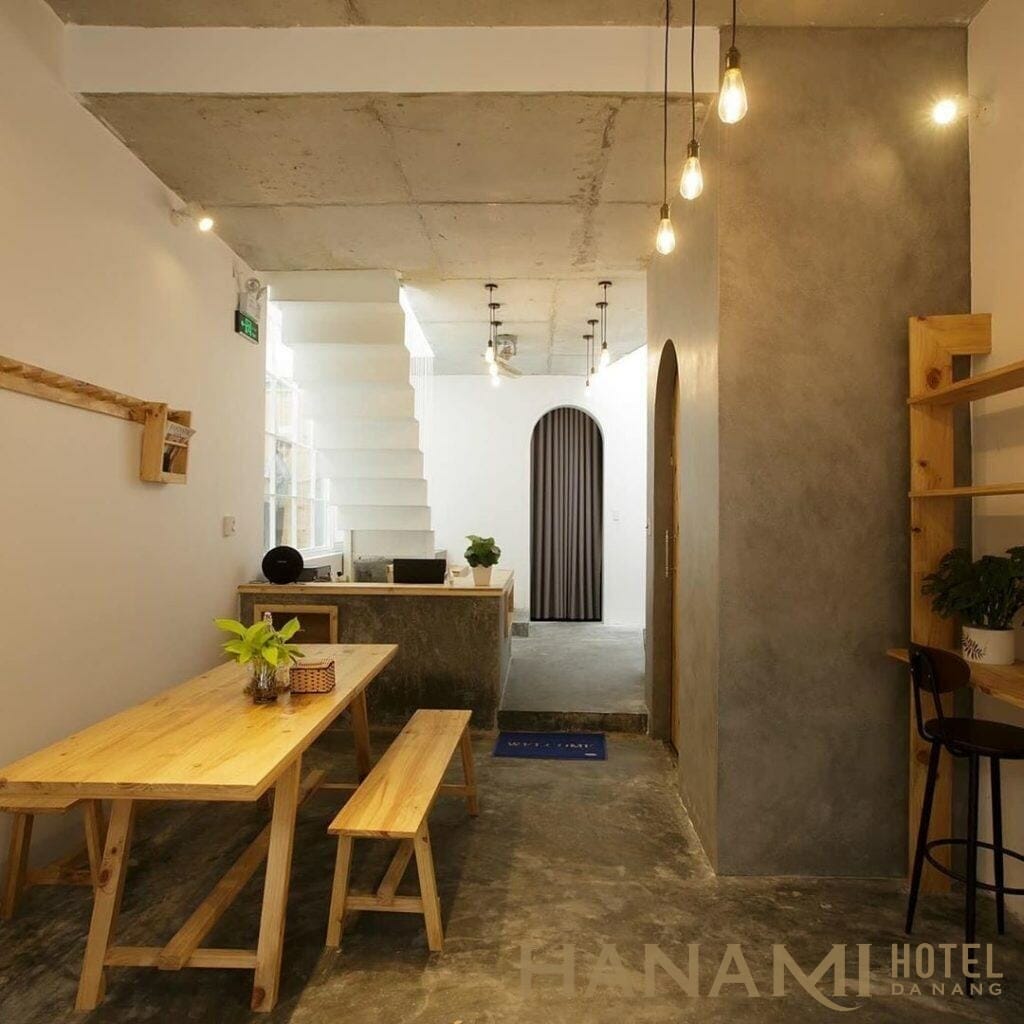 Operating as a homestay and also a cafe', Ibasho Coffee & Hostel draws guests to come for its delectable drinks and photogenic backdrops. Each of the hostel's details is very rustic, subtle, and neat that creates a sense of friendliness and closeness. Anyway, there are plenty of savoury and new beverages that can appease your taste. Remember to charge your battery well and go for a photo shoot. 
Address: No. 65 Trung Dong 7, An Hai Bac, Son Tra District
5. Boulevard Gelato & Coffee Da Nang 
Near the Han River, Boulevard Gelato & Coffee attracts a large number of tourists with its ravishing view. The space is rich in European design with the artistically beautiful style and youthfully modern architecture. The coffee shop's decoration is awesome that creates a whole lot of charming backgrounds for photography. Aside from the diversified menu, Boulevard Galeto & Coffee is famous for its delicious ice-cream. This cafe' can't be wiped out of your go-to list when touring in Da Nang. 
 Address: No. 77 Tran Quoc Toan, Hai Chai District, Da Nang
6.Danang Souvenirs & Coffee – The Han River-side cafe'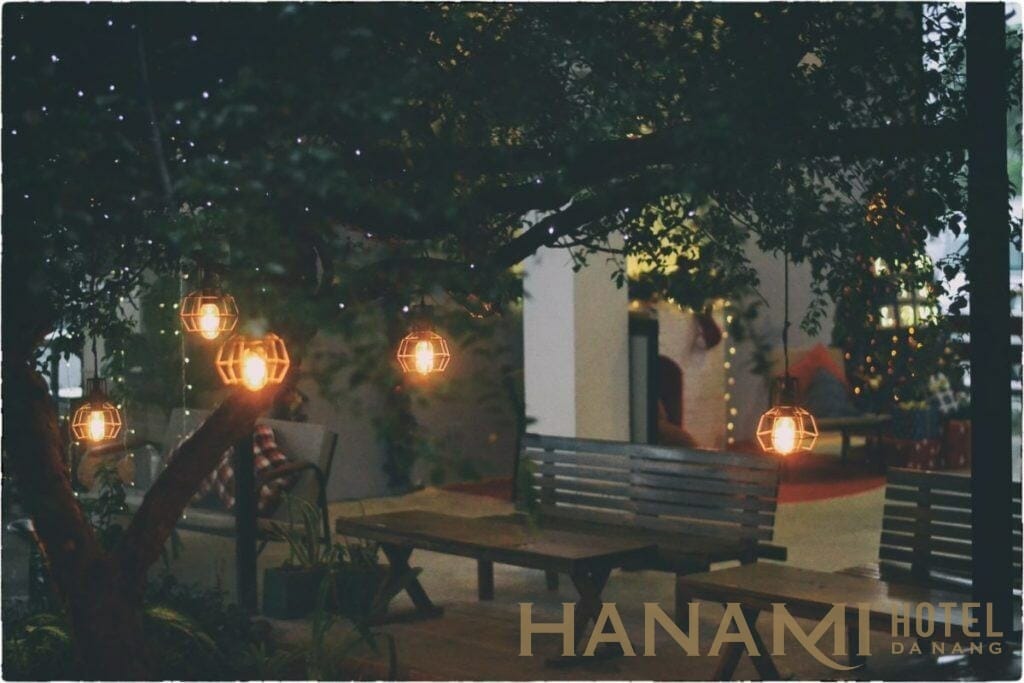 Danang Souvenirs & Coffee is a mix between a coffee shop and a souvenir store. The idea is quite unique, right? You can both relish tasty drinks and find some special gifts for your beloveds and friends. 
 With an airy and commodious space and the eye-catching decor, the souvenirs are displayed and arranged in different themes, which is enjoyable to look at. 
 Address: No. 35 Bach Dang, Hai Chau District, Da Nang
7. Den Da Coffee & Dessert

It can't help to be at ease once you entering a retro and vintage cafe' to run from the grinds of life. If you fancy an ordinary and simple space, then Den Da Coffee & Dessert is perfect for you. 
Den Da can win the love of foodies with its nutritious menu and tasty drinks as well as plenty of books placed neatly and orderly in a do-it-yourself shelf. 
Address: No. 6 Tran Quoc Toan, Hai Chau District, Da Nang
 8. Gum Coffee

Gum Coffee is well-known among Danangese youngsters as small-scale Japan standing on the hustling and bustling Vo Van Kiet Street. Spacious and airy, the cafe' is just a few meters from My Khe Beach. This is comfortable to have a walk around the beach. 
 Address: Vo Van Kiet Street, Hai Chau District, Da Nang. 
9. Mar Rojo Cafe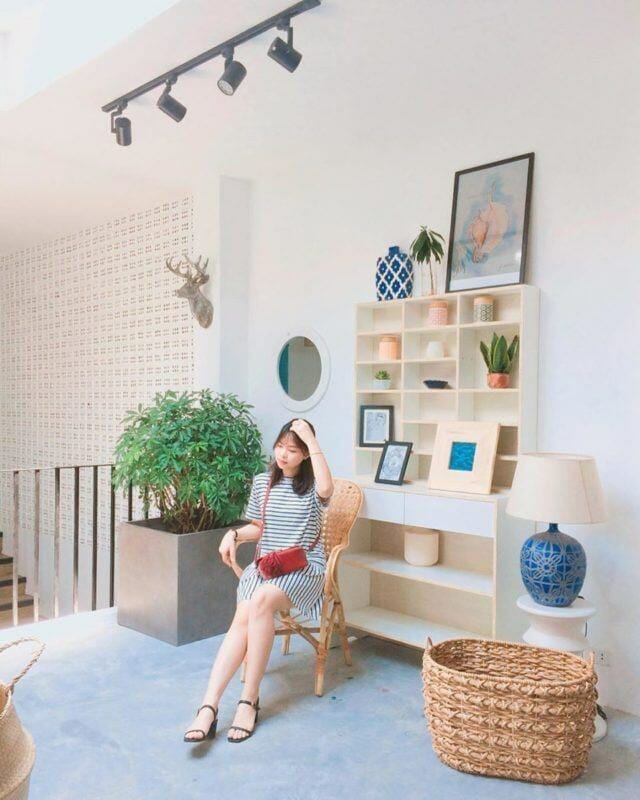 Mar Rojo Cafe can't be bypassed when it comes to must-try cafe' in Da Nang. Secluded from boisterous city life but there is still a whole slew of tourists and locals come here for their liking beverages and immersing themselves in the serenity. Built with a modern and fresh design and painted with blue and white, this is definitely an ideal spot for some magnificent, original, and unique snapshots. 
Address: No. 47 – 49 Chuong Duong, Ngu Hanh Son District, Da Nang. 
10.  Gobline Coffee & Dessert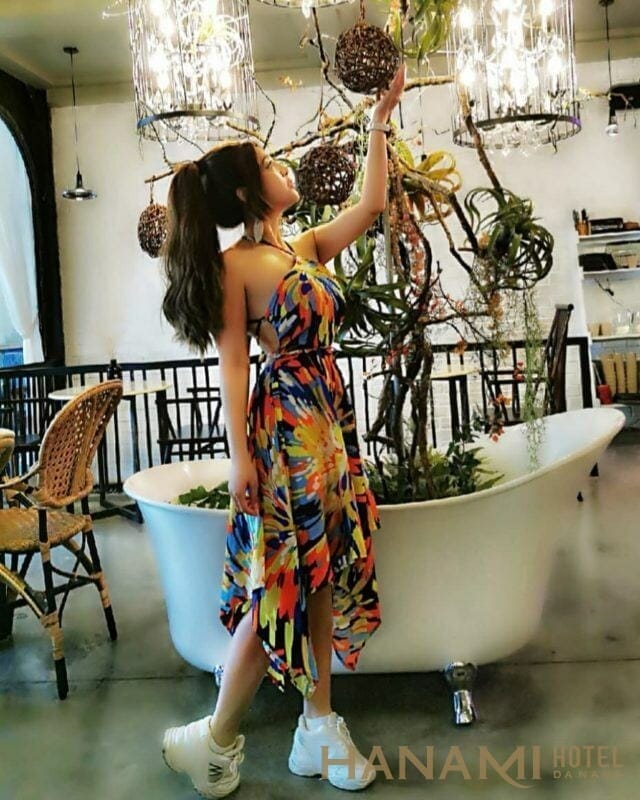 Inspired by the movie with the same name, the cafe' also bears quite a few similar details, from the colour to clocks. However, it's still bold in vintage style with the wooden floor and chandeliers that brings a feeling of coziness. 
The shop has an open space, so we can opt to sit in the yard sipping our drinks and breathing the fresh air.
 Address: No. 18 – 20 Le Hong Phong Street, Da Nang
Come to Da Nang, you will have time to relish plentiful cuisine and seafood besides contemplating one of the most beautiful beaches on the plant, lofty mountains, and breathtaking sceneries. But don't forget to enjoy Vietnamese coffee in Da Nang's sensational coffee shops. Because it's one of the essential factors to help you deeply understand the worth-living city's lifestyle and culture. The above are the best cafes' that handpicked by Hanami Hotel Danang. Hopefully, this list will be helpful for your coming Da Nang trip. Wish you all the best!