MUST-READ NOTES TO PROTECT YOURSELF DURING YOUR STAY IN A DA NANG HOTEL
Bear in your mind following notes to protect your own personal information and safety in the best way while staying in a Da Nang hotel. Let's learn more about it with our budget Hanami beach hotel for the safest trip.
Should not use the remote control in your room

It was proved that there were many pathogenic bacteria contained around the remote control. Therefore, to protect your own health and people around, especially children, limit the use of remote control devices such as television or air conditioners.
Use the apps on your mobile phone instead, as it's like a real remote control. Why don't you give it a try?. Or if it's unavoidable to use the remote control, clean it with a damp cloth to decrease the bacteria.
Do not lay valuable items around the bed.
As you can't know your accommodation's security situation well, the best way is to be careful with your valuable personal items and assets. You can store it in a personal lock or a safe (some hotels have a safe in each room).
Or you can lay them under the mattress or pillow to control its situation and location.
Use door hanger tag: Do not disturb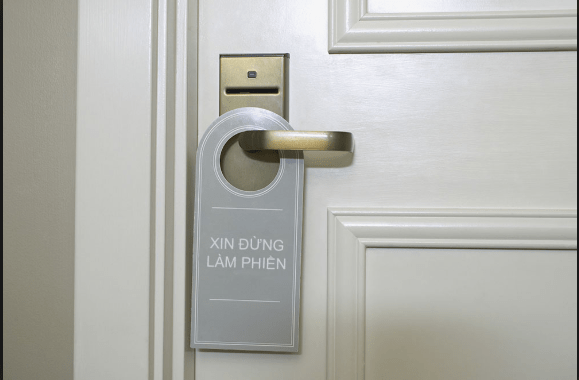 For your own comfortableness during your stay, hang up "Do not disturb" sign whenever you are inside the room. For sometimes, when you are possibly sleeping, the chambermaid might knock the door and offer you some food or drinks. Case in point: you will get a cup of coffee every morning for free if you stay in budget Hanami beach hotel. It won't be very enjoyable if you awaken.
Do not reveal your room number.
Please do not call out your room number anywhere since it will facilitate the bad guys. It's such rotten luck if those baddies make the most use of the time you are getting out of your hotel room to steal your things.
Do not open the door if you don't know who is waiting for you.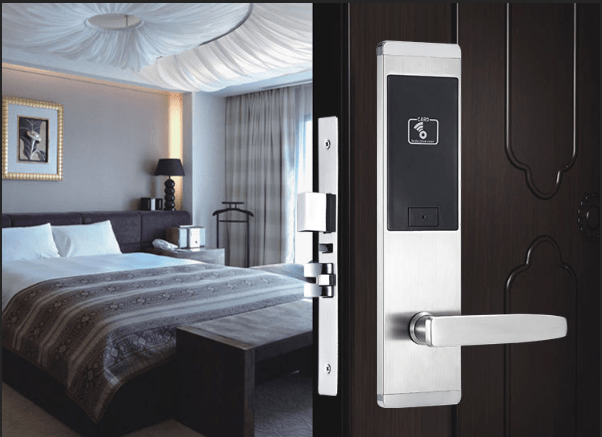 If the hotel's door has no peepholes, do not open the door if you don't know who is waiting for you. What if this one is a bad guy? You might be in danger.
Lock the door carefully once you get in your room to protect the safety for your own and your beloveds.
There are many sensitive footages of hotel guests released on the internet, including upscale hotels. Thus, the first thing you need to do right after getting in the room is turn off all the lights and turn on your mobile phone's camera then check all around you. If there is a tiny red dot or light reflecting back to you from the camera's lens, it's the hidden camera. It would help if you tuned the hotel in on the double.
Check out some spots like the flower vase, the room's corners, chandeliers carefully.
Once getting in the hotel, find for the nearest exit to escape from there in the fastest way if something happens. Bear it in your mind, in case of fire or out-of-order elevator.
All the above are golden tips for you to book a room in Da Nang hotels. For more useful tips, click here.