Falling for the super charming Helio Center
Helio night market, a renowned destination in Da Nang, is the combination of entertainment and eating. Here, there is not only Da Nang – Quang Nam's specialties but also the Southeast Asia's ones. 
Have a perfect night at Helio center – DaNang city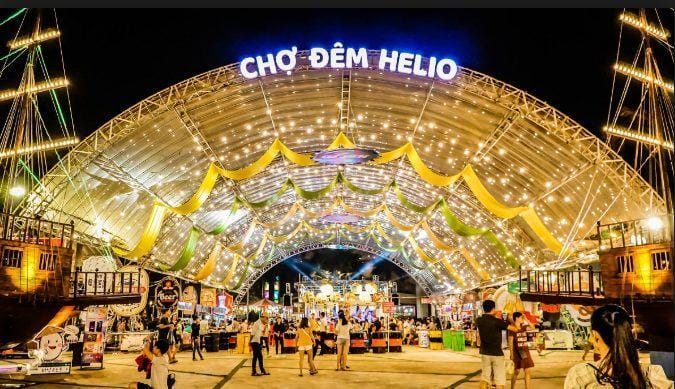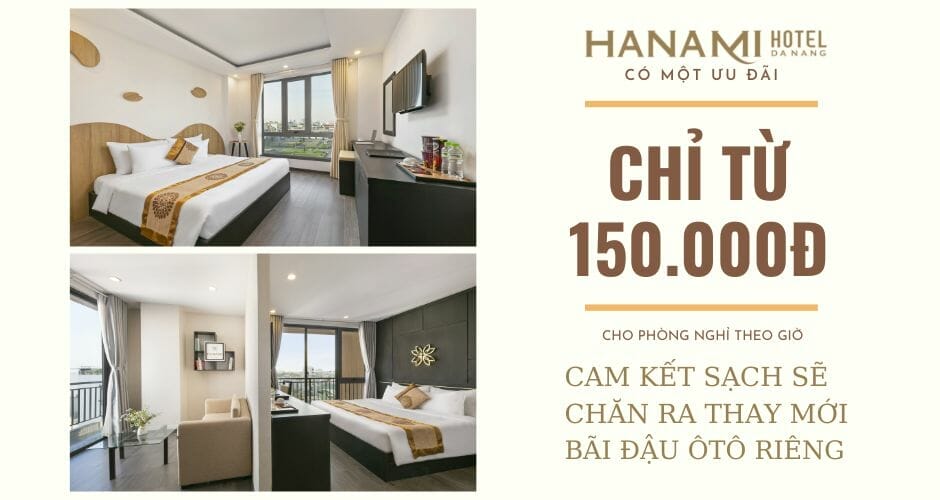 Not far from Hanami Hotel Danang – Convenience location
It takes you just 10 minutes traveling by car from budget Hanami beach hotel to the market, which is in the southeast of the city monument. With nearly 200 various food stalls laid out in a separate space for eating around the food street, your appetite for food will be satisfied.
Opening hours: from 5 to 10:30 p.m. daily
Price range from around 1 to 2 dollars
…
Diverse dishes from different regions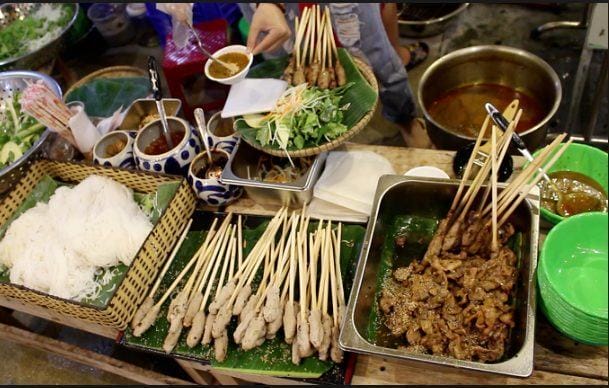 From side dishes such as sucking snails, mixed rice paper, grilled eggs, fried fish ball, shaking mango, and so on to main courses like bun mam (a fermented thick Vietnamese vermicelli soup), mixed rice, rice ball, fish ball vermicelli, Quang noodles, etc.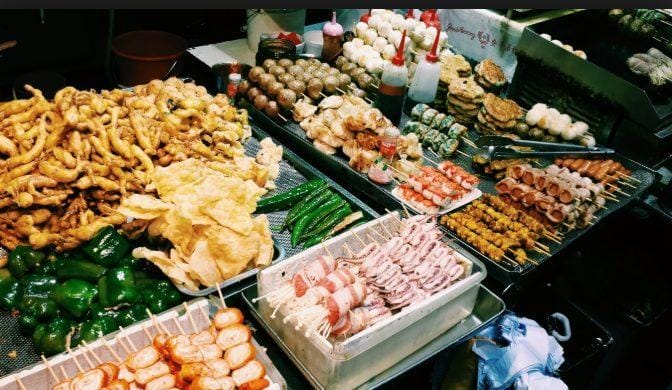 More than that, there are also many addictive foreign foods, namely tokbokki, papaya salad, sushi, and so on. How delicious does it sound, right?. All the meals here are made in hygienic conditions so you can rest assured.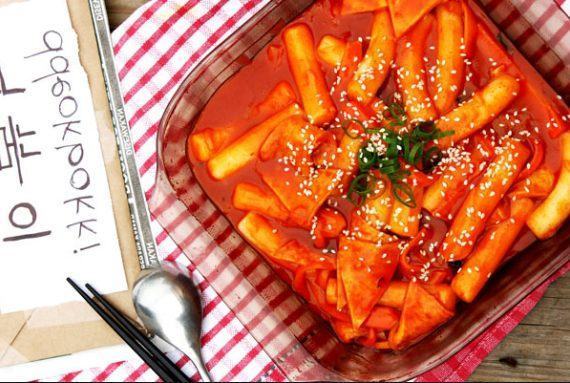 "Shop" for fresh seafood yourself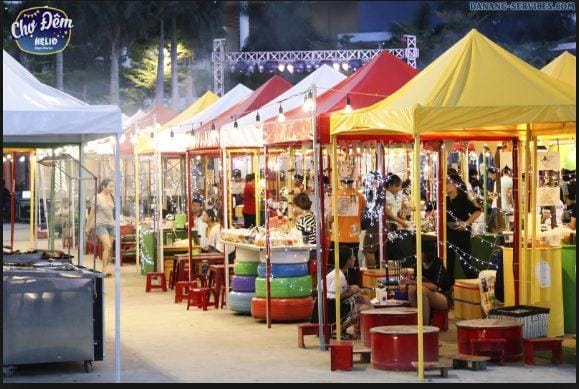 Come to the seafood zone; you can "shop" for the freshest seafood yourself and process it on the spot. Having your seafood steamed with lemongrass is highly recommended. Only by that way, the fully specific taste of each type can be preserved. Or have them stir-fried with salt or chili & citronella to rouse the sense of taste.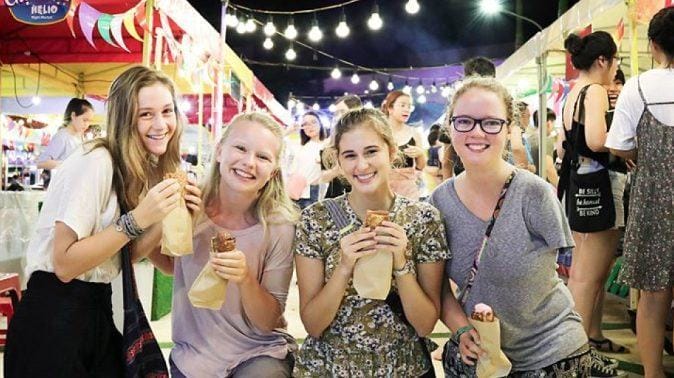 Pecking at dozens of desserts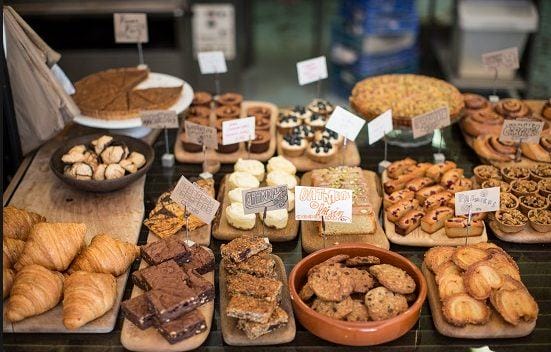 After getting full, why don't you enjoy a dish of fruits or several different types of cakes? Thereby, you can have for yourself the final serving, just perfect like the 3-course meal in a restaurant.
Come to Helio night market, more than getting a full and nutritious meal, your passion for food will be gratified. Remember to prepare a menu to eat as much as possible. Next to the food zone is shopping and stage zone. Feed yourself well to get high!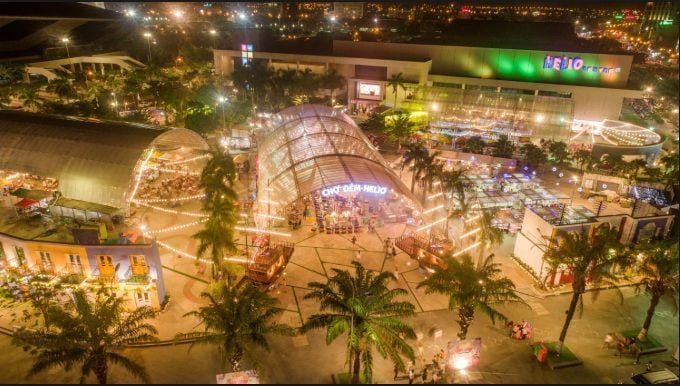 Aside from Helio Danang night food street, Da Nang has plenty of other exciting things. To learn more, click this link and budget Hanami beach hotel will share with you these exciting places.