In the pursuit of holistic health, mental well-being stands as a cornerstone of a fulfilling life. Delve into our exploration of the Top 5 best psychological clinics in Da Nang, where compassionate care meets professional expertise, providing a beacon of support for those navigating the intricate landscape of mental health. Whether you seek counseling, therapy, or psychological guidance, these clinics embody a commitment to fostering emotional resilience and psychological vitality in the heart of this vibrant city. Join us on this journey to uncover the compassionate havens that prioritize mental wellness in Da Nang.
Criteria for Choosing a Psychological Clinic
Selecting the right psychological clinic is a crucial step towards prioritizing your mental well-being. Here are key criteria to consider when making this important decision:
| | |
| --- | --- |
| Criteria | Characteristic |
| Professional Qualifications |  Ensure that the clinic is staffed with licensed and qualified mental health professionals. Look for psychologists, counselors, and therapists who have the appropriate certifications and experience in their respective fields. |
| Range of Services |  Assess the variety of services offered by the clinic. Opt for a facility that provides a comprehensive range of psychological services, including counseling, therapy, and specialized treatment options tailored to individual needs. |
| Therapeutic Approaches |  Investigate the therapeutic approaches employed by the clinic. Different clinics may use various methodologies and techniques. Choose one whose therapeutic approaches align with your personal preferences and requirements. |
| Cost and Insurance |  Understand the clinic's pricing structure and whether they accept insurance. Clarify the costs associated with sessions, any potential additional fees, and whether the clinic offers financial assistance or flexible payment options. |
| Confidentiality Protocols |  Confidentiality is paramount in mental health services. Choose a clinic that strictly adheres to confidentiality protocols and privacy standards to create a secure space for open and honest communication. |
By evaluating these criteria, you can make an informed decision when selecting a psychological clinic that aligns with your unique needs and contributes to your overall mental wellness.
Top 5 best psychological clinics in Da Nang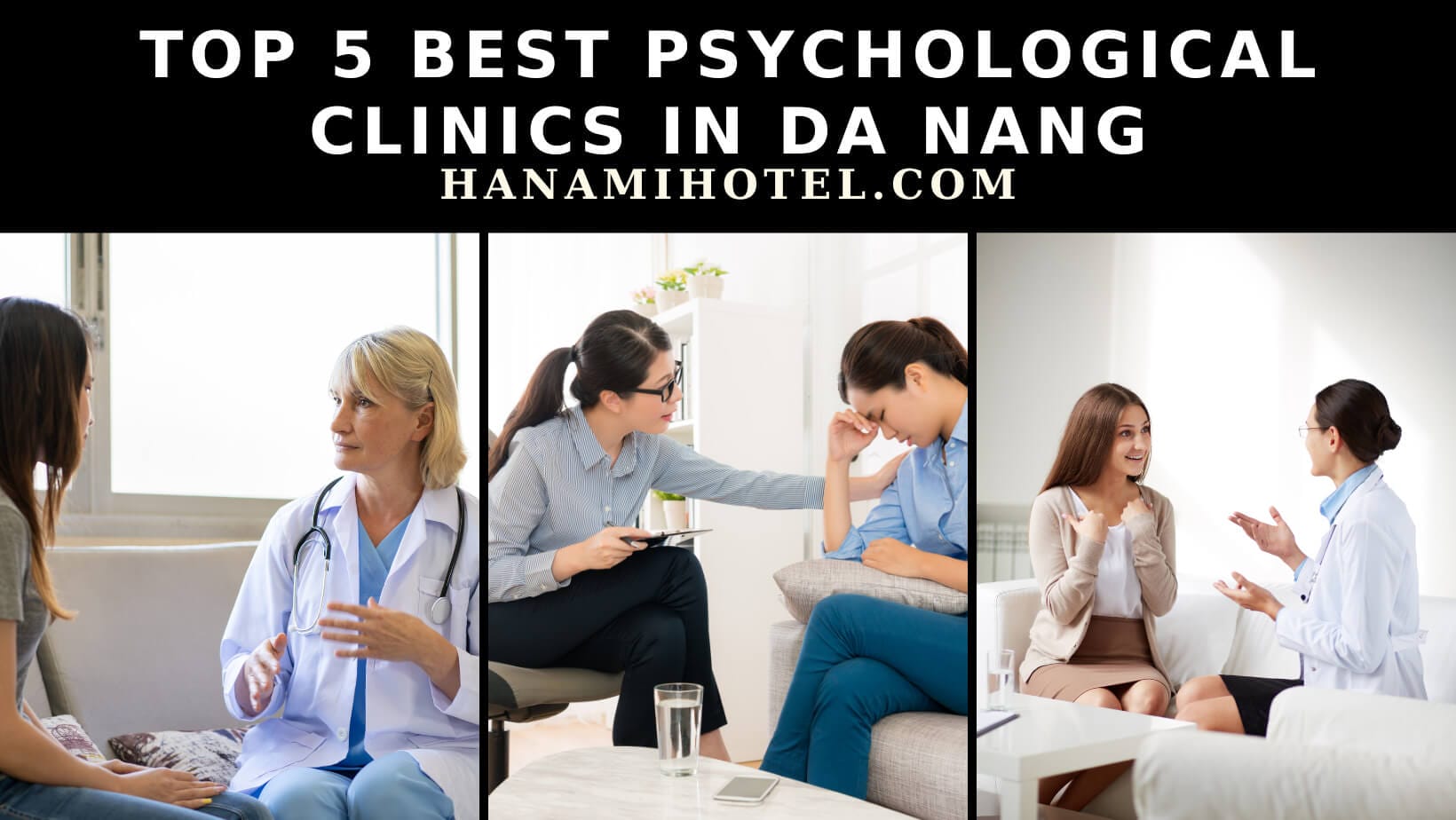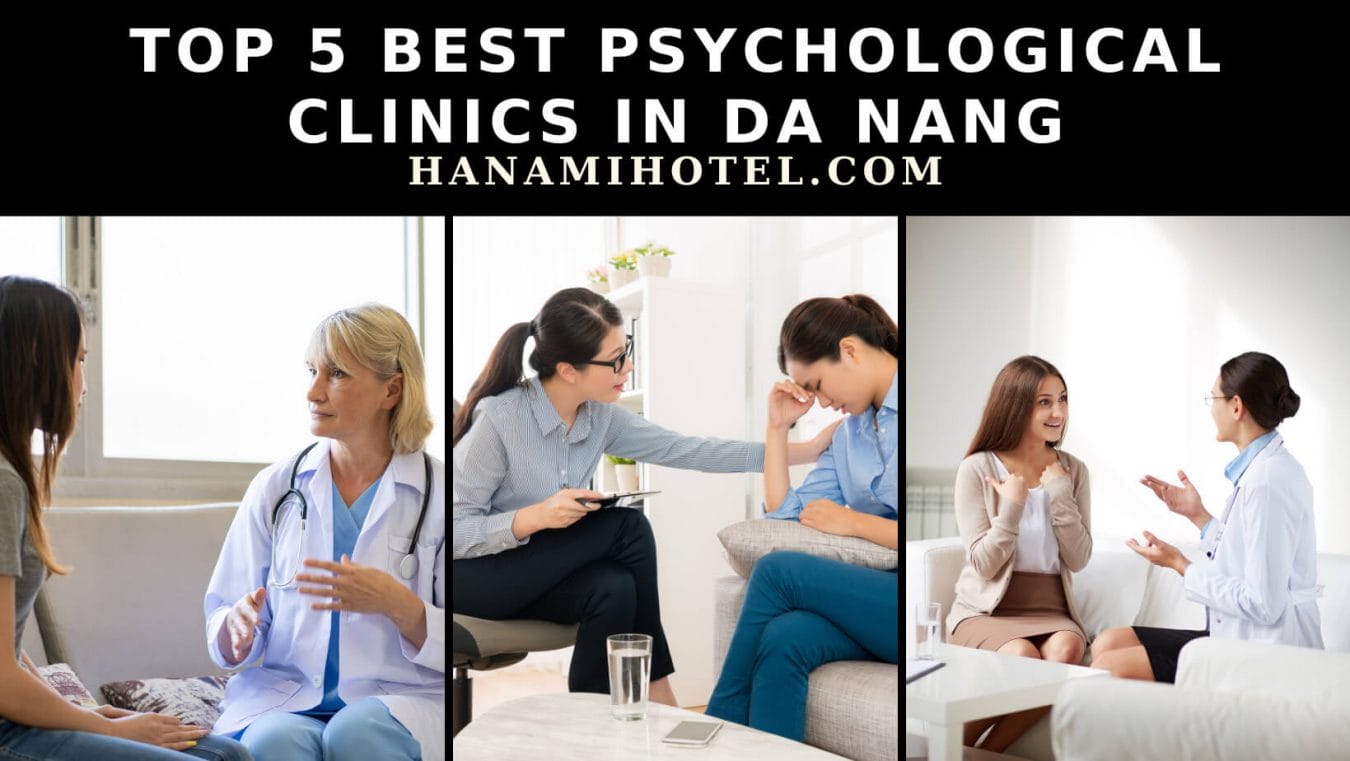 Family Psychology Research and Consulting
Hanami has had the opportunity to engage with the services of Family Psychological Research and Consulting Company Limited, a reputable destination for professional psychological assessment and treatment in Da Nang. Established in 2014 and licensed to operate, this company has built trust among many patients over the years, including ourselves.
Our experience with Family Psychology has been positive, mirroring the feedback of many other patients who have praised the effectiveness and quality of its psychological services. One aspect that particularly impressed us was the team of highly qualified and experienced psychological experts. Their formal training and high qualifications in clinical psychology ensured the delivery of top-quality treatment that met and exceeded our expectations.
Beyond their knowledge and experience, we appreciated the team's commitment to enhancing their expertise through ongoing research. This dedication to continuous improvement resonated with us, as it demonstrated the company's commitment to providing the best possible support.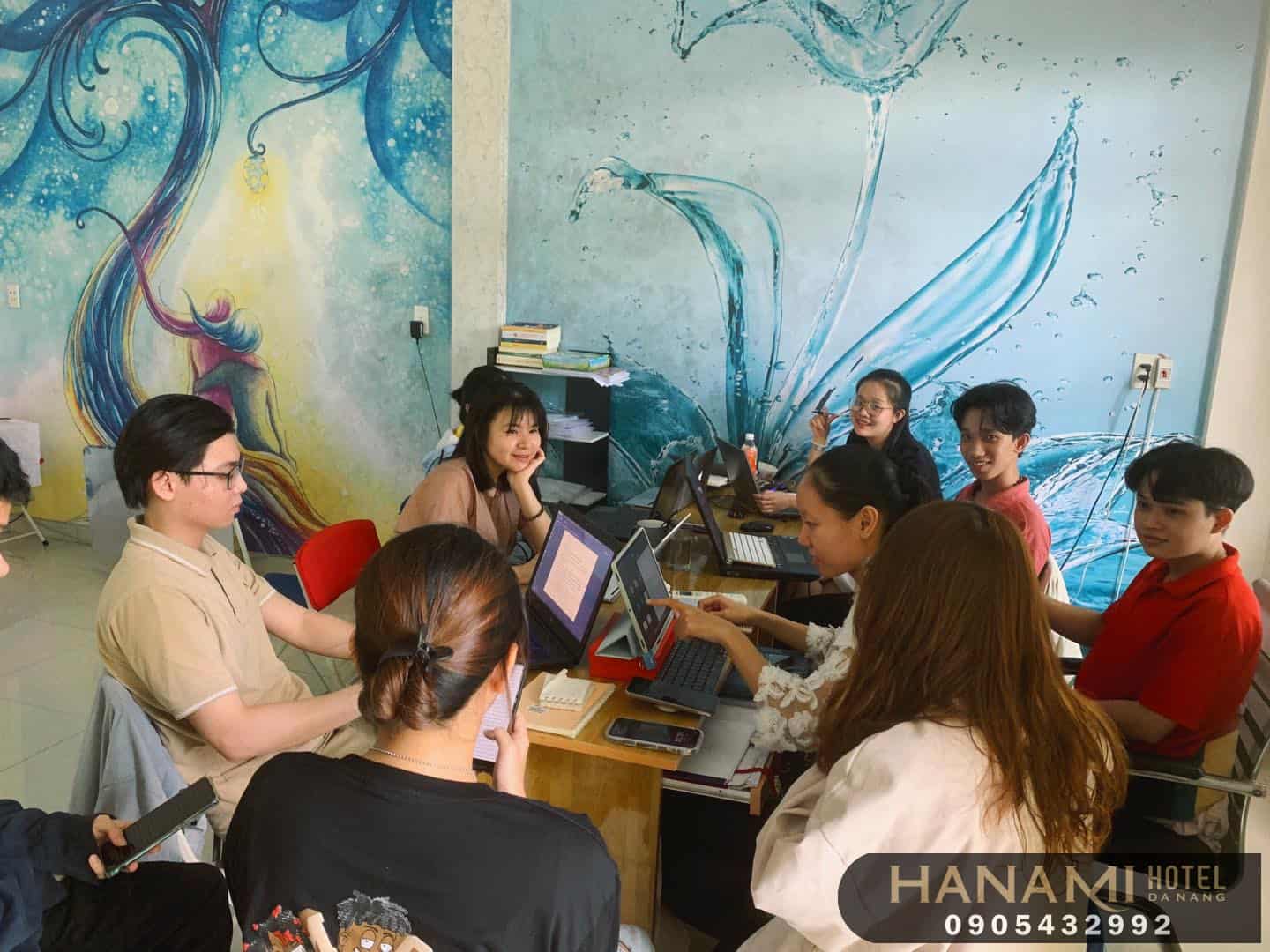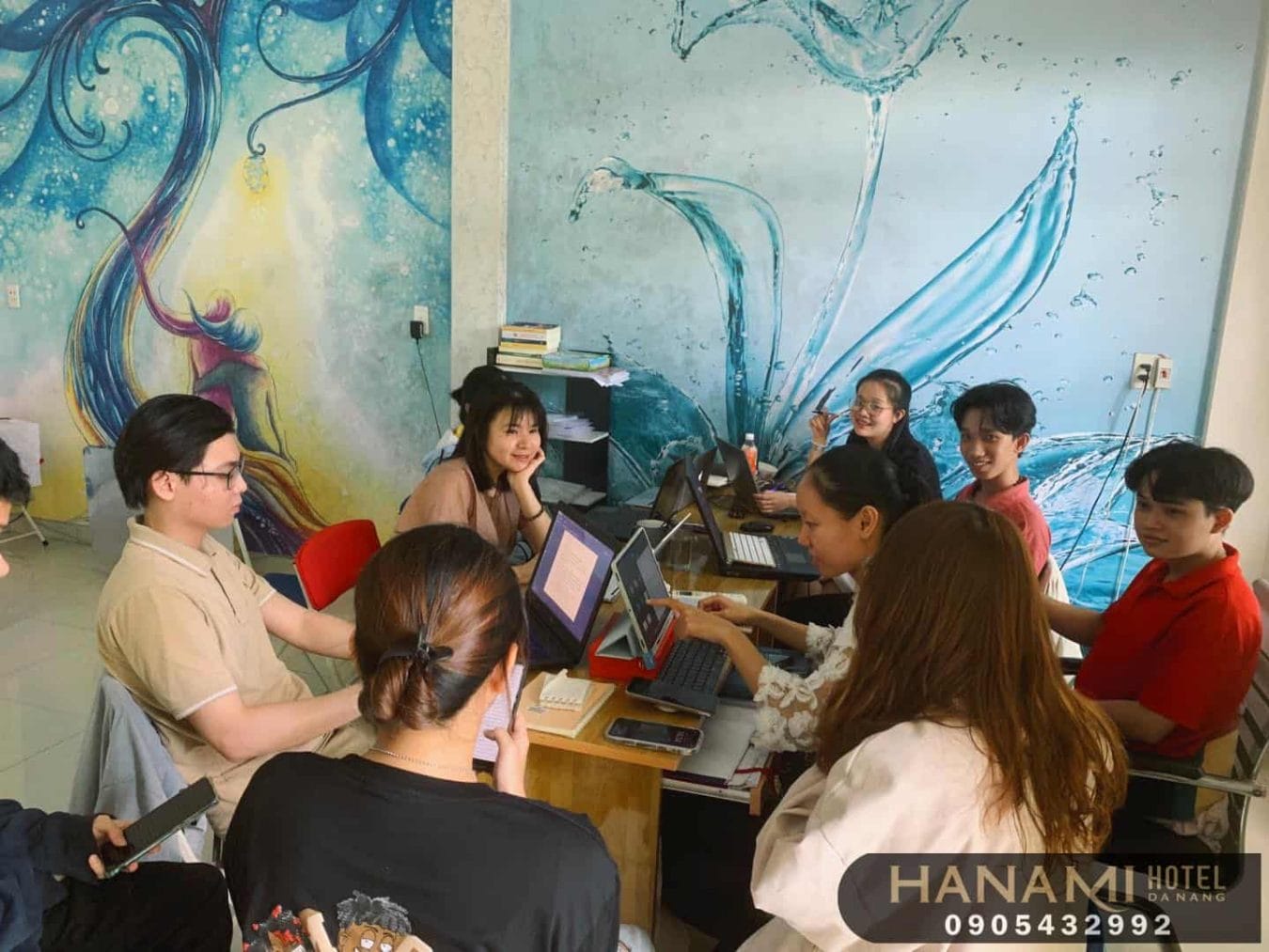 We found the process of seeking psychological help at Family Psychology to be swift and effective, which was a relief given the challenging nature of seeking such help. The company's dedication to thoroughness and precision in every step reassured us of the accuracy and effectiveness of its services.
Family Psychology's commitment to delivering professional and secure psychological services for all age groups was evident in their spacious and well-equipped consultation space, which ensured our comfort during waiting times. The modern machinery and equipment operated efficiently, guaranteeing accuracy in diagnosis and treatment.
The range of services offered by Family Psychological Research and Consulting Company Limited is extensive, covering everything from diagnosis and treatment of mental disorders in adults and children to relationship and marriage counseling, IQ assessment for children aged 6 to 18, life skills education support at all ages, stress therapy after trauma, and therapy for various issues including anxiety disorders, depression, phobias, stress, autism, and many more.
Therefore, if you're in need of psychological support and treatment, we or Hanami can confidently recommend Family Psychological Research and Consulting Company Limited. It's a reliable and professional choice that has proven its commitment to quality and effectiveness in psychological services.
CONTACT INFORMATION:
Address: 150 Tran Thu Do, Khue Trung, Cam Le, Da Nang
Website: tamlyfamily.com
Phone number: +84905619097
Da Nang Psychiatric Hospital
Established in 1977, Da Nang Psychiatric Hospital has built a solid reputation for its dedication to caring for and treating mental health issues.
Over its more than 30 years of operation, we've seen how Da Nang Mental Hospital has actively contributed to the mental health stability of the people. It's been recognized as a specialized second-tier hospital by the Ministry of Health, a testament to its high standards of care.
One aspect that particularly impressed us was the dedicated team of officers, staff, nurses, and doctors. Their relentless efforts to provide reliable diagnosis and treatment of mental disorders have made a significant impact not only in Da Nang but also in neighboring provinces. These contributions have been acknowledged and honored by the State, the Ministry of Health, and relevant agencies with well-deserved commendations.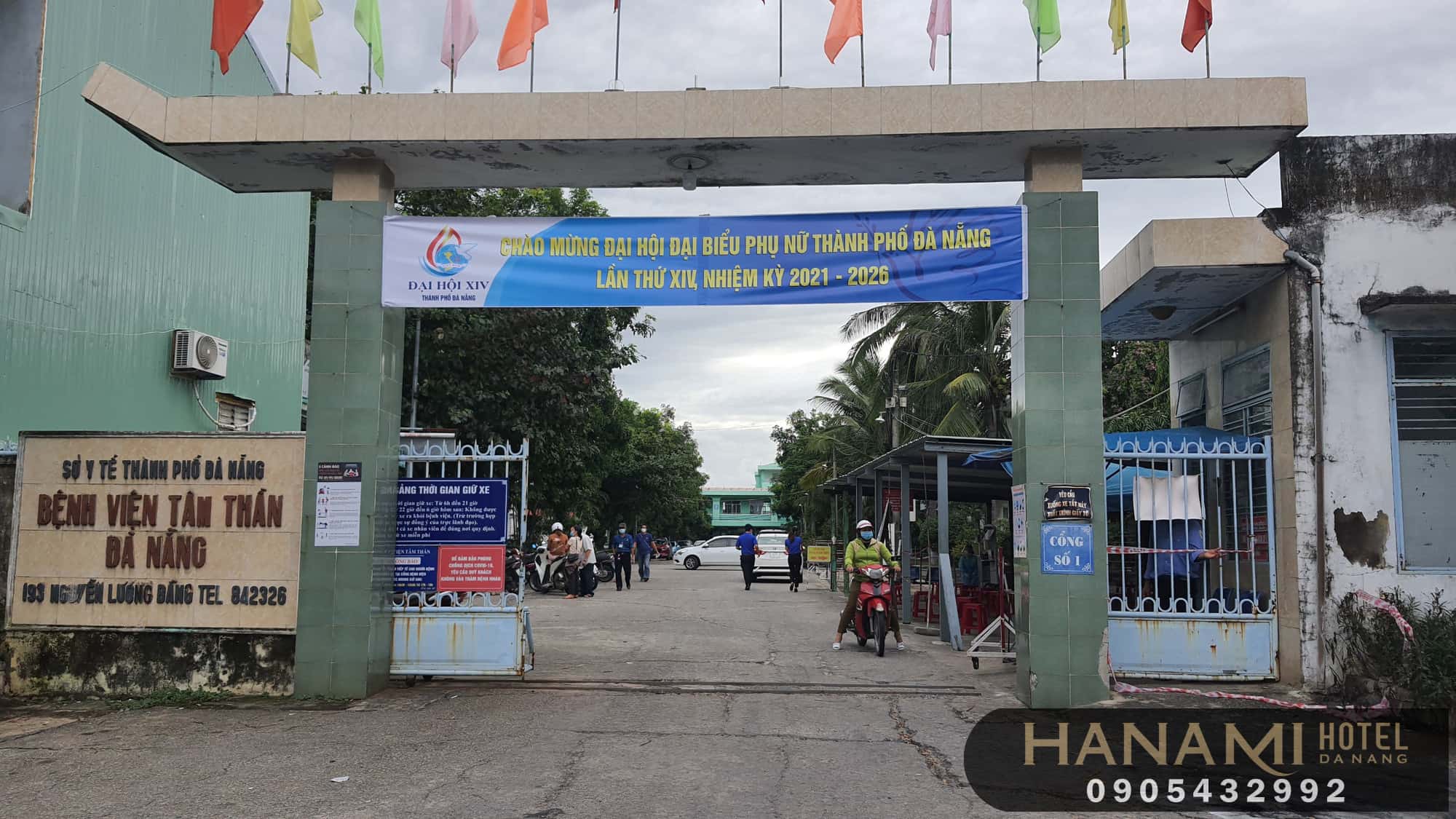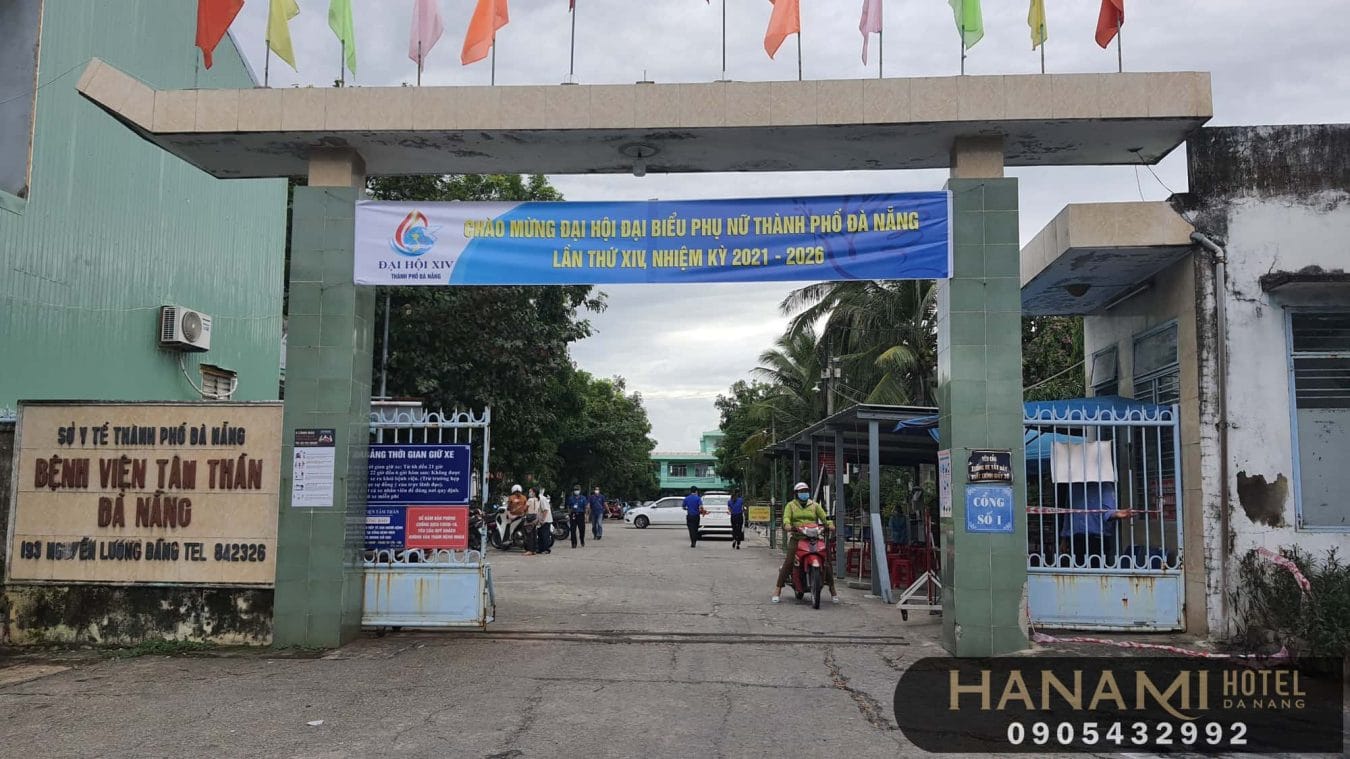 We've also noted the hospital's commitment to continuous improvement and modernization. The infrastructure and medical equipment are regularly upgraded, with most equipment progressively improved with advanced medical devices. This ensures the most accurate diagnosis and treatment, which is something we or Hanami greatly appreciate.
The hospital's user-friendly and modern website provides valuable information about various illnesses, activities, and services it offers. We found this to be a clear indication of the hospital's commitment to conveying information and fostering a better understanding of mental health issues.
Da Nang Mental Hospital conducts thorough diagnostics to help patients effectively improve their mental health conditions. The range of psychological issues they offer consultation and examination for is extensive, covering everything from anxiety disorders and alcohol and drug-induced mental disorders to mood disorders, epilepsy, autism, mental health, dissociative disorders, and depression.
CONTACT INFORMATION:
Address: 193 Nguyen Luong Bang, Hoa Khanh Bac, Lien Chieu
Website: http://benhvientamthan.danang.gov.vn/
Phone number: +842363842326
Email: tutrung.lttrungdn@gmail.com
Neuropsychiatry clinic Dr. Tran Van Mau
Hanami finds Dr. Tran Van Mau's specialized mental health clinic to be a notable and reliable source of aid for psychological and mental health concerns in Da Nang. With his over 30 years of experience in mental health, Hanami believes that Dr. Tran is one of the leading psychological experts in the area.
Holding the position of Deputy Director at Da Nang Mental Hospital and running a private clinic simultaneously, Hanami sees this as a testament to Dr. Tran's commitment to providing high-quality psychological services.
One aspect that stands out for us about Dr. Tran's clinic is the efficiency of the examination process. Hanami appreciates the minimal waiting time, which ensures that help and treatment are received without unnecessary delays.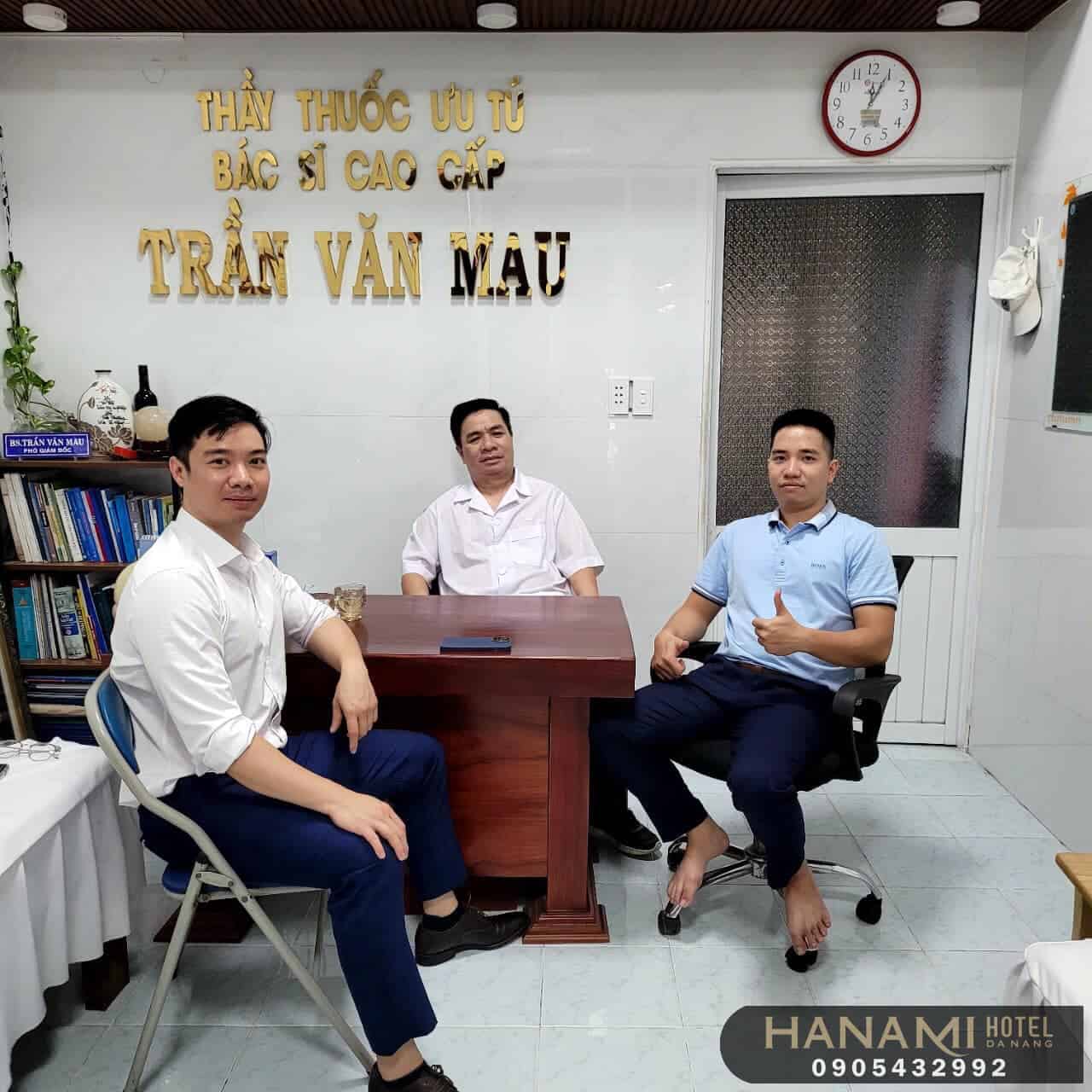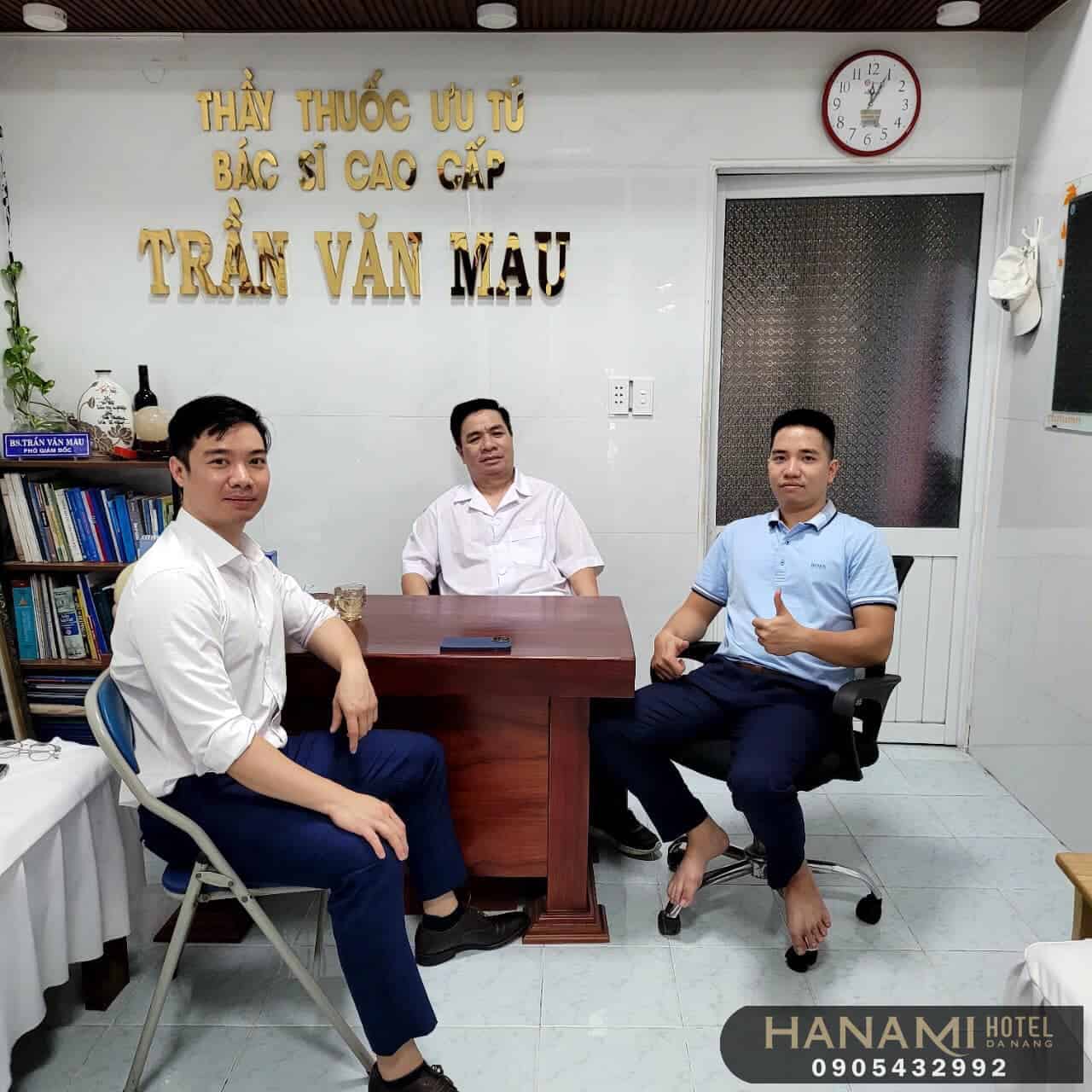 This clinic, under Dr. Tran's guidance, is a place where we found effective diagnostic and treatment services for various psychological challenges. Whether dealing with mental disorders, depression, or anxiety, Hanami felt supported and guided through these challenges.
Furthermore, the specific methods of mental health treatment offered at the clinic have been helpful in improving our mood and restoring balance to our lives. We feel that Dr. Tran and his team are genuinely devoted to resolving any psychological and mental health concerns effectively.
CONTACT INFORMATION:
Address: 197 Nguyen Luong Bang, Hoa Khanh Bac, Lien Chieu, Da Nang
Phone number: +84905145892
Hello Doctor
Hello Doctor that provides not only psychological care but also a space for understanding, empathy, and support to face the challenges of mental and emotional well-being.
The team at Hello Doctor, as experienced by Hanami, comprises deeply trained and experienced psychological experts who are dedicated to actively listening to our perspectives. We felt that respect and empathy were paramount in their delivery of psychological support.
Hello Doctor offers a diverse range of psychological services, including individual counseling, family therapy, and support for children. Whatever psychological challenges we were experiencing, Hanami felt that they strived to comprehend and address them collaboratively with us.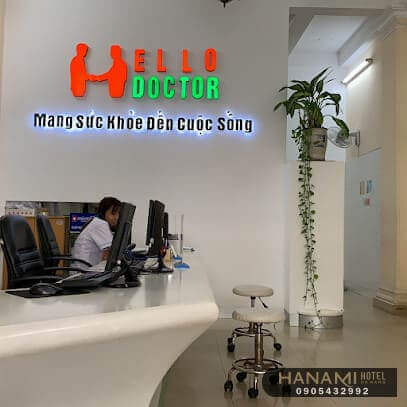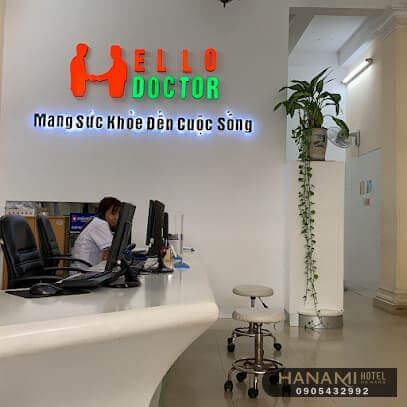 Adhering strictly to principles of privacy and respect for our confidentiality, Hello Doctor provided a safe environment where we could freely share our thoughts, emotions, and concerns without fear of judgment or disclosure.
Their focus extends beyond helping us understand and cope with our psychological issues. Hello Doctor also provided guidance and tools to promote positive changes and personal development.
CONTACT INFORMATION:
Address: 14 Le Doan Nha, Hoa Khanh Nam, Lien Chieu, Da Nang
Website: http://hellodoctors.vn/
Phone number: +84886006167
Email: info@chaobs.com
Working hours: Monday – Sunday: 9:00 AM – 5:00 PM
Cadeaux Educational and Psychological Support Center
Founded in 2015 by Professor Dang Canh Khanh, Hanami recognizes the Cadeaux Educational and Psychological Support Center as a leading and reputable destination for psychological support in Vietnam.
The center's team, led by Professor Dang Canh Khanh and Dr. Nguyen Thi Hang Phuong, comprises experts with extensive knowledge and years of experience in psychology. We have found their dedication and understanding instrumental in assisting us in overcoming psychological challenges, enabling us to restore mental health and lead more fulfilling lives.
After thorough examinations and diagnoses, we received personalized guidance from experts regarding our mental condition. These consultations included specific advice that helped us understand our situations and navigate through them.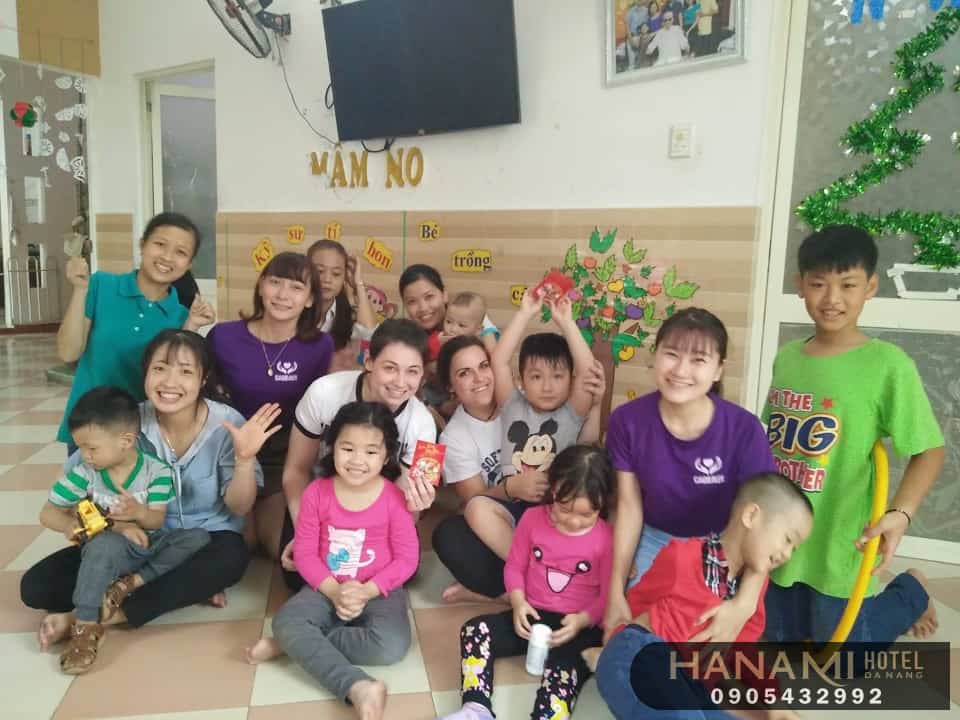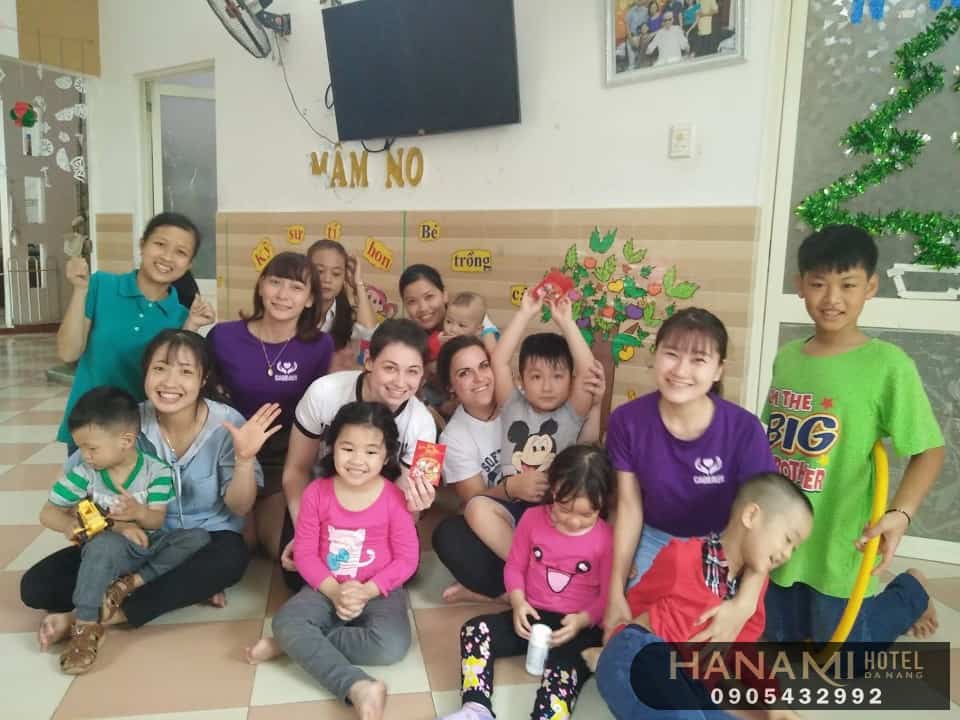 Cadeaux Educational and Psychological Support Center offers various intervention methods tailored to the severity of the illness and the individual's psychological condition. We experienced treatment options that may include personal counseling, psychotherapy, or other appropriate medical approaches.
The center specializes in counseling and treating individuals of all ages, from children and adolescents to adults and seniors. We felt that it was committed to meeting the needs of diverse age groups like ours.
Cadeaux has initiated numerous activities and programs that instilled confidence, optimism, and positivity in us. The center stood by us throughout our journey of psychological recovery and mental health restoration.
Cadeaux Educational and Psychological Support Center pledged to accompany us on the path to a beautiful and meaningful life, ensuring our well-being and mental health.
CONTACT INFORMATION:
Address: 131/11 Ly Thai To, Thanh Khe District, City. Danang
Phone number: 096 680 16 05
Email: thamvandanang@gmail.com
Key Considerations for Mental Health Consultations
When embarking on the journey of psychological consultation, there are several things that Hanami believes one should keep in mind. These considerations are not just practical but also deeply personal, as they can significantly impact the overall experience and outcome of the therapy.
Embrace Vulnerability: Opening up about your thoughts and emotions can be challenging but is a vital step. Embrace vulnerability, as it is the gateway to genuine self-discovery and healing.
Honesty: Be brutally honest with yourself and your mental health professional. Authenticity paves the way for accurate assessments and tailored interventions that truly address your needs.
Trust the Process: Mental health professionals are there to guide and support. Trust the process, even when it seems daunting. Each session contributes to your growth and well-being.
Advocate for Yourself: Actively participate in your mental health journey. Ask questions, share concerns, and advocate for your needs. Your journey is a collaborative effort between you and your mental health professional.
Words of Encouragement from Friends: Alongside the support of a mental health professional, the uplifting words from those around you, can aid you in overcoming psychological challenges. Additionally, it creates favorable conditions for the recovery process and enhances your soul's well-being.
If you are having difficulty with your mental health, Hanami encourages you to be brave and go to a psychological clinic in Da Nang for effective support and treatment. Mental health is Your property is precious, so protect it by taking comprehensive care of yourself.
Experience modern luxury at Hanami Hotel Danang, strategically located just 500 meters from My Khe Beach and 2.9 kilometers from Da Nang International Airport. Surrounded by a variety of international dining options and freelancer-friendly coffee shops, our hotel caters to diverse tastes. With English-speaking staff, apartment-style rooms, and strong Wi-Fi, we ensure a seamless stay for both short visits and monthly rentals, providing a serene work environment. Choose Hanami Hotel Danang for a perfect blend of luxury and convenience. Book your stay now for an unforgettable experience.
CONTACT INFORMATION: