Building a personal brand on social media is becoming increasingly popular. Therefore, investing in the images and videos posted becomes more interesting. Flycam is one of the supporting devices for shooting at the best camera angles. Let's find out with Hanami Hotel Danang the Top 4+ Most Reliable Flycam Shops in Da Nang.
What is Flycam? Features of Flycam
The phrase "Flycam" stands for "drone with camera" or "flying camera," while the word "cam" stands for "camera." Flycam is a remote-controlled flying device that includes a camera for filming or photographing from above.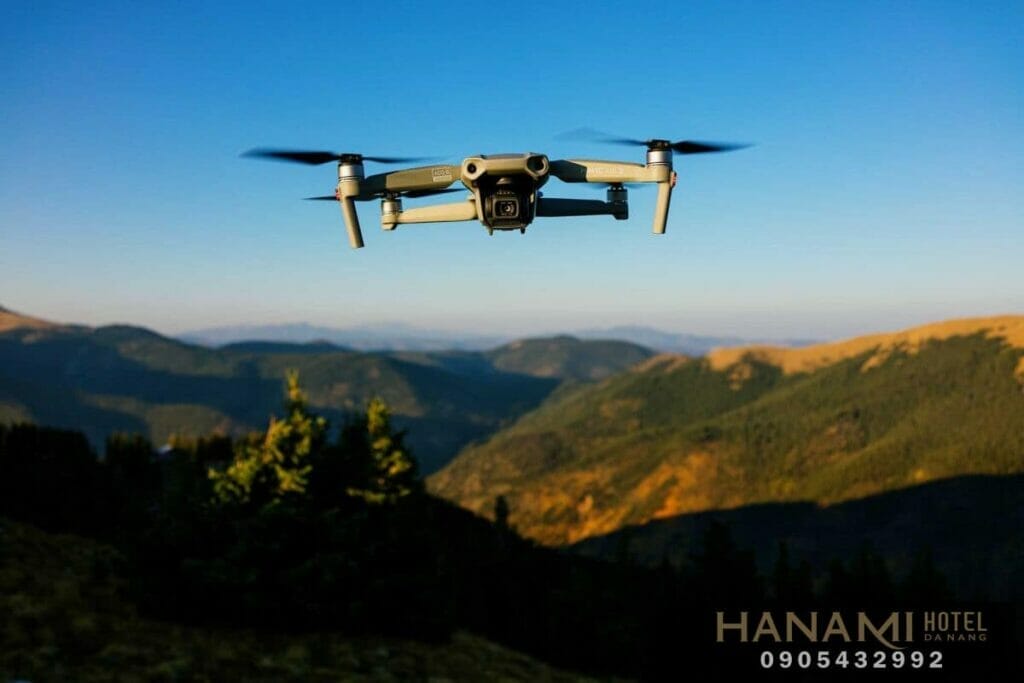 Outstanding features of the flycam:
Stability and maneuverability: Flycams are designed to be stable and maneuverable, allowing them to fly in a variety of conditions and environments.

High-quality camera: The flycam is equipped with a high-quality camera that can take high-resolution photos and videos from unique perspectives.

Portability and ease of use: Flycams are typically lightweight and easy to transport, making them ideal for use in remote or hard-to-reach locations.

GPS and other advanced features: Modern flycams are capable of remembering flight paths and plotting accurately. If the connection is lost midway, they will automatically return to the starting point. In addition, they can be equipped with obstacle avoidance sensors, to provide safe and reliable flight.
Top 4+ Most Reliable Flycam Shops in Da Nang
VJShop – 127 Le Dinh Ly, Vinh Trung, Thanh Khe
VJS Vietnam was established in 2016 and has 15 stores nationwide. With the motto "The best for your passion!", VJS is committed to providing quality and suitable products for each customer.
Coming to VJS, you will be provided with authentic specialized flycams and accessories. With the dedication to customers, VJS has the following warranty and customer care regimes:
Payment methods: You can pay your bills in many different ways.

Warranty: 1 for 1 exchange in 15 days, a warranty commitment of 3-6-12 months, during the warranty period, VJS lends customers the equivalent equipment free of charge.

Support: Consulting, answering questions with customers in the most objective and accurate way, always giving customers different options.

Free ship all over the country with orders of >4 million, no distance limit for VJS's customers.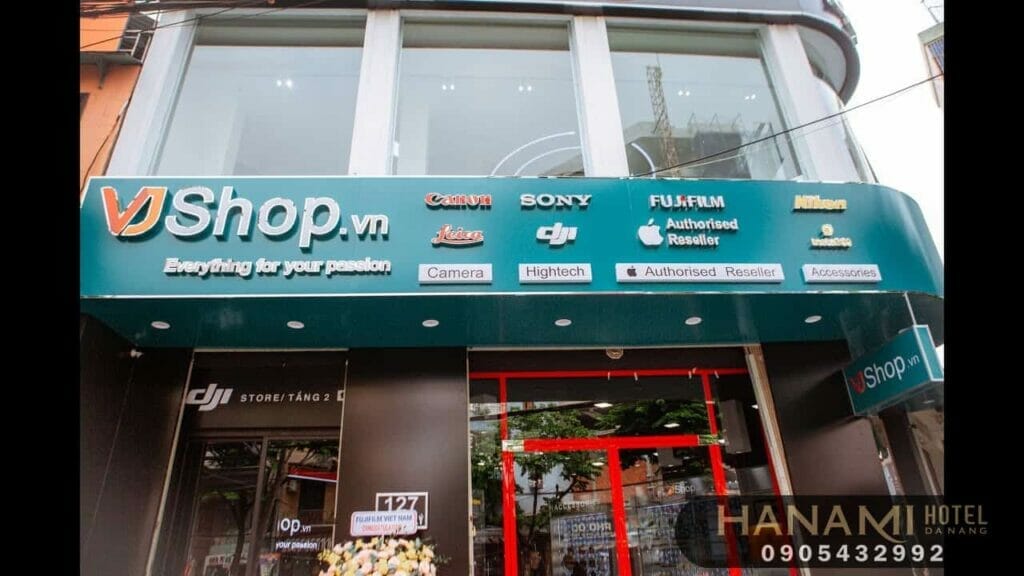 Contact Info:
Address

: 127 Le Dinh Ly, Vinh Trung, Thanh Khe

Hotline

: 0797 660 666

Email

: info@vjcorp.vn

Fanpage

: VJCameraStore – VJShop.vn

Website

: vjshop.vn
Anh Duc Digital – 179 Nguyen Van Linh
For those of you who study, work and live in Da Nang, they are most likely familiar with the term Anh Duc Digital. This is the most prestigious digital & audio equipment shopping center. Here you will get:
Original 12-month warranty

Nationwide Delivery

Assist with the flight licensing procedures.

0% Installment
Anh Duc Digital consistently strives to offer a wide range of goods and models at competitive pricing. This location is an authorized dealer for well-known flycam manufacturers such as DJI, Betafpv, and… Furthermore, the store sells a wide selection of flycam-related components, including: filters, batteries, propellers, hub chargers, and so on.
The staff at Anh Duc Digital are very nice, therefore, they will provide you with the best shopping experience. Additionally, the shop frequently runs promotions throughout Tet and holidays. You can have the opportunity to win prizes and gain a lot of benefits when you shop here.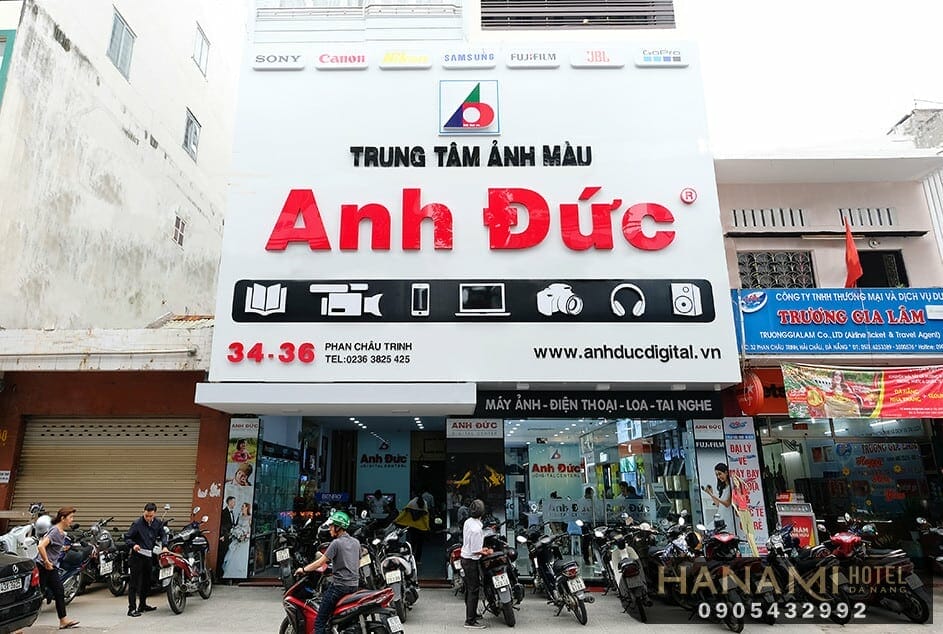 Contact Info:
Facility 1:

34-36 Phan Chau Trinh | 0905 6 34567

Facility 2:

179 Nguyen Van Linh | 0345 55 55 53

Email:

support@anhducdigital.vn

Fanpage:

Anh Duc Digital

Website:

anhducdigital.vn
DSLR – 192 Dien Bien Phu, Thanh Khe District, Da Nang 
DSLR is one of the shops in Da Nang that sells flycams at reasonable prices. You don't have to worry about the provenance of any of their products because they are all imported authentic DSLR.
DSLR's promotional mode for customers:
1 year warranty, 1 to 1 exchange within the first 15 days if there is a technical fault.

Support 0% credit card installment payments and 1.89% HDSaiSon payments.

Provide Vietnamese user manuals.

For novices, instructions on how to use a camera, shooting techniques, and basic image post-production (color blending, photo collage).

Free mold removal with UV – Pro equipment.

Support desiccant seeds used for 1 year.

Support memory card that comes with the original price machine.
Contact Info:
Address: 192 Dien Bien Phu, Thanh Khe District, Da Nang
Hotline: 090 511 61 86
Email: shopdslrdanang@gmail.com
Fanpage: DSLR Shop Da Nang
Website: dslrdanang.vn
Tokyo Camera – 165 Ham Nghi, Thanh Khe District, Da Nang 
Tokyo Camera has become a familiar name for technology followers not only in Da Nang but also in Hanoi and Ho Chi Minh City. This place provides flycam lines at preferential prices to consumers. With years of experience and skilled staff, Tokyo Camera provides customers with the best service and products.
Tokyo Camera strictly prohibits the sale of counterfeit items, so you can shop with confidence. This Da Nang flycam shop can help with:
Warranty 12 months

Swipe ATM, Visa, Master cards, support 0% PAYMENT

24/7 technical support

Purchase, sale, exchange, and support to upgrade old and new models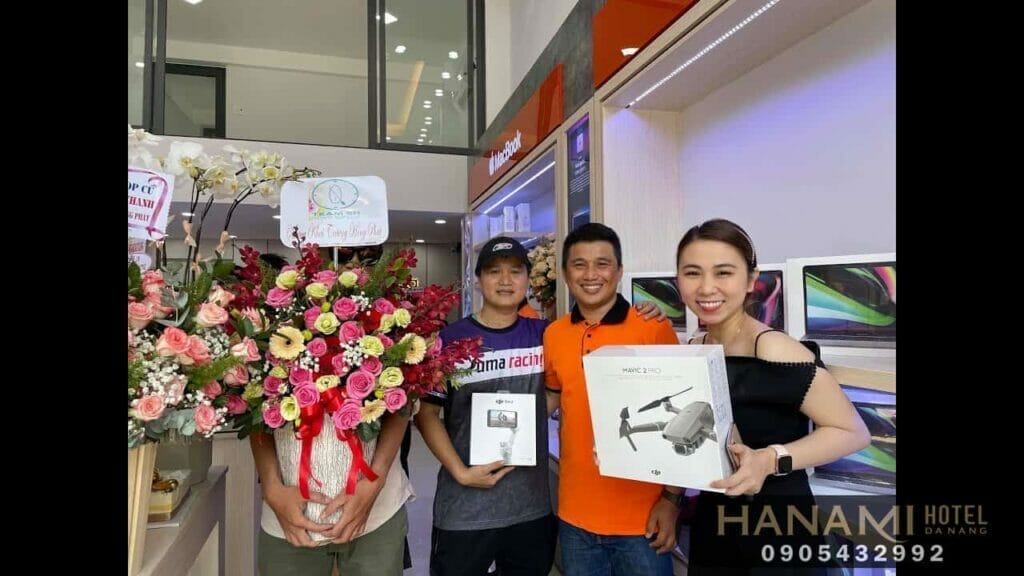 Contact Info:
Address:

165 Ham Nghi, Thanh Khe District, Da Nang

Hotline:

0588 268 286 / 0569 268 286

Email:

contact@tokyocamera.vn

Fanpage:

TokyoCamera Da Nang

Website:

tokyocamera.vn
The above article gives you the Top 4+ Most Reliable Flycam Shops in Da Nang. Hopefully through this article Hanami can help you find an address that suits your needs.