To have a good time in Da Nang, in addition to discovering stunning destinations, you also need to choose a place that is both attractive and affordable to stay. Top 10 best 2-star budget hotels in Da Nang below will prove that you can enjoy a comfortable yet affordable holiday. Follow Hanami Hotel Danang's article to find out more!
Hanami Hotel Danang – Near My Khe beach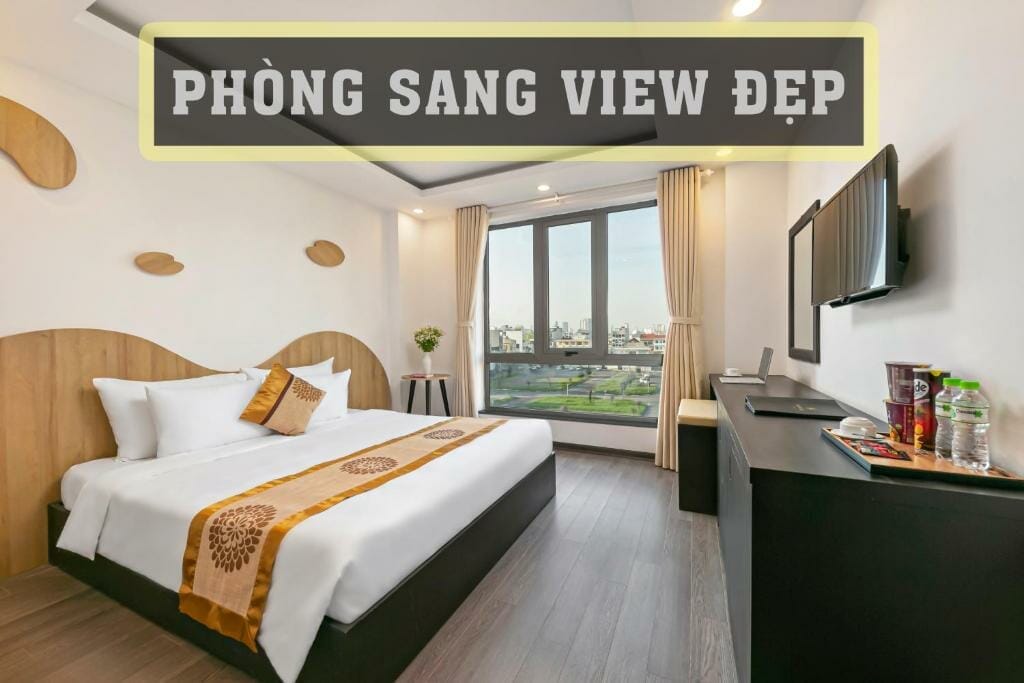 Hanami Hotel Danang is near My Khe beach, which has crystal clear blue water and shady coconut palms. Because it is close to the center and surrounded by numerous entertainment options, this is the excellent location of the 2-star hotel in Da Nang to begin your adventure discovering the beautiful attractions in Da Nang. In particular, this will be your dream vacation when served with a 3-star standard of design and service quality.
Address: 61-63 Hoang Ke Viem, My An Ward, Ngu Hanh Son District, Phuoc My, Da Nang
Sea me boutique hotel – 2 star hotel near the beach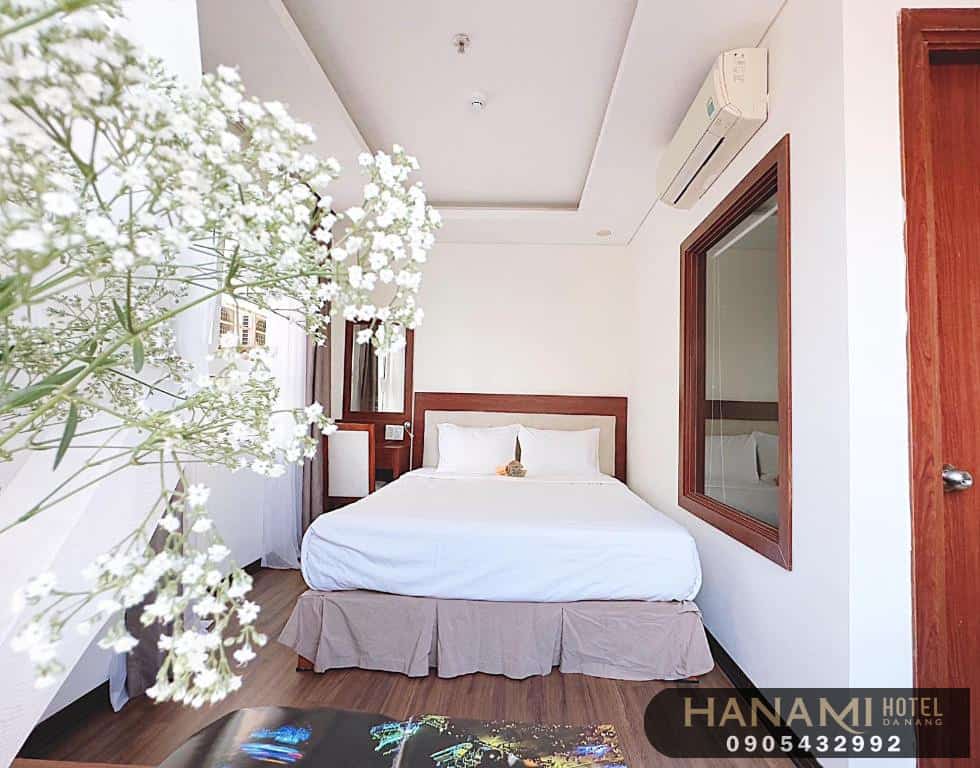 Sea me Boutique Hotel has a prime location, so it only takes a few minutes to reach famous attractions. This budget-friendly 2-star hotel in Da Nang has a modern, eye-catching style with delicate white colors. Not only that, but their service quality and professional attitude satisfy every customer. This place has a system of 47 rooms and is fully equipped with modern equipment to ensure that you have the most pleasant and peaceful stay possible.
Address: 04 An Thuong Street 30, Bac My Phu, Ngu Hanh Son, Da Nang
Zenta Hotel – Sea view hotel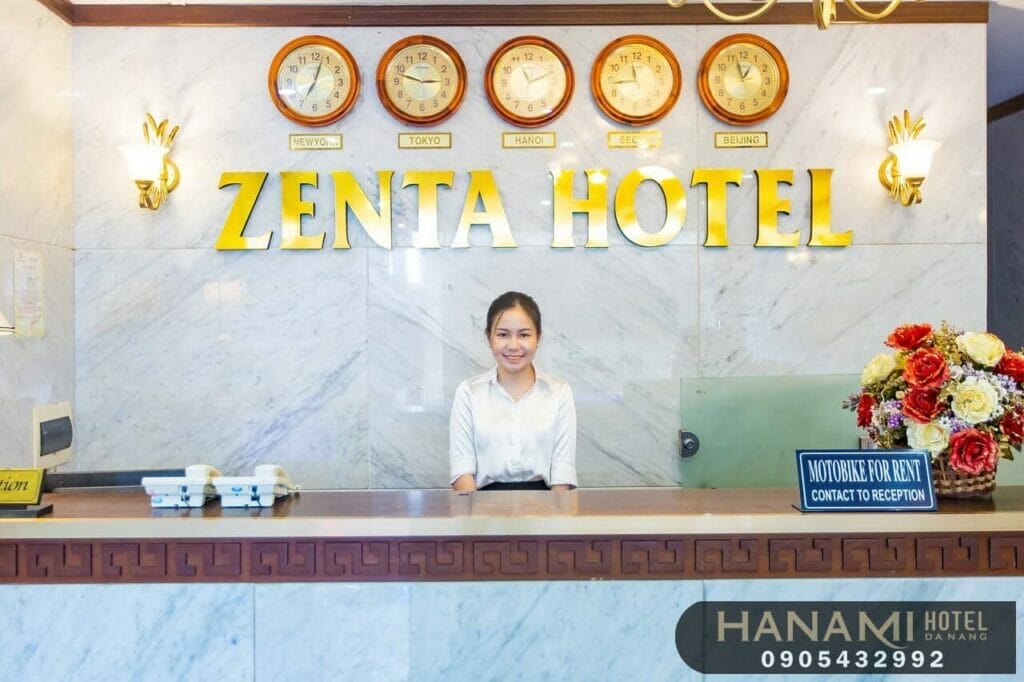 If you want to see the cool blue waters and discover the unique features of the An Thuong tourist area, this 2-star hotel in Da Nang is a must-see. You will find it quite helpful when traveling to famous destinations. Zenta, which operates under the motto "bringing the best experiences," promises to be a location with high-quality services at reasonable pricing.
Address: 54 An Thuong 1, Bac My An, Ngu Hanh Son, Phuoc My, Da Nang
Zion Hotel – Right in the city center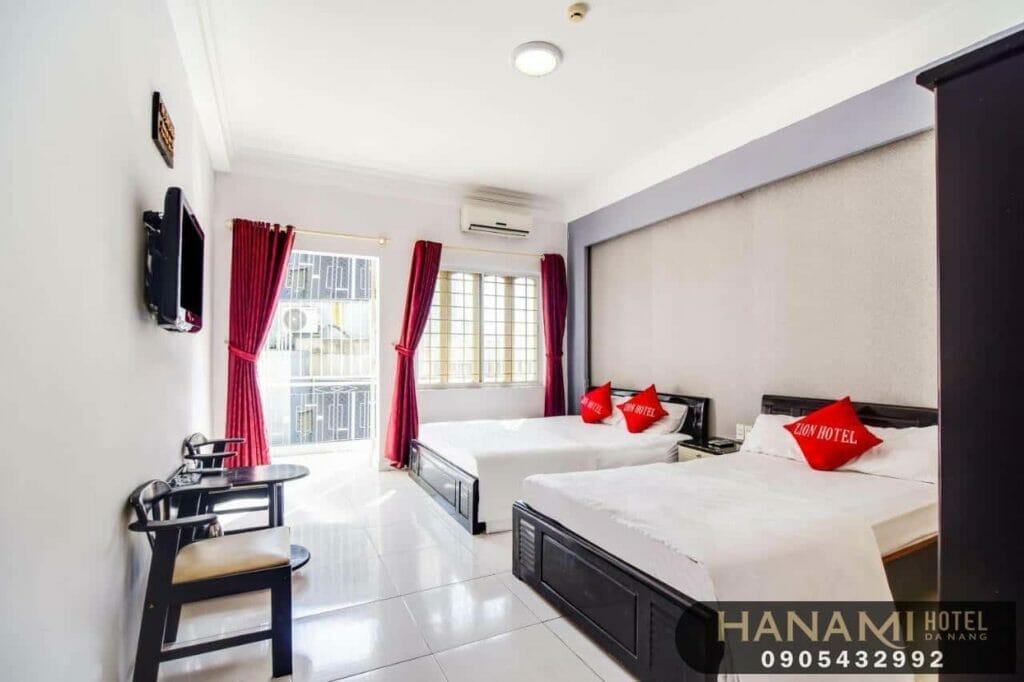 Located right in the city center, just a 5 minutes walk, you can admire the busy Bach Dang street along the romantic Han River. Although right in the busy center, the Zion Hotel is surrounded by a lush green garden. When you come to this place, you will feel the peace and lightness of living in the green space. With the same luxurious architecture, you will have a warm and classy resting room.
Address: 121/7 Hoang Van Thu, Phuoc Ninh, Hai Chau, Da Nang
Sunna Hotel – 2 star hotel in Da Nang with high-quality service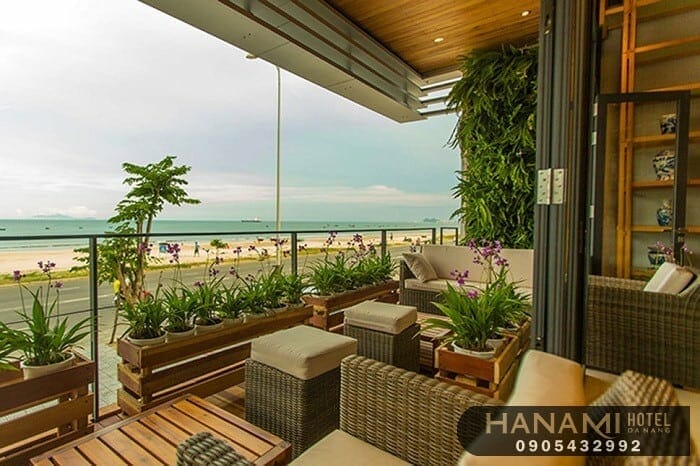 You can take in the breathtaking natural landscape of My Khe beach and the Son Tra peninsula because it is situated directly on Da Nang's most picturesque coastline route. Additionally, you will have a delightful experience thanks to a team of highly qualified, dedicated, and friendly staff. Sunna has a system of rooms with cozy spaces and impressive views that will be the perfect stopover for you.
Address: 27 Duong Dinh Nghe, Phuoc My, Son Tra, Da Nang
Rio Hotel – Hotel near the center of Da Nang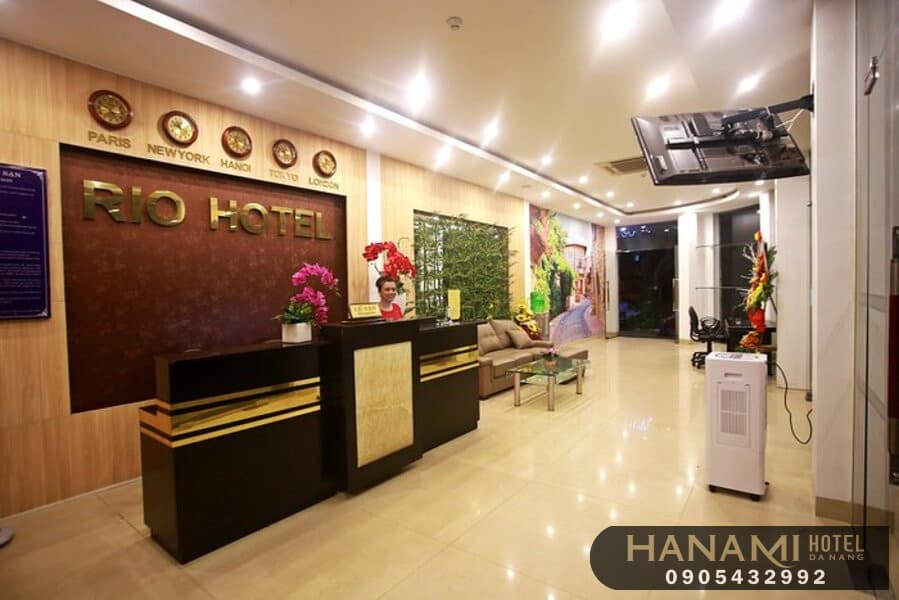 The 10-beautiful apartments in Da Nang Rio hotel are equipped with all the conveniences you could possibly need for your stay, whether you're visiting on vacation or for business. The rooms will feature views of the city and the ocean in particular, which will let guests unwind and enjoy a wonderful resort experience.
Address: 494, 2nd September, Hai Chau District, Da Nang
New Sky Hotel – Near Pham Van Dong beach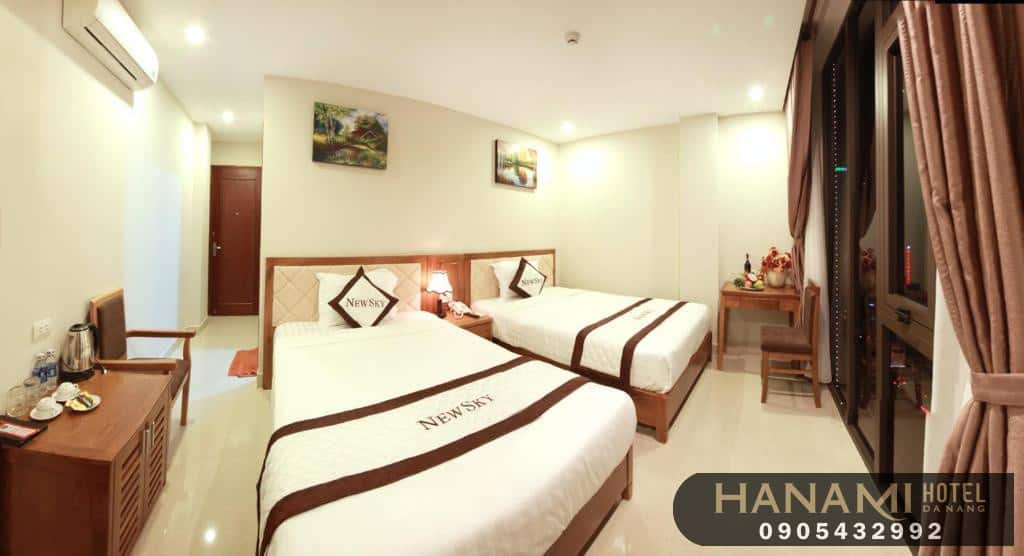 When you stay at this 2-star hotel in Da Nang, it takes less than 3 minutes to stroll to East Sea Park to immerse yourself in the cool ocean and various entertainment activities. Facilities such as free wifi, laundry service, airport shuttles, and so on will provide you with delight and comfort. Visitors are also impressed by the incredibly attractive and distinctive design, as well as the elegant interiors.
Address: 207 Ho Nghinh Street, Phuoc My, Son Tra, Da Nang 
Iris Hotel – Near famous attractions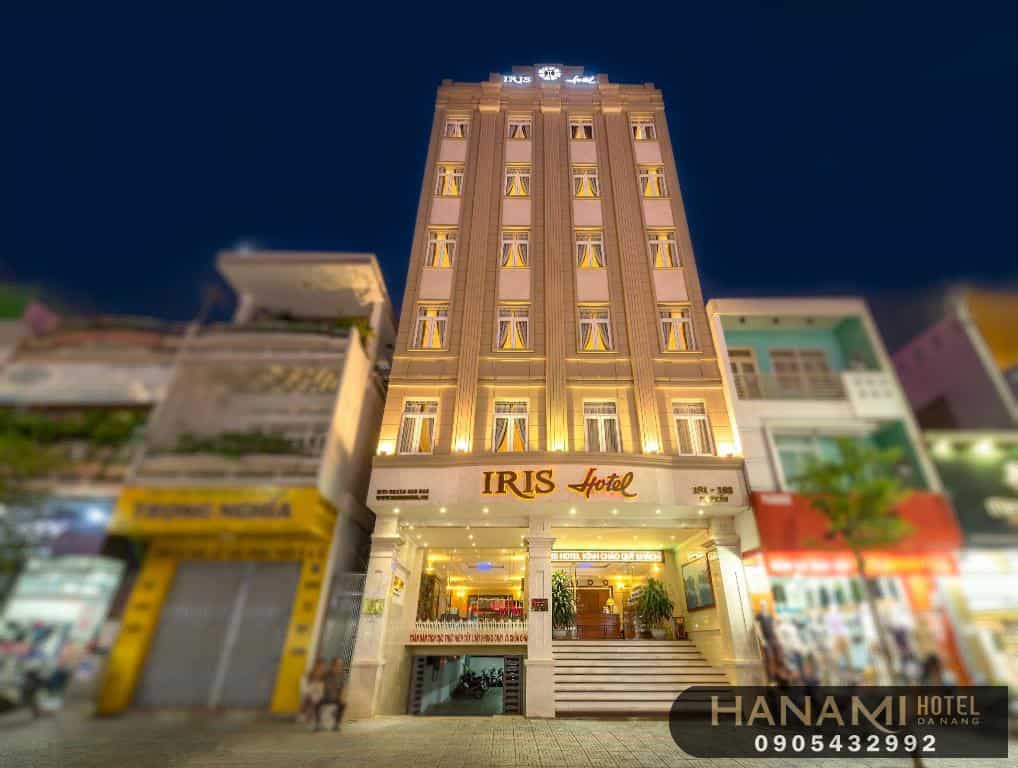 This place is only about 1.2 km from Song Han Bridge, and it takes 5 minutes by car to discover the unique features of traditional culture at the Cham Sculpture Museum. Besides, Iris also has free parking, a restaurant that offers quality, delicious local dishes. Most notably, visitors to Iris will be able to experience an extremely luxurious space and visit the most famous shopping street in Da Thanh.
Address: 181 – 183 Le Duan, Hai Chau, Da Nang
Hoai Sang Hotel – A hotel with a prime location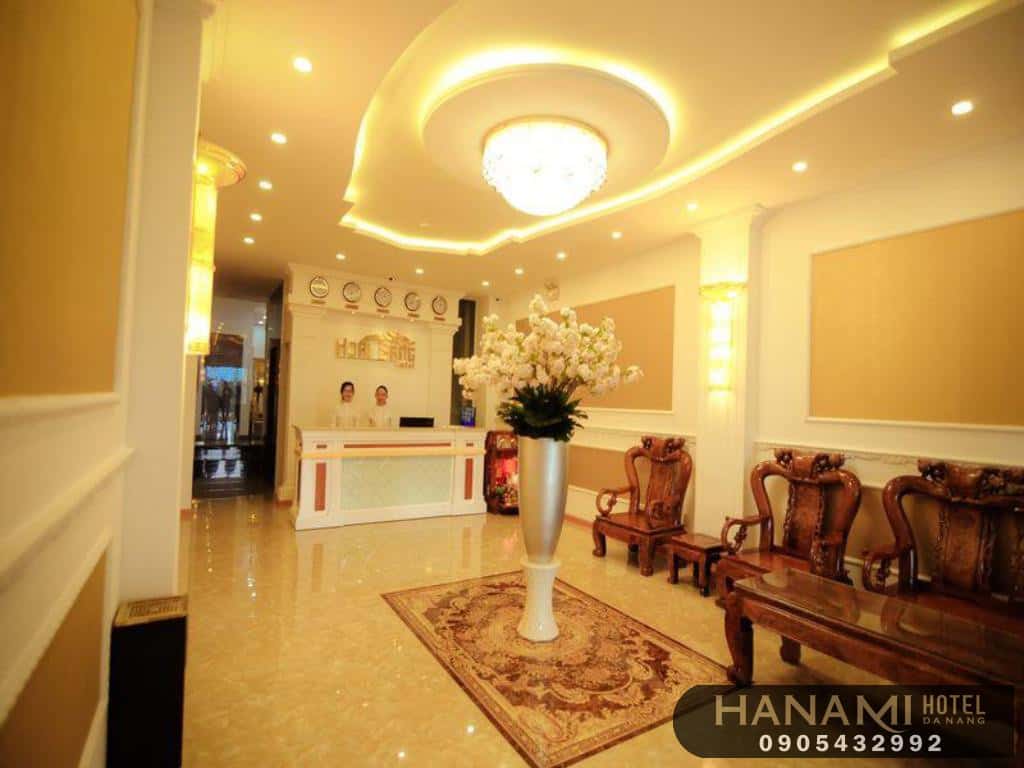 This 2-star hotel in Da Nang is equipped with 20 rooms with modern and luxurious design and fully equipped equipment, including free frankincense service for the first night. Moreover, Hoai Sang Hotel also owns a highly-rated restaurant with a variety of dishes. The conference room here can also accommodate up to 100 people with state-of-the-art equipment and machinery to best serve meetings or seminars.
Address: B33 Pham Van Dong, Son Tra, Da Nang
Sea Wonder Hotel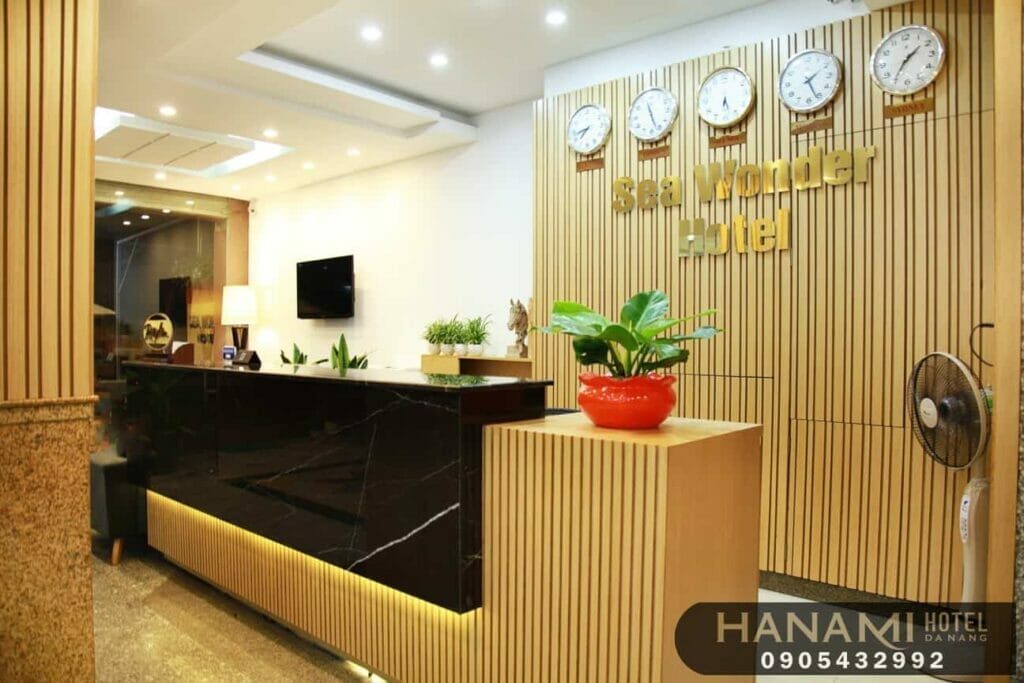 This will be a 2-star hotel in Da Nang that will provide you with a wonderful stay. When you enter the hotel, you will be drawn to the exceptionally magnificent architecture. To make your stay more pleasant, all 30 rooms offer modern equipment and conveniences such as refrigerators, televisions, and air conditioning. At the same time, the restaurant here serves a variety of delectable cuisine. In addition, Sea Wonder offers a variety of services, such as travel guidance and door-to-door shuttle service.
Address: 57 Nguyen Cong Sau, My Khe, Son Tra, Da Nang
The top ten 2-star hotels in Da Nang that Hanami wants to provide customers with are listed above. We hope you find the ideal place to stay to have a worthy and enjoyable trip experience in this livable city.