The Museum of Cham Sculpture in Da Nang is home to many of the world's largest Cham artefacts. If you come to the beautiful coastal city but have not visited here yet, it's such a big omission. Let's get around!
Where is The Museum of Cham Sculpture?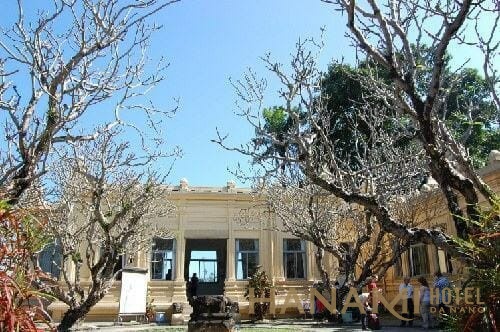 The Cham sculpture museum stands on 2/9 Street, Hai Chai District, Da Nang City. And if you stay at the Hanami Hotel, it takes you just 10 minutes to get there. Near the Dragon and Love Bridge, the Museum offers views of the Han River that's promising a stunning backdrop for your photos. 
The Museum of Cham Sculpture's Entrance Ticket
Adults: Nearly 2 dollars

Students/16+ Pupils: 0.2 dollar

Under 16 pupils: free
Notes: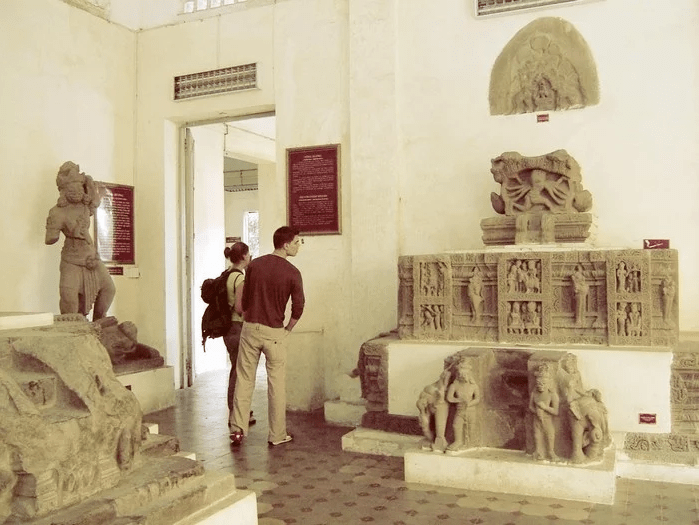 Required to buy the entrance ticket

Do not bring weapons, explosives, and flammable substances into the Museum.

Store your handbag/backpack in the lockers but do not leave your money or valuable items there. 

Do not touch objects

Keep order, maintain hygiene.

 Do not smoke or put on raincoats in the galleries.

Ask the museum managers for their consent to film or take pictures. 
The Cham Sculpture Museum - A place that remains culture and marvellous Gothic architecture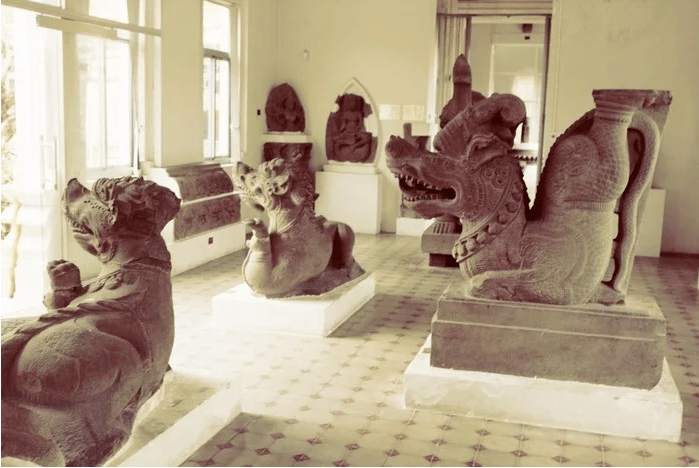 As soon as entering the Museum, you will see Gothic architecture with the sharp roof, curved door, and the system of large windows to get natural light as much as possible. Also thanks to it, the place is comfy and cosy to wander around, which brings the sense of the previous centuries.
The Museum now displays about 2000 large and small artefacts, which are divided into different rooms named Quang Tri, Tra Kieu, My Son, etc. The sculpture materials are mostly from sandstone, terracotta, and copper. The outside garden is planted with lots of porcelain flowers with a gentle, pleasant fragrance. This is also a beautiful background for some snaps, don't miss out!
As the Hamani Hotel mentioned above, the Museum lies in the heart of the city, so it's easy to reach. Additionally, there are many famous and delectable eateries and coffee shops around the place. If you need to shop for something, arrive in the Con Market and Han Market to find what you want. 
Da Nang has plenty of exciting tourist destinations left, such as the Tam Thanh Mural Village, Linh Ung Pagoda, The Rooster Church, and many more. Check it out here. We wish you a pleasant trip!