With the increasing pressures of life, the movement of learning Yoga in Da Nang has recently grown and attracted a large number of members. However, if you have just started practicing yoga, you will have no idea which of the many yoga studios in Da Nang is reputable. The prestigious and high-quality yoga studios in Da Nang introduced by Hanami Hotel Danang will undoubtedly answer your difficulty in choosing a gym. Follow below article to find out more!
Selection criteria for a yoga studios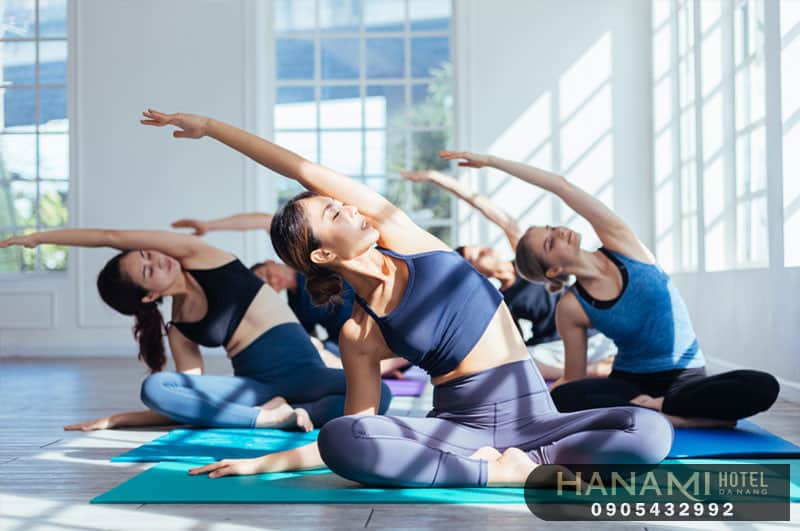 Practitioners must select their own yoga studio that is most appropriate and convenient for them. Here are some traits that they might look for in a gym, as well as what fits their needs:
Location
If you are a busy person with limited time to practice, a gym near your home or work, or a chain of gyms with a variety of facilities, is the ideal option to consider.
When choosing such locations for yoga practice, practitioners must be flexible not only in terms of time but also in how they move to the yoga center.
Service Quality
The foundation for determining if a yoga class truly benefits the practitioner is service quality.
If students are satisfied with the service experience at the gym, they will be greatly motivated to exercise psychologically and physically. Yoga, for example, is a good example of a topic that focuses on mental states.
Student Population
The standard student density is 3m2/person to ensure enough comfortable space for practitioners to do yoga movements and breathing techniques.
Light intensity
In yoga classes, the intensity of natural and artificial light affects the practitioner's concentration.
Meditation enhances organ sensitivity, and vision is the sense most influenced by light intensity.
Humidity
The humidity of the yoga center has a significant effect on the body since yoga is a discipline that emphasizes the importance of the connection between the body and the environment. The respiratory system (lungs) and the skin's sheath system.
Noise
Meditation techniques require yoga practitioners to be highly focused. Therefore, the ideal gym should be soundproof to provide tranquility and not cause noise pollution.
Top 10 Prestigious and High-quality Yoga Studios
California Fitness & Yoga
California Fitness & Yoga Centers is part of the well-known Yoga and Gym brand; therefore, it is likely that many people are familiar with it. The center includes hundreds of branches around Vietnam, as well as three major cities: Hanoi, Ho Chi Minh City, and Da Nang.
California Gym and Yoga, located in Da Nang's Thanh Khe District, is ideal for people looking to stay active and improve their physique.
California Fitness & Yoga Centers offers a 5-star standard healthcare experience with international standard exercise equipment, restrooms, towels, sauna and yoga services.
Fitness and Yoga is a place that combines health instruction and entertainment to help you lead a better life. Practicing at the Da Nang yoga center of the California Fitness & Yoga System has helped many members change their body shape, become healthier, more confident, and more successful in life.
Services available here:
Workout individually at the gym with a professional personal trainer.

The free Inbody body mass index meter can assist you in assessing your overall health.

Internationally recognized center, upbeat music with catchy playlists

Take advantage of 5 international quality amenities and facilities for free (sauna, bathroom, makeup room, etc.).

You can practice more to gain experience in different subjects such as yoga, gym, dance, etc.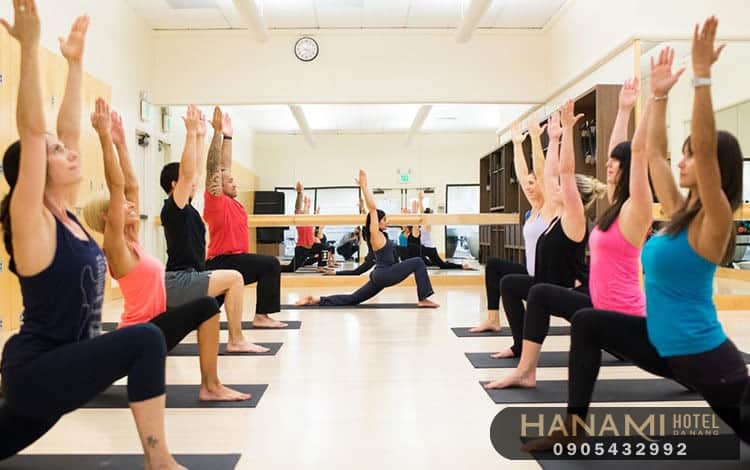 Contact Info:
Address:

Post Office Building, 3rd Floor, 271 Nguyen Van Linh, Vinh Trung, Thanh Khe, Da Nang

Hotline:

023 6710 9299

Email:

info@cfyc.com.vn

Website:

cfyc.com.vn
Shadow Yoga & Dance
Shadow Yoga & Dance, one of Danang's most popular and top Da Nang yoga studio providers, teaches members a variety of yoga poses that assist lessen the physical impact of stress on the body while also refreshing the mind. 
Yoga has been shown to reduce levels of the stress hormone cortisol due to its focus on relaxation and deep breathing. Yoga also improves digestion, lowers blood pressure and heart rate, enhances the immune system, and alleviates symptoms of anxiety, melancholy, exhaustion, asthma, and death.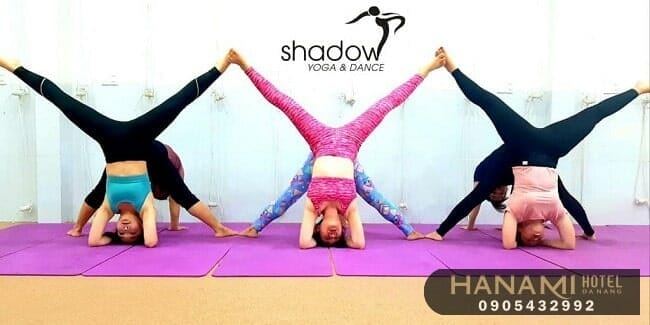 Yoga classes are available at Shadow Yoga & Dance.
Pre class with the right training method, familiarize yourself with the discipline of using classical Yoga tools and be aware of your personal health condition.

Improve health and reduce stress.

Yoga nidra, commonly known as conscious relaxation techniques, is a type of yogic sleep.

Healing the body, healing the soul, and expanding the consciousness are all aspects of the healing process. Yoga Nidra, sometimes referred to as the "ultimate form of meditation," is a type of meditation that guides awareness through different levels of the mind to achieve a state of silence and insight.

Gentle yoga is suitable for people of all body types, ages, weights, health conditions, injuries and limited flexibility, as well beginners.

We will study the principles of subtle energy and how to control it for balance, deep relaxation, and physical recovery in Restorative Yoga.
Contact Info:
Address:

314 Le Dai Hanh, Hoa Phat, Cam Le, Da Nang

Hotline:

0774 129 897 – 0932 547 833

Email:

shadowyogaanddance.dn@gmail.com

Website:

shadowyogadance.com
TYRA Yoga & Dance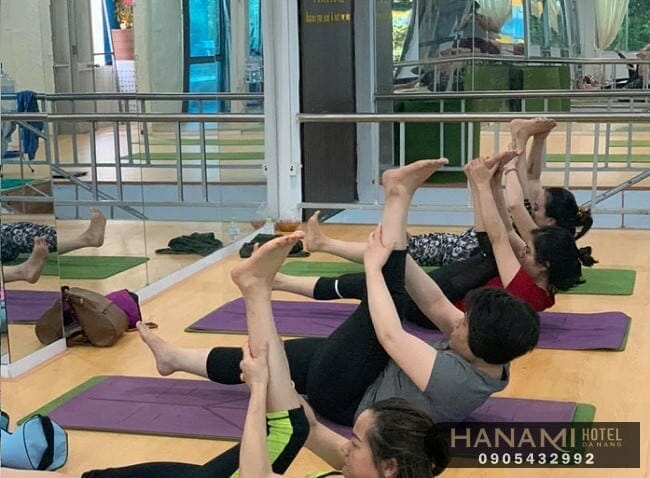 The center was founded with the purpose of promoting health and refining the body, thanks to a team of teachers with extensive experience and knowledge of yoga exercises.
This location has been designed with a spacious, airy, and fully equipped area in mind to better support the learning and training processes.
The practice changes on a regular and rhythmic basis in order to provide students with quality training sessions that are beneficial to every person's physique and health.
TYRA Yoga is constantly learning and researching to find the best method, while also implementing new training strategies to enhance efficiency to world-leading standards, in addition to modern facilities and equipment. Training sessions are held on a regular basis.
This new yoga studio provides a great, non-boring practice atmosphere for students to unwind and relax in a relaxing yoga session.
Contact Info:
Address:

3rd floor, 236 Dien Bien Phu, Da Nang

Hotline:

0353 039 927

Email:

taonguyen_thaonguyen667@yahoo.com

Fanpage:

facebook.com/TyraYogaDN
Diamond Yoga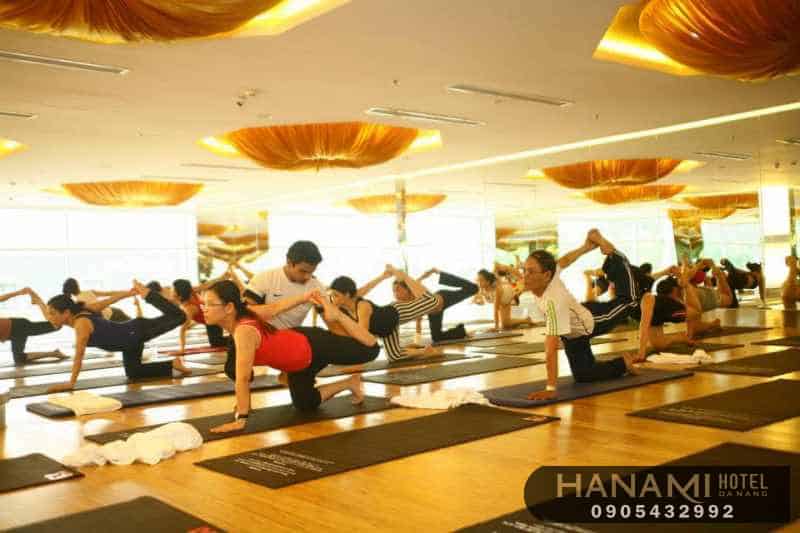 Diamond Yoga is another option that Hanami would recommend to you. If you want to recover your health and discover inner peace, this is the place to go.
The exercises are designed specifically for each audience, from the elderly to young children, so they can practice methodically.
Students who enroll at Diamond will receive scientific training. They are able to carefully approach and complete challenging movements one step at a time. Therefore, if you are new to yoga, you will not have to worry because there will be a specific instructor.
Contact Info:
Address:

177 Phan Chau Trinh, Hai Chau District, Da Nang

Hotline:

0942.240.301 – 0511,3532.547
Yoga Studio LeVas
One of most well-known yoga studios in Da Nang, Yoga LeVas, aims to satisfy the region's rising need for practice services.
Yoga LeVas strives to serve the process of enhancing physical health and taking care of all customers' appearances by living up to the motto "Towards health and beauty for everyone," making this place a destination for everyone.
Each training session will be enhanced by a modern, clean gym system and a team of enthusiastic, knowledgeable trainers with years of experience.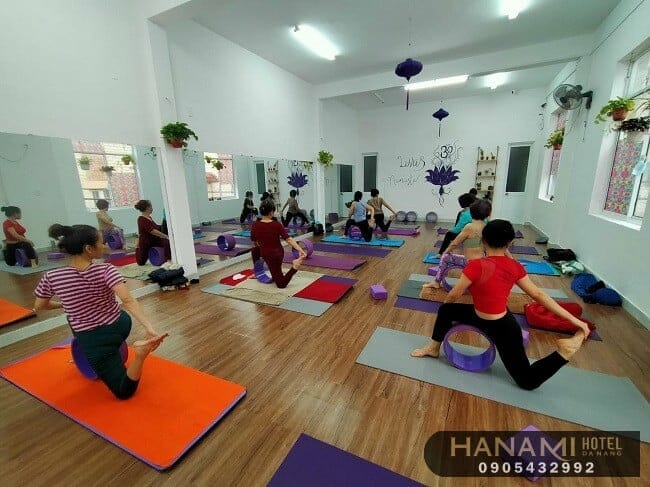 Yoga LeVas is now enrolling students for courses on an ongoing basis and costs extremely low tuition. If you want to learn more about yoga and are seeking for a reliable yoga studio in Da Nang, please do not hesitate to contact Yoga LeVas.
After only a few weeks of practicing here, you will feel a significant improvement in your health, a more calm mind, and a more stable sense of balance.
Contact Info:
Address:

K04/ 15 Ong Ich Khiem, Thanh Binh, Hai Chau District, Da Nang

Hotline:

0907 183 287

Email:

duongthimyhue@gmail.com

Fanpage:

facebook.com/yogalevas
Bong Yoga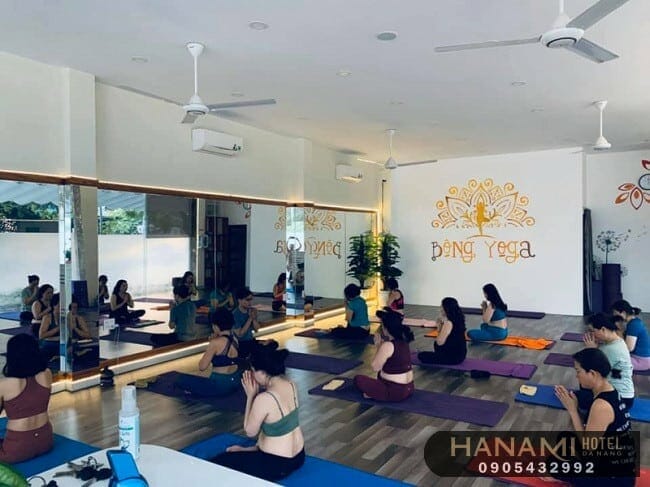 The spacious, fully-equipped space as well as the diverse system have contributed to Bong Yoga affirming its position as one of the most prestigious and high-quality yoga studios in Da Nang.
Cotton Yoga is well known for its ability to meet the individual training requirements of each practitioner. Thanks to a team of professional, enthusiastic, and knowledgeable yoga teachers, the center can provide students with the most beneficial exercises and accurate posture instruction.
Cotton Yoga has the following yoga classes available:
Beginners' Yoga

Yoga can be beneficial to pregnant ladies.

Yoga for Kids

Yoga for advanced practitioners
Cotton Yoga's prenatal yoga session, in particular, provides the following advantages to pregnant ladies:
You will become accustomed to deep breathing during labor with the help of a combination of breathing and gentle movements, which will benefit your health in the long run.

It also stretches the ligaments of the hip and pelvis, which helps to relieve pain while also minimizing the negative effects of uterine contractions.
Contact Info:
Address:

115 Dinh Cong Tru, Tho Quang, Son Tra District, Da Nang,

Hotline:

0911 193 777

Email:

bongyoga.danang@gmail.com

Fanpage:

facebook.com/BONGyogadanang
HARIVER Fitness Yoga Center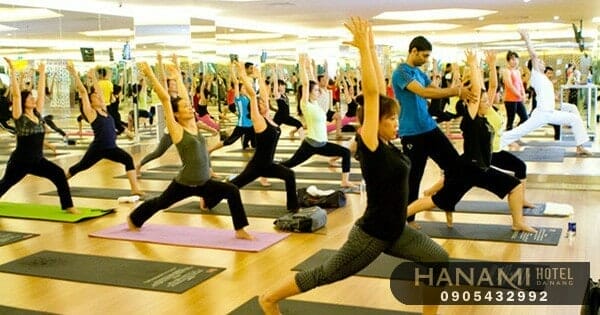 HARIVER Fitness Yoga Center has long been popular among gym and yoga practitioners. The yoga center has a suitable exercise room with a large and airy space, always ensuring ventilation, not causing stuffiness.
Yoga equipment at HARIVER Fitness Yoga Center is entirely imported, ensuring the best quality and meeting students' training needs.
Furthermore, the customer service at HARIVER Fitness Yoga Center is highly appreciated; students are always guided and enthusiastically consulted when coming to the gym.
Trainers at the gym are also loved for their enthusiasm in guiding. In addition, high professional quality is also a feature that attracts many students to practice at this prestigious and high-quality yoga center in Da Nang.
Contact Info:
Address:

No. 214 Pham Nhu Xuong, Da Nang

Hotline:

0908 082 829

Fanpage:

https://www.facebook.com/HariverFitnessCenter/
Yuni Yoga Da Nang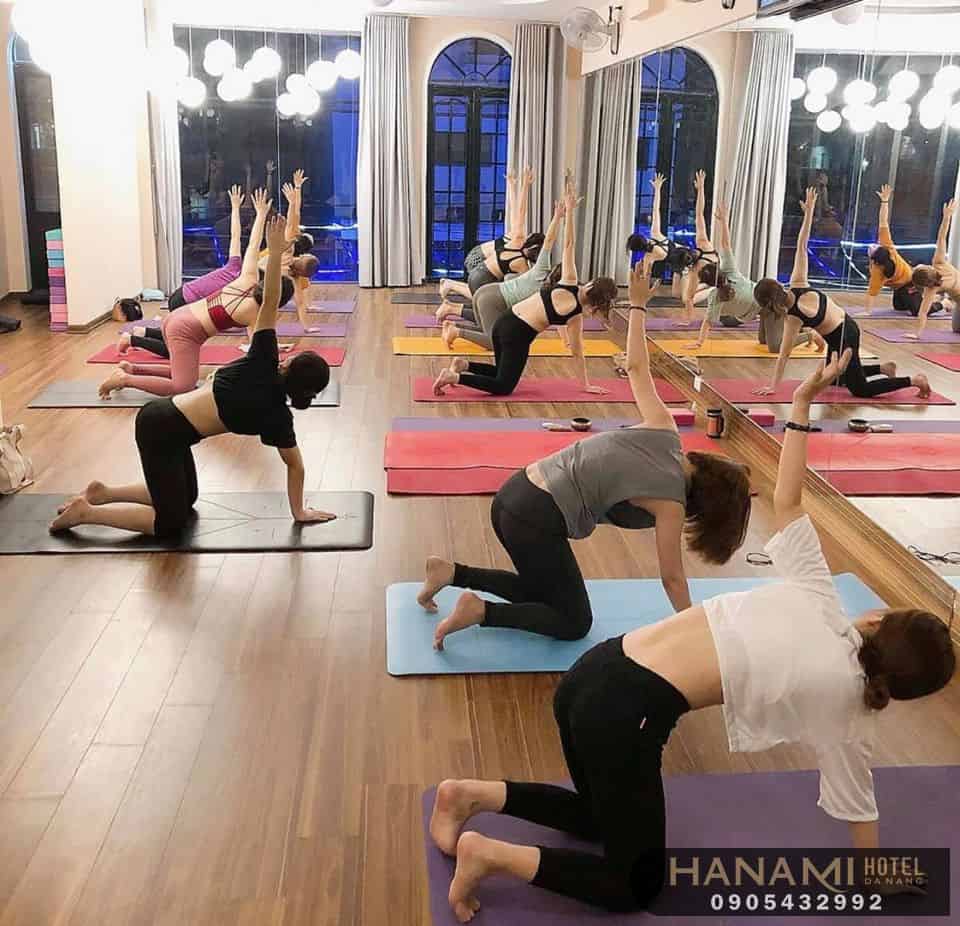 Yuni Yoga Da Nang is an outstanding yoga studio in Da Nang because you will receive top service of international standards, as well as practice with advanced equipment and techniques.
The exercises range from the most basic (correct breathing, regulating breathing, heart rate, practicing sun salutations, etc.) to the most advanced under the guidance of qualified and dedicated teachers.
With programs ranging from beginner to advanced, Da Nang Yuni Yoga School aims to provide the most professional workouts to assist you unwind, release tension, and depression after working days. 
Contact Info:
Address:

07 Bau Hac 5 Street, Da Nang

Tel:

0934 800 059

Facebook:

https://www.facebook.com/yuniyogadanang/
SURYA Yoga & Dance Da Nang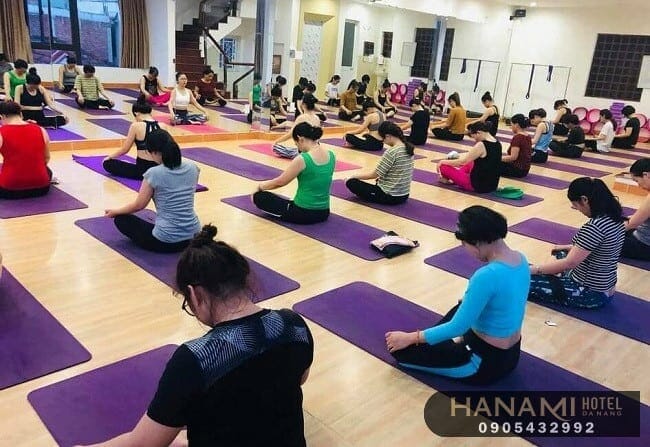 SURYA Yoga & Dance Da Nang is a prestigious address providing superior yoga exercises to help develop both physically and mentally for practitioners, as well as diverse yoga styles.
Additionally, SURYA Yoga & Dance Da Nang offers a variety of options for courses in a variety of subjects, as well as a staff of qualified instructors who are committed to giving their students the most enjoyable and successful yoga sessions possible. 
SURYA Yoga & Dance Da Nang is committed to consistently providing customers with the best services, as well as setting up the ideal learning environment for students to practice in order to achieve the highest efficiency in enhancing health and physique.
Contact Info:
Address:

143 Ha Huy Tap, Thanh Khe District, Da Nang

Tel:

0912 494 693

Fanpage:

https://www.facebook.com/suryayogadancedanang/

Open:

05:00 am – 08:00 pm
HAMY YOGA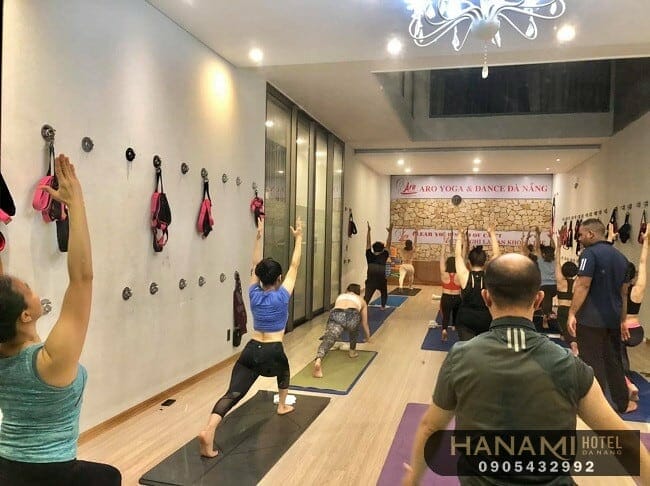 The last name on the list of yoga centers in Da Nang is HAMY Yoga. With professional yoga exercises, HAMY Yoga will be your "assistant" in regaining a slim, supple figure.
HAMY has supported many women to achieve their ideal figure and health. If you are new to yoga and want to learn more about it, come to HAMY Yoga to try it out.
You will be given specific instructions to get used to it, and the trainers here will correct and coach you to complete the motions correctly so you don't have to worry about not being able to practice but getting injured. HAMY Yoga is committed to providing the best yoga experiences possible.
Contact Info:
Address:

K30/H16/1 Tran Phu, Hai Chau, Da Nang

Phone:

0905 360 890

Facebook:

https://www.facebook.com/YogaHamy/
We hope that the above information will help you find yourself a prestigious and high-quality yoga studio in Da Nang. These are locations that are appreciated for their professionalism, experienced teachers and modern equipment to help you have the best yoga experience. Wish you have interesting training sessions and improve your health with Yoga!