When traveling to a foreign country with unpredictable weather and climate patterns, it's essential to be prepared and ready for any unexpected issues. This article: "Required Documents and Some Tips for Traveling Abroad" will provide you with valuable tips and experiences for traveling abroad, such as packing tips, food recommendations, travel documents to bring, cultural insights, and more. With Hanami's guidance, you can feel confident and prepared when traveling abroad.
Required documents when traveling abroad
Passport to travel abroad
A passport is an essential document for traveling abroad and is considered a must-have. It is a globally recognized identification document for its owner and is regarded as a form of personal identification.
For many countries, the passport needs to have a validity of 6 months or more. However, in some special cases, like for the United States, the passport only needs to be valid for 3 months. The passport is considered a necessary document for traveling to almost every country in the world and carries the same value as a personal identification card.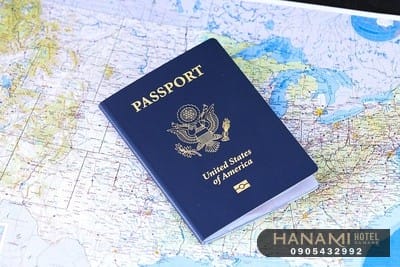 If you want to get a passport, you can register with the immigration office of the city where you are living. The procedure for getting a passport is relatively simple and usually takes about a week to receive by mail. If your passport is due to expire, you need to renew it or get a new one to ensure that it is still valid when you need to use it. A passport that is damaged or faulty will not work well, so you need to make sure it is intact and not damaged. It's advisable to take care of your passport and keep it safe.
Visa for travel
A travel visa is a certificate that allows visitors to enter a country for a limited period of time for various purposes such as tourism, work, or participating in other activities.
There are different types of visas, such as tourist visas, student visas, work visas, marriage visas, etc. Each type of visa has different requirements and procedures depending on the specific needs and requirements of the country.
Visas are usually obtained from the embassy or consulate of the country in question in your country or through visa agencies or middlemen providing visa services in your current country.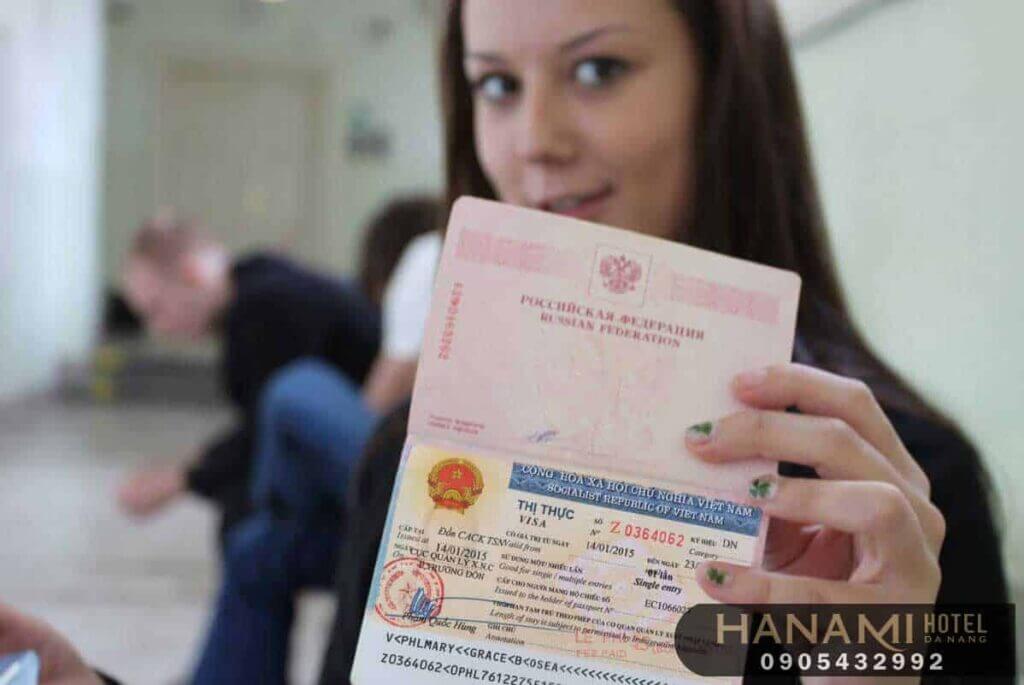 Applying for a visa can be quite complicated, requiring visitors to prepare all the documents and records required by each country. If you do not meet the requirements of documents, records, time, finance, or purpose of visa application, you may be refused a visa.
Applying for a visa also comes with costs, requiring you to pay for visa application fees, documents, or related services. The cost depends on the type of visa, the length of your visa and your specific needs.
Before applying for a visa, it is crucial that you thoroughly understand the requirements and procedures of each country. Being well-prepared and meeting the requirements will increase your chances of success when applying for a visa.
Other Necessary Documents
Flight Ticket: Make sure to keep your flight ticket handy during your trip. It serves as proof that you have purchased a ticket, have a reserved seat on the plane and are authorized to board the flight.
Travel Insurance: Travel Insurance can protect you against sudden health issues, accidents or loss or damage of property while traveling abroad.
Credit Card or Cash: Be prepared with enough cash or credit cards to cover your expenses during your trip.
In addition, if there are any special requirements from the country you are traveling to, make sure to consult and prepare the necessary documents to avoid any inconvenience during traveling and staying.
Tips for traveling abroad
Avoid bringing liquid cosmetics
In addition to using small bottles to store necessary liquids, you can also choose solid products or small products that come pre-packaged by the manufacturer for convenience when traveling.
To save time, you can also choose travel kits and travel gear, including pre-packaged products such as makeup brushes, razors, etc.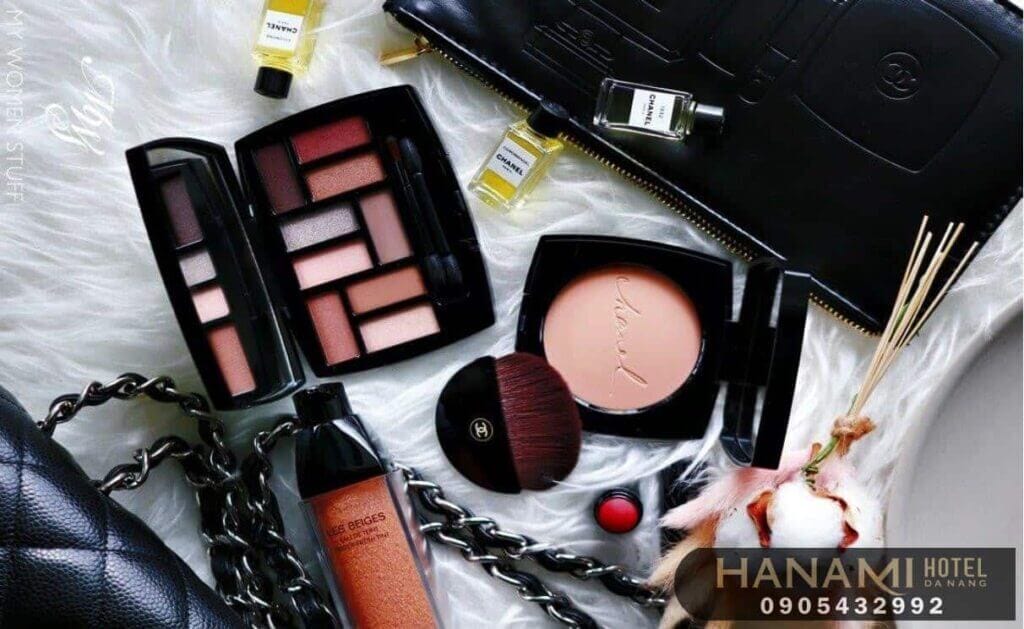 In case you need to bring liquids with a volume greater than 100ml, you must pack them in your checked baggage to avoid violating air security and safety regulations.
Besides the liquid regulations, you should also be aware of the weight and size restrictions for baggage to avoid any unnecessary costs. This will ensure a smooth and stress-free travel experience for you. It's always a good idea to check the rules and regulations of the airline and country you're traveling to before packing your bags to avoid any unexpected expenses or issues.
Download Google Maps
According to experienced travelers, it's recommended to download offline navigation applications so that you can use them even in areas with weak or no network coverage.
Downloading offline navigation apps can save you plenty of time and reduce dependency on internet connection. You can use these apps to plan your itinerary and make any necessary adjustments along the way. This will ensure that you always have reliable navigation and can avoid getting lost, even in remote areas with limited cell phone reception.
In addition, you can also purchase paper maps and travel guides as a backup option in case your device malfunctions or runs out of power.
When using navigation apps, it's important to double-check the accuracy of the information as sometimes these apps may contain errors or outdated information. You should use multiple sources of information to confirm your route and take precautions in case the information is incorrect.
Download Google Translate (or suitable translation app)
If you're traveling for a short period of time, like a few days or a week, using translation apps is one of the most convenient ways for you to be able to communicate with locals easily. These apps can help you overcome language barriers and ensure that you can get around without having to rely solely on your language skills.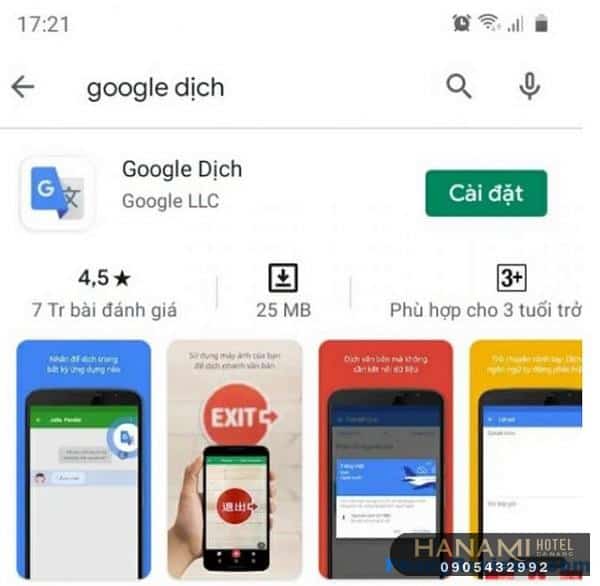 Translation apps can help you translate phrases or text into the desired language, or vice versa to communicate with locals.
In addition, these apps also offer speech recognition and translation services that can interpret the local's words into the language you have chosen.
When using translation apps, it's important to keep in mind the accuracy of the translated language and ensure that the content is translated correctly and not misinterpreted. This can help avoid any misunderstandings or communication breakdowns during your travels. It's always a good idea to confirm any crucial information with a local to ensure its accuracy.
Pack essential clothes and gear
Depending on the weather and culture of the country you're visiting, you should bring along items that are appropriate for your trip. To ensure you have everything you need, you should research the country beforehand or ask for advice from people who have been there before, who can help you with your packing list.
Packing appropriately is important for your comfort and safety during your travels. Make sure you have the right clothing and gear for the climate and activities you have planned. Also, consider bringing extra layers, socks, and a first-aid kit just in case.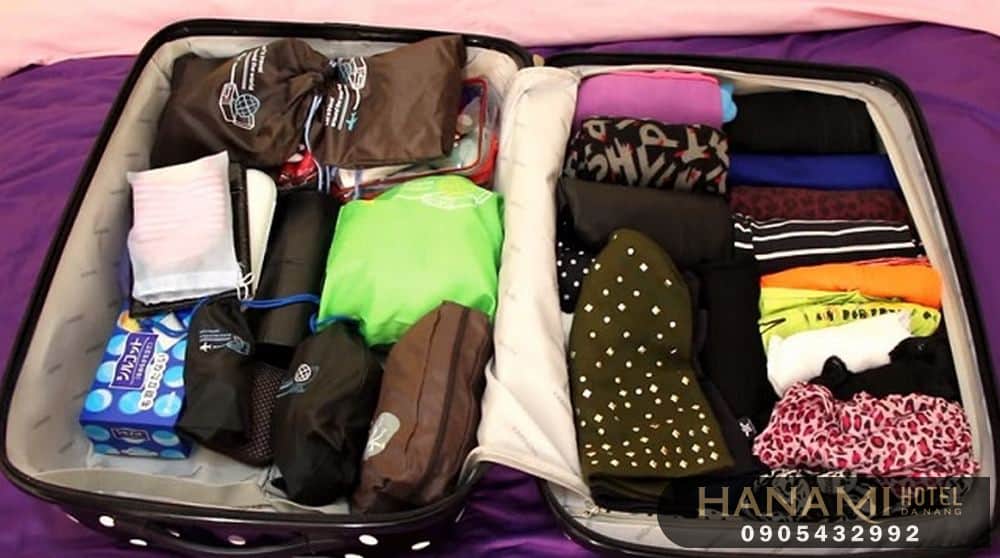 However, personal items such as makeup, phone chargers, medicines, umbrellas, and snacks are basic necessities that you should bring with you when traveling.
When packing clothes in your suitcase, make sure they are clean and neat to avoid any unpleasant odors. You can use essential oil-infused scent boosters to make your clothes feel soft and provide long-lasting fragrance.
Take photos and make copies of all important documents
When traveling abroad, preparing important documents like plane tickets, visas, passports, etc., is crucial, as many experienced travelers recommend.
However, even when taking precautions, you may still lose or misplace important documents during your travels. To ensure your safety, it's recommended that you make copies of all important documents, including your passport, credit cards, and plane tickets, and carry them with you.
Keep the original documents in a safe place such as a carry-on bag or backpack and always carry them with you. Send digital copies to your travel companions and keep another copy in your suitcase in case you need to produce them for any necessary procedures.
In addition to making copies, it's important to have some cash and credit cards on hand in case of an emergency or if you lose your cash or cards. This can come in handy in countries with different languages and ways of transacting.
Hanami has shared some travel experiences and you should now have an idea of the essential documents you need when traveling overseas. We wish you an enjoyable trip and that you have many exciting experiences during your travels. Stay tuned for more updates!