You can't travel to Danang without trying Danang local foods. If you are finding for a nice – luxurious – modern hotel with a fancy restaurant providing delicious and hygienic food, come to us – the budget Hanami beach hotel is an ideal place for you. 
What to eat in Danang?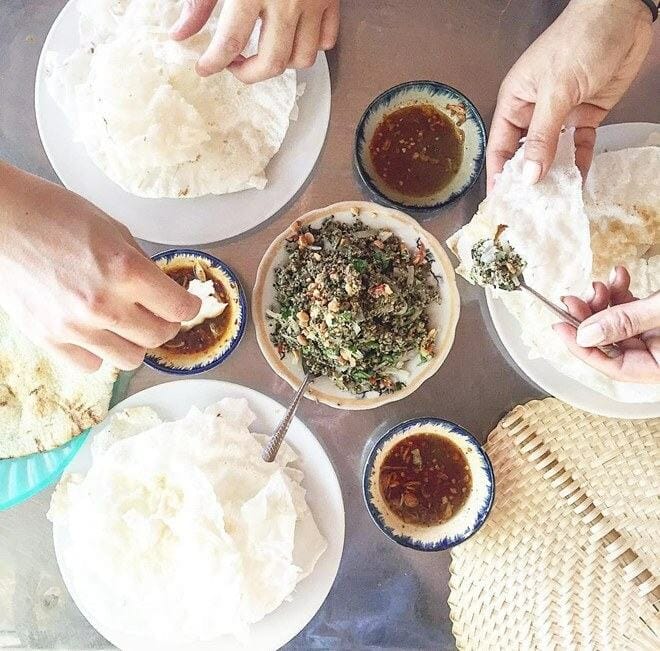 While Hanoi is peculiar to excellent foods like pho, Kebab rice noodles, shrimp cakes, etc. and Sai Gon is famous for clear noodles, fried flour, and so on, Danang has its own specific dishes. In which, the most famous dish is Quang-style noodles suitable for breakfast, lunch, and supper. There are also several well-known dishes such as Girdle cake rolled with boiled pork, Vietnamese Vermicelli, Vietnamese crepe, mixed mussels, to name a few. 
Aside from dishes for main courses, the beach city abounds with refreshments like sweet soup desserts, cake, a southern speciality consisting of small pancakes made with quail eggs, cooked in small clay pans, grilled chicken feet. Recently, the trend of drinking upside-down beer has taken Danang by storm. So forget not to try at least once.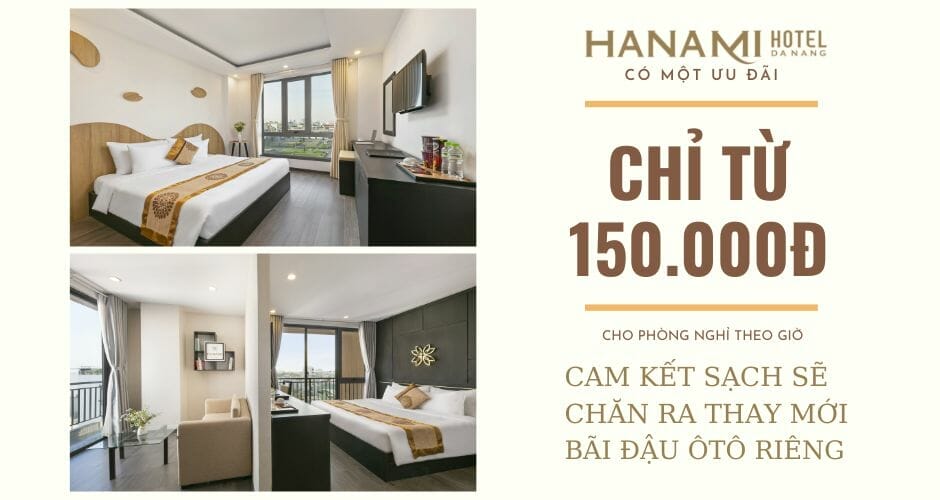 Hanami Hotel – Danang local foods in microcosm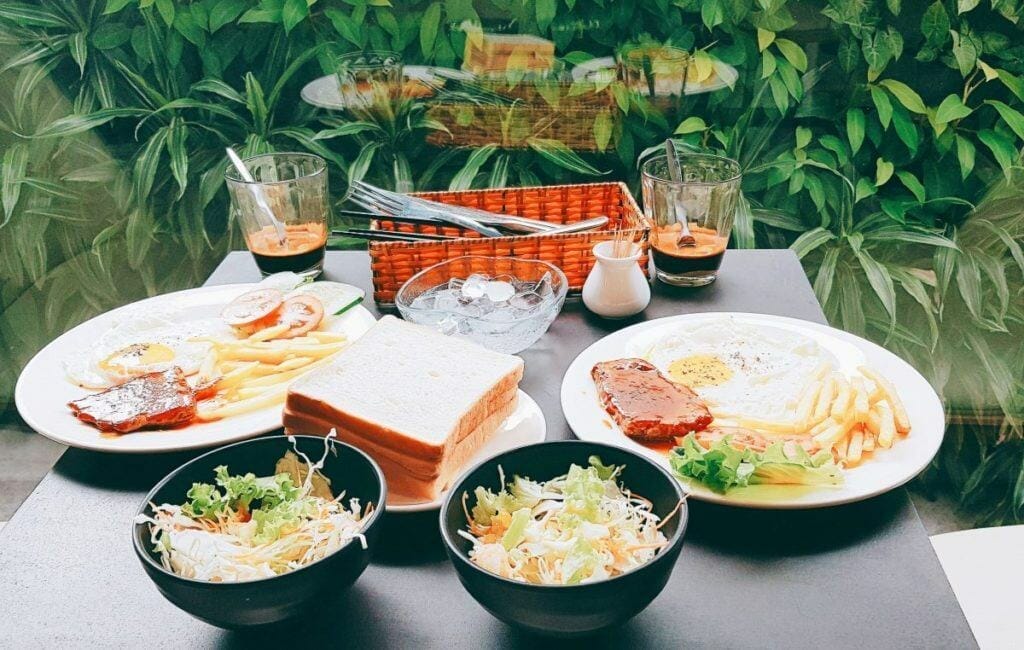 With too many options for local foods, you don't have a big belly enough to taste it all or don't have enough time to book a hotel room and explore the whole Danang. It's such a pity! But worry not, because Hanami hotel has a food zone offering you the best foods in town. All the dishes here are made from fresh and hygienic ingredients, according to the local recipe that surely appeases your appetite. Just 5 to 10 minutes, you can relish a yummy and nutrient meal. 
If you order from the third agency and deliver to the hotel, Hanami is willing to serve you with bowls, chopsticks, and spoons for a perfect meal. We always try our best to bring you a satisfactory and comfortable trip.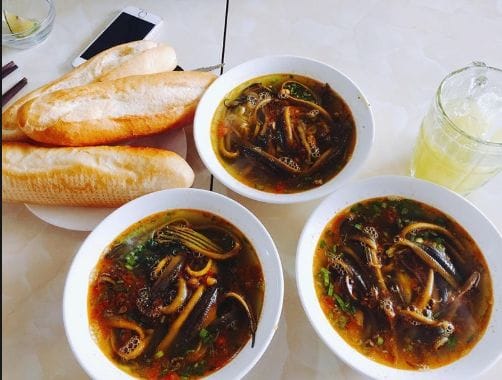 Besides, Hanami Hotel Danang offers you free coffee at your service. On top of the hotel lies the European-style Rooftop Garden with airy space, from which you can see a panoramic view of Danang by night. 
Danang beach city captivates visitors all around the world thanks to its bold and savoury cuisine as well as scenic landscapes. Click here for more information about Danang – Hoi An Tourism. Hanami hopes you will have a memorial trip for years to come!